Looking for some amazing free coworking spaces in London? Are you fed up of paying a hefty sum just to sit in an overcrowded basement with too few plugs, too few toilets and people speaking loudly into their phones next to you? It might be time to consider cheaper and better alternatives in the capital. After two years as a freelance writer, I know plenty of the best spots.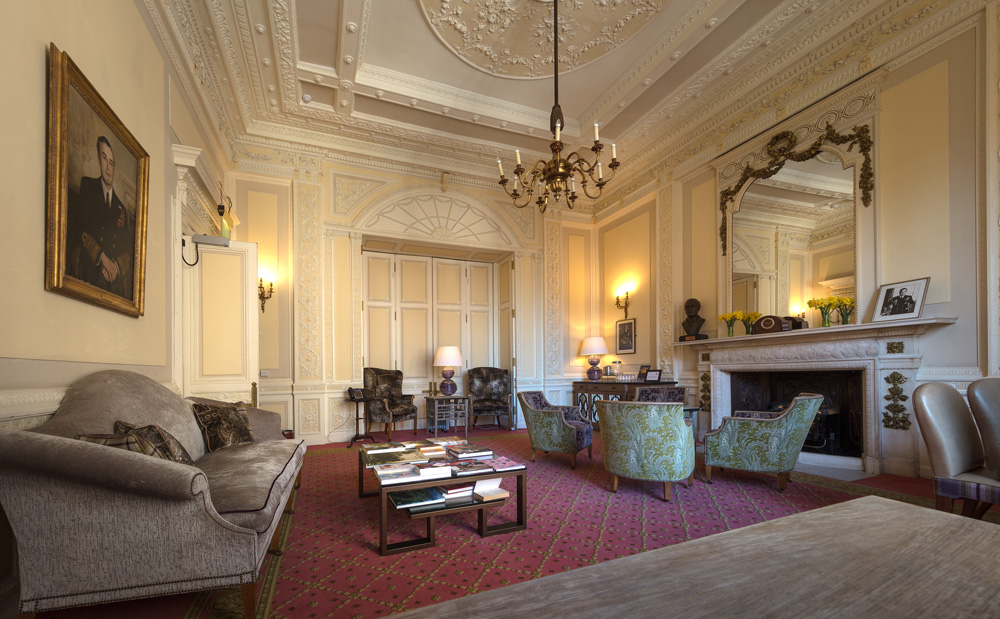 This private membership club is not just for the old and stuffy. At the Royal Overseas League, the under 25s get yearly membership for just £120 a year, and £180 a year for those aged 30 and under – an absolute steal compared to co-working spaces. Members in London can work and relax in the beautiful Mountbatten Room in Green Park, complete with a period fireplace and soaked in natural light. You might feel rather sophisticated, and you deserve to.
Where: 6 Park Pl, St. James's, London SW1A 1LR
The Ambrose Café will fulfil every millennial worker's needs. A fabulous menu (but no pressure to order more than one drink), fabulous furniture (well, it is a home furnishings department), and reliable internet. You can sit at the long wooden bench or lounge on the kind of velvet sofa you wish you had at home, and on the way out, as you head down the famous spiral staircase, make sure you say hello to the bronze cat. (Author Dodie Smith tried to sell it almost a century ago when she worked there, and it has since become the shop's unofficial mascot.)
Where: 1st Floor, 196 Tottenham Court Rd, Bloomsbury, London W1T 7LQ
This is a classic and failsafe option for those people who actually want to get work done. The coffee is good, the wifi works, and hey, the building provides plenty of inspiration for its antique scrolls and famous faces, past and present. There are 11 reading rooms, for which you'll need to register for a Reader Pass, or you can work without fuss in the public areas. Best for when you have a big assignment or an exam coming up.
Where: 96 Euston Rd, London NW1 2DB
Looking for a place to work at the weekend in the ghost town that is the City? The Counting House is dripping in chandeliers, centuries-old wooden interiors and, amazingly for an old bank, super-fast wifi. Peruse the old maps of London on the walls and gaze up at the glass domed ceiling as you wait for a reasonably priced Americano. Not doubt one of the best free coworking spaces in London. 
Where: 50 Cornhill, London EC3V 3PD. Open 10am-5pm Saturday and Sunday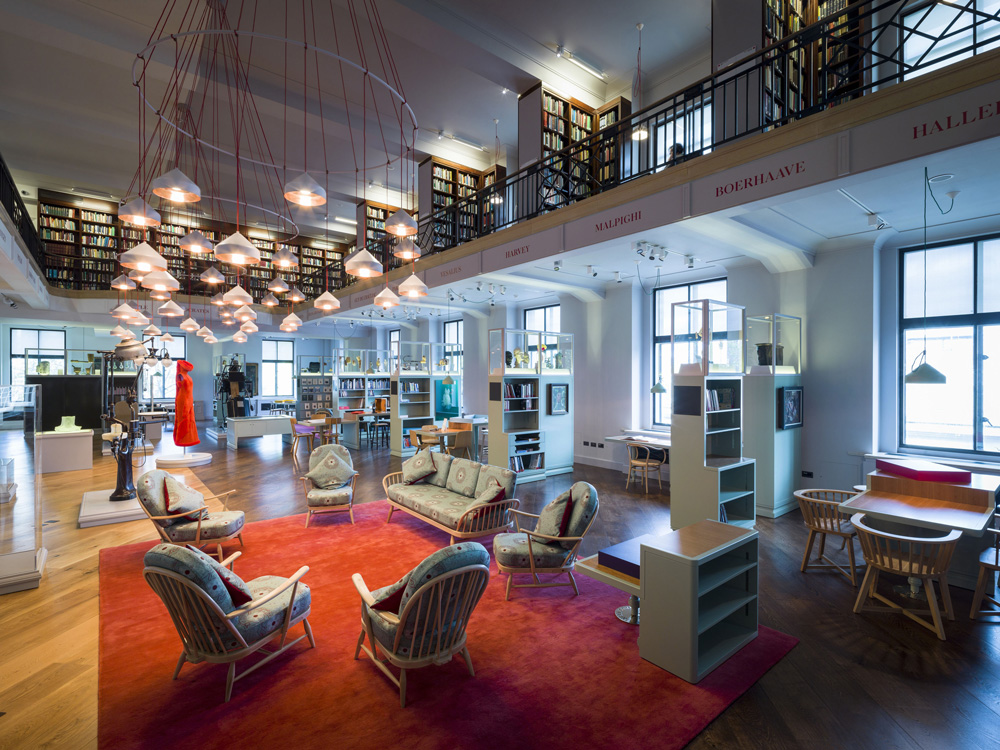 Libraries don't get much more wacky or colourful than this room, perched on the second level of the Wellcome Collection building. The Reading Room is free to access, has good wifi and plenty of comfy chairs and desk space. Having meetings there are actively encouraged, according to its website. Just try not to get distracted by the kooky and random artefacts around you – including a gas-powered arm and a death mask. And when you're peckish, the café is right next door.
Where: Level 2, 183 Euston Road, London, NW1 2BE
You don't need a ticket to enter the maze of the Barbican, even if most people come in for a concert or the cinema. This modernist building houses numerous work areas, cafes and outdoor spaces – but Level G is the best area to work.  You could take a break sitting beside the lake, or getting a coffee at Benugo. Sandwiched between Farringdon and the City, it would be hard to find a better location. Plus, it's open til 11pm, even on a Sunday.
Where: Silk St, London EC2Y 8DS
Like the Barbican, you can wander in, work for hours and leave – all for free. It can get noisy at the weekend but during the day the hum of younger, artsy activity will keep you energised and ready to start the next project. Sit in the sunshine, or in the eating area, or wherever else you can find a seat. Endless filter tea and coffee is just £1, and you can get lunch there for a fiver. Also, as a former multi-storey carpark, this building is truly, undeniably cool. (All the celebs live in Peckham nowadays. Just saying.)
Where: F1-F6 Peckham Town Centre Carpark, 95A Rye Ln, London SE15 4ST
There is probably nothing better than typing away on your laptop, coffee at hand, with a refreshing breeze as you look over the Thames. You can find all that at Browns Butler's Wharf, which is surprisingly quiet during the day, just a stone's throw East of Tower Bridge. It's the closest we freelancers can get on a spring day to the Costa del Sol. And if you're a Charles Dickens fan, you might be interested to know that it's right beside Jacob's Island, the fabled slum that featured in Oliver Twist.
Where: Butlers Wharf, 26 Shad Thames, London SE1 2YG
The lobby at The Hoxton is cool and chic. It has an air of 'busy bee' with people lounging around on their laptops or chatting over a coffee, so there is no pressure to leave quickly – one of the coolest free coworking spaces in London. If you fancy a spot of lunch, Hubbard & Bell is in the building, as is the coffee bar. Best to avoid the weekend as there is a DJ – unless live music is your vibe.
Where: 199-206 High Holborn, London WC1V 7BD
Café G has long wooden benches, uber comfortable high stools, fresh bread and a view over the green grass of Peckham Rye. I've written 100,000 words there and never been asked to leave. It is also a hotspot for people with dogs and children, as there is a Gymboree next door. In other words, everyone is welcome. Thank you, Café G.
Where: 184 Peckham Rye, London SE22 9QA