Looking for Easter weekend activities that don't involve numerous trips to Wetherspoons? Of course, the lure of a £2.09 fry up and bargain booze is tempting. If you're in the mood for exploring the capital, we've discovered ten Easter events you need to hit up this weekend. Have a cracking one, folks:
Good Friday 14th April
1. For a Pop-Up: Hot Cross BBQ
What: BBQ chef Neil Rankin and Grub Club's leading supper-club queen, A Little Lusciousness are putting on a  special pop-up restaurant on Good Friday. To ensure everyone has the most fun, comedian and TV presenter Hardeep Singh Kohli will host a special auction to raise money for Trekstock helping young adults deal with cancer.
Why: Expect a night of laughs, great cocktails, game-changing Indian BBQ with lamb from Daphnes Original Welsh Lamb, an auction jam-packed with incredible prizes and goody bags for everyone from Farmdrop to fancy premiere tickets to Michael Fassbender's latest film Alien Covenant. 

Price: £45. Tickets here.
Where: Brunswick Studios, 26 Macroom Road, Maida Vale, London W9 3HY
2. For a Meat Feast: Smoking Goat
What: Smoking Goat will be celebrating the Easter Weekend with a specially crafted feasting menu available exclusively for the four-day weekend.
Why: Available from Friday (14th) till Monday (17th), the feast will be centered around spider crab fresh coconut curry, whole Cornish spider crabs with an aromatic Southern Thai coconut curry and laab spiced point end brisket, slow smoked over sweet chestnut. There will be an assortment of sides to accompany including, Sai Oua goat sausage, smoked sausage with origins from Laos; beans fried with gapi; roti paratha; and jasmine rice.
Price: £35 per person. Booking available here.
Where: 7 Denmark St, Soho, London WC2H 8LZ
3. For a Treasure Hunt: THATMuse at The British Museum
What: THATMuse (Treasure Hunt At The Museum) will be taking adventurous Londoners on a 'Fun and Games' themed treasure hunt around the British Museum, but instead of searching for Easter eggs, guests will seek out the hidden gems of the collection.
Why:The hunt typically lasts ninety minutes and requires a team of 2-4 people. Everyone is presented with a pack of different artefacts to find and then photograph their team with (often in an amusing pose). The hunt is crucially not a race, nor can hunters be expected to find all the treasures in one go: in this game it pays to pause, to study the objects in close detail and since reading about them, is rewarded with bonus questions embedded in the treasure text. At the end of the time limit teams regroup, tally scores and then the winner is awarded a prize.
Price: £10-£15. Book here.
Where: Great Russell St, London WC1B 3DG
Saturday 15th April
4. For All the Activities: Boxpark Croydon
What: Boxpark Croydon celebrates Easter weekend with a series of free events and activities for the whole family. Alongside the Easter fun, The Breakfast Club will be serving up their Creme Egg pancakes with more sweet and savoury treats and special offers from Carioca, Chilango, BaoBao, Lazeez Tapas and Boxpark Croydon newbies What The Pitta to help all to eat, drink and play in true Boxpark style.
Why: Saturday will celebrate all things music at Boxpark Croydon with a free Baby Loves Disco party from 11am- 1pm. During the day, Boxpark Croydon will host its very own record store day including a workshop and industry talks in the BoxBar (2 – 5pm), followed by a Vinyl Club takeover in the BoxBar (7 – 11pm). A vinyl exchange corner will pop-up outside the BoxBar (2 – 8pm) giving punters a chance to swap their old records for fresh vinyls.
Price: Free entry. Register for the activities here.
Where: 99 George St, London CR0 1LD
5. For a Taste of Greece: The Real Greek x Hotbox
What: The Real Greek has joined forces with bastion of barbeque HotBox, fusing their two cuisines to create the ultimate lamb dish this Easter in the form of the Smokehouse Souvlaki. Saturday (15th) is your last chance to get your hands on this BBQ beauty.
Why: The fusion dish, only available at The Real Greek Soho, incorporates Katiki (a combination of feta with Greek yoghurt), fresh mint leaves, red pickled cabbage and a Greek green herb paste, topping an open souvlaki, piled high with flame-grilled lamb shoulder, marinated in a Greek yoghurt sauce. Each Smokehouse Lamb Souvlaki is topped with potato crisps and fresh pickled carrot and cabbage, with the two chefs also combining forces to create the ultimate side dishes to complement the lamb main: Greek Horta side salad with Greek-sourced olive oil, feta and beetroot on a bed of leaves, and a side dish of roasted fennel with Kalamata olives topped with anchovies, capers and a fresh sprinkling of dill
Price: From £10.
Where: 50 Berwick St, Soho, London W1F 8SJ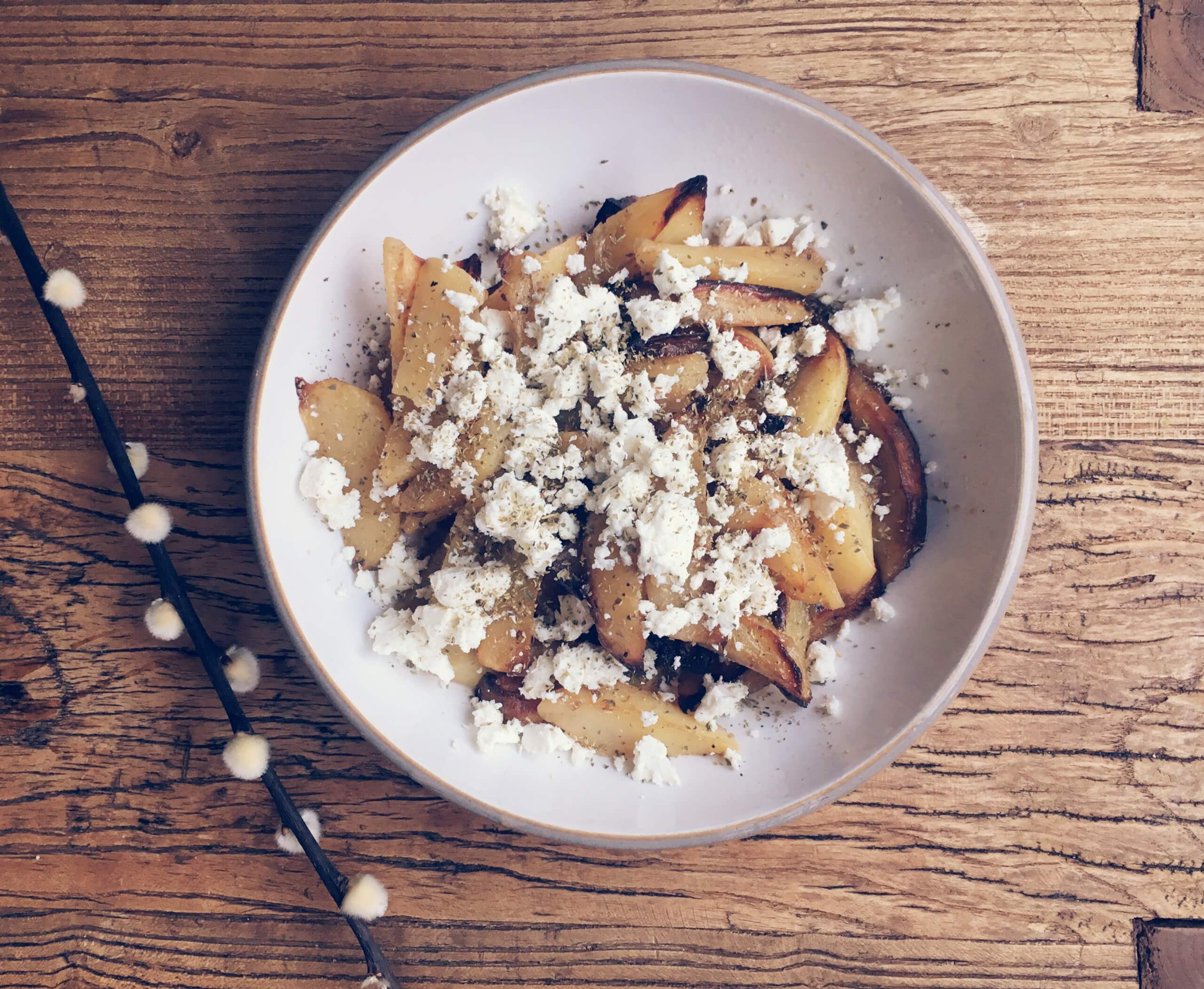 What: Yayā supper club is back to transport everyone to the comfort of yaya's (grandmother's) dining room to meet new people and feast on Greek dishes. Head down to Greenhouse Cafe for a unique menu inspired by traditional Greek Easter customs, based around sharing homemade food at a table with both friends and strangers.
Why: The supper club consists of three courses of sharing plates and one drink on arrival. Included in the ticket price is all the food you can eat, a welcome cocktail and maybe some ouzo if you're game.
Price: £35. Tickets here.
Where: 49 Green Lanes, Mildmay Ward, London N16 9BU
7. For a Party with Your Pals: The Grand, Clapham  
What: If you're hankering for some Easter fun that doesn't involve face paint and Easter eggs – The Grand, Clapham are putting on a special Bruno Mars themed night. (Insert witty Bruno Mars pun here.)
Why: This Easter weekend, The Grand, Clapham are paying tribute to the pint-sized Prince of Pop ahead of his European tour invading London. Expect the Best Bruno Mars tribute act, DJs playing the biggest Bruno hits alongside massive party anthems from RnB to Pop and Hip Hop to House, 24k confetti moments, their famous themed photobooth – Bruno style and tons of other stuff.
Price: Tickets here 
Where: 21-25 St John's Hill, London SW11 1TT
Easter Sunday 16th April
8.  For Music, Food and the Spoken Word: Sunday Papers Live
What: Do something different this Easter with the 10th Edition of Sunday Papers Live. Bruce Parry tackles the travel section, BAFTA-winning satirists Jolyon Rubinstein and Heydon Prowse take on UK News, and Sofar Sounds bring the culture. The perfect Sunday – but bigger – the papers brought to life, roasts as big as a house, long walks with some of our finest cultural commentators, and lashings of Bloody Marys.
Why: Cecil Sharp House is transformed into a giant living room packed full of sofas, pillows, rugs and settees, with slippers, smoking jackets, knitting, and cats encouraged. Sit back and see the broadsheets brought to life by poets, politicians, musicians, comedians, and journalists – section by section, performance by performance, – covering UK and world news, travel, style, culture, business, and more. Some will be silly, some serious, some will make you dance on the tables.
Price: Tickets here.
Where: Cecil Sharp House, 2 Regents Park Road, London
9. For Games and Good Times: The Crystal Maze
What: Following the success of their new Manchester site and to tie in with the announcement of new games and the upcoming Bank Holiday Easter Weekend, The Crystal Maze, London, will be running a Crystal Hunt around the iconic land marks and streets of Angel, Islington.
Why: In total, there will be five hidden crystals, of which photos teasing their whereabouts will be released onto social media for the duration of the week. Each lucky finder will win an 8 person team to take part in the London Maze where you will be able to challenge your friends and family in the five star sell out immersive show. All crystals will be hidden within or nearby iconic places throughout Angel such as the Town Hall, Tube station, Chapel Street Market, Islington Green and Almeida. If you are fortunate enough to be the finder of a crystal, the lucky winner needs to take a photo and post it to Facebook, Twitter or Instagram tagging 'The Crystal Maze' alongside the hashtag #crystalhunt.
Price: Free to take part.
Where: 10-14 White Lion Street, London N1 9LP
10. For Steak and Swing: M Victoria St
What: M Victoria St are offering a very special Sunday lunch on Easter Sunday. Fantastic jazz and swing singer Matthew vanKan, who recently performed for HM The Queen, will be singing the hits of Sinatra, Nat King Cole, Ella Fitzgerald, Billie Holiday and Tony Bennett, accompanied by his guitarist and double bass player. Steak with a side of swing? We're in.
Why: Dishes include: braised USDA prime short rib with tomato pesto, bone marrow mayonnaise and watercress purée; beetroot tortellini with goat's curd and walnuts; wild bass with mussels and fermented wombok; and woodsmoked lamb cutlets with charcoal mayonnaise, burnt aubergine and broad beans.
Where: Cardinal Place, 74 Victoria St, Westminster, London SW1E 6SQ