About Time: You Discovered the Best Summer Food Festivals in LondonBy Angelica Malin
Reason 10292 why we love London: food festivals. The capital has upped its game this year with a fairground of foodie festivals taking place across the summer. Whether you want to discover the best gelato in the game, fancy eating your bodyweight in chicken wings or want to celebrate the humble sardine – we've discovered some cracking food festivals taking place in London over the next coming months. Dig in:
 Best Summer Food Festivals in London: June
1. For a Foodie Wonderland: Taste of London
The Run-Down: Taste of London is set to transform Regent's Park (13th-17th June) into a foodie wonderland this June with 40 of London's most exciting restaurants, the world's greatest chefs, brand new exclusive features, interactive masterclasses, delectable drinks and live entertainment for five days of gastronomical greatness.
Eat and Drink: Feast on over 150 dishes from some of the capital's most innovative restaurants such as Duddell's, El Pastor, Ikoyi and Barrafina. Chefs appearing at Taste of London this year include Mathew Carver from The Cheese Bar, Neil Rankin, Ping Coombes, Sophie Michell and Shing, Wai Ting and Erchen from Bao.
When: Wednesday 13th- Sunday 17th June
Where: Regent's Park, Marylebone Green, London NW1 4NR
Tickets here 
2. For a Crustacean Party: London Seafood Festival 
The Run-Down: Holy shrimp… Battersea Power Station are bringing the taste of the sea to the capital with their first Seafood Festival. A string of chefs will be cooking up a selection of specially created dishes – and expect everything from oyster masterclasses, exclusive dishes, a crayfish boil, and special seafood-focused menus.
Eat and Drink: Wright Brothers will be hosting a Crayfish Boil as well as an Oyster Shucking Station at the weekend to raise money for Action Against Hunger. There will also be a special guest appearance from award-winning chef, Mitch Tonks, who will be taking over the restaurant on Wednesday (20th June), and Mark Hix will be creating a special dish at the restaurant for the festival. An oyster masterclass will also be held on an MBNA Thames Clippers River Bus, starting at London Bridge and travelling to Battersea Power Station. Cinnamon Kitchen will be adding a Kerala seafood moily with shrimp mussels and polac special to the menu, and Fiume's Chef Patron, Francesco Mazzei, will be offering Italian seafood dishes inspired by the Mediterranean.
When: Wednesday 20th to Sunday 24th June
Where: Battersea Power Station,  London SW8 5BN
Tickets here 
3. For a Good Cause: Fork to Fork
The Run-Down: Created by Wahaca co-founder Thomasina Miers and Caravan co-founder Laura Harper Hinton, Fork to Fork brings together more than 40 of London's most brilliant restaurants and chefs to Ark Franklin school in Kensal Rise for one day only. All proceeds will go towards supporting the Open Air Classroom project – a national reach project to build resilience in children through outdoor learning.
Eat and Drink: On the bill at this year's Fork to Fork are Quo Vadis' Jeremy Lee, Spring's Skye Gyngell and Yotam Ottolenghi, and loads more. Jose Pizarro will be cooking up global fare such as pig head croquettes with miso and pickled turnips and smoked cod's roe with grelot onions. Restaurant dishes for £3. And for a good cause? Into it.
When: Saturday 16th June
Where: Harvist Rd, London NW6 6HH
4. For Sardines and Sangria: Londrino Sardine Festival
The Run-Down: Sardines, sardines and more sardines will be served up by Chef Leandro Carreira at Londrino restaurant and bar as a nod to one of his favourite Portuguese festivals – the annual Lisbon Sardine Festival – the Feast of St. Anthony.
Eat and Drink: Grilled, pickled and tinned versions of the versatile sardine will be served up all day and night in both the restaurant and bar, with Sangria and Superbock beer both joining the menu for the first time. Hackney's acclaimed Portuguese Love Affair will also be popping up at the festival, with an installation of their iconic tinned sardines available to buy and eat at the bar. On the Saturday (23rd June) to close Londrino's Sardine Festival, London Bridge neighbours José Pizarro, Brett Redman and Leandro Carreira will join forces at Londrino for a sardine party where each chef will cook up a different sardine dish for everyone. 

When: From Tuesday 12th June 12th – Saturday 23rd June (all week, apart from Mondays)
Where: 36 Snowsfields, London SE1 3SU
5. For a Taste of Summer: Gelato Festival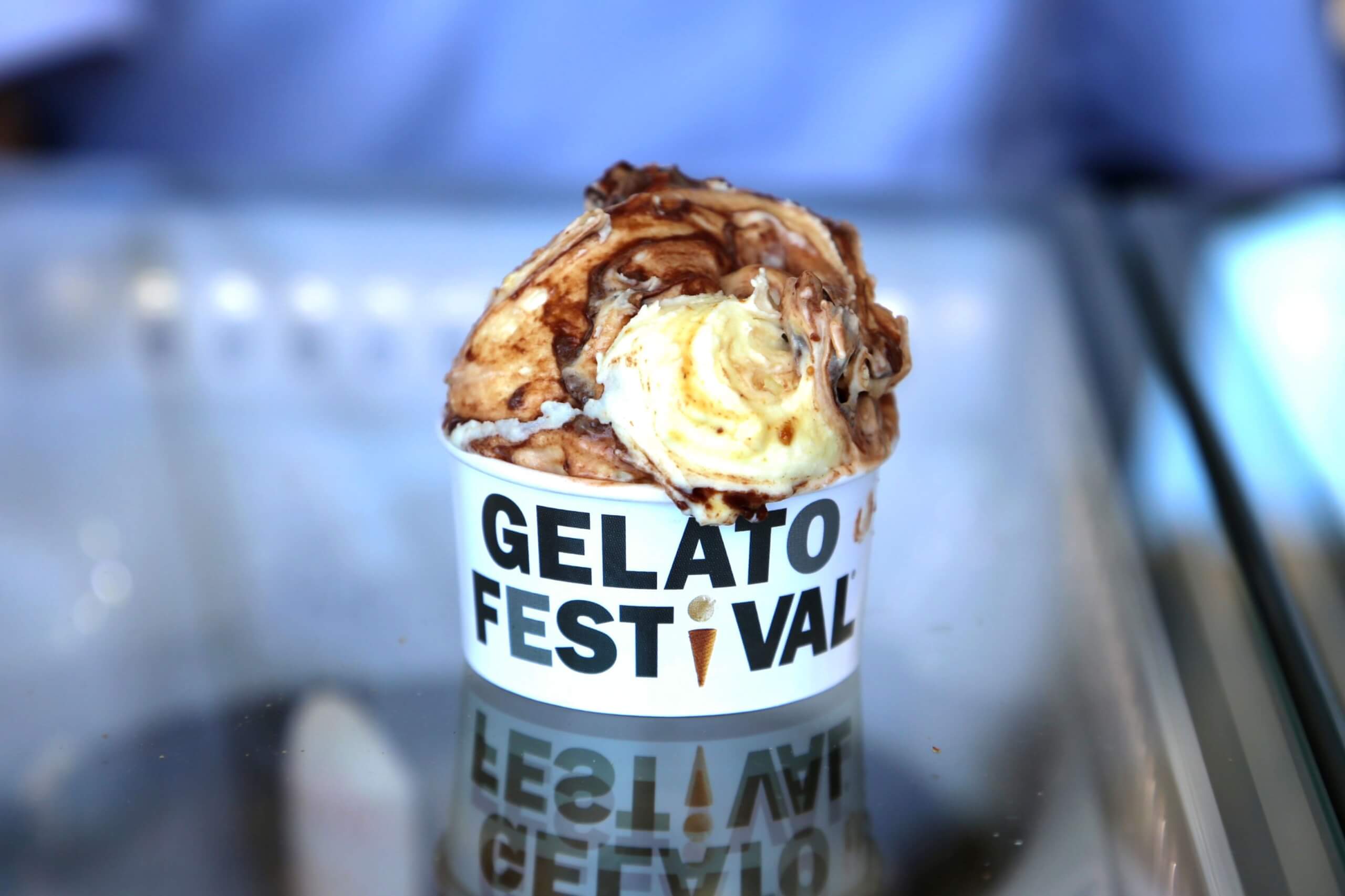 The Run-Down: The Gelato Festival returns to Central London with a 2-day gelato extravaganza in the world famous Covent Garden Piazza. More than 16 artisanal gelato chefs will compete to go forward to the Gelato World Masters in 2021, and you can taste it all.
Eat and Drink: The Gelato Festival is a unique opportunity to discover the secrets of the world of gelato through tastings, themed and educational workshops presented in three 13-metre food trucks, including the "Buontalenti," which is the largest mobile gelato production laboratory in the world.
When: Saturday 23th and Sunday 24th June
Where: Covent Garden, London WC2
 Best Summer Food Festivals in London: July
The Run-Down: If you're a massive wing fan, we've got something to get you in a flap. WingJam, a three-day celebration of all things wings is heading to Peckham's Bussey Building. WingJam will feature a whole load of wings from some of the best restaurants and traders in the country. as well as live music, DJ sets and cocktails and ales to wash all those wings down with.
Eat and Drink: All wings at WingJam will be served for just £1 each and everyone will take home a free bottle of Cholula Hot Sauce when the party ends. A few favourite confirmed venders include: Drums & Flats, Da Ja Chicken, The Joint, Bun That and Guinea Fowlers.
When: Friday 6th – Sunday 8th July
Where: The Bussey Building, Peckham (133 Rye Lane, London, SE15 4ST)
Tickets here 
7. For All Your Takeaway Favourites: Just Eat Food Fest 
The Run-Down: Just Eat's Food Fest is back, returning to Red Market in Shoreditch for three days of live music, cocktails, and food that celebrates our favourite takeaway dishes – all with a fantastical twist.
Eat and Drink: Just Eat has surveyed the nation to find the UK's favourite food fusions and will be serving it up alfresco. Think salted caramel pizzas (crikey) or chicken katsu burgers – it's the food we crave, with an adventurous spin.
When: Friday 20th – Sunday 22nd July
Where: 288 Old Street, London, EC1V 9LA
Tickets here 
8. For a Coeliacs' Dream: The Gluten-Free Festival 
The Run-Down: Bored of beige food? Listen up, because London's original gluten-free festival is back to bring you all the colourful goodness you can imagine. To celebrate its 6th year running, The Gluten-Free Street Food Festival is returning home to Camden Market where it first began, to showcase some of London's most sought-after street food vendors, that just happen to all be 100% gluten-free.
Eat and Drink: The festival will feature 25 stalls, and welcomes an all-day bar (open midday-8pm) stocking gluten-free and vegan alcohol. Gluten-free chefs include Louisiana Chilli Shack, Maize Blaze, Lola's Cupcakes, Feed Me Primal, Artisan Gluten Free Bakery, From The Earth, Spice Kitchen and Ambu Tree.
When: Saturday 21st– Sunday 22nd July
Where: Camden Lock Place, London NW1