It's about time you helped save Smithfield Market. Today a hundred-strong army of Lady Gagas marched on parliament to urge Eric Pickles to reject the proposals for a redevelopment plan supported by the City of London Corporation that is set to gut London's historic Smithfield General Market and replace it with a modern office block complex.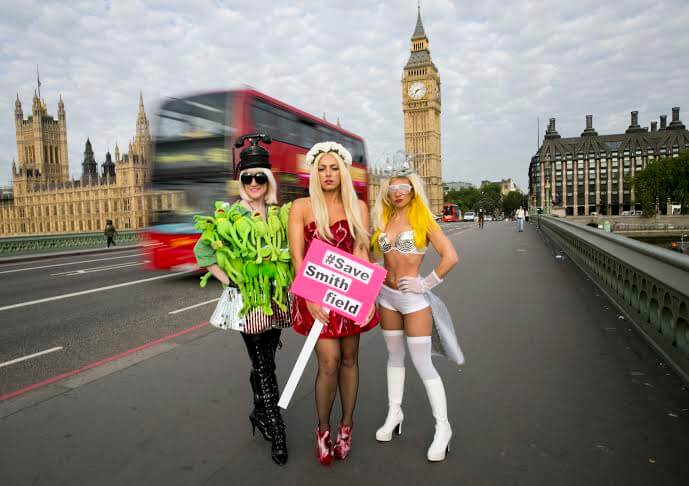 The eye-catching crowd held placards reading, "Don't rip the heart out of Smithfield" and bearing the hashtag, "#SaveSmithfield", as they pressed the Secretary of State for Communities and Local Government to consider alternative plans to revive the historic space, which would restore the iconic Victorian buildings and return them to use as a market place and the centrepiece of a new, vibrant cultural hub.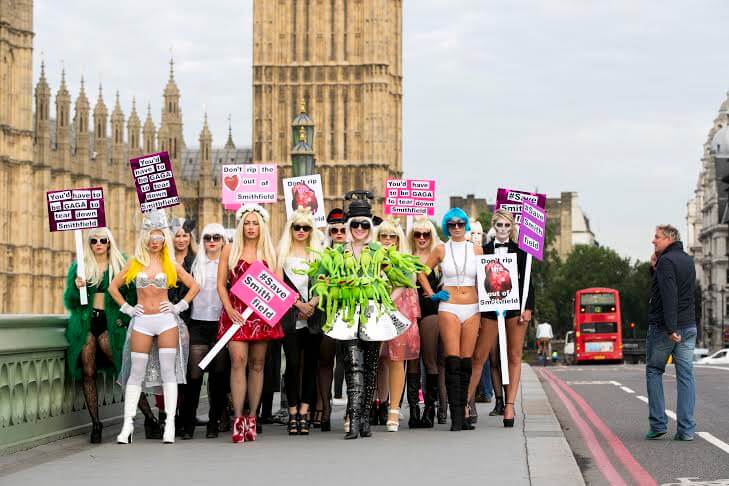 Commuters and locals in Farringdon were also urged to share their support on social media, as market traders took to the streets to raise awareness of the buildings' plight. Following the 2018 opening of Crossrail, Farringdon will be home of one of the country's busiest railway stations, with the area set to re-emerge as a destination in itself.
Marcus Binney CBE, President of SAVE Britain's Heritage said: "We believe the proposal currently being considered by the Secretary of State would do irreparable harm, not only to the buildings themselves but also to the surrounding area. What is at stake is a slice of London history that cannot be replaced. We call on the Secretary of State to refuse the application."
Show your support by tweeting @EricPickles to #SaveSmithfield and join the Facebook group facebook.com/SaveSmithfieldMarket.