VV Brown is one of those horribly creative, talented people. Between running her own clothing line and record label, modelling and even shooting a new TV show, she has a lot to offer outside of her day job as one of Britain's most successful songstresses.
Musically, her evolution from the pop sensibilities of tracks like 2009's smash Shark in the Water to last year's much broodier LP Samson and Delilah has been met with critical acclaim from all corners, and her upcoming single Faith – featuring Bloc Party's Kele Okereke – comes with a stirring campaign rooted in asking people what it is that they really believe in?
We caught up with VV on the announcement that (to add to her CV) she has recently designed a car in partnership with Vauxhall, the new single Faith, and her admiration of feminist badasses Pussy Riot.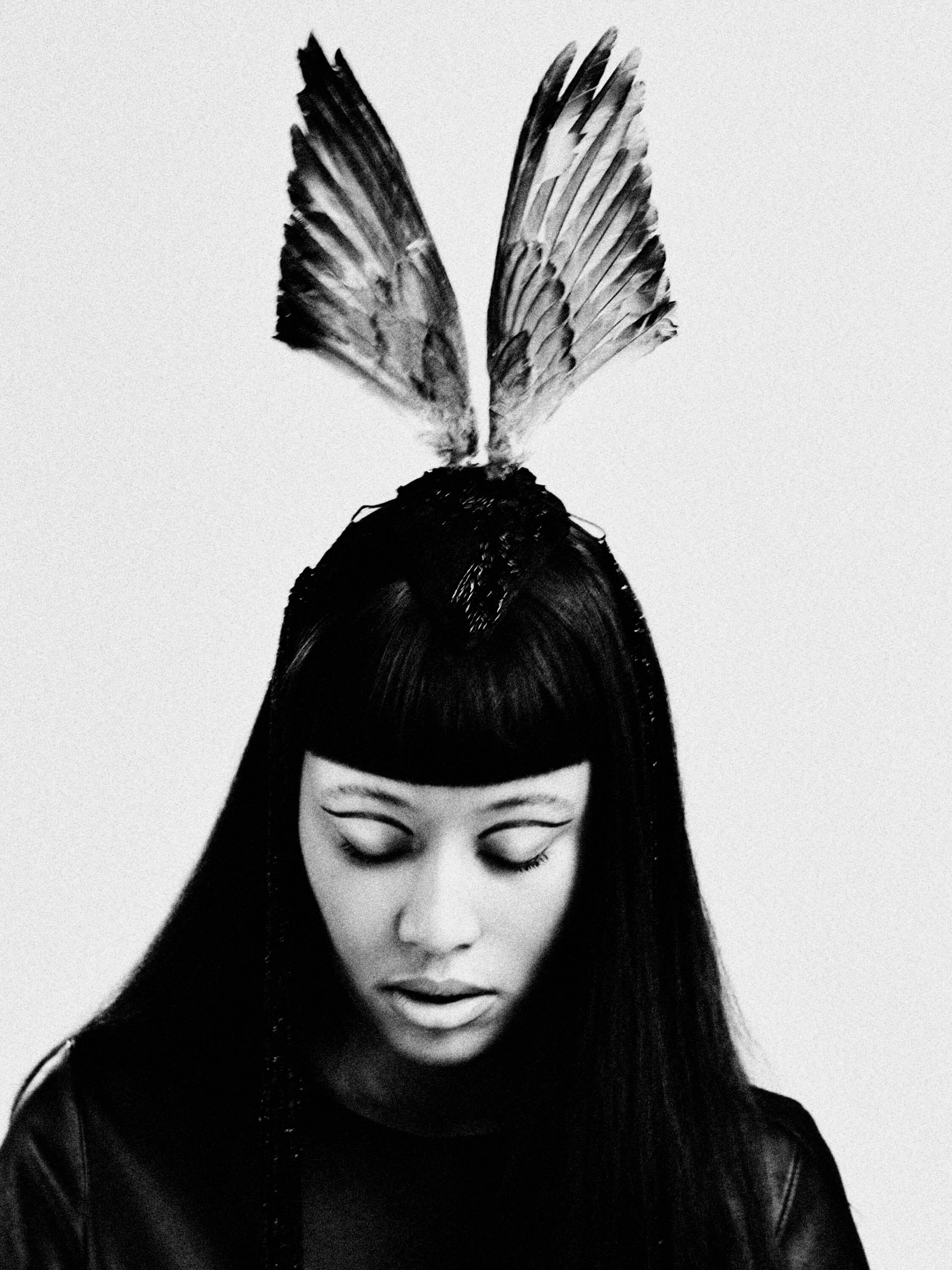 Your collaboration with Vauxhall for the ADAM car has just been announced – tell us a bit about it.
It's a fantastic, unique collaboration with Vauxhall where I was offered the wonderful opportunity to design and customise my own ADAM car and it turned out great. It really reflects my personal style and requirements.
How does your approach to the creative process differ when it comes to your material creations and designs, in comparison to when you are writing songs? Your work on Samson & Delilah is conceptual, and your previous campaigns have come with a distinct message. Would you say the same is true when you are designing say clothes or even cars? Do you have the same methods and have the same goals?
It's a very similar process to making music. I have a brief, I research, I try and get inspired by things I love and I follow my instincts.
Instincts and faith are the fundamental parts of creating. Faith is important generally when you have to invent. This spills out into business life as well. Since starting my own record label this has required a level of faith I never thought I had in me. When I make music or create things I never know how it will be received, so I have to have faith in my own taste and belief in what I deem to be good. When I release a track I have to have faith my own records will deliver success. I now have a very different concept of success than I used to, but success none the less.
What was it in particular that attracted you to the project with Vauxhall?
Vauxhall is a people's car. It's part of everyday life. It's like Hovis bread or baked beans. It's part of my upbringing.  
What kind of driver are you (on a scale from Boy Racer to Granny Slow Coach)?
I am a bit of a racer and I love speed. I mean I won't get arrested, but speed is always great. I'm a fan of risks. Being on the edge is a buzz!
Samson & Delilah received a brilliant response, and reviews were quick to note a change in musical direction from your previous releases. You have said in interviews since that each record is like a snapshot from the time of recording for you. Would you ever plan a further change of creative direction in the future, or would you say you prefer writing without that kind of predetermination?
It has taken a while to find who I am as an artist but now I have finally found myself at 30, this is it. There will be variations of this sound but I will always stay in this arena. I wish I knew what I knew now at 22!
The release of your new single Faith, which features on that album, has come with a campaign asking what exactly it is that people believe in. What do you think everyday people believe in, and do you think there is a need for change?
Our generation seemed to have lost faith in having conviction in their cause, against the things that they truly want to fight against. They don't believe in anything other than what they are told. We have lost our fight and our individuality. It seems to be a diluted version of someone else's version.
Finally, in a piece you wrote recently for the Huffington Post on the topic, you mention Pussy Riot and refer to them as a window of hope. What about their story has inspired you most?
They fight for what they believe in and do something about it. They are strong and have balls of steel. They lead, they don't follow. They are consumed by their convictions to make something better!
Faith by VV Brown is coming out April 28th