About Time: You Spent Valentine's Day with a Wheel of CheeseBy Alicia Grimshaw
No, we're not talking about getting hot and heavy with a wheel of Brie under the sheets, we're talking about The Cheese Wheel's epic V Day banquet at Kerb Counter, Camden. If you're in the mood for a dairy-filled feast on the most romantic day of the year, then take your other half and bask in all the carbs and cheese. Here's what you need to know:
KERB x The Cheese Wheel: The Lowdown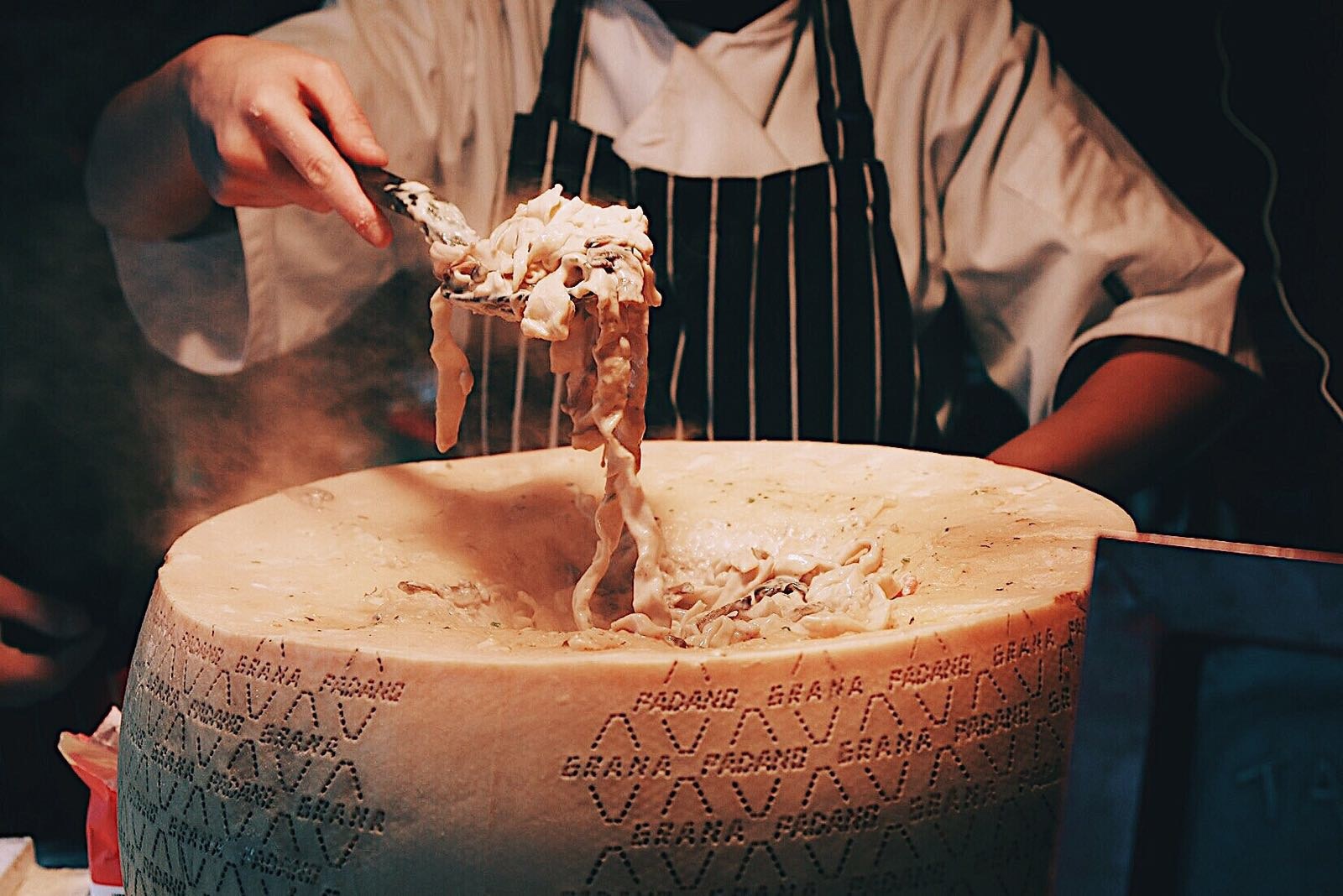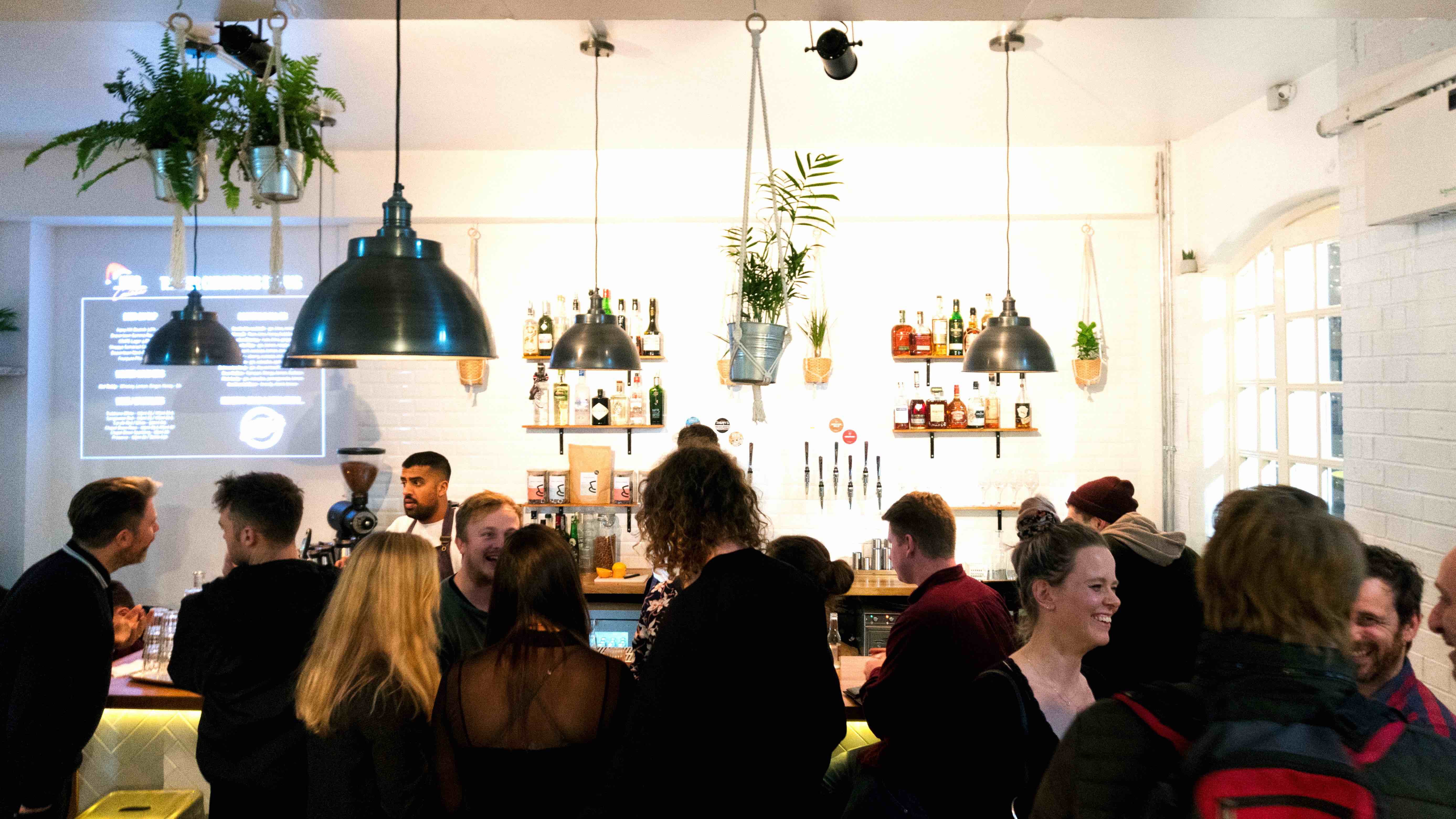 On Wednesday 14th and Thursday 15th February, KERBanist (and Instagram cheese phenomenon) Graham Bradbury will be getting behind the wheel at KERB Counter to cook you and your date/pal/gal pal a four course Cheese Wheel feast. The star course: your very own grana-padano wheel to dunk extra long (Lady and the Tramp "belle notte" style) fettucine limbs into and take home after, with toppings on the side, goat's cheese mousse, Arancini mozzarella balls, tiramisu cheesecake and Chapel Down bellinis. It's gonna be sensational.
Expect cocktails, wines and beers at the bar throughout the night and cheesy romantic tunes to keep the mood steamy. If lashings of freshly rolled fettucine piled up in an endlessly creamy cheese cove isn't enough to get your date drooling, we don't know what wheel.
KERB x The Cheese Wheel: The Menu
On the menu there's cheese, and lots of it.
Nibbles:
Pennelle fried chickpea fritters or goat's cheese mousse.
Starters:
Crispy Arancini stuffed with chorizo, mozzarella, caramelised onion and spicy dip or burrata, confit tomato and basil oil.
Mains:
The Cheese Wheel hand rolled fettuccine alfredo pasta dunked on your very own wheel of cheese. Ooft, saucy.
Add Toppings:
– Pancetta
– Sheep's milk cheese and chive
– House basil pesto and semi dried tomato
– Smoked pork and leek cured sausage
– Sautéed wild mushrooms
Desserts:
Tiramisu cheesecake
Drinks:
2 x Chapel Down grapefruit bellini on arrival, and cocktails, beers and wine available at KERB Counter bar all night.
KERB x The Cheese Wheel: The Details
When: 14th and 15th February
Where: KERB Counter, Camden Market, London NW1 8AF
Tickets: Standard couples tickets start at £66 and include a 3 course meal and bellini on arrival. There will be two sittings across two evenings (6.30pm and 9pm). Get them here.