About Time You Saw: How to Succeed in Business Without Really TryingBy Gilly Hopper
How to Succeed in Business Without Really Trying explores the triumph of the common man amid the buffoonery of big business. When a restless, creative, and ambitious window washer named J. Pierrepont Finch, aka Ponty, happens upon a book entitled 'How to Succeed in Business Without Really Trying', he decides to begin his rise up the corporate ladder. With the book's instructions and a dose of his own cleverness, Finch starts by landing a job in the mailroom at the World Wide Wicket Company, before quickly gaining promotions and outsmarting his sniveling rival, Frump – who also happens to be the boss's nephew – on his route to the top.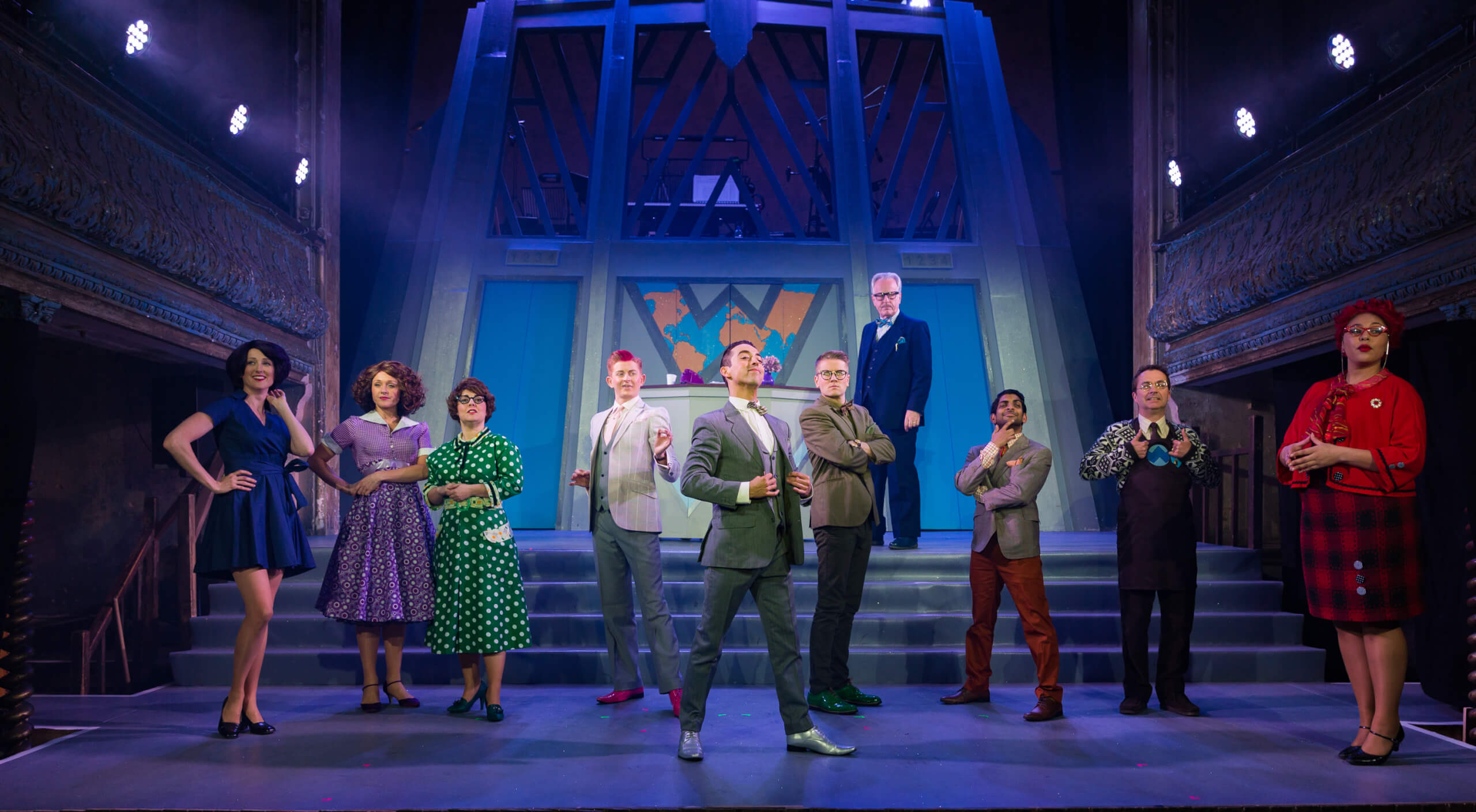 "How to Succeed," won the Pulitzer Prize for drama in 1962, and was rather refreshing for its time in that Ponty was just as calculating and amoral as some other top-of-the-heap businessmen in real life. A theme that speaks volumes of today's climate, yet, in 2017 the book seems a little thin.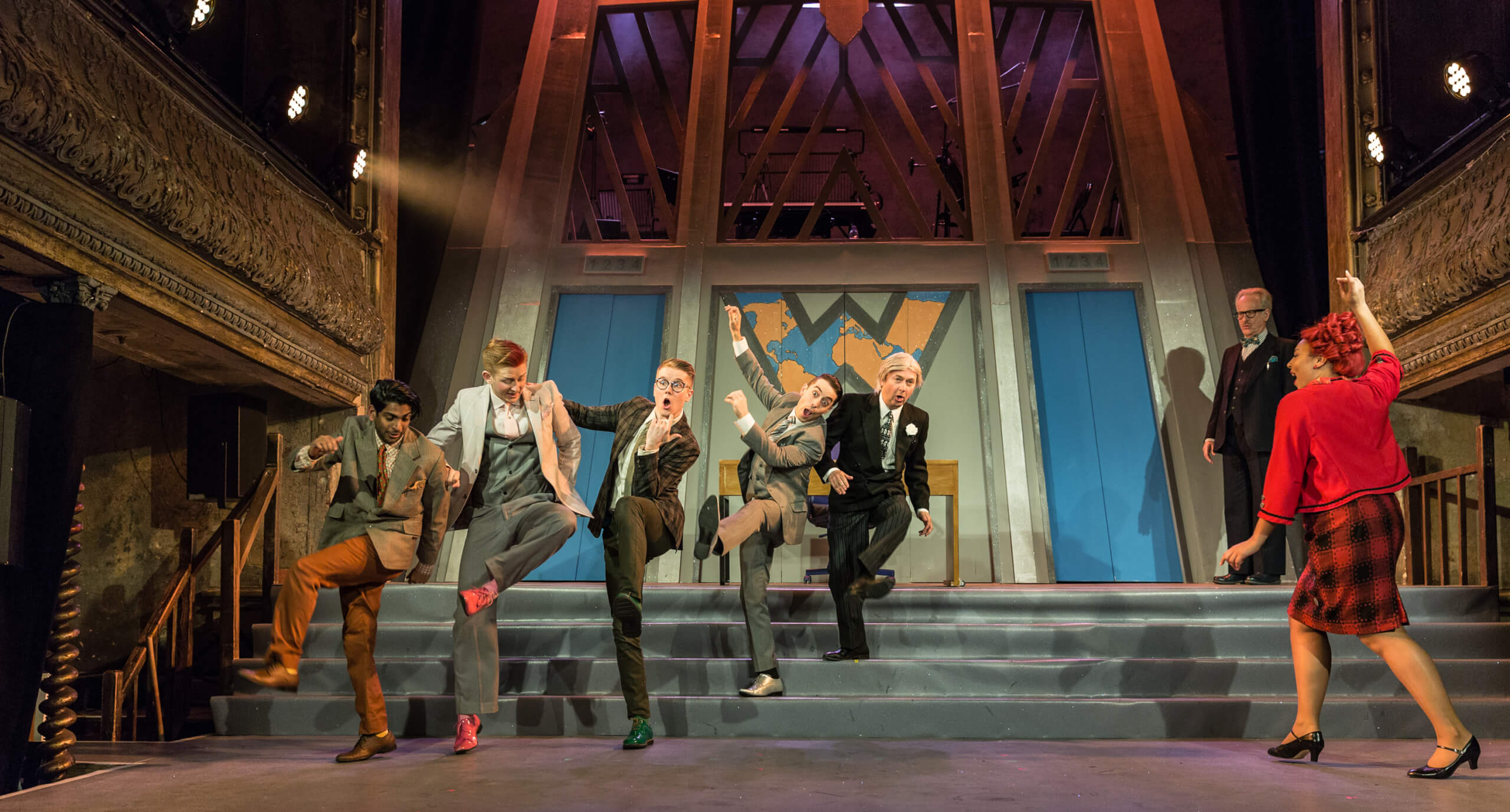 The show's main driver is Finch, played by Marc Pickering (Les Miserables, Boardwalk Empire, Sleepy Hollow.) A pacey, cheeky chap with a calculated vision Pickering is delightful as the shrewd newcomer. Comedically strong and vocally agile, Pickering is well cast. Whenever Ponty smiles at his latest stroke of good fortune, a change in expression is wittily underlined by music and lighting (miscalculated lighting cues were hilariously accounted for by Pickering.) Pickering is equaled only by his love interest Rosemary, played by Hannah Grover. Most of the supporting cast is passable, while some veined towards amateur.
The show is humorous and hearty but very much takes the constellation prize to Loesser's Guys and Dolls. It seems the 1960s, and musicals of that era, are enjoying something of a moment at present with Promises Promises at Southwark Playhouse recently exploring similar themes (although more skillfully executed.)
Wilton's newly refurbished space is a welcoming hub of creativity and with a surge of musical works like How to Succeed the venue stands to excel in it's output of Off-West End musicals.