About Time: You Discovered the Veggie and Vegan Boxes Making Social ChangeBy Alicia Grimshaw
Newbie on the delivery recipe box scene is Make Kit, a London-based start-up that produces and delivers 100% meat-free meal kits across the UK, and it's doing more than just delivering wholesome munch. Not just a standard recipe box service, the company makes cooking vegetarian or vegan grub easy and delicious – with every purchase helping to fund the startup's community healthy eating programmes.
Make Kit: The Lowdown
The concept it simple: build your own weekly meal plan consisting of two or three meals, and orders are delivered to your door with a recipe card and all the necessary fresh and dried ingredients to cook in around 30 minutes.
Make Kit is headed by Steve Wilson, a chef and entrepreneur who founded Dalston Cola and The People's Kitchen, and Justine Fish, an ex-management consultant who's also worked for various organic veg-box schemes in London.
The idea for Make Kit came from NHS research into new strategies to combat the obesity crisis, and reduce health inequalities. Poor diet is a leading cause of death in the UK, putting a huge strain on our health services. Recipe kits provide a simple everyday solution to start cooking healthy meals from scratch.
Make Kit: The Recipes
The menus change weekly, but expect plant-based dishes such as; quick homemade falafels with pomegranate tabouleh, chocolate chipotle black bean chilli with guacamole, garden pea, leek and lemon risotto with pine nuts and rocket, and sweet potato hash with tahini, zhoug and a poached egg. There's loads of veggie, vegan and gluten-free options available.
Make Kit: Social Enterprise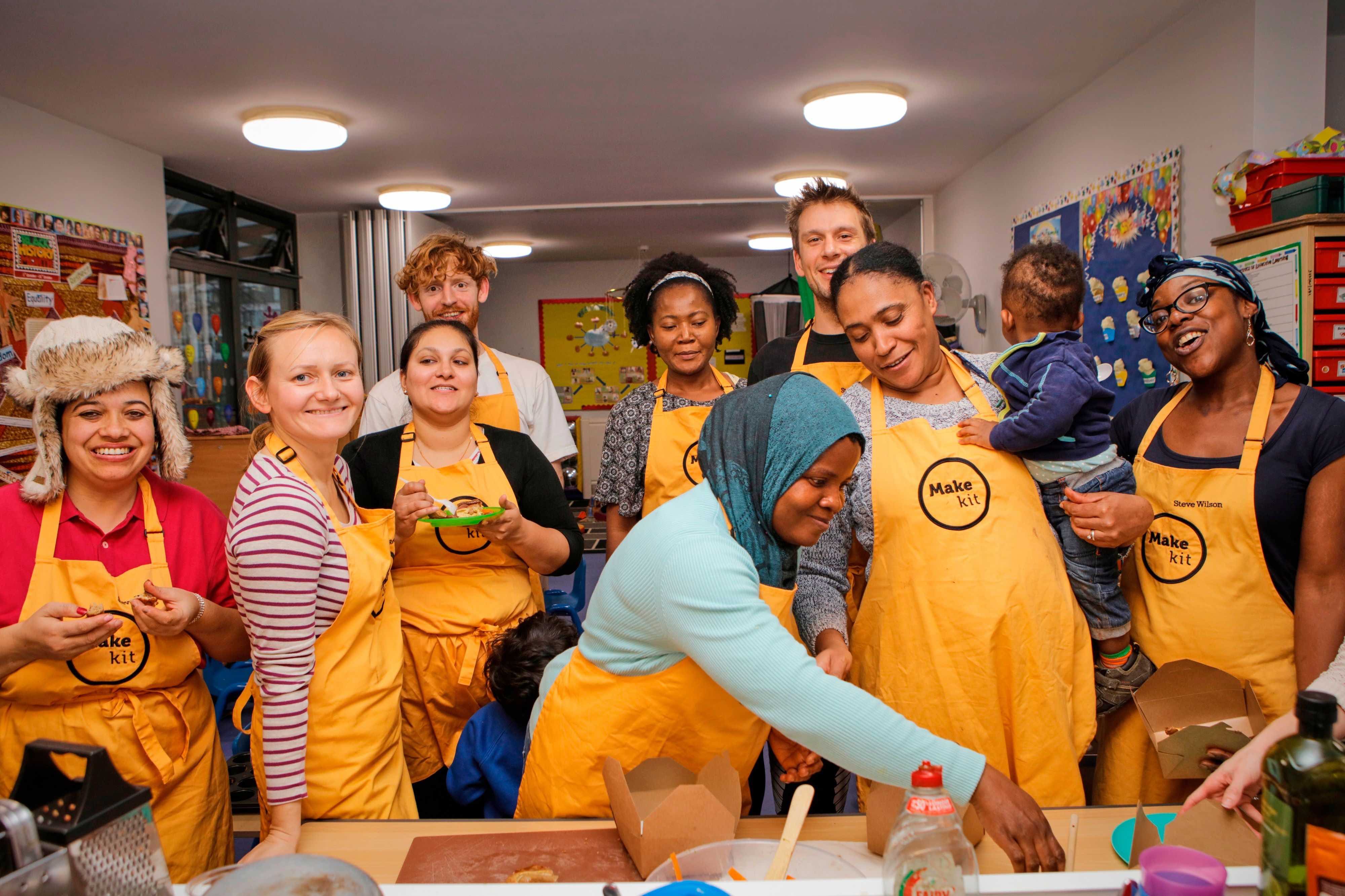 The start-up goes one step further and uses a portion of the proceeds from recipe kit sales to fund community healthy eating programmes, with the aim of empowering people from all walks of life to create wholesome home-cooked meals.
Make Kit does this through free cooking classes in partnership with local schools, youth clubs and children's centres. The focus is on accessing families and young people on low-incomes and suffering diet-related illness, and boosting their confidence and cooking repertoire.
The meal kits are available for nationwide delivery here.