If buttermilk chicken gets you hot under the collar, or New Orleans' po' boys send you into a delicious spin – it's about time you visited Noshville, a two day street food festival jam packed with big South American flavours. Here's what to expect:
KERB Presents Noshville: The Run-Down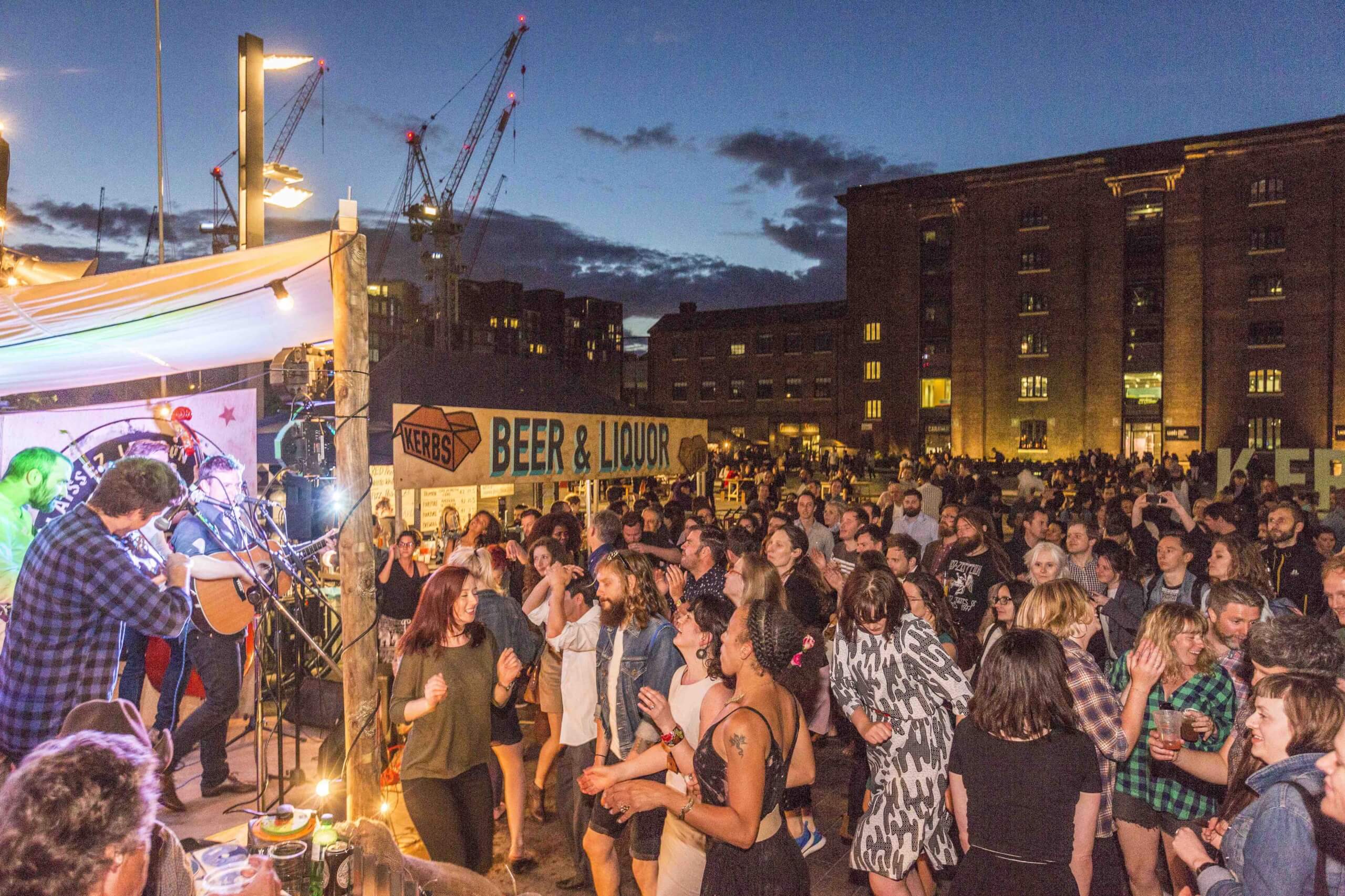 KERB return to Granary Square with their first free weekender of the Summer! What happens when KERB brings together 11 of the most deep South menus with the brilliant, Suffolk-based Maverick Music Festival? Big flavour, hoedown and knees-up – a.k.a "Noshville", a two day celebration of Americana food, drink and live music taking place on 2 & 3 June with free entry at King's Cross' Granary Square. Noshville 2016 was one hell of a hoedown – so they're bringing it back this year.
KERB Presents Noshville: Food
Wear your comfy trousers, and eat you way round some of London's finest street food vendors. There's everything from doughnuts to pizza and lobster cheese toasties – all with a South American twist.
Taco Dave's Crunchy Nut buttermilk-fried chicken, habanero jelly and bourbon glaze smashed maple candied bacon tacos
Project Sandwich's 'Pan-American slider bar', starring: the chopped smoked pork shoulder jalapeno 'El Jefe Revisited' and the 'Always Sloppy' Philly Cheesesteak (served with hot gumbo gravy and Creole aioli dip).
Photo Credit: Brother Film Co
Black Bear Burger's American cheese beef patty 'Double Blacks'.
Vicky's (Deep South) Donuts: lemon meringue pie, Snickers filled, maple pecan glazed and cinnamon pastry crumbled apple pie.
Other Side's Nashville fried chicken burger with hot sauce, pickles and Cajun fries.
Hank's New Orleans fish fry basket with spicy fried oysters, shrimp, crawfish balls, catfish and Louisiana remoulade.
Oh My Dog's 'Windy City Red Hot' and New Yorker style hot dogs with a side of tater tots.
Crabbieshack's lobster grilled cheese toasties, sweetcorn salsa soft shell crab burgers and crispy bacon topped clam chowder fries.
Beefsteaks' hanger steak with BBQ rub, triple-cooked chips and 'wonder bread'.
Well Kneaded's Meaty Margaret stone-baked pizzas, and hot sauce Cajun special with spicy prawns.


Anna Mae's Big Mac mini burger loaded mac 'n cheese.
KERB Presents Noshville: Drink
KERB bar cocktails feat. Dolly Parton's Melon Margaritas, Cactus Jack's Cajun Lemonade, NoshvillePicklebacks, Mint Julips plus a selection of London's best craft beer on tap and Square Root London's hand-squeezed fruit sodas.
KERB Presents Noshville: Useful Info
Noshville takes place on Friday (2nd June) and Saturday (3rd June). Opening times: Friday 5pm – 10:30pm. Saturday: 11am – 8pm. It's free entry and you'll find all of the above at Granary Sqaure, King's Cross, London, N1C.