Our most up-to-date week guide in London is back. This week, we've got an exciting lineup of events as the capital celebrates a whole host of international festivals, including the Italian Carnevale, Rio Carnival in Brazil and National Margarita Day. If you're in need of some weekend inspiration, visit Art-Recyclism's exciting new show for the whole family, 'Mars & Beyond. Dog owners will love the 'Pawsonal Training' workout with Chessie King and for all things wellness, now is the time to get your tickets for an unmissable new wellness summit taking place at the end of the month. Discover the top things to do in London in February 2020:
What: From now until 26th February, Italian restaurant Boccocino in Mayfair is inviting guests to join them for an exclusive set menu paired with a Venetian-style mask to take home in celebration of Carnevale. 
Why: Carnevale is traditionally a period of transition where Italians come together and celebrate the end of winter and the beginning of spring. The festival entails a fortnight of feasting before Lent. Thanks to Boccocino, Londoners can join in the celebrations too as the restaurant transports them to the heart of Venice with a welcome cocktail, an exclusive set menu and a traditional Venetian mask to take home. Boccocino opened in 2014 and has since become renowned for serving both classic and modern Italian dishes from Executive Chef Marco Corsica. Alongside the excellent food, Bocconinco offers first-class service, a luxurious setting, a welcoming atmosphere, and a selection of the finest wines from Italy and around the world.
Price: £65 per person. Book here. 
Where: Bocconcino, 19 Berkeley Street, London, W1J 8ED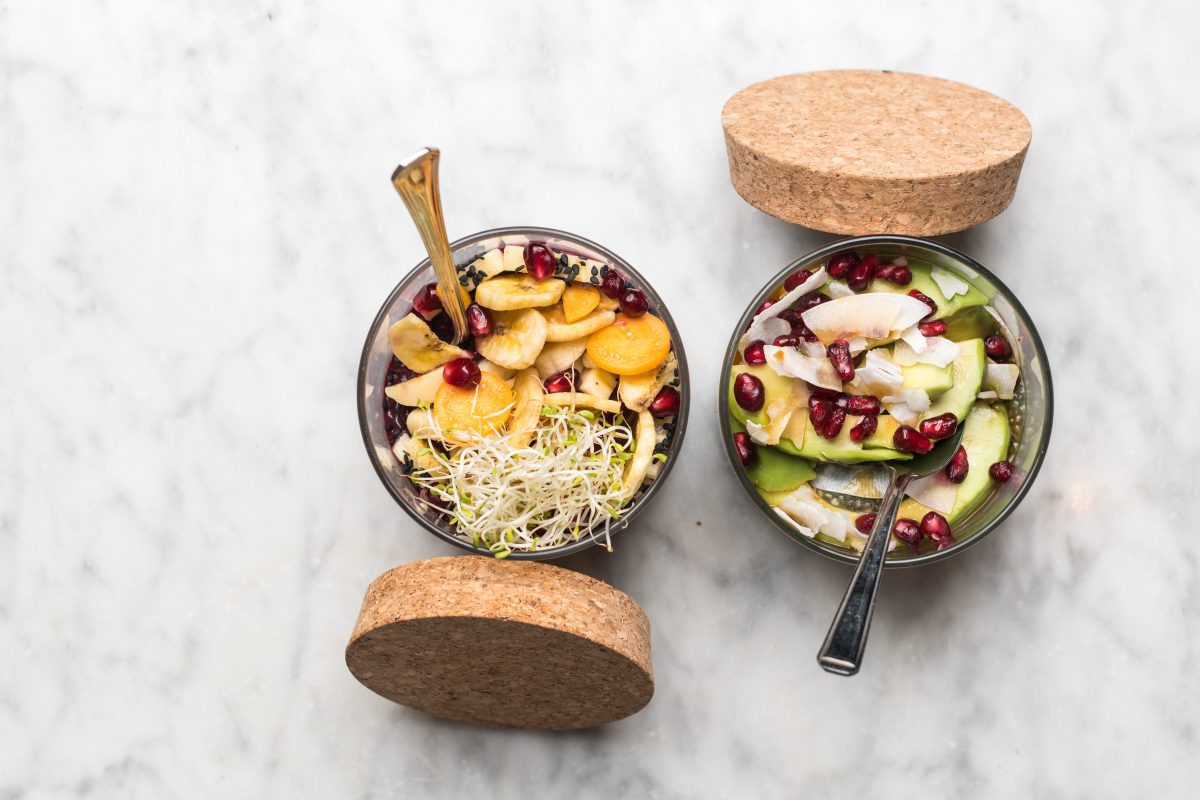 What: Opened in January 2020, SHAMAN is London's first no/low alcohol bar. One of the best things to do in London in February 2020, SHAMAN is inviting guests to drop by for an evening of clean eating and delicious booze-free cocktails. 
Why: Head over to SHAMAN this week for exquisite no/low alcohol cocktails and an accompanying food menu curated by Olga Hamilton. Located in Aldgate East in the Leman Locke Hotel, SHAMAN is inviting guests to take care of their bodies without compromising on a first-class dining and drinking experience. Perfect for a mid-week catch-up with friends, SHAMAN has an exciting menu with salads and sandwiches, including a beetroot & avocado sandwich with sourdough bread, beetroot hummus, chilli, avocado, radish and broccoli seed sprouts; and quinoa & seaweed salad with quinoa, edamame, Nori seaweed, parsley, pomegranate, chia seeds and cashew dressing. 
Price: See the menu here for details.
Where: 15/17 Leman St, Whitechapel, London E1 8EN
What: This month, Bunga Bunga Battersea is back with a fabulous lineup of original karaoke-centric nights including a show inspired by a legendary talent series 'Stars in Their Eyes', a musical bingo experience, and a crowd-pleasing singalong night. Head down on a Wednesday evening for a session of 'Singo Bingo' where Karaoke, bingo and Bunga collide. 
Why: Following the success of Bunga Bunga Battersea's bingo nights last year, the Italian bar and pizzeria is stepping it up a notch with an evening of karaoke and bingo every Wednesday. Hosted by Mamma Bunga, guests can expect a night of dancing, singing, plenty of confetti, pizza and exciting prizes to be won. After a couple of rounds of Bunga Bingo, Singo Bingo will begin and Mamma Bunga will pick the first ball to determine which table takes the stage. The selected table will then get to spin the cage for the next bingo ball to pick the song they perform. 
Price: Tickets are £19 per person (includes pizza and bingo). Get your tickets here. 
Where: 37 Battersea Bridge Road, London SW11 3BA
Why: Ahead of National Walking and Dog Day (22nd February), owners can bring their dogs to a 'Pawsonal' training workout session led by Chessie. The workout contains new and fun ways to vary your own exercise routine and tips for how to keep your pup mentally and physically stimulated. Participants can expect a range of moves designed to improve strength, balance and cardio for both humans and dogs from agility training to strength exercises and even a bit if doga (yoga with dogs). Chessie, who has recently become a pet parent to a cockapoo named Hugo, will bring her love of fitness and dogs together by guiding participants through the routine step-by-step. Every guest in attendance will receive a goody bag containing delicious treats from brands including Pooch & Mutt, Butternut Box and Rover.com. 
Price: FREE. Register here to secure your place on the guestlist. 
Where: Siobhan Davies Studios, 85 St George's Road, London, SE1 6ER
What: From Friday 21st February to 15th March, Art-Recyclism is hosting Mars & Beyond, an immersive and interactive experience packed with art, film screenings, music, VR, AR, workshops and performances.
Why: One of our favourite things to do in London in February 2020, Mars & Beyond will be focusing on two critical themes of the 21st Century: the catastrophic rise in global warming, deforestation, animal species extinction and plastic pollution in our oceans; and the revival of the space race. Created by visionary artist Oskar Kajewski, the show will devise a perspective through the artistic lens to inspire solutions for the current state of our planet. Taking place across 5 floors of Southbank's iconic Bargehouse, the show will explore the human race now and in the future and present imaginative alternative futures for our planet. Mars & Beyond will collaborate with more than 40 artists and contributors, including Greenpeace, Sci-Fi London and Flux to create an immersive event for audiences of all ages. 
Price: Tickets are from £5-£30 per person. Get tickets here. 
Where: Bargehouse, Oxo Tower Wharf, South Bank, London SE1 9PH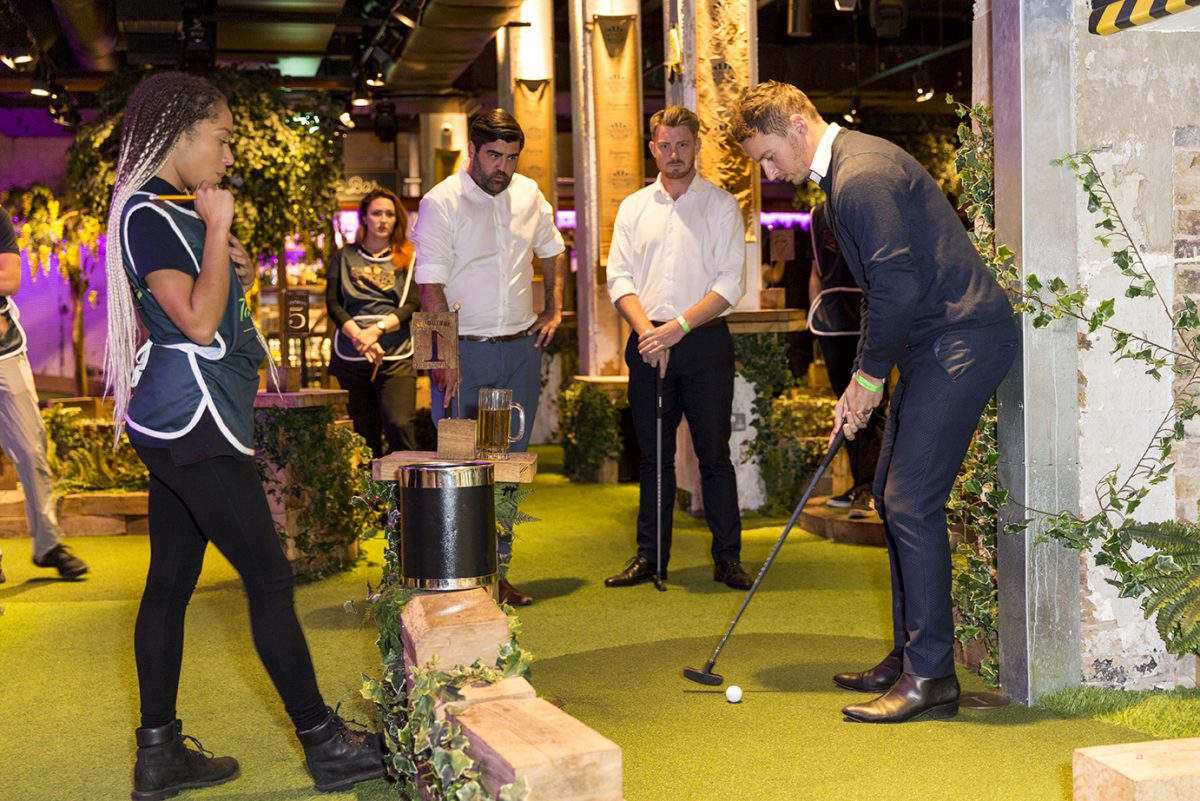 What: From 21st to 23rd February, the crazy gold club Swingers and Cointreau have teamed up to create a series of new and delicious margaritas which will be on the menu at both Swingers venues in honour of National Margarita Day. 
Why: Guests will be invited to try three unique Margaritas, guaranteed to suit a range of tastes and preferences. The cocktails on offer include a Grapefruit Margarita featuring Cointreau, El Jimador, grapefruit juice, lime juice, and agave syrup, a sweet Coconut Margarita made with Cointreau, El Jimador, Monin coconut syrup, vanilla syrup, and lemon juice and The Spicy Margarita, complete with Cointreau, El Jimador, jalapeño and cucumber syrup, and lime juice, for that kick of heat. A raucous, fun-loving London destination, Swingers is perfect for those who enjoy crazy golf, stunning cocktails, London's best street-food vendors and DJs. 
Price: The Cointreau National Margarita Day Menu is £8.00 per cocktail. 
Where: Various locations. See the website here for details.
Why: Zuaya, an exotic Latin American-inspired restaurant located just off Kensington High Street, will be celebrating one of the world's most famous street parties with a real treat for its guests. Banish the February blues and get in the party spirit with a complimentary Caipirinha, Brazil's national cocktail, made with cachaça, sugar, and lime. Then get ready for a taste of Brazil with a sharing dish of Brazilian Picanha – a delicious cut of beef which is synonymous with Brazilian food. It's one of our top things to do in London in February 2020. 
Price: The Caipirinha will be free on arrival for each guest, and the Brazilian Picanha is £23.00 per portion.
Where: 35B Kensington High St, Kensington, London W8 5EB
What: One for the diaries, a brand new wellness summit is coming to London on Saturday 29th February, curated by Miss Jones & CW PA Club. Tickets are now on sale. 
Why: One of the most exciting things to do in London in February 2020, the wellness summit will combine fitness, relaxation, beauty, workshops and discovery together under one roof. The summit will be held at East Wintergarden in Canary Wharf and guests can design their own unique schedules with as many as 14 classes, depending on the chosen package. Goody bags will also be available for tickets worth £20 and over. VIP ticket holders will receive exclusive discounts, a VIP Goody Bag worth over £120, as well as food, drink and beauty samples along with a bookable beauty treatment. There will be fitness classes from the likes of Barry's Bootcamp, Third Space, Sweat by BXR, Move Studios, The Model Method by Pilates PT, Secret Sunrise, Ten Fitness & Pilates and Maia Well co. and beauty treatments by Blow ltd, Le Salon, Essential Therapie and Blink Brow Bar. Guests can also get involved with mindfulness and health classes and creative workshops hosted by Zing Events, MYO and Brown's Florist and Pollen & Grace. 
Price: Tickets are from £10 – £60 per person and are available at a first come first serve basis. Book your tickets here and see the full schedule here. Hurry as tickets are selling fast!
Where: East Wintergarden, 43 Bank St, Canary Wharf, London, E14 5NX