Yes, we know, back to work, how miserable. On the plus side, there's lots of fantastic, fun things to do in London this week:
1. Try Something Different: Cheese and Coffee Pairing
What: We're a HUGE fan of cheese and wine. Separately, together, whatever. But what about cheese and coffee? Yes, you read that right, and no we're not drunk. Notes, a lovely, warm coffee shop specialises in mixing the two, and on top of that, they give you samples and explain what cheeses fuse best with which coffees. Even if you're not a caffeine fiend, you really can't do better than having a plate of cheese, a cuppa and sitting in a warm, relaxed atmosphere.
Where: There are a few branches of the coffee shop, each as lovely as the last. Visit here to check what each coffee shop has planned, and what crazy concoctions they're going to come up with next.
When: Whenever. Head to the branch of your choice, and the lovely folks at Notes will whip you up a cup of coffee (or four) to die for, and pair your cheese for you. There's one blend that comes suggested with honey, and trust us, it's incredible.
2. Attend a Cool Pop-Up: Gone Camping
What: What's the first thing that comes into your mind with the word 'camping'? *shudders* Yep ours too, but the lovely lot at the Art of Dining have come up with 'Gone Camping' – a pop-up restaurant with a fun twist. They combine food, theatre and fun to give you the most amazing dining experience. How better to banish the cold, winter nights than surrounded by glowing lamps, warming cocktails and five courses of gorgeous food.
Where: If you're looking for all the fun of camping, without a tent in sight, head on over to east London's Oval Space at the Pickle Factory 29-32 The Oval, Haggerston, E2 9DT.
When: Take a seat around the campfire on Wednesday 7th, Thursday 8th and Sunday 10th January from 7:30pm. Tickets are £55, including a 5-course meal and a drink. Relive the fun, experimental, charcoaled flavours of camping, and #throwback to your family holidays. Visit here to book!
3. Try Immersive Theatre: Escape Rooms
What: If we told you that, we'd have to kill you. No, seriously. If you're a fan of immersive theatre, this is the perfect event for you. If not, we seriously recommend you give it a go! 'Escape Rooms' is like a real-life Crystal Maze in which you solve hidden puzzles to – you guessed it – escape the room. It's the perfect night for you to prove that hidden belief that you could always get to the crystal dome, or just lark around with your friends. For a London night with a difference, you can't get much better than this.
Where: If this sounds like the event for you, or you just want a London night with a difference, get yourself down to 134 Tooley Street, London, SE1 2TU.
When: It's so secretive that you'll only find out by ringing up. For bookings and for more information, call 0207 403 7179. Tickets are for groups of four, so gather up four of your closest friends for a night of teamwork, or eight if you want to turn it into a competition.
What: You know that age-old advice our mums gave us about not talking to strangers? Ignore that, the 'FriendZone' is here. Forget Facebook, Twitter, Instagram etc just for one night, this event takes you back to the old-school methods of simply meeting people without the need of a screen in front of you. Speak to strangers, mingle, play some games, just let go of everything else and have some fun!
Where: If a night out without your phone attached to your hand is what you want, or need, head to Boxpark on Bethnal Green Road, Shoreditch, E1 6LA for some old-school fun.
When: Get yourself over to the FriendZone and get mingling on Thursday, January 8th. Doors open at 6pm and it's a completely free event. You never know, you could meet your new best friend, or just get really drunk with your old one and a bunch of other people…
5. Go Back in Time: Proud Cabaret City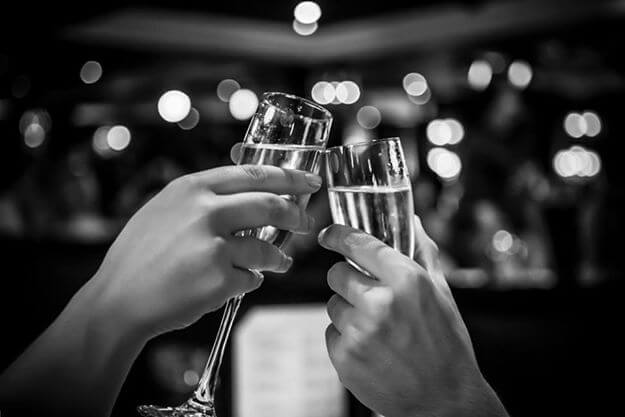 What: A fan of the Great Gatsby, or just that era? We have the perfect night for you. Picture a speakeasy filled with old-school gangsters, glamour and flapper dresses. Complete with a spring-themed menu, yummy cocktails and a host of epic performers, a night with Proud Cabaret City will transport you back to simpler times.
Where: For a night you won't forget, Proud Cabaret City is where you need to be. Flapper over to 1 Mark Lane, London, EC3R 7AH.
When: Dinner sittings are made between 6.30pm – 8pm with the show from 8.30pm till late. Tickets are £64pp and include a 3 course meal and show.