Picture this: collaborative dinners featuring a selection of the capital's culinary heavyweights to an unmissable pop-up and the ultimate snack showdown. Get your diary out – here's our 5 favourite food events this month:
What: Norma opened in Fitzrovia in September 2019, and has since become the go-to destination for contemporary, vibrant Sicilian-inspired cuisine in London. To celebrate their fourth birthday, Giovann Attard, Executive Head Chef of Norma, has collaborated with Lisa Goodwin-Allen and Jozef Rogulski, Giuseppe Federici, Danilo Cortellini and Olivia Cavalli to create four different menus that showcase the individual cooking styles of the guest chefs
The Event: Lisa Goodwin-Allenand Jozef Rogulski will start the proceedings on Tuesday 26 September. Lisa is Executive Chef of Michelin-starred Northcote in Lancashire and collaborates with The Stafford's Executive Chef, Jozef Roguski on The Game Bird and The American Bar's menu direction. The following evening, Giuseppe Federici will be leading the menu as he continues his culinary crusade to inspire people with plant-based Italian recipes.
For Thursday 28 September, Michelin-trained chef and pasta supremo Danilo Cortellini has developed a menu that encapsulates classic Italian flavours. For the Friday finale on 29th September, food writer, stylist, chef, and cookbook author Olivia Cavalli has developed a menu inspired by the seasonal change of summer turning to autumn.
Where: Norma, 8 Charlotte Street, Fitzrovia, London W1T 2LS
£65 per person. Tickets here 
What: Outcrop and leading UK-based art-collective Marshmallow Laser Feast will host a series of collaboration dinners in partnership with John Chantarasak (AngloThai) and Brad Carter (Carters of Moseley), Chantelle Nicholson (Apricity) and Skye Gyngell (Spring).
The Event: Coined the Lost Giants series, each dinner will pay homage to one of the UK's ancient trees. A project inspired by Marshmallow Laser Feast's 'Sanctuary of the Unseen Forest' – it will explore the relationship between food and the regeneration of the UK's ecosystems. Running from 10th – 17th September, tickets (£85pp) will include a talk from expert speakers such as George Lamb (Wildfarmed and Grow), followed by dinner inspired by an ancient British tree.
Where: 1 Surrey St, Temple, London WC2R 2ND
£85 per person. Tickets here 
Photo credit: Laurie Fletcher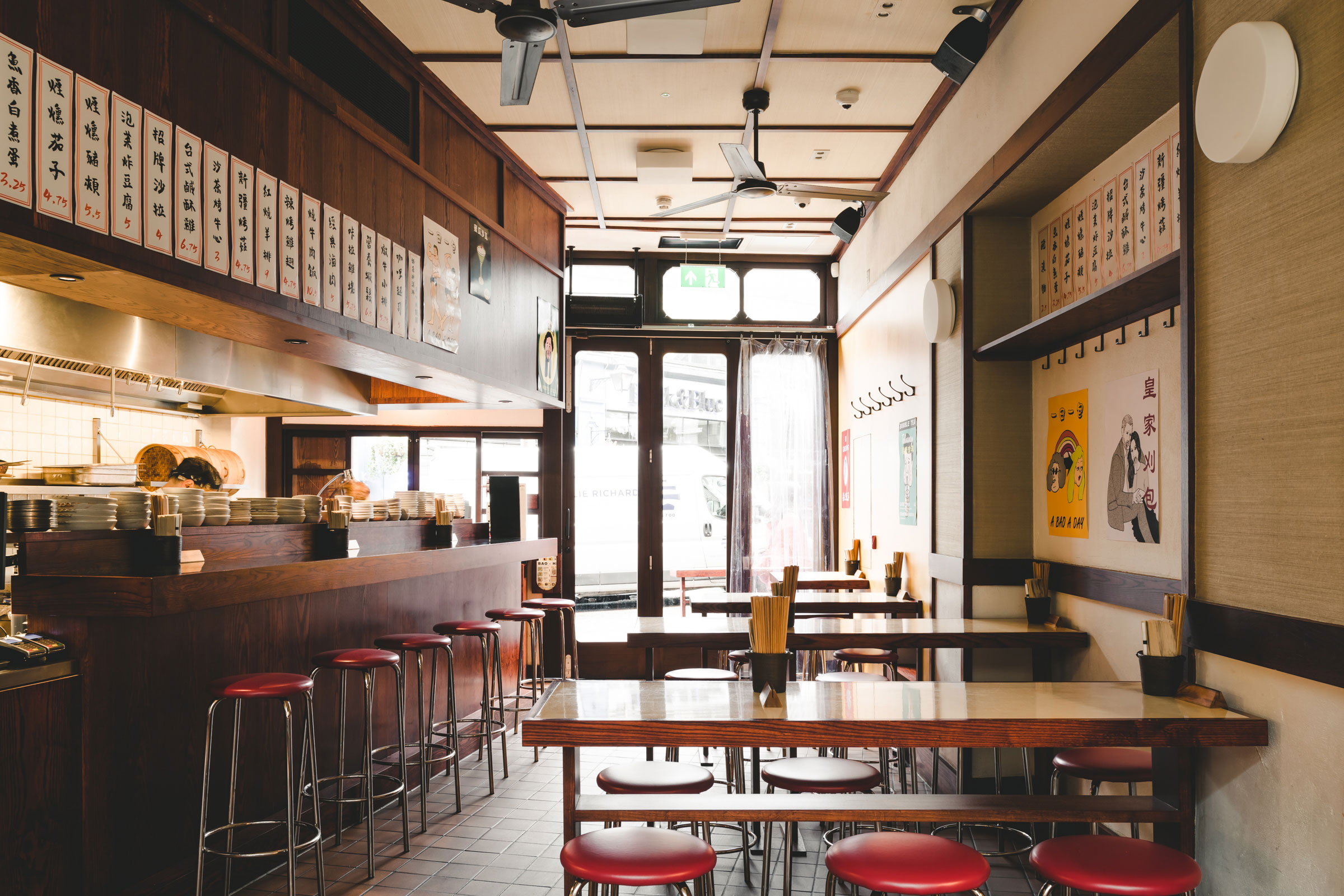 What: On 20th September, BAO Borough will host guest chef Eric Sze of New York-based Taiwanese restaurants 886 and Wenwen for a one-off Moon Festival celebration. Marking the time of year that the moon is believed to be at its brightest and fullest, the Moon Festival also coincides with the autumn harvest, and is a time for family and friends to gather together and watch the lunar spectacle.
The Event: The Moon Festival BBQ menu will kick off with a special BAO-HI cocktail created especially for the occasion, and a selection of cold appetisers. Next, a Hakka stir fry BAO features pork belly, shallots and squid ink, inspired by the northern-style cuisine of the Hakka people in Taiwan. A sharing platter of taro pork belly features chilli-braised pork belly atop a silky root vegetable purée. All night long, Eric and the BAO team will toss an array of skewers onto the grill, threaded with a choice of garlicky Taiwanese sausage, braised daikon, or flavourful beef short rib with sacha sauce, which takes its cues from the sticky barbecue sauce used in Taiwan's street food culture.
Where: BAO Borough, 13 Stoney Street, London, SE1 9AD
£45 per person including a welcome cocktail. Tickets here
4. For a Snack Off: Scully St James's x Mambow's x Roti King
What: On Sunday 17th September, Paddington's independent hotel, The Pilgrm, will bring together three of
London's hottest Malaysian chefs – Ramael Scully of Scully St James's, Mambow's Abby Lee and Roti King's Sugen Gopal – for The Snack Off, an all-day party which will celebrate Malaysian cuisine, one snack at a time.
The Event: From Scully – who is known for his creative and experimental kitchen playground – there will be Spiced glutinous rice rolls: little parcels of coconut sticky rice stuffed with his signature eggplant sambal and Urap Sayur (caramelised aromatic brown coconut topping), elegantly wrapped in banana leaf.  Mambow's Abby Lee – who has been described as a 'quiet magician of Malaysian cookery' – will be presenting a Sardine karipap: deep fried, fragrant sardine curry puff.  Finally,
Sugen – owner of the much-loved Malaysian institution that is Roti King – will be dishing up two of their classics: Goreng Berempah, Achar Timun, Sambal Belachan: spiced fried chicken marinated in Roti King's spice blend mix, served with nonya pickles and fiery sambal; and his famous Sweet roti filled with kaya (coconut jam).
Where: 25 London St, Tyburnia, London W2 1HH
Tickets cost £45 pp and include 6 snacks plus a welcome drink.Tickets can be purchased here
What: From 12th – 16th September, Piermaria Trischitta – formerly of 108, Copenhagen (RIP) – brings his acclaimed low-waste, low-intervention approach from Milan to London, championing forgotten flavours and unloved cuts to create seasonal menus of deceptively simple, ingredients-led dishes that tread the line between tradition and innovation.
The Event: Now at the helm of Røst, in the Porta Venezia neighbourhood of Milan,Piermaria's menu will feature Tomato with purslane and Ispica sesame; Beef tartare with fava bean and pecorino; and Sweetbreads with monksbeard and fennel flower, paired with organic and biodynamic wines (naturally).
Where: 19-23 Charlotte Street, Fitzrovia, London W1T 1RL
From £55. Tickets here