As someone who once purchased a 'bowl food cookbook', I have always been deeply suspicious of food that isn't warm, smothered in cheese and eaten with a spoon from the comfort of your duvet. Good food should be like a pair of slippers; adaptable to every mood, and takes you to your happy place, like an amazing Japanese omelette from Okan. But raw food is a big trend at the moment, and I'm nothing if not trendy (case in point).
So when I was invited along to a raw food masterclass with Second Nature, I gladly hopped on the bandwagon to find out what this alkaline diet is all about. Denisa, the workshop's creator, is a wonderful poster girl for the diet; a Romanian who speaks 5 languages, has lived in 3 cities and moonlights as a motivational speaker, she's surely a testament to the power of beetroot.
You may not be sure about the diet, but there's something almost magical about the session. As we learn to make the most of our nuts, seeds and pulses, Denisa talks through her life choices in her soothing Eastern European accent – telling the class of 5 how she adopted a fully raw and vegan diet 2 years ago in an attempt to alkalise her body before back surgery, and losing 30 pounds in the process. Her family can't understand weight loss unless you're ill she says – her grandmother is constantly trying to feed her goulash.
The class starts with the basics, learning to make a green smoothie with kale, banana and apples. It's not too sweet and is a far cry from your store-bought fruit smoothies that feel as if they have the nutritional worth of a Snickers. We then learn to make a raw courgette, avocado and garlic soup, with a vegan Brazil Nut 'cheese', which, almost (almost) tastes like sour cream. It's filling, and the raw garlic doesn't even taste too strong.
We ended savoury with a raw root vegetable salad, with a creamy seed dressing. This class pays serious homage to the Vitamix; jesus, you can make a lot in that humble blender.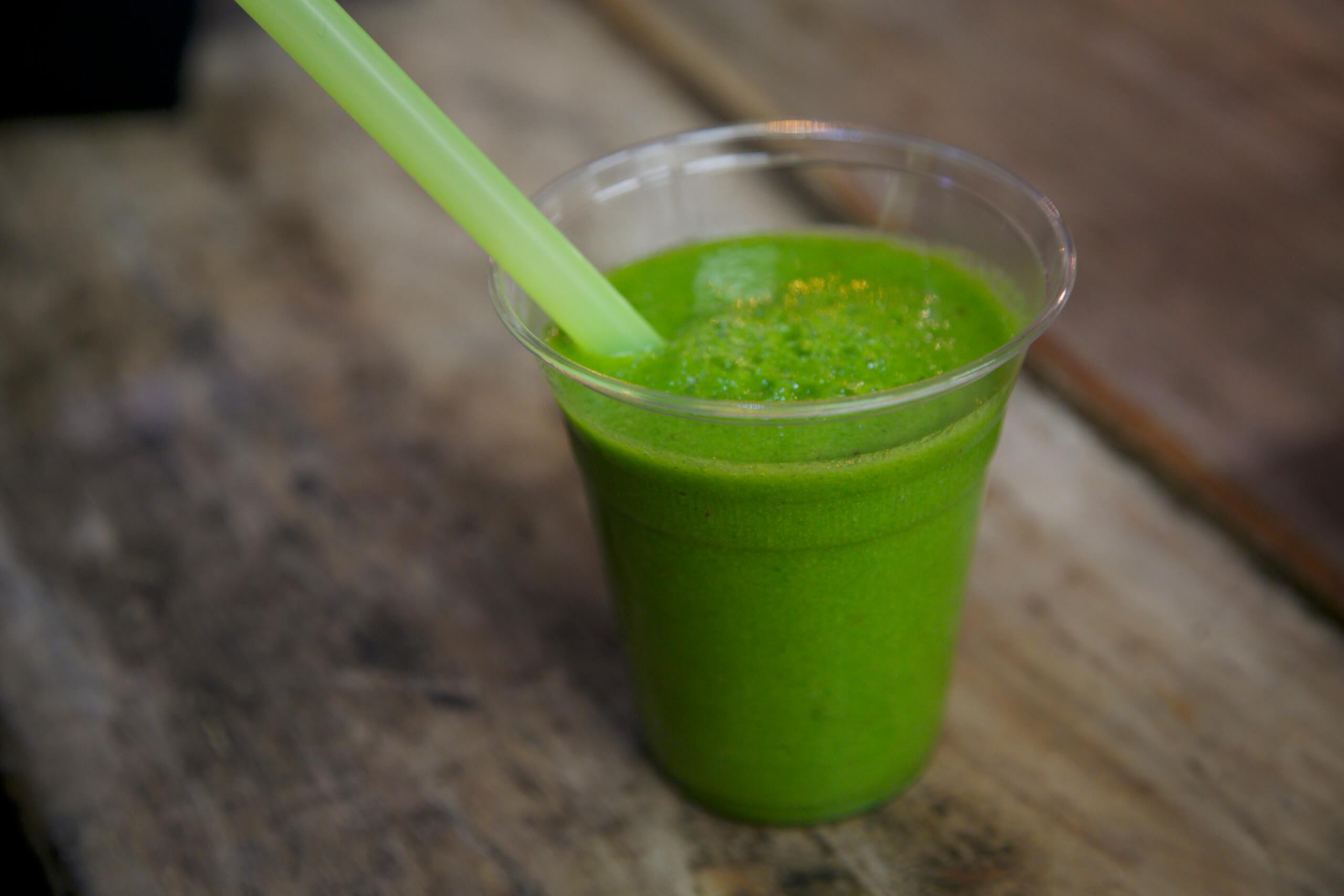 There's a quiet sense of intimacy and journey as you learn about all you can do with natural goods; throughout the class, you'll pick up little tips of information that you'd probably have to spend a lot of cash to receive in the form of an e-booklet or motivational DVD. For example, if you chew your liquids you're more likely to feel satiated and energised by them – even chewing water could improve digestion. Who knew.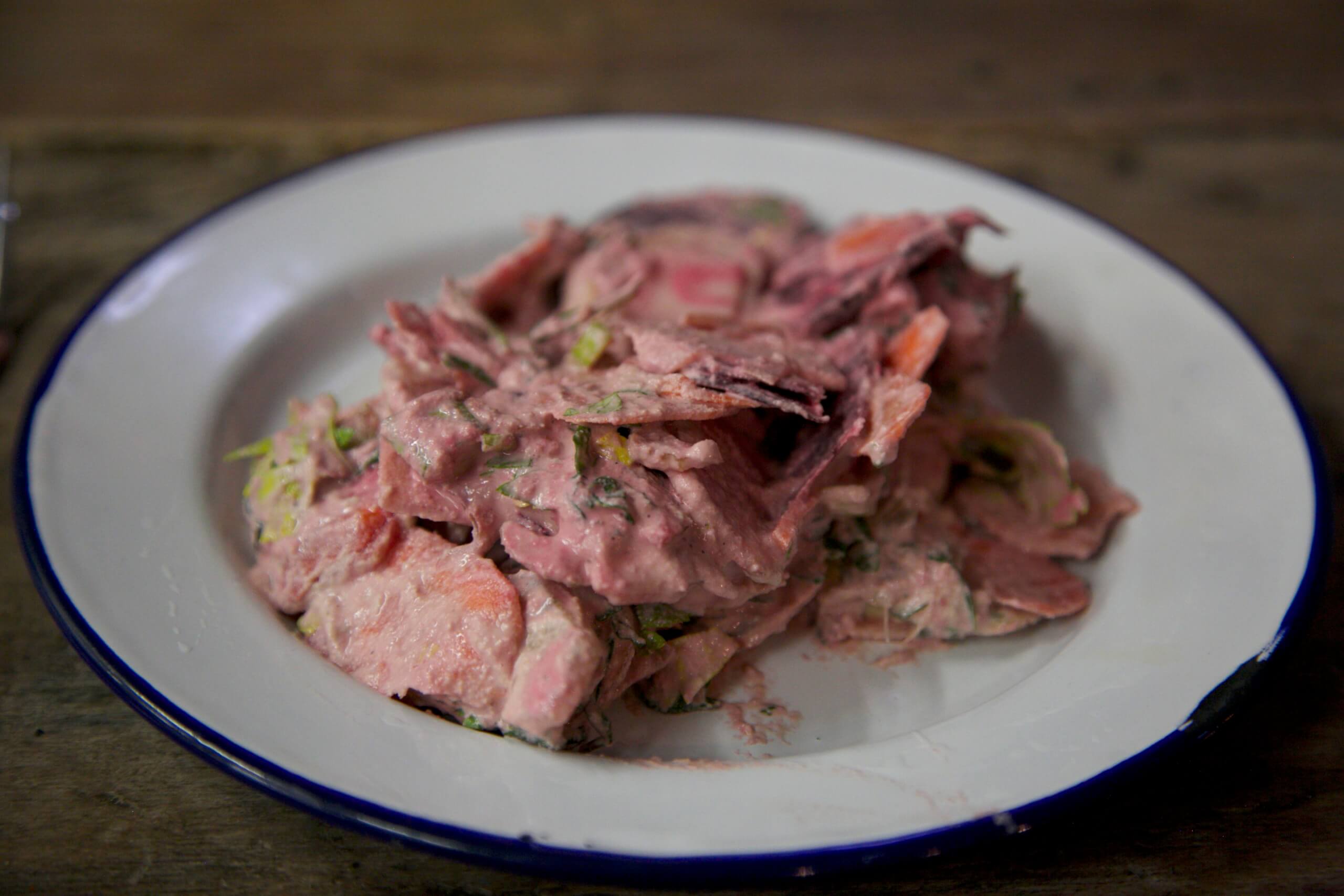 My personal highlight was watching raw almond milk be made; there's something about the process that truly does feel 'back to nature'. It made me realised how much cheaper it could be to put that little extra in to make my own healthy produce instead of pouring a small fortune into Holland and Barrett's pockets every week.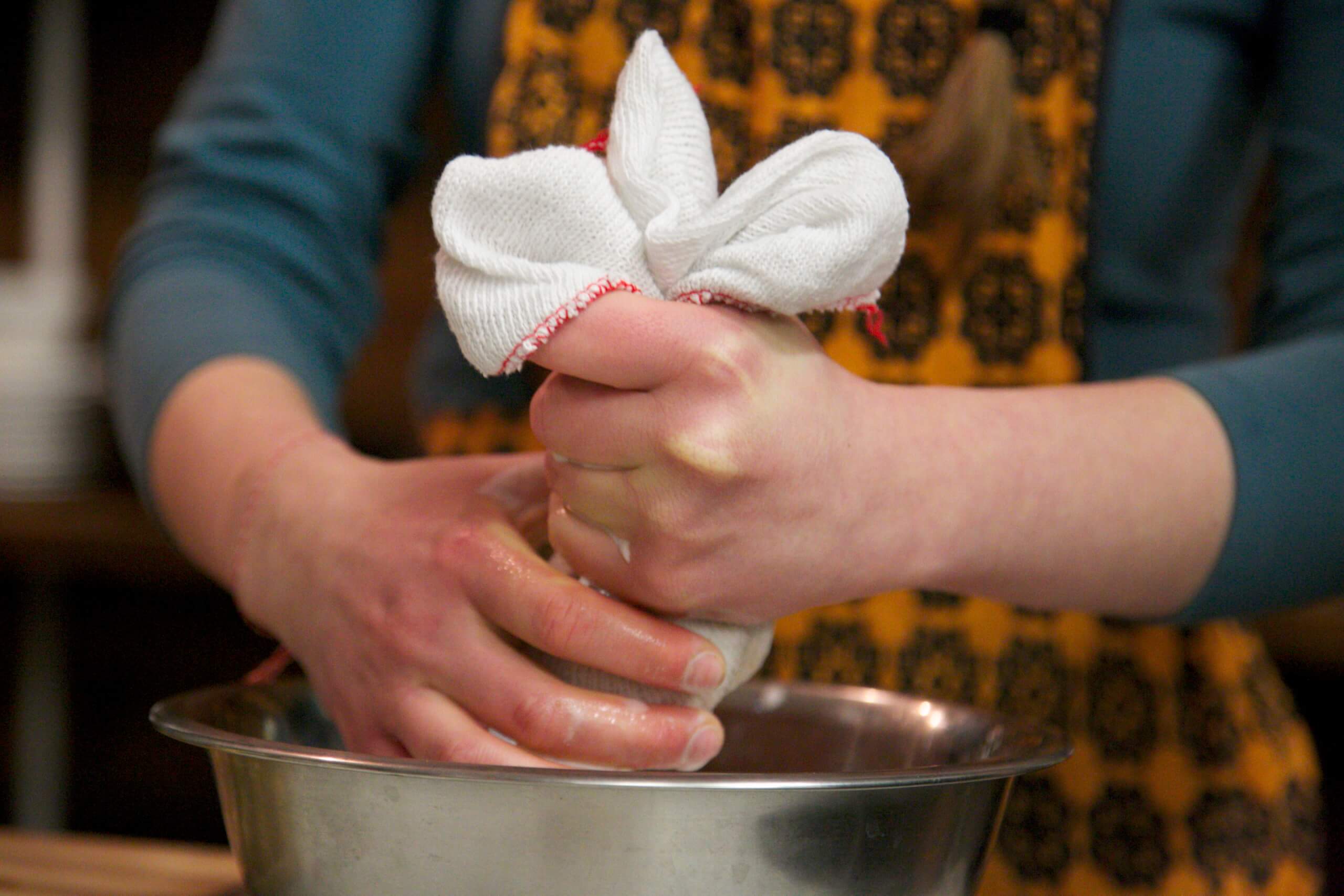 We ended the class with a chia seed pudding (I know it's good for me, but I just don't get chia) with a raw cacao and fig mousse. It was satisfying and it wasn't a bar of Dairy Milk – I was sold.
All in all, a fantastic class and an interesting experience – the intimacy of the venue, the charisma and passionate personality of its founder, the amount of delicious food you're given, the whole thing is simply worth your time. The workshop also includes a weekly meal plan from Denisa after the class, so you'll get the chance to put this new healthy lifestyle into action, too. For more inspiration: click here.
Luckily for About Time readers, you can get 15%  off the next class. It's taking place on 3rd of April 2014 – uses the promo code ABOUT_TIME15 before 30th of March at 5pm – hurry there's only 10 spaces – book here!