Living in London, it's often easy to take the diverse nature of your everyday surroundings for granted. Sometimes, you need a fresh perspective to rekindle your love for the capital. After all, there must be a reason why hundreds of thousands of people descend here year in, year out, in search of style, scenery and adventure.
The travel company Expedia recently launched a new project, Better Perspectives, showing London through the lens of eight up-and-coming young photographers. Offering a different take on some of the city's most iconic landmarks, the initiative promotes fresh talent and gives key photography tips for aspiring snappers.
Better Perspectives focuses on eight attractions, each synonymous with London and its thriving tourism industry. Think Tower Bridge, shot in varying lights and from angles which you'd have never thought were possible. Expedia provide an insight into the background of photographers, like local Lamarr Golding, who incorporates free running into his work. Not only does this, literally, elevate his photos from the rest of the crowd, but it inspires fellow Londoners to combine their passions and create something unique out of them.
These perspectives don't just stop at the riverside. Former filmmaker Jolade Olusany shares his take on St. Paul's cathedral, looking to photograph beyond architecture and capture something different. Interactive Google street maps allow users to see exactly where each photo was taken from – some from locations a significant distance from the attraction itself. Londoners and tourists alike can use the map to form their very own personal tours of the capital, shedding new light on age old sights.
Tatenda Nyamande, a young Zimbabwe-born photographer, focuses his contribution to the project on the curves and lines of the Tate Modern Art Gallery. Originally spawned through a fascination of light, his photos hone on the new Switch House building. His alternative viewpoints can act as an education for any artist looking to build on existing works.
Aspiring photographers can draw inspiration from the photos themselves, and the person behind the lens. Jolade, for instance, describes himself as a "fly-on-the-wall type of photographer", who shoots the world "without pose or interruption".
On the other hand, Lamarr looks for "lines, shapes and leverages for an amazing, high view of the city", looking beyond skyscrapers for alternative angles which show the true magic of London. Chloe Newman, however, photographs the distinctive colours of the London Eye, capturing the change amongst the pods and the surrounding skylines of the city.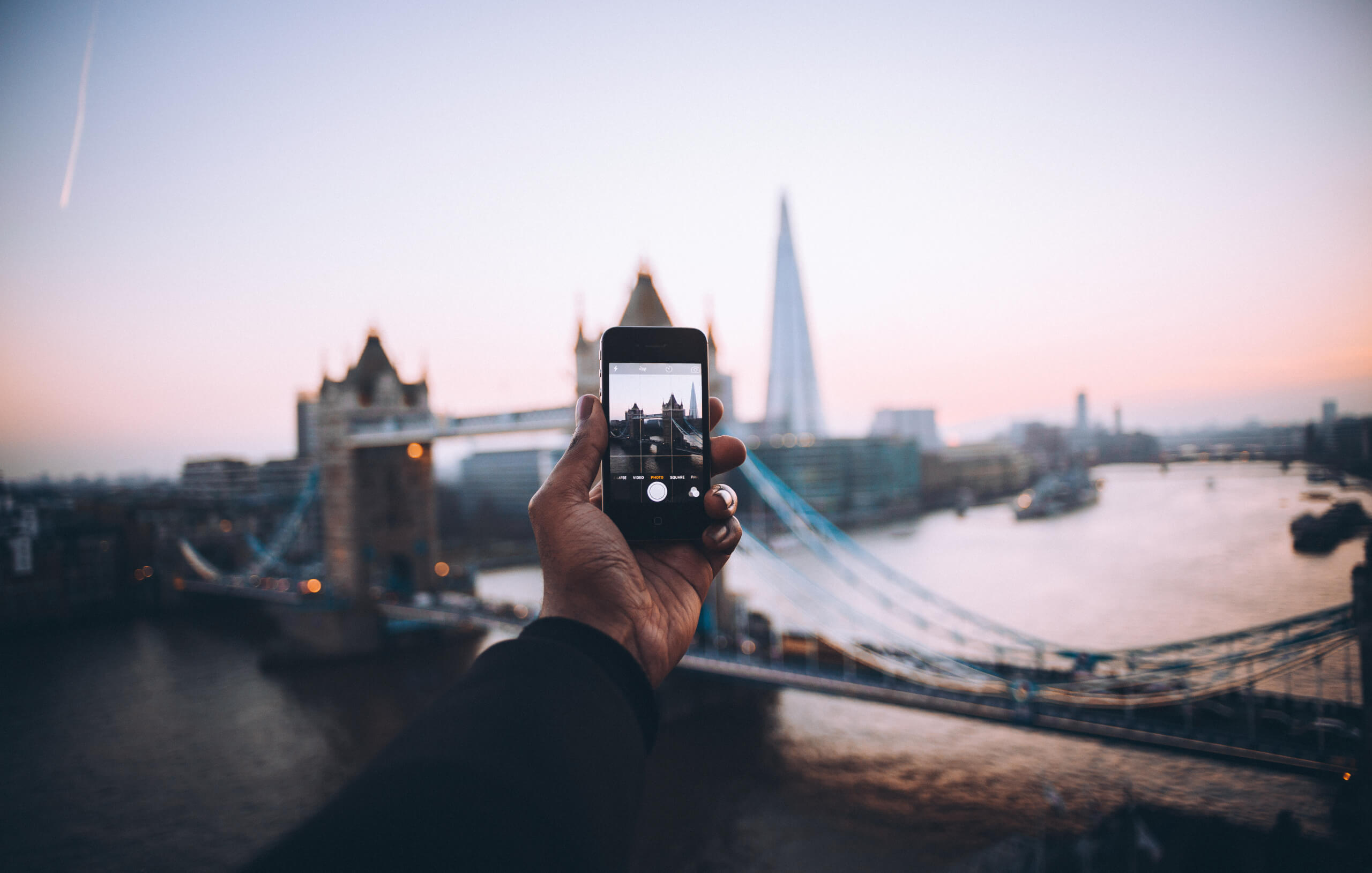 This fascination with colours has evolved throughout Chloe's work, and is visible in her shots of Shoreditch, and the graffiti of Brick Lane. Whilst many might see the aqua-sprayed colours as a scar on the cityscape, Chloe's achievements asserts it as a firm part of British, and London's, culture, giving a better perspective to the city's streets.
Behind every photographer is a driving passion which allows them to produce the work they strive so hard over. The contributors give three key tips to pass on to anyone with the drive to pick up a camera, and make the most out of their surroundings. Alongside this, they provide insight on their favourite views in London, so locals can get out there and experience a new side to the city which they know and love.
Often, the best experiences lie right on your doorstep. Expedia's Better Perspectives reintroduces you to some of London's most loved attractions, delivering a fresh take from the city's newest talents.