With Oktoberfest only around the corner, we've put together a handy guide on where you can fill your boots with German beer and Bratwurst in the capital:
The Lowdown: Kraft Dalston will be celebrating its first-ever Oktoberfest since opening their brewpub, distillery & restaurant on Kingsland High Street, Dalston back in May. The venue showcases German-style beers at their best, all brewed according to the 1516 German purity law and served straight from the tank.
Eat and Drink: For the Oktoberfest festivities, there will be a wide range of German beers being poured in 1L 'stein' mugs, or the usual pints and half pints, including Pilsners, Helles, Landbier, Hefeweizen, Hopfenweisse and a limited-edition Festbier, which was brewed specifically for the Oktoberfest celebrations. The Festbier 'Leopold' is a 6% amber lager with hints of caramel and goes down a treat. Music will be German, although don't expect the stereotypical Oompah-kitch, but rather classics from the 80's in the day moving into German Techno in the evening.
Where: Kingsland Locke, 130a Kingsland High St, London E8 2LQ
Tickets are free, grab them here.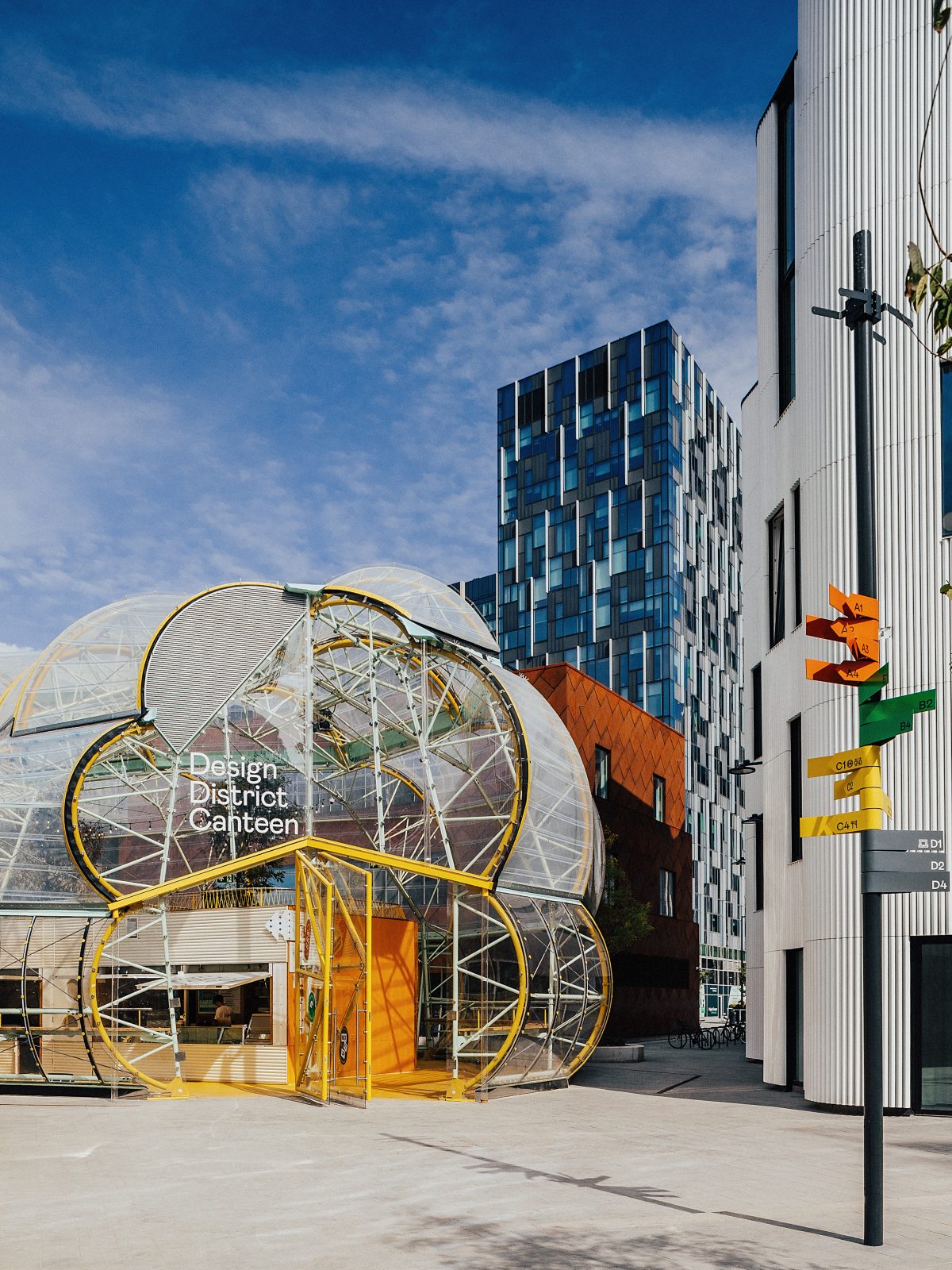 The Lowdown: If you've not heard of Design District Canteen, it's Greenwich Peninsula's newest food and drink destination. The team will be hosting their first-ever Oktoberfest, bringing German beer and street food specials to their incredible food hall for a full 10 days of October.
Eat and Drink: From 1st – 10th October, there will be German beer on tap from The Canteen Bar, with German music playing all night long over the weekends. Toasted, by The Great British Charcuterie Sandwich & Cheese Bar, who source from Independent British farmers in and around London, will be putting on a spread of German specials for the occasion. Changing up their selection of cured meats, for the 10 day Oktoberfest festivities, you'll also be able to order traditional German bratwurst with a selection of homemade condiments, curried sauces and Toasted special toppings. And make sure to look out for the Oktoberfest Raclette special too.
Where: Design District, 7 Soames Walk, Greenwich Peninsula, London SE10 0AX
Photo Credit: Taran Wilkhu
The Lowdown: Running for the whole of October, Wunderbar at Pergola Paddington is a horn-blaring, stein-sloshing Bavarian knees-up. Pergola Paddington will be transformed into a majestic beer hall, reminiscent of those on the Theresienwiese in Munich, serving up real German beers, a special collaborative brew with Camden Town Brewery, delicious Bavarian food and a hearty helping of 'Gemütlichkeit' in celebration of Oktoberfest.
Eat and Drink: Pergola Paddington will also play host to its own Bavarian food pop-up,'Wursthaus', serving classic, hearty Bavarian dishes. Menu highlights include: Knödel, poached and fried potato dumplings served with a beer butter dip; Bratwurst baguette, a grilled German bratwurst sausage, toasted baguette, caramelised onions, sauerkraut, mustard, chopped pickles and dill, and a Hot Smoked Salmon Flammkuchen to share, a 9" German mountain pizza with crème fraîche, caramelised onions, gruyère cheese and flaked hot smoked salmon.
Where: 4 Kingdom St, London W2 6PY
Tickets start from £10 and are now available to purchase online here.
The Lowdown: German Kraft at Elephant & Castle will be hosting its annual London Craft Oktoberfest party (8th/9th October), hosted in the 1,200 square meter brew garden within Mercato Metropolitano.
Eat and Drink: German Kraft will be pouring over 12 different German-style craft beers from local breweries as well as their special 6% amber Festbier, available exclusively for the occasion. All beers will be available in the traditional 1L German stein glass, alongside the usual pints and half pints, which you can enjoy alongside German sausages, pretzels and sharing platters of traditional German food. All of this will be accompanied by a live oompah band music and an authentic German Schlager playlist.
Where: 42 Newington Causeway, London SE1 6DR
Tickets are free, book here.
The Lowdown: If you don't fancy heading out for this year's Oktoberfest celebrations, HonestBrew are bringing the vibes to your home thanks to its Oktoberfest beer case.
Eat and Drink: The new and exclusive HonestBräu Oktoberfest case features eight delicious German brews from renowned independent breweries across the country. HonestBrew's expert team has pulled together the best of German pours, including beers from Ayinger, Hacker Pschorr, Weihenstephaner and more.
Where: Buy online, £31