Suns Out, Diaries Out: 7 Events to Jazz Up Your Week in LondonBy Angelica Malin
Seven days. Seven unmissable events. We've listed the best events worth your time, money and an extra coat of lippy. Time to plan, folks:
Monday 18th June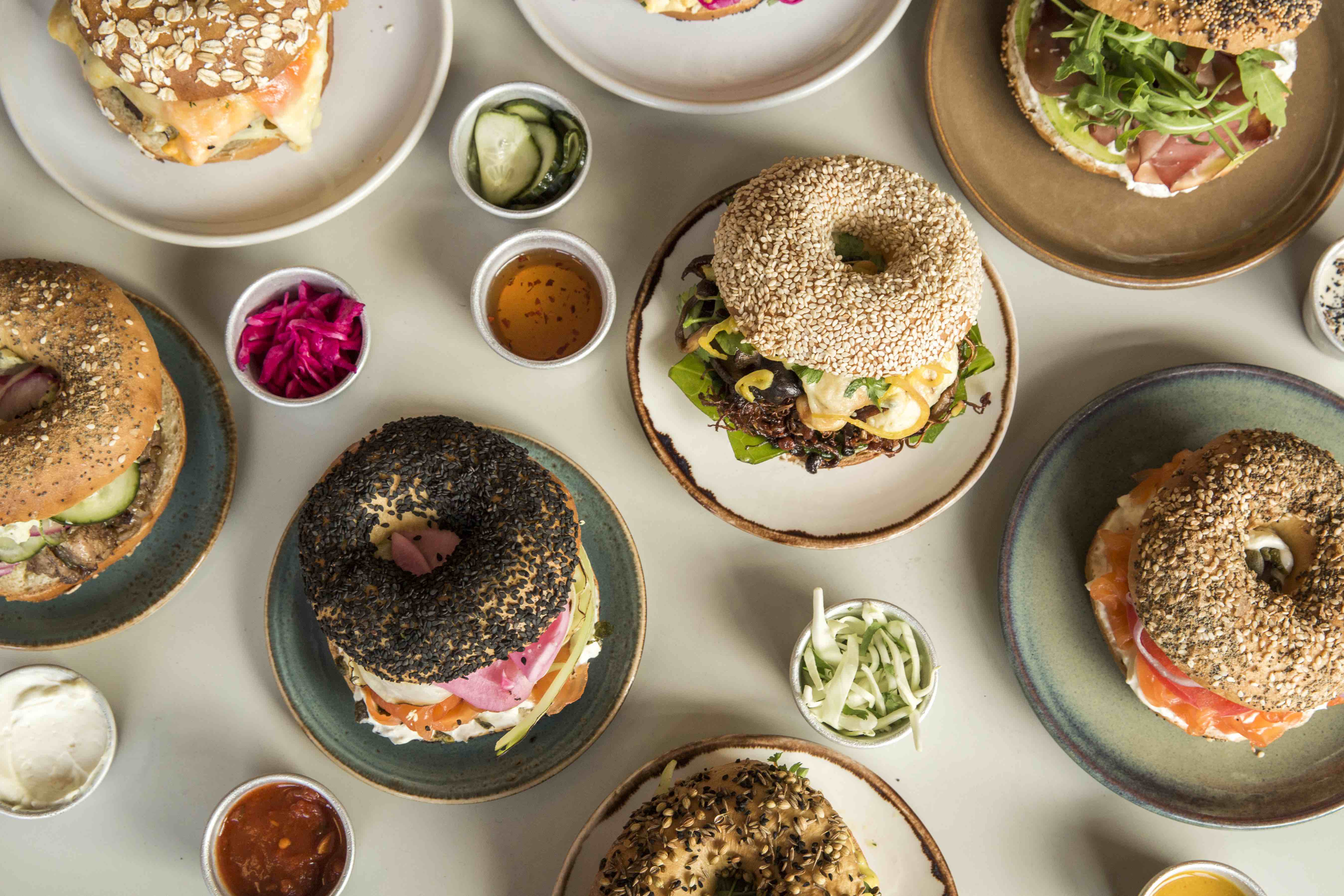 What: The Good Egg's co-founders Joel Braham and Alex Coppard are hosting a special Beer + Bagels series at their Soho digs featuring a line-up of North America's best delis, restaurants and bagel bakeries paired with craft beers from London's leading breweries. Kicking things off, Joel and Alex will welcome world renowned BBQ aficionado DJ BBQ and the BBQ Zoo crew to the decks – and there will also be loads of munch, including tahini mac n' cheese and zoo fries, followed by a North American-inspired version of their chocolate bark.
Why Go: Beer. Bagels. Beats. Need we say more?
Price: £30 per person. Buy tickets here.
Where: The Good Egg, Ground Floor, Kingly Court, Kingly Street, Soho, W1B 5PW
Tuesday 19th June
Discover the Power of the Spoken Word at The Roundhouse
What: The annual festival of fearless storytelling returns to the Roundhouse for two weeks and a half week of bold performances from established and emerging spoken word artists. On Tuesday (19th) June Jade Anouka, star of the Donmar's all-female Shakespeare trilogy and ITV series Trauma as Adrian Lester's daughter, will be joining forces with UK beatboxing champion Grace Savage for readings from her pamphlet Eggs on Toast.
Why Go: Jade's poetry is beautiful, thoughtful, honest and dazzlingly human. Don't miss.
Price: Buy tickets here.
Where: Roundhouse, Chalk Farm Road, London NW1 8EH
Photo Credit: Richard Davenport 
Wednesday 20th June
For Immersive Cabaret at The Grand 
What: The Grand in Clapham are hosting a special night on Wednesday: Welcome To The Grand. Jazz House Theatre invites everyone to step into the shadows of what was once known as classic entertainment, told through the lives of five legendary women who simultaneously submerge us into a haunting new world of voyeuristic cabaret.
Why Go: Similiar to the 1972 film Cabaret… minus Liza Minnelli.
Price: From £15. Tickets here.
Where: 21-25 St John's Hill, London SW11 1TT
Thursday 21st June
Eat a Georgian Feast by Olia Hercules 
What: London-based vodka distillers, Our/London, have invited Olia Hercules to set up shop within the East London Vodka distillery to host her own dinner party inspired by the flavours and unique aromatics of the local vodka. Expect bountiful Georgian feasts from Olia who pairs her Eastern European flavours to the spirit (check out the whole sea trout with brown shrimp butter).
Why Go: Bagging a prestigious Fortnum and Mason award for best debut cookbook 2016 and named the Observer Rising Star of 2015, Olia's cooking is supersonic.
Price: From £50. Buy tickets here.
Where: Arch 435 and 436, Spurstowe Road, London E8 1LS
Friday 22nd June
What: Cointreau and South Place Hotel have collaborated to bring a slice of Acapulco and its vibrant atmosphere to the hotel's Secret Garden. The partnership pays homage to the iconic cocktail and its origins by introducing delicious, innovative, Margarita inspired cocktails, as well as the original. The menu includes, a lavender Margarita, a fruity twist and a citrus chai Margarita which are all perfectly suited to alfresco drinking in the sunshine. And, with a retractable roof in case of changeable British weather and indoor heaters to hand, the uniquely inviting space maintains a tropical climate even when it's pouring outside.
Why Go: There's a phone at the bar, so you can ring up and order a Margarita any time of day. Winner.
Price: Cocktails from £10
Where: 3 South Pl, London EC2M 2AF
Saturday 23rd June
What: Rök are setting up to celebrate the Scandinavian tradition of Swedish mid-summer with a breezy seafood feast (and plenty of Aquavit to accompany). Starting from 6pm on Saturday 23rd June, the team will be pulling out all the stops as they celebrate this great Swedish tradition at their Shoreditch restaurant on Curtain Road.  Executive chef Matt Young and head chef Faust have spent the last few weeks developing a seafood-focused feasting-style menu.
Why Go: Oysters. Loads of 'em.
Price: Tickets are £40 per person for the feasting menu which includes a welcome drink. To book – email: bookings@roklondon.com or call the restaurant on 020 7377 2152
Where: 26 Curtain Rd, Shoreditch, London EC2A 3NY
Sunday 24th June
Relive the Garage Glory Days at The POW 
What: The POW Brixton are hosting a brand new Sunday celebration, championing music genres that The POW hold dear. Throughout every Sunday in June, expect to be taken back to London's original garage scene. Performing on 24th June will be UKG pioneers Star One & Sticky, bringing new and old UKG sounds with a slice of Bashment and UK Funky.
Why Go: Guaranteed cheap plonk, rooftop vibes and killer tunes.
Price: Tickets here 
Where: 467- 469 Brixton Rd, Brixton, London SW9 8HH