There's some fantastic London events this week – from Christmas celebrations to art adventures, here's the London events you simply can't miss:
1. For Festive Fun: Christmas on Duke Street
What: Christmas on Duke Street is a fabulous event celebrating the festive season with the new retailers on the street on Thursday 3rd December. It's a special late night Christmas shopping evening with delicious festive treats provided by The Beaumont's Colony Grill. Patrick Grant, Creative Director of E.Tautz, will switch on the Christmas lights – marking the first ever Christmas light switch on for the street. There will also be a 12-piece choir singing classic carols and a vintage car photo booth to capture the evening's memories.
Why: Duke Street is one of the most exciting new fashion destinations in central London and has established itself as an emerging menswear hub in Mayfair. In the last 18 months, the street has welcomed a host of brilliant new retailers including E.Tautz, Private White V.C and The Duke Street Emporium. In addition, the Mayfair Christmas market will take place on 2nd December (11am – 3pm); the fortnightly market will be transformed into a Christmas masterpiece with international gourmet feasts and traditional crafts for the ideal Christmas gift.
Details: Thursday 3rd December –  6pm-8.30pm, and Mayfair Market 2nd December – 11-3pm
Price: Free
Where: Brown Hart Gardens (off Duke Street), Mayfair, W1K 6TD
2. For a Tipple: The Nyetimber
What: Visit Covent Garden Piazza on 4th -6th December, Fri 11.30- 22.00, Sat 11-00- 22.00, Sun 11.00 – 21.00 and taste some of England's finest sparkling wine on 'The Nyetimber' – a beautifully reimagined 1968 Routemaster bus.
Why: What could be better than enjoying a glass of Nyetimber and a Lily Vanilli mince pie surrounded by the sparkling lights of the Piazza? You can also treat yourself to one of Nyetimber's intimate tastings hosted by a Brand Ambassador on the upper deck of The Nyetimber, and you can purchase bottles of Nyetimber for your friends and family on board.
Details: Tastings are at 18:30 Fri through Sun at Covent Garden Piazza on 4th-6th Decemberbetween Fri 11.30- 22.00, Sat 11-00- 22.00, Sun 11.00 – 21.00
Price: Tastings cost £20 per person and include a glass of Classic Cuvee 2010, Rosé NV, Blanc de Blancs 2007 and Demi-Sec NV. Book your place here.
Where: Covent Garden Piazza
3. For Shoppers: Seven Dials Christmas Party
What: London's leading shopping destinations Seven Dials and St Martin's Courtyard are hosting their exclusive shopping event on Thursday 3rd December. For one night only between 5-9pm, over 100-fashion stores, beauty brands, hotels, bars and restaurants will offer a 20% discount.
Why: The area will be traffic free, providing shoppers with a unique opportunity to wander the cobbled streets that will be lit with distinctive new Christmas installations and filled with street food, live music, a DJ, free Aperol Spritz, Baileys and winter PIMMS as well as the chance to create your own festive wreath.
Details: Thursday 3rd December, 5-9pm. Register for your free ticket at the new Seven Dials website and be in with the chance to win an ultimate shopping spree worth £1,000 in Seven Dials! To see the full list of participating stores and activities visit SevenDials.co.uk and StMartinsCourtyard.co.uk.
Price: Free
Where: Seven Dials and St Martin's Courtyard
4. For Fitness Lovers: Christmas Hit at Transition Zone
What: Transition Zone, Fulham's trendiest gym, is hosting an unmissable morning filled with fitness, food, mulled wine, goodie bags and exclusive shopping opportunities and discounts from Fulham favourites including Little H, Wick & Tallow, Otiumberg and Sweaty Betty. Think: brunch, a workout and a chance to do some early Christmas shopping.
Why: It's a steal! With a class, brunch, goodie bag and browsing time for just £25 we can't think of a better way to get your Christmas shopping done – in health and style!
Details: 9am-12.30pm
Price: £25 for a class and brunch, £15 for just the class – tickets are available for purchase on Transition Zone's website.
Where: 17 Heathman's Rd, London SW6 4TJ
5. For Food & Music: Disappearing Dining Club
What: Disappearing Dining Club is a fantastic event that's happening as part of the Spitalfields Music Winter Festival on Saturday 5th December. There will be two performers so it will be like a concert and pop-up dining experience in one! Think: welcome canapés, drinks overlooking an exclusive performance by duo Mara Carlyle and Liam Byrne, followed by a candle lit dinner on long supper club style sharing tables in the galleries of the stunning Shoreditch Church.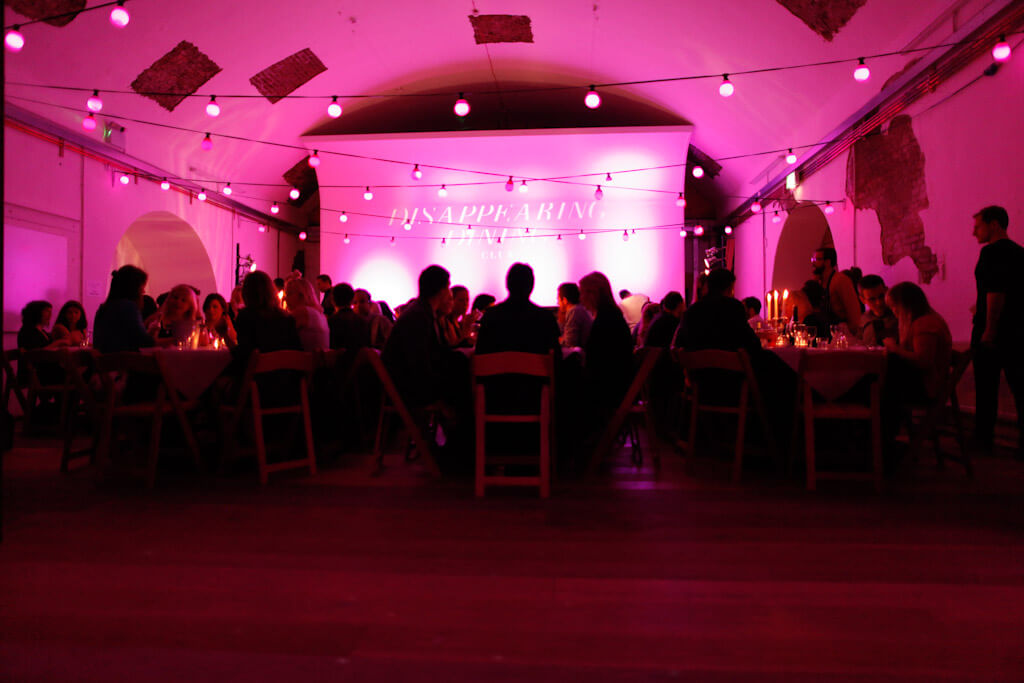 Why: Designed by George Dance the Elder, a pupil of Christopher Wren, St Leonard's Church is Shoreditch's oldest building. Part of Spitalfields Music's Winter Festival, DDC will be working with the church's architecture and acoustics to create a beautifully atmospheric dinner and concert and a truly unique evening. This is going to be a really really special one.
Details: Saturday 5th December – 6pm doors for 6.30pm concert. They will be donating £1 from every ticket to Teenage Cancer Trust.
Price: £75 per person – ticket includes welcome cocktail and canapés, drinks reception, concert and a three course dinner.
Where: St Leonard's Church Shoreditch, London, E1 6JN
6. For Art Lovers: Late Agitate at The William Morris Gallery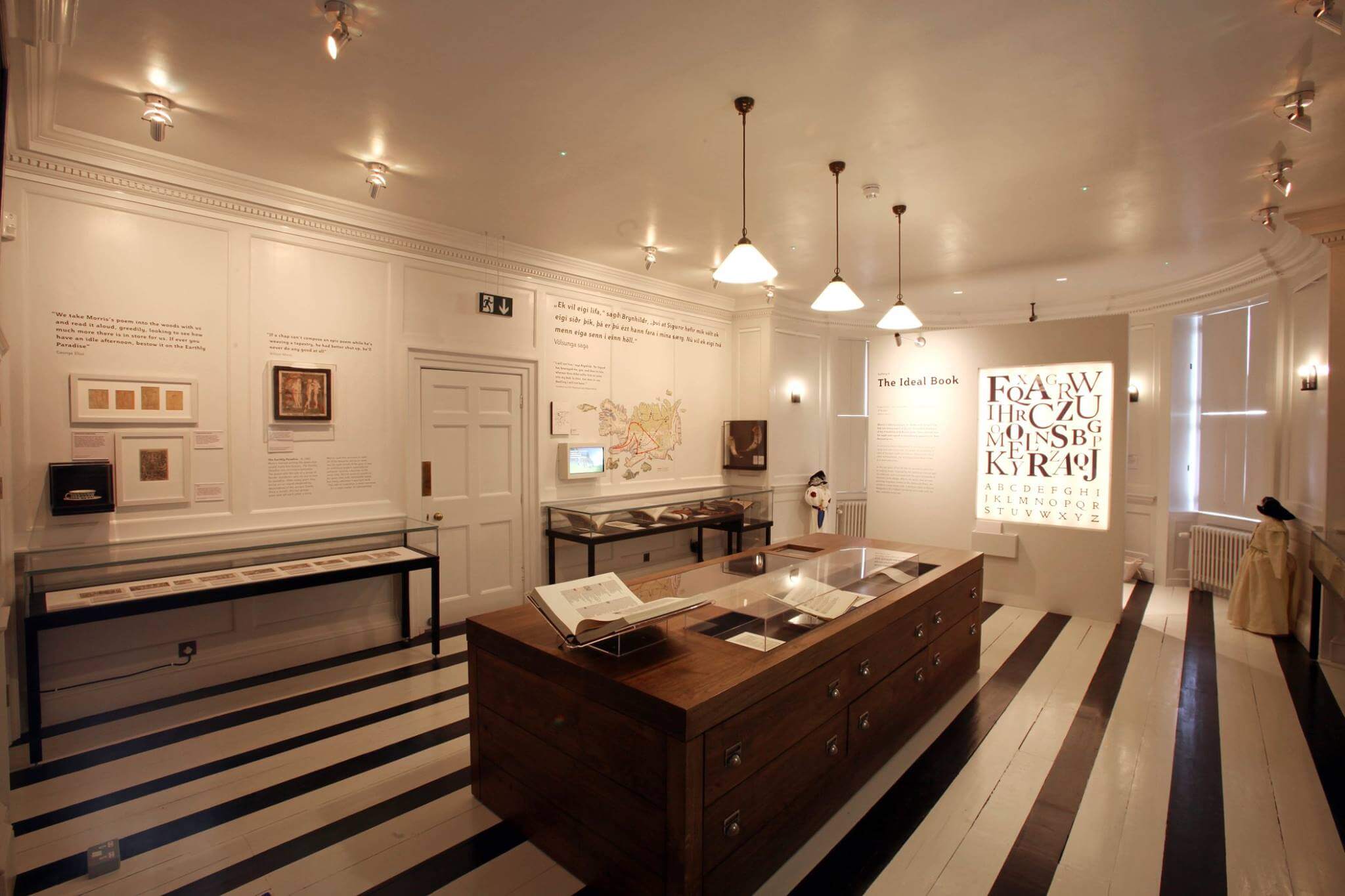 What: For art fans, the William Morris Gallery will be holding one of their brilliant Late events next Thursday. he art of artist Bob and Roberta Smith RA, currently showing at the gallery, is the inspiration for the evening's line-up, which will celebrate agitprop and artist activism with a subversive mix of performance, poetry, music, film and craft.
Why: The event is completely free! There's lots of fun taking place on the night; the Craftivist Collective will be running hands-on 'Stichable Change-Makers' craft activities, performance poet Luke Wright and author and folklorist David Southwell will tell stories about Epping Forest, and electronic duo PoP Campaign will play a politically charged DJ set. Vine Collective will be serving natural wines and offering expert advice on the wines.
Details: Thursday 3rd December – 18.30 – 22.30
Price: Free
Where: William Morris Gallery, Lloyd Park, Forest Road, London E17 4PP
7. For Bourbon Lovers: Bourbon & Bluegrass with Jim Beam
What: A night dedicated to bourbon and its history. Seven generations, more than 200 years, countless challenges and one goal: to make the best bourbon in the world. This is the story of Jim Beam. Explore how one family has been creating, living and breathing one of the world's greatest legacies. Join Jim Beam at the Blues Kitchen for an evening of Bourbon and Bluegrass with none other than Frederick Booker Noe III, Jim Beam's great-grandson. Hear Fred's stories, learn about the greatest Bourbon dynasty in the world and share a drink with Fred, current Master Distiller of Jim Beam.
Why: Included in the price of the ticket is a Jim Beam cocktail, three Jim Beam tastings, as well as Southern-style light bites that you can enjoy to the sounds of Kentucky all night, brought to you by bluegrass band The Thumping Tommy's.
Details: Thursday 3rd December – 7pm
Price: £15 + booking fee
Where: The Blues Kitchen Brixton, 40 Acre Lane London SW2 5SP GB
8. For Photography Lovers: Leica Exhibition
What: Leica Camera and Magnum Photos have unveiled an exciting new body of work by Magnum photographer, Olivia Arthur, in collaboration with Philipp Ebeling, entitled 'Sound of Harris'. The project was commissioned by Leica and shot on the Leica M (Typ 240), and will be exhibited at the Leica Studio in Mayfair in December 2015.
Why: Sound of Harris, which is named after the stretch of sea that runs directly below the Isle of Harris in Scotland, is a photographic journey into the Outer Hebrides, guided by centuries-old stories of the land and tales of the sea. The remote islands – and the harsh conditions in which people work to make a living – have inspired stories and a tradition of storytelling that is as rich as the islands are barren. The work is totally beautiful and you need to go see it.
Details: The Sound of Harris exhibition will be open for public viewing from 2-10 December 2015 – Monday to Saturday, 11am – 4pm
Price: Free
Where: Leica Studio, 27 Bruton Place, London W1J 6NQ