Podcast fans, you're in luck! We're back and bigger than ever with Season 2 of The AT, the lifestyle podcast brought to you by About Time Magazine. Introducing: Season 2, Episode 1 of The AT Podcast.
In partnership with our brand new sponsors Meal Pal, everyone's favourite lunch time heroes, we'll be serving up a weekly dose of lifestyle, food and fitness news in the capital – subscribe to the show on Acast here and on iTunes here. You can listen to the 1st episode of the new season here:
For those that don't know, The AT, brought to you by About Time Magazine, discovers everything it's about time you tried in London and beyond. ​The weekly news and lifestyle podcast explores different themes every week, from unusual things to do in London to cocktail culture, finding the best of the city – we spend our time, so you don't have to waste yours.
This week, we're discovering the biggest trends for 2018 in London; from organic restaurants to fitness brunches, with special guests Livia's Kitchen and Free Soul. Here's links to everything discussed in this week's show:
New Restaurant Openings in London:
Roganic – r

estaurateurs

Simon

and

Penny Rogan

have opened the highly anticipated Roganic on Blandford Street, London. 

The Ivy Café, Blackheath. The Ivy Collection is opening its new site in London, The Ivy Café, Blackheath on Wednesday 31st January. 
Rudie's – our favourite Caribbean restaurant in London, Rudie's will be officially opening its brand-new premise at Boxpark Shoreditch on 15th January.
Bistro Mirey. Following a series of successful pop-up supper clubs, Chefs Gerald Mirey and Ko Ito have opened their first permanent bricks and mortar restaurant, Bistro Mirey in Fulham. 
Sorella – Robin Gill's acclaimed Clapham modern bistro The Manor is going to be totally reinvented for 2018 as Sorella, an Italian outfit inspired by Robin's time on the Amalfi coast. 
NYC's Red Farm are opening their first international followup joint, in London. And they're bringing their Pacman dumplings.
Daddy Bao –  helping to feed London's obsession with bao one bun at a time, the hotly anticipated Daddy Bao, brought to you from the team behind popular Taiwanese joint Mr Bao, will open for soft launch in Tooting, February 2018.  
New Restaurant Menus in London: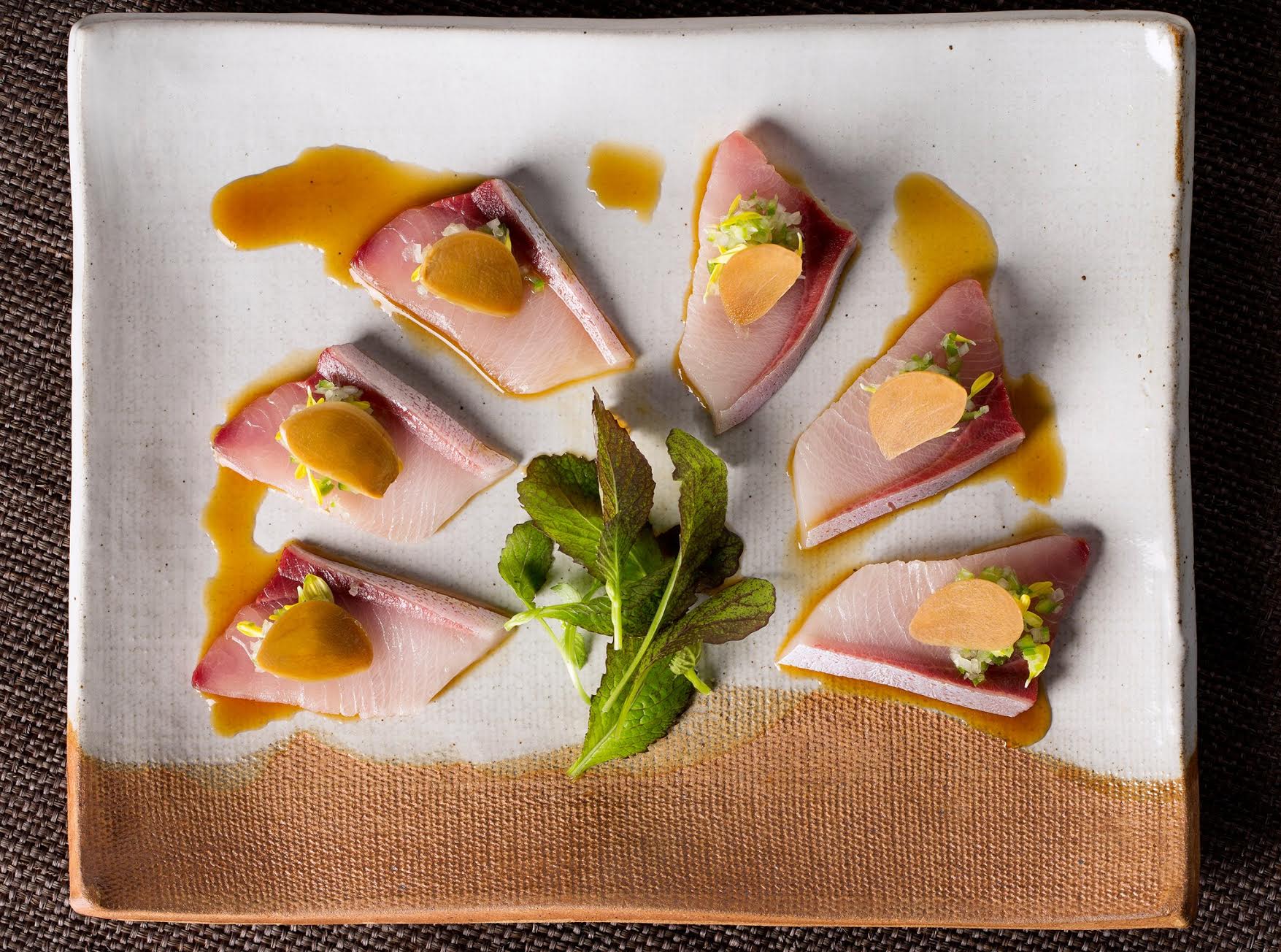 Zuma, Knightsbridge

. Zuma has launched a light and healthy, completely meat-free menu: 

Shogatsu

Tasting Menu

. The

Shogatsu

Tasting Menu

will see an assortment of fish and vegetable dishes containing elements such as the extremely rich in minerals and nutrients lotus root, and high in Omega-3 sushi grade salmon. The

Sake no tataki, 

seared salmon with lime, shiso and soy and the

Zucchini no kushiyaki, 

a light dish of grilled courgette with tarragon miso sauce, are dishes that are both light and nutritious.

The Gore London and The Pelham London

 has launched a great family dining experience in celebration of The Victoria & Albert Museum's latest exhibition:

Winnie The Pooh – Exploring a Classic.

This playful afternoon tea features treats inspired by our favourite foodie bear such as Hunny Pops. honey parfait, white chocolate and caramel glace lollipops, Eeyore's sweet treat, chocolate mousse, crumble and fresh orange compote and Tiggeron, passion fruit striped macaron.
Special Guests of the Week
This week, our special guests on the show are Livia's Kitchen, who makes the best sweet treats around and Free Soul, a brand new supplement company for women. You can follow Livia's Kitchen on Instagram here and Free Soul here.
Restaurant Review of the Week
This week, Alicia checked out the new vegan menu at Coya Mayfair and Angelica reviewed a brand new sushi opening on Charlotte Street, Kazu (spoiler alert: she really loved it). You can book Coya here and Kazu here.
Subscribe to Season 2 of The AT on Acast here and on iTunes here. This season of The AT is kindly sponsored by our very own lunch-time heroes MealPal.  MealPal helps you get a tasty lunch from the best restaurants in your city. Simply choose a meal plan that suits you, whether that's a 12-meal lunch plan for £4.79 a meal, or a 20-meal lunch plan for £4.39 a meal. Download the MealPal app today or check out the MealPal website to mix up your lunchtime.