Looking for the best Father's Day ideas in London 2017? From spin classes to afternoon tea, Japanese feasts and whisky pop-ups, discover our pick of the best experiences for Father's Day in London 2017. We say: do something different this year. Here's how to do Father's Day in London in style:
Father's Day in London 2017: Foodie Experiences
For the Best of London: Night Market
The Lowdown: At the heart of Evening Standard's London Food Month, is the first ever Night Market in Kensington Gardens. Night Market is a bustling outdoor food market celebrating summer in London, which features 50 of the most diverse and exciting food stalls from London's favourite chefs, restaurants and street food stars in an iconic location. For eleven days only, expect fantastic drinking and food experiences your Dad will love.
What to Expect: At the World Class Bar, London's best bartenders will be serving their award-winning creations with luxury spirits including Tanqueray No. TEN, Talisker Whisky and Don Julio Tequila cocktails for the ultimate Word Class drinking experience. Grab your Dad and get involved in some serious cocktail drinking this June.
Price: £15 
When: 7th–15th June, from 5pm
Where: Kensington Gardens
For a Whisky Pop-Up: Dram & Smoke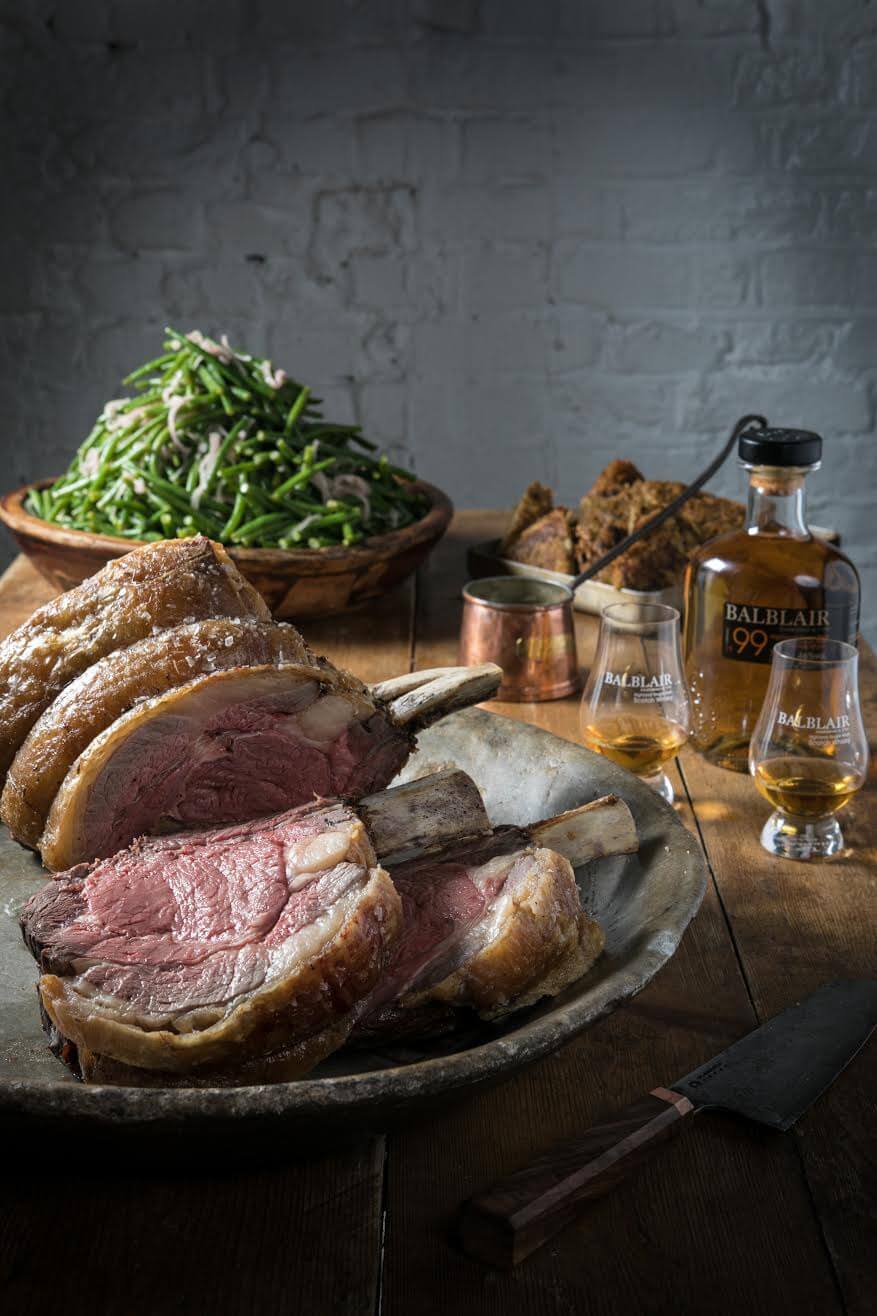 The Lowdown: Balblair Scotch Whisky, from the oldest working distillery in the Highlands, has partnered with Scottish culinary creatives Dram & Smoke, to bring to you the ultimate pop-up restaurant experience. Taking place over Father's Day Weekend, 16th-18th June – you will be transported to the idyllic coast of the Dornoch Firth and invited to indulge your senses with a seasonal four-course feast that is bound to knock your socks off. 
What to Expect: Every course will be paired perfectly to each delicious Balblair expression – expect dishes such as charcoal venison bun with bramble, ham and langoustine, pea ravioli and dulse seaweed shellfish broth. There's also Nitro 99 Balblair ice cream, accompanied with toffee Granny Smith for dessert! Tickets include a four-course meal, three Balblair drams and a Balblair cocktail on arrival.
Price: From £45
When: Friday 16th June and Saturday 17th June from 7pm and Sunday 18th June from 3pm
Where: 584 Kingsland Road, Dalston, E8 4AH
For Sushi-Making: SUSHISAMBA International Sushi Day
The Lowdown: Celebrate International Sushi Day and Father's day in style by mastering the art of nigiri-making at SUSHISAMBA. A unique restaurant which offers a blend of Japanese, Brazilian and Peruvian culture and cuisine, SUSHISAMBA is a great place to celebrate this Father's Day in London. Translated from Japanese, nigiri sushi is thin slices of raw fish pressed by hand into a pad of rice and served with nori.
What to Expect: One of the best ways to celebrate Father's Day in London 2017, SUSHISAMBA will be offering guests the unique, hands-on experience that showcases the traditional Japanese dish, nigiri sushi. These unique sushi recipes will feature rice, a selection of seafood, vegetables, fruit, garnishes and sauces. With the expert guidance of the SUSHISAMBA team, guests will learn how to create nigiri from the comfort of their table.
When: Sunday 18th June
Where: SUSHISAMBA, 110 Bishopsgate, London, EC2N 4AY
Price: £19 per person
To Book: Call 020 3640 7330
The Lowdown: Treat your Dad this Father's Day to COYA's classic Sunday Brunch where fathers will receive a complimentary beer on arrival. Take your Dad to a brunch unlike any other with classic Latin music, an array of fresh Peruvian dishes and an option of bottomless Champagne, Pisco Mary or their latest creation, the Pisco Sour.
Expect: What's more, to celebrate National Ceviche Day on the 28th June, COYA has created a special offer to celebrate the dish so intrinsic to its native Peruvian heritage: ceviche. Come to COYA and enjoy a flight of its signature ceviches for £15 – the menu, created by Executive Head Chef Sanjay Dwivedi, welcomes guests to experience the best of Peruvian cuisine using modern European cooking techniques. Expect delights such as Corvina Trufa, Corvina ceviche with truffle and Seabream Criollo, sea bream ceviche with amarillo chilli. Delicious stuff.
Price: £15 per flight of ceviche
Where: COYA Mayfair, 118 Piccadilly, W1J 7NW
To Book: For reservations call 0207 042 7118
Father's Day in London 2017: Special Deals
For Lunch Up High: Hutong in The Shard
The Lowdown: Take advantage of a 4-course lunch at Hutong in The Shard for £35 per person this Father's Day in London. Hutong brings ground-breaking Chinese cuisine to one of London's most famous buildings: The Shard. The restaurant is located on the 33rd floor, so you can expect panoramic views of the city from the sultry dining room. Inspired by its famous namesake restaurant in Hong Kong, the Hutong menu features favourite northern Chinese recipes served with contemporary flair.
What to Expect: Enjoy acclaimed signature dishes at this Shard restaurant, like crispy lamb ribs with pancakes, sizzling prawns with jasmine tea leaves, or mango cheesecake with sesame dumplings. The restaurant also offers a delicately crafted selection of dim sum. Head to the glossy Shanghai Bar at The Shard for unrivalled views of the London skyline, and enjoy oriental-style cocktail mixes inspired by traditional Chinese medicine.
Price: £35 per person
Where: Hutong, Level 33 The Shard, 31 St. Thomas Street, London SE1 9RY
For Indian Lunch: Cinnamon Bazaar
The Lowdown: Bag yourself 5 sharing courses, naan breads and a drink for just £18.50 per person at Cinnamon Bazaar, in Covent Garden. From the team behind the popular Cinnamon Club in Westminster, Cinnamon Bazaar in Covent Garden offers modern Indian cooking that mixes real Indian heritage with urban London.
What to Expect: One of our favourite to celebrate Father's Day in London 2017, expect small plates like Indo-Chinese chicken wings with burnt chilli dip, Tandoori Kentish lamb fillet with mint chilli korma and Malabar boatman's haddock curry with kokum and green mango chutney. There's also a great offer of street food-style savoury bites, including vegetable samosa with tangy tamarind chutney, and lentil dumplings with spiced yoghurt and toasted cumin. Pair this with a bar offering an array of innovative signature cocktails, wines and spirits, and stunning interior, with patterned tiles and illuminated hanging lanterns.
Price: £18.50 per person
Where: Cinnamon Bazaar, 28 Maiden Lane, London, WC2E 7JS
For a Special Dinner: Palm Court Brasserie
The Lowdown: This Father's Day, enjoy three courses from a set menu at Palm Court Brasserie, including Sunday Roast favourites and a Bellini for £20 per person. Expect an intimate and relaxed French dining experience with stunning views of the Royal Opera House and Live Jazz from 7pm onwards.
What to Expect: Treat Dad to all his Sunday Roast favourites such as chicken, beef, pork and all the trimmings served in a charming 1920s art nouveau French Brasserie in the heart of Covent Garden. Family and friends can also dine from the à la carte menu filled with French classics and new seasonal summer dishes. Great stuff. 
Price: £20 per person
When: June 18th– 12pm-midnight 
Where: 40 Wellington Street, Covent Garden, WC2E 7BD
To Book: 020 7240 2992 or bookings@boulevardbrasserie.co.uk
Father's Day in London 2017: Masterclasses
For a Butchery Masterclass: Airbnb Experiences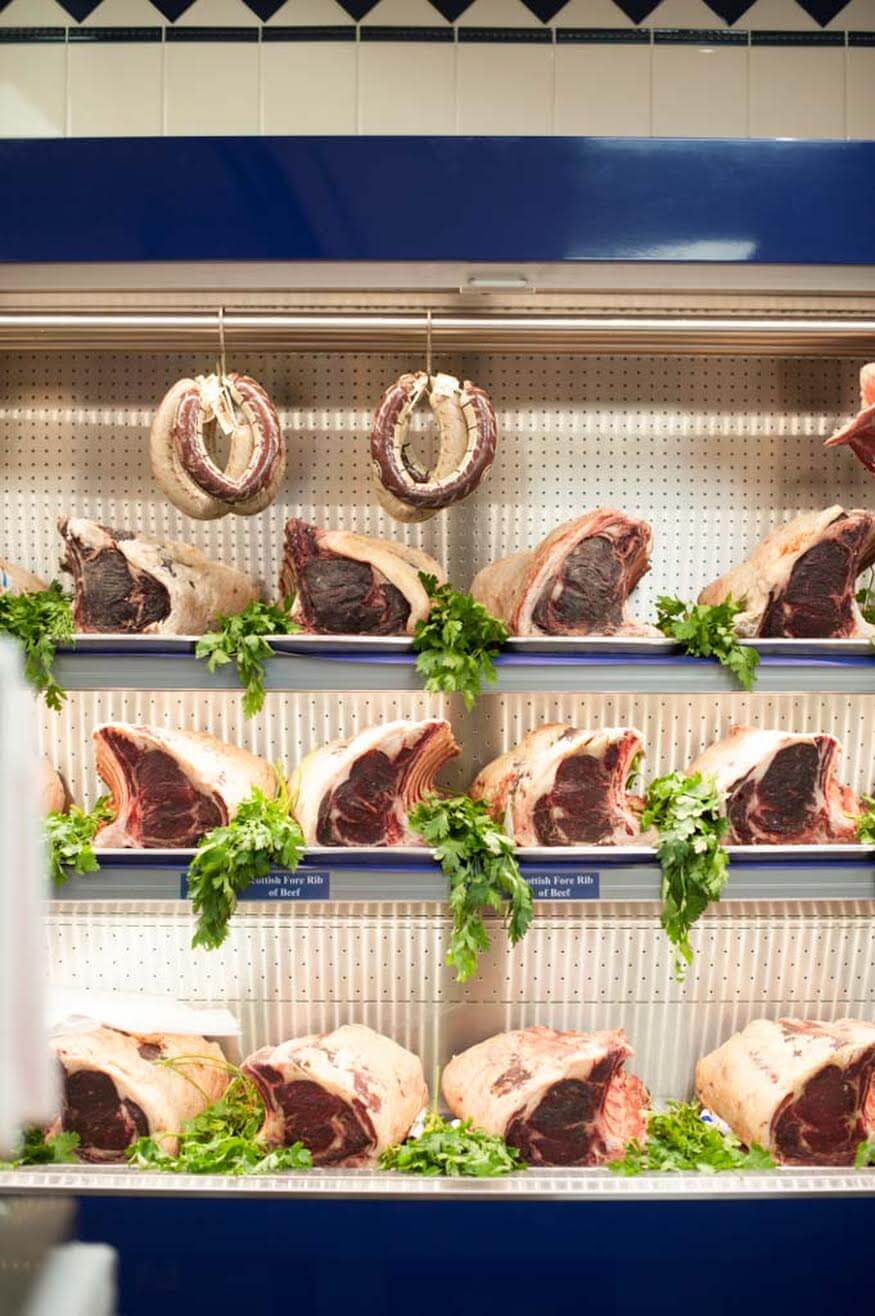 The Lowdown: This Father's Day, you can give Dad an experience he won't forget thanks to Airbnb's new Trips platform which allows people to share their interests, hobbies and passions as activities to book through Airbnb. Every Dad loves a good steak, so why not treat him to the popular Steak and Butchery experience – the perfect gift for food lovers wanting to learn how to butcher beautiful steaks and hone their culinary skills to cook them to perfection.
What to Expect: Head there with Dad and you will start off at local butcher M. Moen & Sons where their master butcher Matt will demonstrate how to turn a large cut of meat into the perfect portion for one. You'll then head over to Cactus Kitchens cookery school with your freshly prepared meat, which you will cook to your desired taste. Once you've served up you'll shore up in the cosy dining room to enjoy the meaty fruits of your labour with delicious wine. Perfection.
Price: £76 per person
Where: M Moen & Sons Butchers · Clapham, London
For Beer Lovers: Ale Tasting Masterclass
The Lowdown: If you've always wanted to know your maize from your barley, now you can with The Trading House's famous Ale Tasting Masterclass packages; perfect for improving your knowledge of local and world famous beers. 
What to Expect: All you need to do now is gather a minimum of six friends and make an enquiry in the form here and they'll be in touch. Each session will last 90 minutes and provides the chance to taste and discuss up to eight different beers and ales of your choice with our masters of beer.
Price: £20-£25
Where: The Trading House, 89-91 Gresham St, London EC2V 7NQ
For Whisky and Food: Oliver Sweeney x Talisker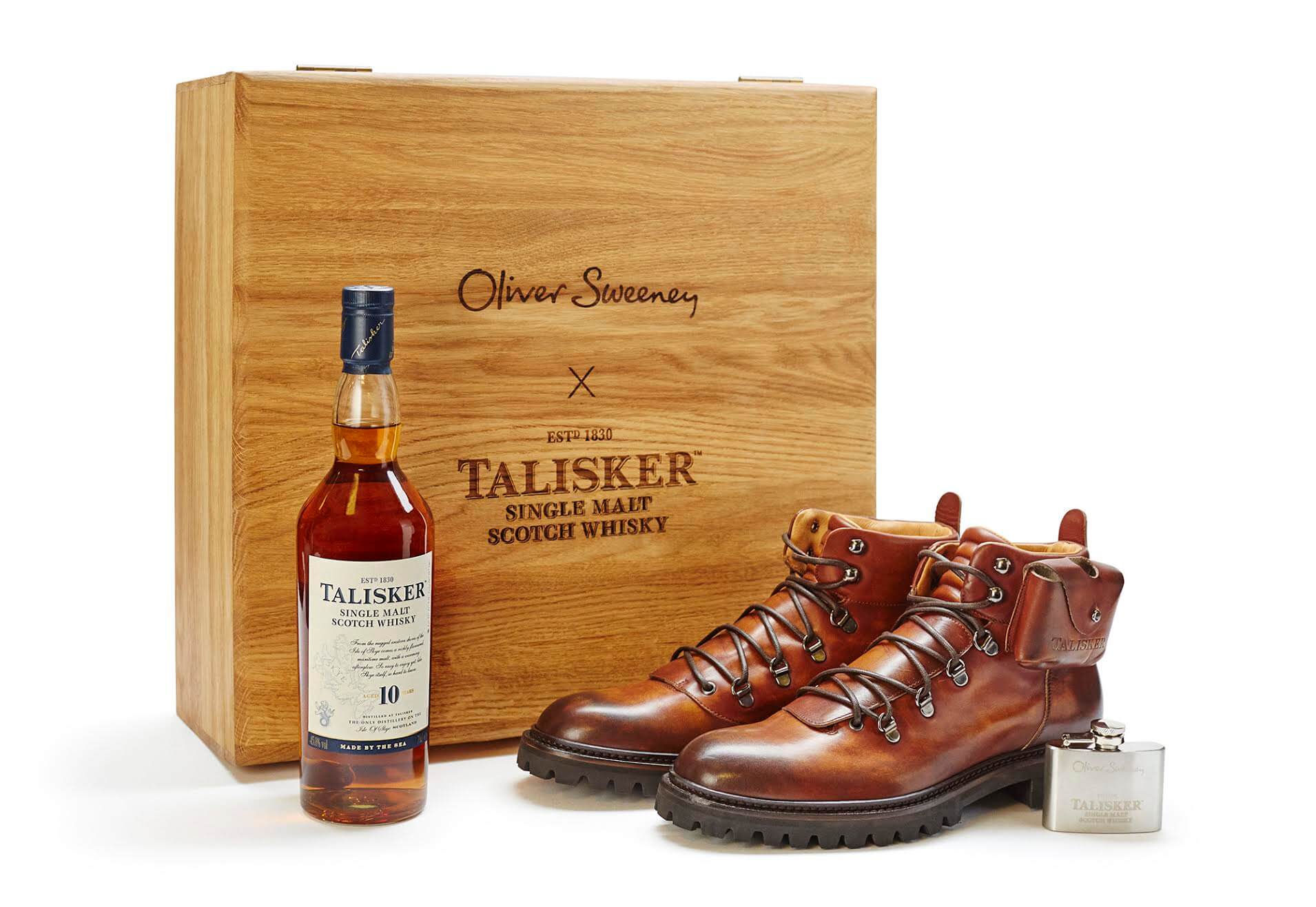 The Lowdown: This Father's Day, join the Island malt from the windswept Isle of Skye, Talisker Whisky, and luxury British menswear designer Oliver Sweeney, as they partner to celebrate their extraordinary heritage in quality and craftsmanship and the limited-edition release of the "Made By the Sea" gift box.
What to Expect: Hosted at the designer's flagship store in Covent Garden, the evening will feature a flight of five Talisker Whiskies and delicious food pairings hosted by David Sinclair, Talisker Whisky Brand Ambassador. You will be welcomed with a bespoke cocktail before sampling a flight of TALISKER whiskies with the food pairing provided by the Oystermen. The night finishes with a final cocktail inspired by the 'Made by the Sea' gift set. Glorious.
Price: £20
When: June 13th – 6.30pm-10pm
Where: Oliver Sweeney, 10 Henrietta St, London WC2E 8PS
To Book: 020 7240 4549 or coventgarden@oliversweeney.com
For Tea Tasting: Good & Proper Tea
The Lowdown: A perfectly brewed cup of tea is an integral component of any discerning breakfast in bed. Good & Proper, the authority on brewing tea, have just the thing, a beautiful breakfast tea collection which includes Assam, Ceylon, Yunnan and Kenya OP. Knowledge is power, so why not buy gift voucher for one of Good & Proper's informal monthly tea tastings in order to gain a deeper understanding.
What to Expect: This informal event takes places at the Good & Proper Tea Bar on Leather Lane. The evening kicks off at 7pm with tea based cocktails and sourdough crumpets. The tasting itself will cover everything from where tea is grown and how its produced, to the impact provenance has on flavour. You'll then taste your way through a selection of black, oolong, green, white and herbal teas and learn how to brew the perfect cup at home.
Price: £18
Where: 96 Leather Lane, London EC1N 7TX
To Book: See here
Father's Day in London 2017: Grooming
For a Royal Pampering: The Marylebone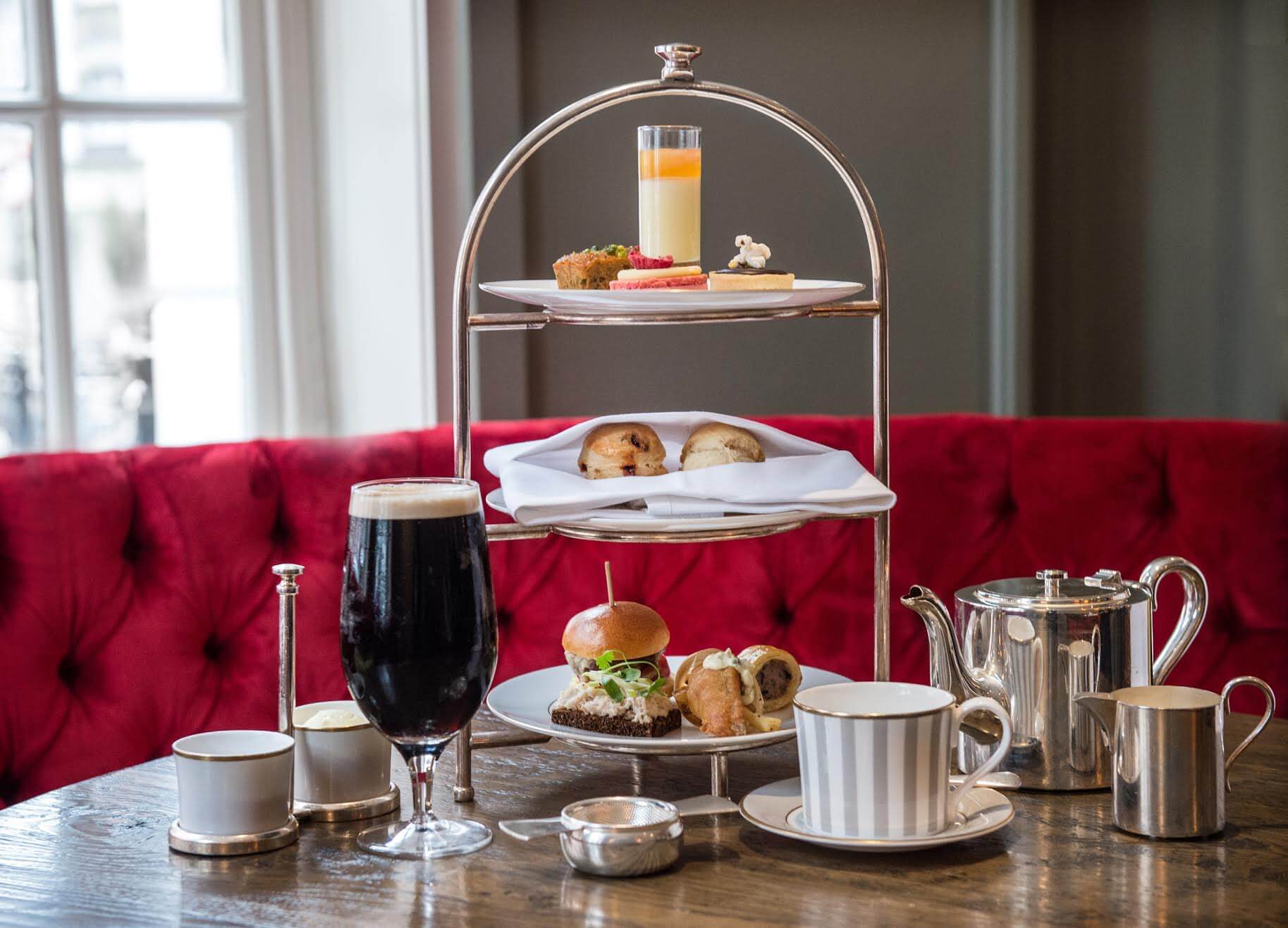 The Lowdown: In honour of Father's Day in London 2017, The Marylebone has teamed up with one of London's oldest luxury barber and groomer's, Truefitt & Hill, to launch an exclusive pop-up at 108 Pantry offering complimentary treatments to celebrate great Dads.
What to Expect: One of the best ways to celebrate Father's Day in London 2017, Fathers can head into the Truefitt & Hill pop-up for a complimentary hot towel wet shave or beard trim. The expert barber is royally appointed by HRH the Duke of Edinburgh and has been open since 1805. What's more, the hotel is offering the Daddy Cool Afternoon Tea available exclusively on Saturday 17th or Sunday 18th June. The tea includes hearty grilled rib eye steak sandwich and chunky pork and truffle sausage roll, all of which can be washed down with a pint of Guinness or a dram of Macallan Gold Whisky.
Price: From £32
When: Saturday 17th and Sunday 18th June 2017
Where: 108 Pantry, 108 Marylebone Lane, London, W1U 2QE
For an Unique Stay: No. Ten x Man Made London
The Lowdown: This year, No. Ten has partnered with Man Made London, an award-winning gentlemen's grooming room, to offer the perfect gentleman's package. A special treat for any Dad, the Gentleman's Package includes a relaxing overnight stay with breakfast at No. Ten, a Man Made Wet Shave and a cigar experience in No. Ten's exclusive Cigar Lounge.
What to Expect: Located just two minutes' walk from the hotel, the Wet Shave in Man Made's grooming room is a step by step guide to the perfect wet shave, incorporating a face wash and scrub, face mask and invigorating head and neck massage.  One of the finest cigar destinations in London, the package also includes the gift of a Montecristo No 2 cigar from No. Ten's extensive collection to enjoy in the Cigar Lounge.
When: Offer valid for stays on Friday 16th, Saturday 17th and Sunday 18th June 2017.
Where: Ten Manchester Street Hotel, Marylebone, London, W1U 4DG
Price: The Gentleman's Package starts at £280 per room per night based on two people sharing, including breakfast for two, a Man Made Wet Shave and a Montecristo No2 Cigar.
For a Free Workout: Boom Cycle
The Lowdown: This Father's Day, you can give Dad a party he'll never forget at Boom Cycle. A fitness experience like no other, expect to sweat it out together, dance along on the bike to your favourite beats and unleash the happy vibes – the perfect gift for gym bunnies and music lovers who like to work hard and play hard. 
What to Expect: Think: a 45 minute HIIT workout on the bike, with the lights down, in a candle-lit studio and a world-class sound system to rock your socks. Expect anything from Jay-Z to Linkn Park and everything in-between. The class is suitable for all fitness levels and shoes are included so there's no need to invest in trainers beforehand if your Dad's new to the fitness scene. There are showers on site so it's the perfect way to start the day – Boom and brunch anyone?
Price: £18 per person and with each booking your Dad rides for free. 
When: Saturday 17th and Sunday 18th June 2017
Where: Boom Cycle, Holborn and Shoreditch, London