Event: How to Make it in the World of Food & RestaurantsBy Angelica Malin
Dreaming of climbing the ranks in the world of food and want to know what it takes? We're laying all bare with this special event focused on how to make it the world of food and restaurants as woman, with some of the UK's top female chefs, restaurant owners, caterers and pop-up mavericks, in assocation with Bookatable.
As part of About Time Magazine's About Tomorrow Festival 2018, we'll be learning about how the food industry really works, with the insider knowledge of incredible female foodies, including Alex Hely-Hutchinson, Founder and Owner of 26 Grains, Rose Lloyd Owen of Peardrop London, April Jackson of Three Little Birds and Adria Wu of Maple and Fitz.
You will learn:
– What it takes to launch your own restaurant
– How to stand out in the world of food
– How to build a great team
– How to create a demand for your food concept
– How to scale your business
About the Speakers
Chantelle

 Nicholson, Chef Patron at Tredwells
Chantelle Nicholson is the multi-award winning Chef Patron at Tredwells, in the West End's Seven Dials, as well as Group Operations Director for Marcus Wareing Restaurants. As one of the UK's leading female names in the hospitality industry, Chantelle's impressive ascent on the culinary career ladder and achievements to date, set her apart as a remarkable talent and a source of inspiration to hospitality professionals across the UK.
Originally from New Zealand, Chantelle trained as a lawyer before discovering her passion for food, which brought her to London in 2004 to work as a Commis Chef under Marcus Wareing at The Savoy Grill.  Flash forward 11 years and under Chantelle's leadership Tredwells won the much sought after 'Best New Restaurant – London' at the 2015/16 AA Hospitality Awards. In July 2016, Chantelle's skills were once again recognised as she won 'Manager of the Year' at the 2016 The Caterer and Hotelkeeper Awards (The Catey's), swiftly followed in October 2016, by winning the prestigious 'Woman of the Year' at The Shine Awards, which celebrate female game changers in today's hospitality world. Most recently, Chantelle won again at The Shine Awards, being presented with 'Chef of the Year' in October 2017. Driven initially by both her upbringing, and also the health benefits of both vegetables and whole grains, Chantelle is the chef who champions plant-based cooking, and her debut book under her own name will be published by Kyle Books in April 2018. Planted will focus on plant-based recipes that deliver on both taste and creativity.
Anna Jones, Chef and Author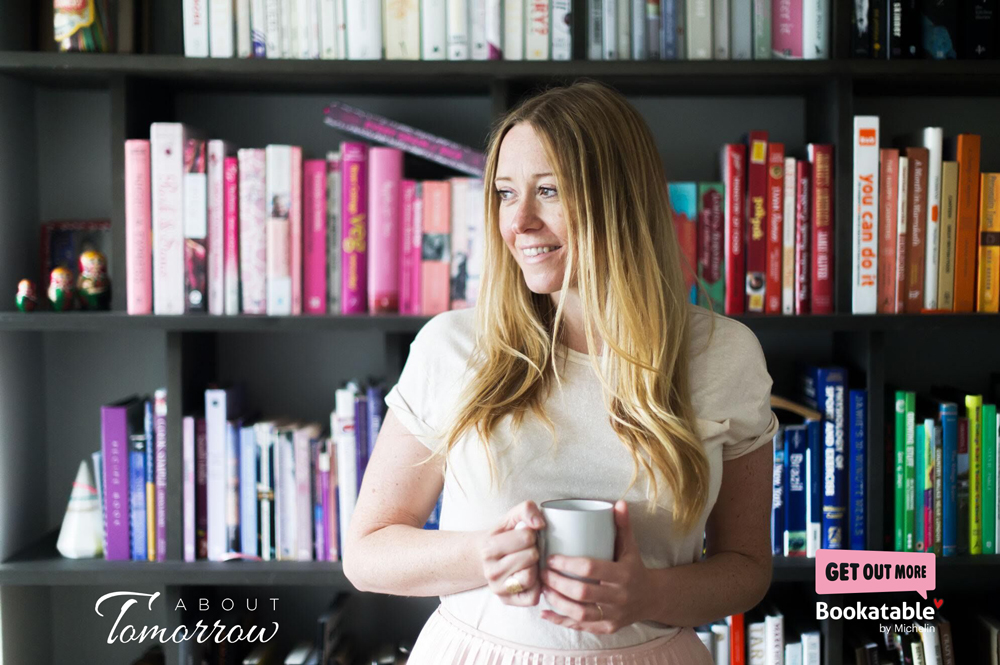 Anna Jones is a cook, writer and stylist, the voice of modern vegetarian cooking and the author of the bestselling A Modern Way to Eat, A Modern Way to Cook and The Modern Cook's Year. Her books are sold in seven countries and have been translated into four languages. They have been nominated for the James Beard, Fortnum & Mason, Guild of Food Writers and Andre Simon awards. Anna writes a weekly, well-loved column for the Guardian. She believes in putting vegetables at the centre of the table and the unbridled joy of co oking and eating. She lives in Hackney, east London with her husband and young son.
Imogen Davis, Eat Native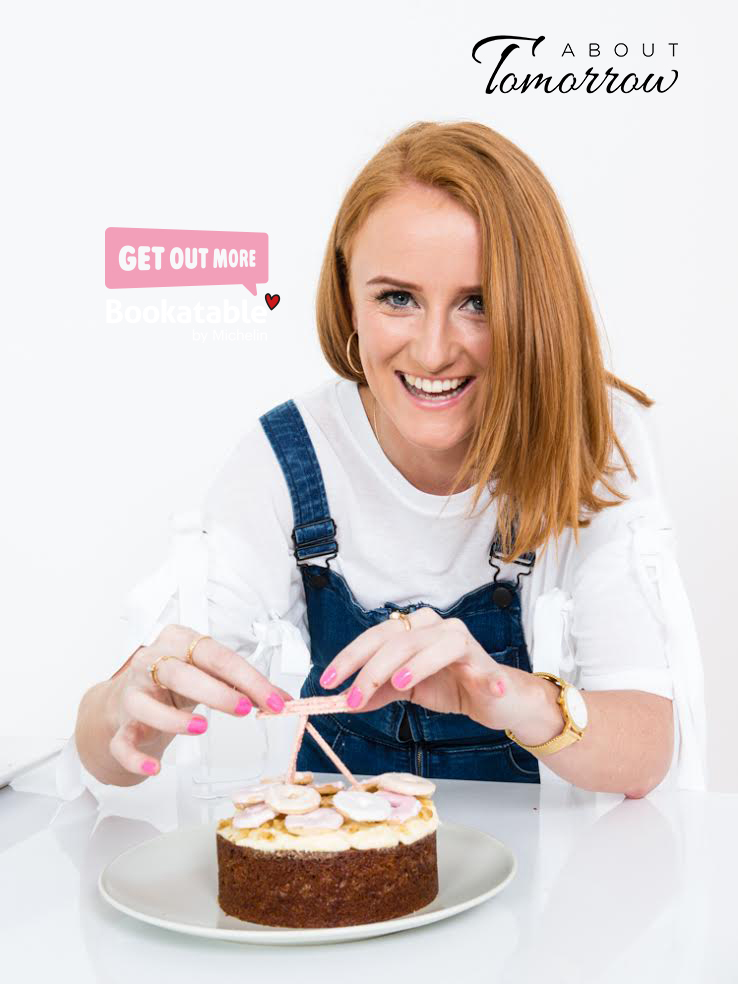 Native looks to provide its guests with an original dining experience that encapsulates the country's best wild food that is native to the UK through a combination of innovative cooking and country thrift. Our food looks to unite the country's best Foraged Foods and Game in a laid back, full flavour adventure through the British seasons. Native was concocted by Ivan & Imogen, who together have scaled the mountains of street food markets & pop up resturants to finally settle in the tranquil setting of Neal's Yard. Having grown up in rural Northamptonshire, Imogen has always been at one with nature, running her family falconry business and managing the infamous Rufus the hawk. Hunter gathering is in Imogens blood, learning from a very young age the crafts of plucking, skinning & foraging whilst nurturing a truly wonderful palate for the wild food of Britain. Imogen was named in Grace Dents "10 People to Watch in the food industry 2017".
Alex Head, Founder of Social Pantry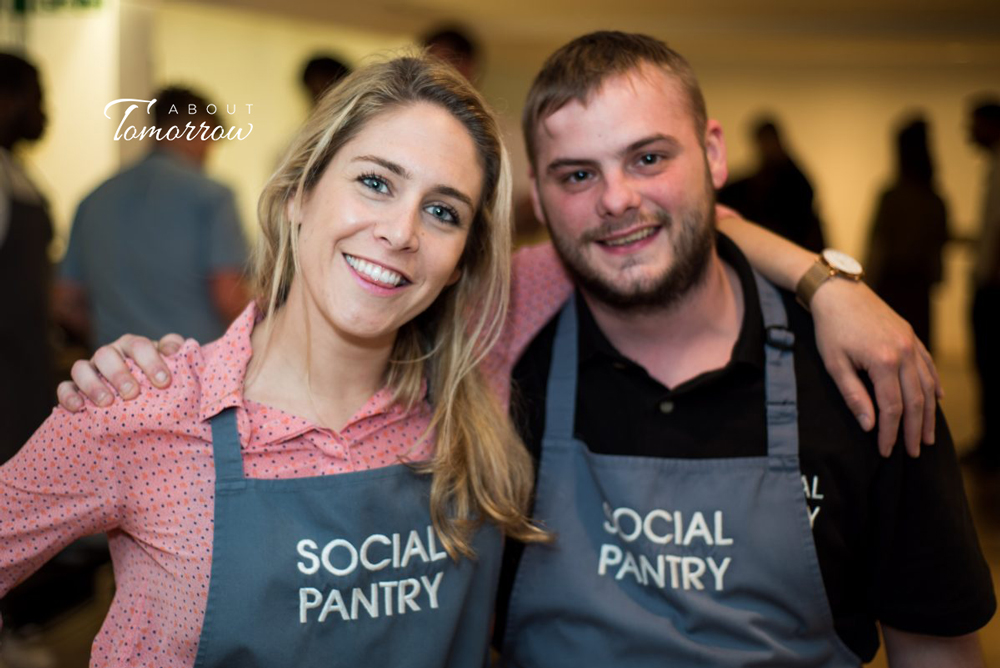 Entrepreneur, chef, girl boss, hostess with the mostess, Key4Life ambassador, you name it, head honcho, Alex is the leading lady at Social Pantry. After starting Social Pantry back in 2011, Alex now leads a team of 25 full-time staff across three sites in London and her fresh approach to catering is the reason we're the go-to London caterer. With a dedicated team of experienced chefs, event planners and waiting staff, Social Pantry is the go-to London caterer for events, the workplace and much.
Alex Hely-Hutchinson, Founder of 26 Grains
Born out of a porridge pop-up in Old Street station, 26 Grains is now a café in Neal's Yard of cult-status. Inspired by Scandinavian cooking after Alex spent a year in Copenhagen, porridge is the starting point for many dishes. Each is beautifully presented, with an emphasis on simple, seasonal and local produce. Alex brought out a cookbook in 2017, using an array of different grains, many of which 'ancient' and rarely used in modern, every-day cooking – brought back to life by Alex's creativity.
Adria Wu, Maple and Fitz
Leaving her corporate life in finance, consulting and engineering, Adria decided to launch her career as an entrepreneur in 2015 opening her first Maple & Co eatery which has now grown to 3 stores and over 30 on her team  In addition to running her three Maple & Co stores, Adria is a natural chef on Channel 4's Sunday Brunch, has been featured in publications such as The Times, Cosmopolitan, Harper's Bazaar, Women's Health Magazine and was a columnist for Men's Health and What's Cooking Magazines.  She also mentors underprivileged women in entrepreneurship with MentorMatcher, teaches at the College of Naturopathic Medicine, and regularly speaks about wellness with partners such as Soho House, Unilever and Estee Lauder Companies.  Her formal training includes completing her diploma at Le Cordon Bleu in London and at the College of Naturopathic Medicine.
Rose Lloyd Owen, Peardrop London
Rose is the Founder of Peardrop London, one of London's leading catering companies. Peardrop London is a West London based events catering company with a passion for cooking, for parties & people, for nature, the environment & for quality, seasonal produce. It doesn't matter whether they are cooking dinner for two hundred people or assembling salads for ten, their approach never changes: uncomplicated, elegant & delicious.It's a matter of imagination, creativity and an uncompromising eye for detail and planning. All tied together with the freshest seasonal ingredients.
April Jackson, Founder of Three Little Birds
Raised by an entrepreneurial father and self-made man with interests in shipping, remittances and property, who built his business with a string work ethic and tenacity, 28 year old entrepreneur April Jackson was a champion of Jamaica long before she was crowned a beauty queen and Miss Jamaica Universe in 2008. As a child she witnessed the grit and resilience required to build a multi million pound business, watching her father bounce back from hard knocks and an expensive divorce, to eventually see his determination pay dividends with a successful shipping and money transfer business. April's founding of one of Brixton's most desirable eateries, Three Little Birds, since appearing on BBC's Apprentice is not unexpected. Boasting delectable Jamaican cuisine small-plates style, rum- based cocktails and an array of the island's condiments, coffee and clothing, it is far from a typical Caribbean haunt. About to open her second site on Battersea Rise, April is excited to share her Jamaican hospitality with new customers. The menu is the fruit of April's own creativity and experience, featuring Stamp & Go (signature codfish fritters) served in bamboo boats with her homemade pepper jelly. The bespoke cocktail menu still focuses on rum, and includes bestselling rum punch, Three Little Birds, garnished with pomegranate, cinnamon and rosemary.
Please note, due to our small team, we cannot offer refunds.