Life's a bit too connected these days. So the very clever people over at innocent have come up with a solution to our London stresses – they're telling people to switch off for a weekend and go back to our festival roots with innocent un-plugged, a special festival, with no phones, no WiFi and some good, old-fashioned fun. If you're from a break from the city, here's what you need to know:
Taking place this weekend in a magical forest location outside London, they are encouraging people to turn off Twitter, have fun without Facebook feeds and enjoy the moment off screen. With over half of Brits missing out on special moments and experiences because we're spending too much time on our mobiles, it really is the time to unplug, chill out and enjoy.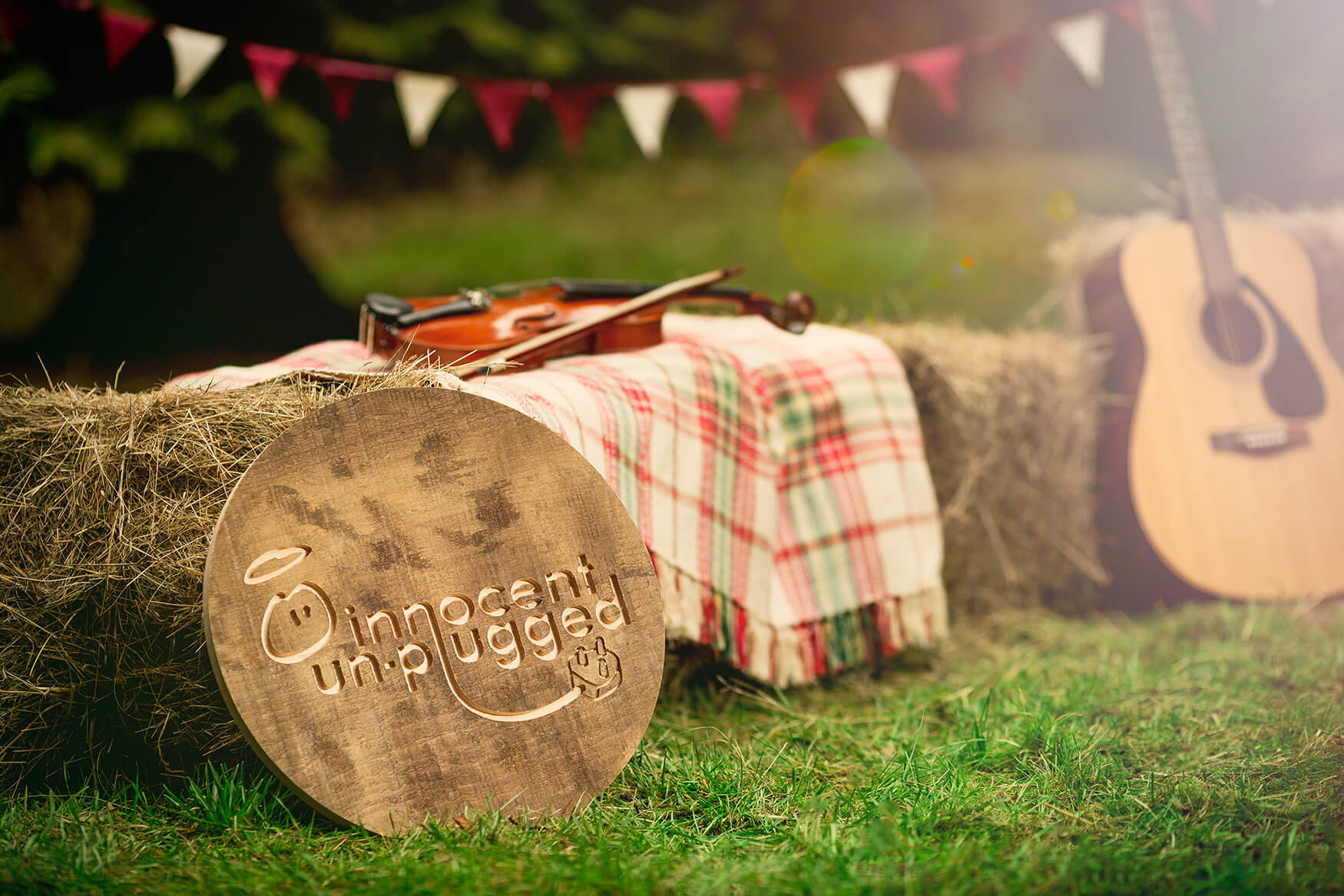 innocent un-plugged is the first big off-the-grid festival offering festival-goers a unique experience with the opportunity to leave their technology at home just for a weekend and remember how to love life without wires. No Wi-Fi, no 3G and no traditional electricity – all power will be generated by people (think pedal power and giant hamster wheels!) or the sun. And anyone who's caught dabbling on their devices will have to accept a penalty challenge.
Douglas Lamont, innocent drinks' CEO commented, "With 1 in 4 (23%) admitting to feeling pressured to keep up to date with their social channels, as a nation the pressure to be plugged in has never been more apparent. People are missing out on what is happening in front of them and are too distracted by technology to enjoy the moment.  We know it's also affecting people's relationships with their friends and family.  innocent un-plugged is a chance to have a fantastic weekend away from frantic city life.  With great music, delicious food, inspiring speakers, workshops and a wood-fired spa, revellers can have an incredible weekend without feeling the need to scroll through their social feeds."
innocent un-plugged: the event
As well as brilliant music on The People's Stage, including headline acts The Correspondents, renowned DJ, Norman Jay and old school classic Mr. Motivator, festival revellers can enjoy a host of inspirational speakers like Kids Company founder, Camila Batmanghelidjh and journalist, author and broadcaster Grace Dent in theinnocent inspires yurt. There will also be plenty of activities to enjoy throughout the weekend such as Laughter Yoga, a Morning Glory rave, exploring the woods with Fergus the Forager, the Abandoned Apothecary, wood-fired spas and more. And not to forget, delicious, locally sourced food throughout the weekend, culminating in a big banquet in the forest.  And all the juice and smoothies you can shake a stick at.
Tickets are free – available through www.innocentunplugged.com