Savvy B? Fruity rose? A full-bodied Merlot? Whatever your vino preferences are, London Wine Week is back for its fifth year and it's going to be a wine-fulled summer bonanza.
Re-locating to Flat Iron Square, London Wine Week runs from the 14th – 20th May – and this year the team have left no wine behind.
London Wine Week: Important Info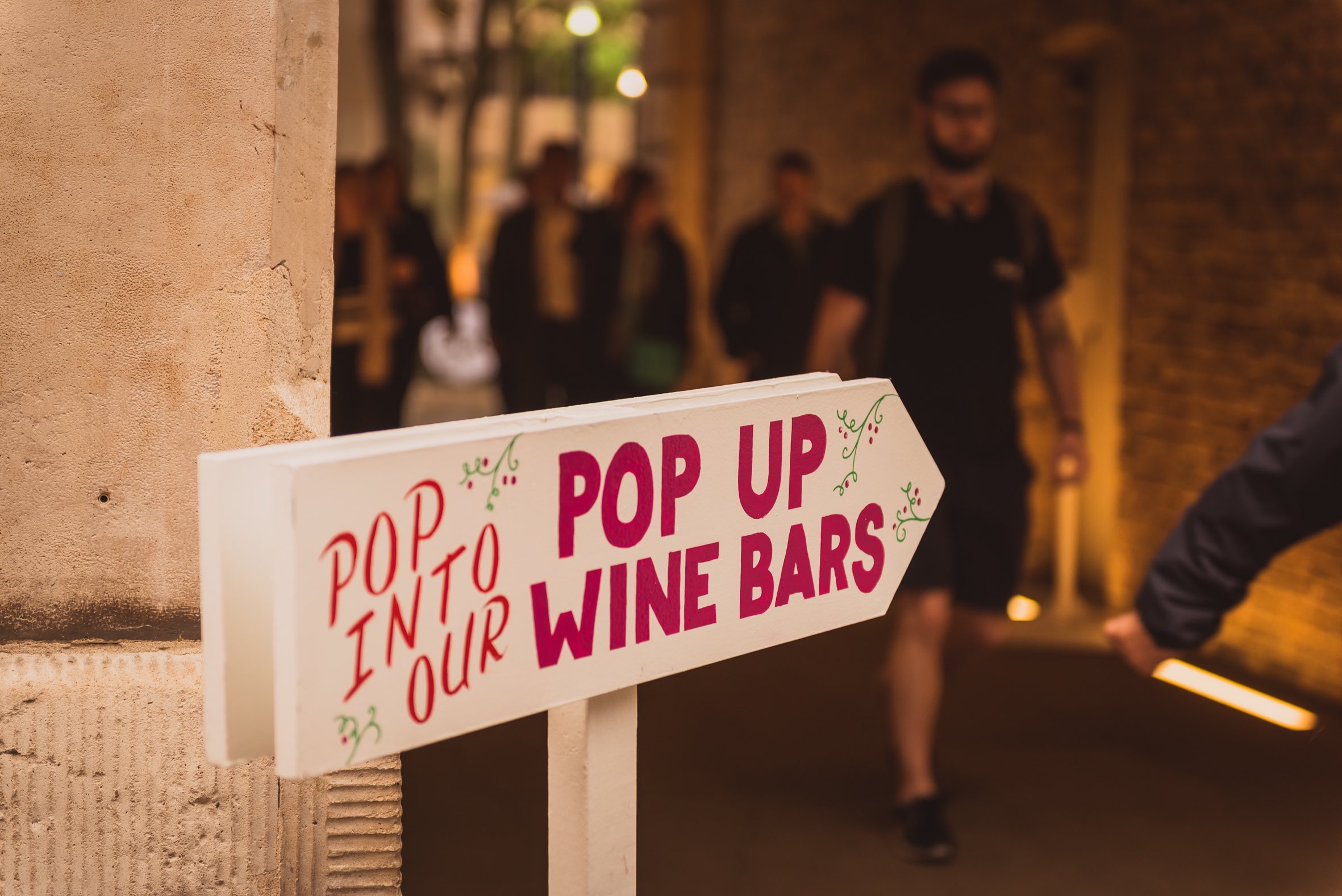 Organised by DrinkUp.London (the award-winning team behind London Cocktail Week and London Beer Week),   expect a week-long adventure exploring and celebrating the city's diverse and exciting wine scene. This year, the festival has gone digital with the DrinkUp.London app and £10 digital Festival Pass, ensuring the places to visit are right in the palm of your hand.
From red, rosé and white to natural, orange and sparkling, there will be wines for all preferences and events for all levels of wine knowledge from enthusiastic beginners to connoisseurs. A host of interactive events including wine tastings, masterclasses, dinners, pop-ups and parties will take place over the seven days.
This year, London Wine Week is moving to a brand-new Hub at Flat Iron Square in Southwark. Situated just behind the bustling South Bank and within walking distance of London Bridge, the space will be transformed into a summer garden playing host to a variety of pop-up wine bars. What's more, on Saturday (19th May), London Wine Week will be celebrating the Royal Wedding with a free live screening and Garden Party. Free to attend and open to all, it's the perfect base to kick-start an evening of wine-filled delights.
London Wine Week: £5 Wine Tasting Flights
Turning the capital into a city-wide wine tasting, London Wine Week will partner with over 125 bars and venues to offer £5 Wine Tasting Flights or 'Sip & Snack' specials to Festival Pass holders.
The Wine Tasting Flights will feature three wines, all complementing each other to showcase a certain grape, region or producer, as chosen by the venues' expert sommeliers, whilst the 'Sip & Snack' option will demonstrate a food pairing created by the venue – with options ranging from traditional cheese and wine matches through to quirkier food offerings.
London Wine Week: Flat Iron Square
London Bridge will play host to the London Wine Week Hub as numerous al fresco pop-up wine bars descend onto Flat Iron Square on Union Street.
Loire Valley Wines will be celebrating one of the region's most iconic varieties at its 'Muscadet Truck'; Freixenet will be seeing in the start of the summer season with its Vintage Van serving up rosé fizz; Pol Roger, internationally renowned for its award-winning champagne, will be serving a selection of its wines; whilst Graham's will be offering visitors light and refreshing White Port and Tonics, this summer's must-have aperitif.
The Hub is open to all and free to attend throughout the week, but buy a Festival Pass holders to you can benefit from glasses of vino from a fiver.
London Wine Week:The Details
When: 11th-20th May
Where: Flat Iron Square, 68 Union St, London SE1 1TD
Tickets: Buy here