Don't Miss: London's First Brunch Festival at Old Truman BreweryBy Iona Goulder
Never have we loved an event more: a two-day brunch festival is heading to London town this September. Cafes, restaurants and street food vendors from all across the capital will be bringing their sensational brunch dishes with an international twist to The Old Truman Brewery on 1st and 2nd September.
Love an egg? Same. Fancy Bloody Marys on tap? You know it. Want to eat piles upon piles of avocado? Sure thing.
London Brunch Festival 2018: Eat
There's loads of delicious things to try – from healthy bowls to more indulgent fare. We've rounded up some of the vendors you can expect to be there:
Urban Pantry
Signature Dish​: Avocado smash on toasted sourdough, poached egg, halloumi, dukkah, and little leaves
Other Dishes on Offer: broccoli and parmesan fritters, with buffalo mozzarella, cherry tomatoes, chilli jam and rocket; and quinoa and vanilla pancakes, berries, maple syrup butter
Photo Credit: The Salted Green Apple 
Zoe's Ghana Kitchen ​
Signature Dish​: The Accra Breakfast – vegan bean stew, plantain and free-range fried egg
Other Dishes on Offer: Jollof Shakshuka – West African spinnon shakshuka; Koose Hash – black eye bean, okra, red quinoa, fresh chillies, ginger and garlic hash with a free-range fried egg; and koose fritters wither avocado mayo.
Waffle On ​
Signature Dish: The ultimate waffle combo
The Joint ​
Signature Dish​: The Saffa – Boerewors patty, potato rosti, caramelised onions, hen's egg, monkey gland sauce with parmesan on a brioche bun
Other Dishes on Offer: Fat pancakes, and The French finger: French toast soldiers topped with toasted marshmallow
Photo Credit: The Joint 
Benitos Hat ​
Signature Dish: ​B's big breakfast burrito
Other Dishes on Offer: Bacon and avocado​ – ​refried beans, bacon, Monterey Jack cheese and Avocado; the vegan -refried beans, pico, avocado on a corn tortilla; and the Texan – scrambled eggs, pulled pork and pico.
Mac to the Future ​
Signature Dish​: The Doc's Brunch – mac n' cheese topped with sausage and fried egg
Arancini Brothers ​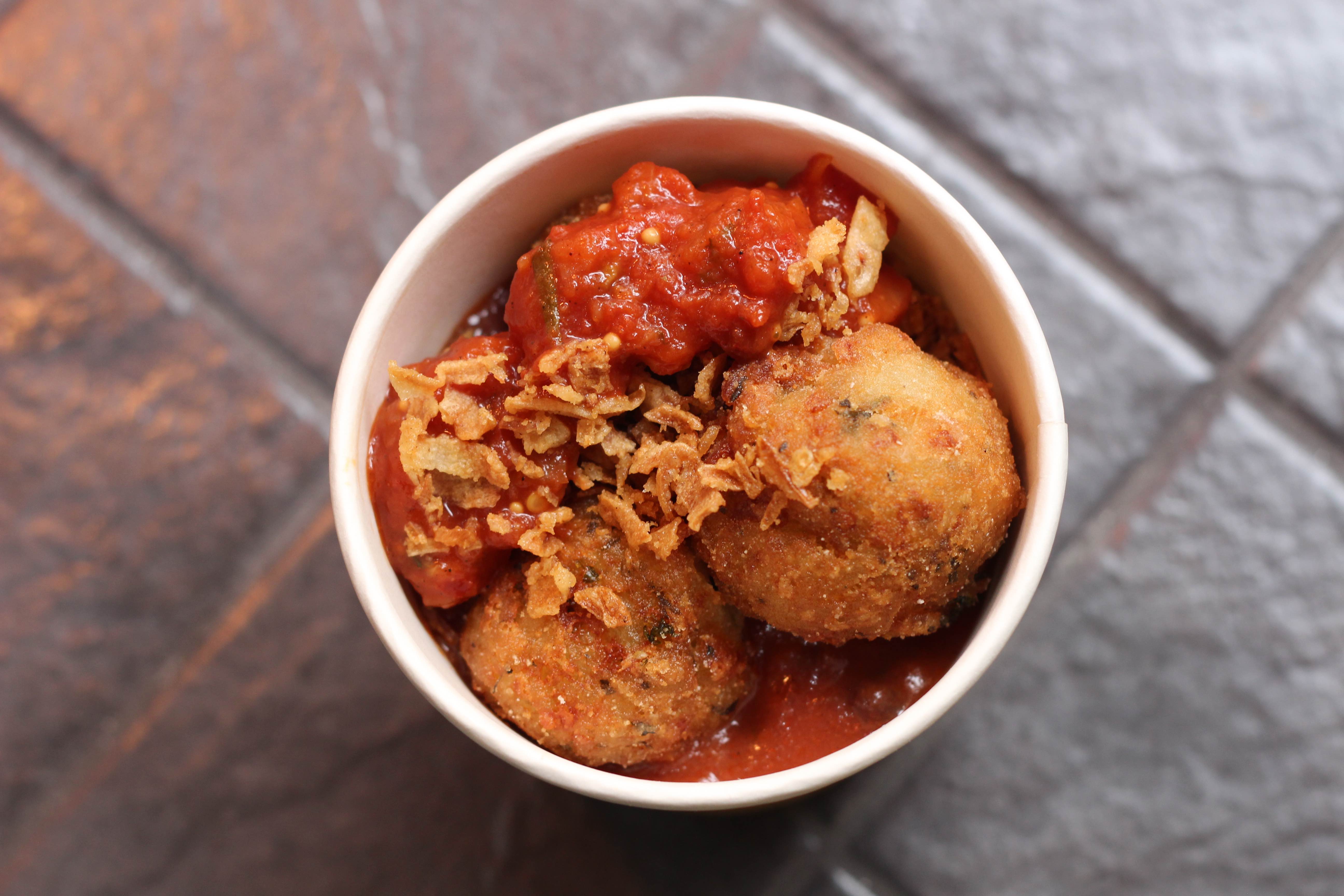 Signature Dish​: Vegan brekkie burger – mushroom zucchini risotto patty, roast mushrooms, grilled tomato, special mayo, red pepper sauce baked beans and crispy onion.
London Brunch Festival 2018: Drink 
Drinks will be provided by Hackney-based ​The Pickle House taking up residency for the weekend and serving up their renowned Bloody Marys as the perfect accompaniment to all of the brunch food on offer, with an extra dash of pickle power! ​Real Kombucha​'s pop-up bar will serve 'fermentation at its finest', and ​The Gentleman Baristas, Origin Coffee Roasters ​and ​We Are Tea ​will be serving their premium coffee and tea. In addition, ​The Urban Cordial Co ​will be providing their lovingly handmade seasonal cocktails alongside a dedicated prosecco and mimosa bar.
For the sweet tooths, baked goods and desserts will be on offer in the marketplace area, provided by the likes of Pophams Bakery, Naked Dough, The Flour Station and Sweet Nothing Bakehouse.
London Brunch Festival 2018: Details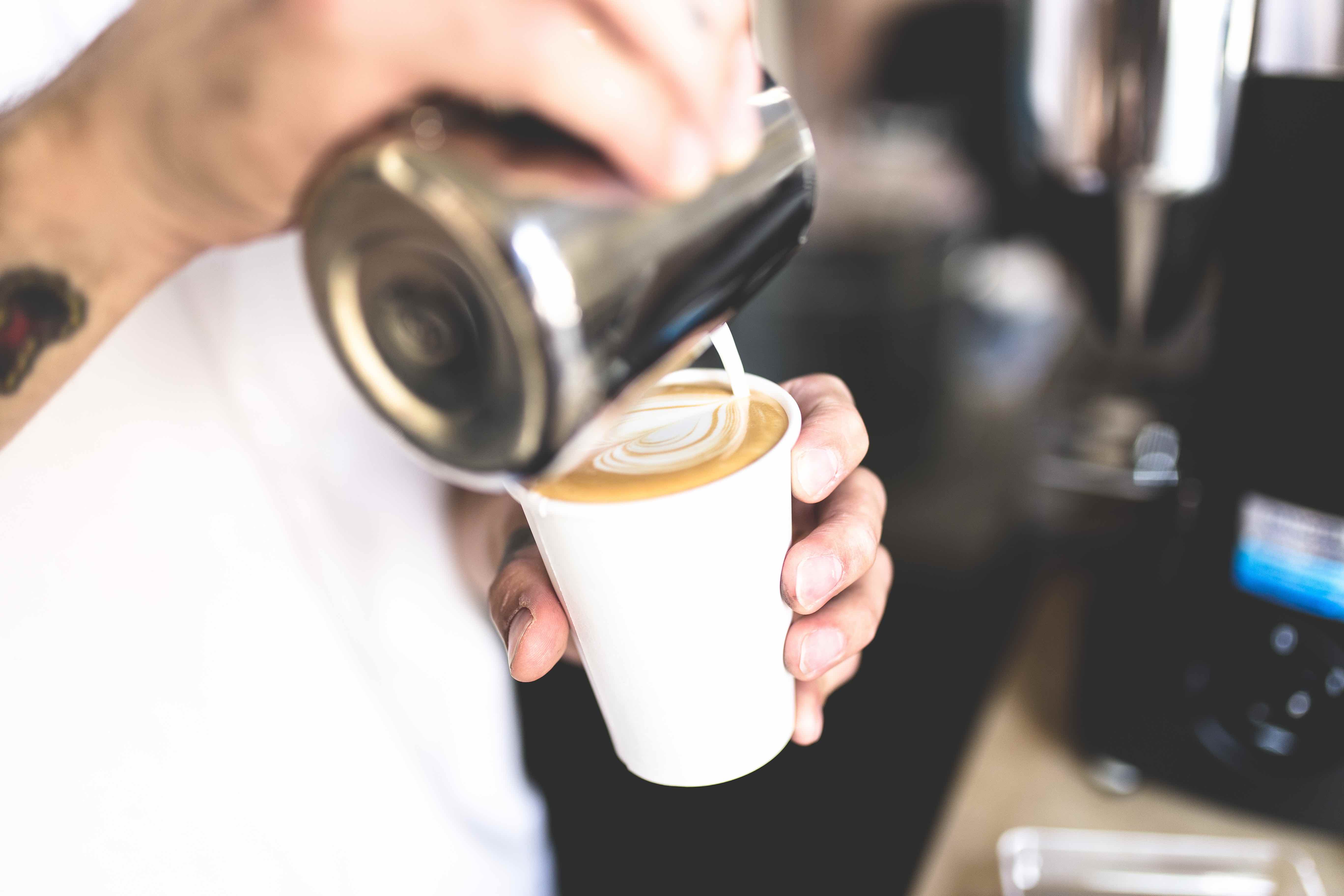 When: Sessions (each day): 10am-1:30pm / 2pm-5:30pm
Where: Old Truman Brewery, 91 Brick Ln, London E1 6QR
Tickets are now on sale at £15 (including entry to one session, festival tote bag, access to the main stage). VIB (Very Important Bruncher) tickets are also available at £28 (including a full day admission, a complimentary Bloody Mary, queue jump for talks, as well as tote bag and access to the main stage).