We've compiled a guide to the best events, performances, workshops and discussions taking place throughout November in London. How thoughtful. If there's one thing we love, it's a plan:
Cultural Agenda: Film
1. For a Film and Cocktail Pairing: Screen on The Green x 69 Colebrook Row 
What: On Wednesday (15th November), Tony Conigliaro's world renowned bar, 69 Colebrooke Row, will take over the iconic Everyman Screen on the Green in Islington to present a screening of the new film adaptation of Agatha Christie's Murder on the Orient Express with drinks and live music inspired by the era.
Why: 69 Colebrooke Row mixologists, accompanied by live music, will take over Screen On the Green from 8pm serving up three bespoke cocktails inspired by the film; the Lipstick Rose, made with raspberry and rose vodka and topped with Champagne; the Blenheim Gimlet: gin and black pepper cordial; and the 69 Vintage Manhattan, made with aged American whiskey, Italian vermouth, Maraschino liqueur and aromatic bitters. The band will entertain the bar with the sound of jazz and swing throughout the drinks reception, setting the tone ahead of the film screening at 9pm.
Price: Tickets are £16 for standard tickets and £18.80 for premium tickets (both include entry to the film and a bespoke cocktail) available here, with further cocktails priced a £7.50 each.
Where: Everyman Screen on the Green, 83 Upper Street, London N1 0NP
Cultural Agenda: Music
2. For Performances, Workshops and Talks: Red Bull Music Academy 
What: In the run up to its 20th Anniversary, Red Bull Music Academy returns to the UK this autumn with Paths Unknown; a series of live shows, lectures and workshops set to celebrate the moments of inspiration that occur when an artist steps beyond their comfort zone and embrace new scenes and sounds.
Why: Staying close to Red Bull Music Academy's commitment to fostering and facilitating a global exchange of musical ideas, Paths Unknown will focus on how often two (or three or four…) heads can be better than one. At its centre comes a one-off live show, featuring a billing of artists who are no strangers to the merits of collaboration, including The Internet's Syd, Compton rapper/singer Buddy and Manchester's very own IAMDDB, who will perform at East Wintergarden in London's Docklands. Ahead of her live show, Syd will also take some time on the Academy couch, leading a lecture on the art of collaboration and the importance of venturing beyond known boundaries to drive creativity – no doubt touching on the stark contrast it poses with the creation of her recent solo album 'Fin'.
Price: See here for the full listing
Where: Multiple locations across London
3. For Free Shows: Old St. Records Cafe 
What: Monday (13th November) sees world-renowned DJ Gilles Peterson take to the decks in one of his most intimate public appearances, to help celebrate the launch of the newest coffee hot spot in Shoreditch, Old St. Records Café. The café, which will also stock a specially curated selection of vinyl, opens to the public on Monday (13th November), treating customers to a week of incredible events that expands on the bustling programme of killer live music and DJs at Old St. Records.
Why: Gilles Peterson opens the week with a free to attend, two-hour set, while Norman Jay MBE will take to the decks on Friday. Elsewhere on the line-up for the week is a live broadcast on Hoxton Radio in collaboration with Goose Island Beer Co. and performances from DJs representing some of the labels on our vinyl menu. It's not only music lovers who will be treated in the opening week, as Old St. Records Café will be giving away the first 100 coffees each day from when it opens at 8am. Those 100 coffees will be poured by one of the world's top baristas, James Wise, who is Master of Coffee at Assembly (Brixton), the café's coffee supplier.
Price: Free. See full listing here 
Where: 350-354 Old St, London EC1V 9NQ
4. For Live Jazz: The Arts Society x Kansas Smitty's
What: Jazz Before Jazz Was Jazz is an exciting event from The Arts Society and Kansas Smitty's, taking place on Sunday (12th November) at Two Temple Place, London, as part of the EFG London Jazz Festival. In recognition of 100 years of recorded jazz, arts education charity, The Arts Society and East London music dynamo, Kansas Smitty's are coming together to tell the story of the way jazz became Jazz for the first time.
Why: For this one-off event, the people and sounds that enabled the greatest leap forward in popular music recording for a century, will be brought to life through talks, interactive workshops and performances by some of the best young musicians in the country. During this unique event, performers and speakers such as Sandy Burnett, Marcus Bonfanti, Joplin Parnell will join University of Liverpool musicologist, Catherine Tackley and members of the Kansas Smitty's House Band in the spectacular surroundings of Two Temple Place, one of London's hidden architectural gems.
Price: Tickets here 
Where: 2 Temple Place, London, WC2R 3BD
Cultural Agenda: Theatre
5. For an Exhibiton: Inside Pussy Riot 
What: On Thursday (16th November), the Tsukanov Family Foundation and Saatchi Gallery will open Art Riot: Post-Soviet Actionism, an exhibition dedicated to Post-Soviet Union protest art over the past 25 years; a world premier for protest artists Pussy Riot and Pyotr Pavlensky. Alongside this exhibition, award-winning theatre group Les Enfant Terribles will present Inside Pussy Riot, a groundbreaking immersive theatre experience including performances by founding Pussy Riot member Nadezhda Tolokonnikova.
Why: Taking place 100 years after the Russian Revolution, Art Riot: Post-Soviet Actionism explores issues such as challenges to individual freedom of expression in the face of both political ideology and religion. The exhibition will feature work by performance artists including Oleg Kulik, Pussy Riot, Pyotr Pavlensky, Blue Noses Art Group, Arsen Savadov, AES + F, Vasily Slonov, and will display various genres and types of protest art, from posters and slogans to video art, staged photography and performances. As part of Art Riot: Post-Soviet Actionism, the Tsukanov Family Foundation have teamed up with the award-winning theatre group Les Enfant Terribles, who have collaborated with Pussy Riot's Nadya Tolokonnikova to present Inside Pussy Riot, a breakthrough immersive theatre experience, co-produced by Alexandrina Markvo (Bird&Carrot) that will take place during the exhibition's run at Saatchi Gallery.
Price: Tickets here 
Where: Duke of York's HQ, King's Rd, Chelsea, London SW3 4RY\
Cultural Agenda: Wellness and Fitness
6. For a Fitness Festival: Be:Fit 
What: Be:Fit, Europe's largest women's focused fitness festival, will be hosting Be:Fit East by West Wellbeing Festival on Sunday (12th November). The event is a one day festival celebrating total health and wellness, including an exploration of mental health, and how business and happiness in the workplace can affect wellbeing.
Why: Jasmine Hemsley, Co-Founder of Hemsley & Hemsley will be headlining the event, and every guest will get a copy of her brand new recipe book, East by West. Guests will be able to enjoy complimentary beauty treatments, fitness and yoga classes and workshops; from nutrition to nourishment and building a brand in the wellness industry. There'll also be plenty of refreshments and beverages throughout the day.
Price: Tickets here 
Where: South Place Hotel, 3 South Pl, London EC2M 2AF
7. For Morning Mediation: Good and Proper Tea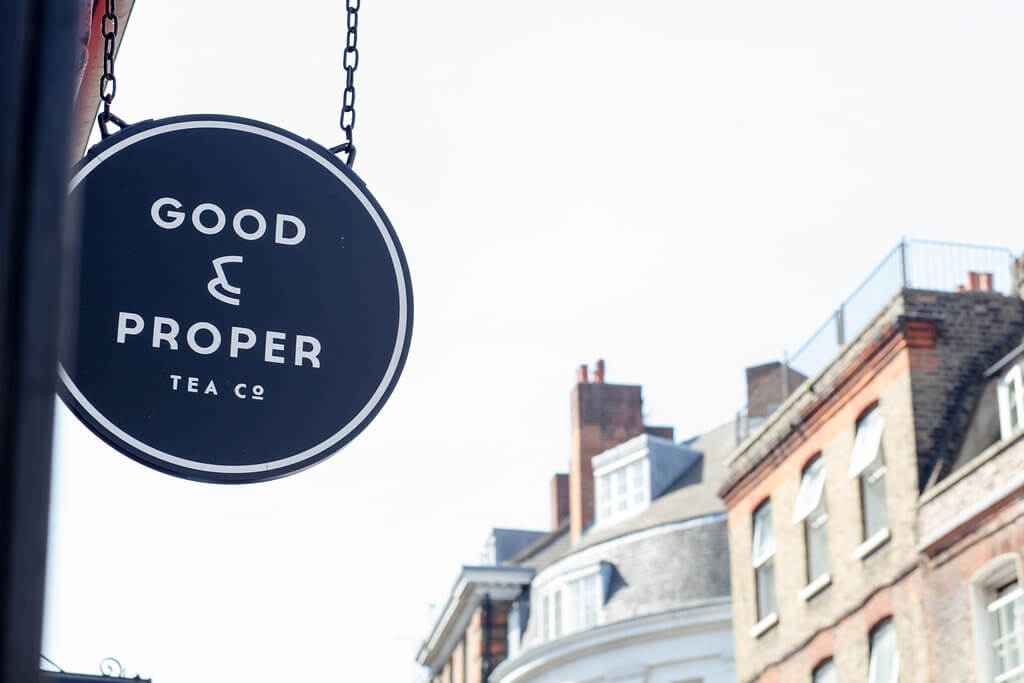 What: Good & Proper Tea are running free meditation classes at their Leather Lane tea bar every Wednesday in November. The classes are perfect for clearing the head, and aim to kick start the increasingly dark mornings off on a positive note.
Why: The classes are free, start at 7:30am and are led by Wellness Coach, Natalie Cristal Morrison. After the class, choose up a brew from Good and Proper's full range of yum loose leaf teas, and nibble on their signature hot sourdough crumpets topped with avocado and seeds, and the classic butter and jam combo.
Price: Free. Sign up here 
Where: 96 Leather Ln, London EC1N 7TX
Cultural Agenda: Special Events
8. For a Party/Rave/Good Time: Bongo's Bingo 
What: The Printworks will host one of Bongo's Bingo's biggest shows of 2017 on Thursday (9th November) in the Press Halls with Jonny Bongo at the riotous helm, featuring epic production and incredible sound in the cavernous industrial space. And in keeping with Bongo's Bingo's shows with guests, this event is set to be a real classic – So Solid Crew will be in attendance.
Why: It's hard to capture the unique mix of everything that happens at Bongo's Bingo – it's partly a show, partly a rave, partly an experiential odyssey and very much an amazing night of bingo as its frantically beating heart. It's true that Bongo's Bingo has to be seen to be believed – the show mixes the traditional elements of bingo with dance-offs, rave intervals, plenty of heckling, audience participation, countless hands-in-the-air anthems and of course the chance to win prizes too, from Henry Hoovers, boxes of Coco Pops and life-size cardboard cut outs, to actual cold hard cash.
Price: Tickets here 
Where: Printworks, Surrey Quays Rd, London SE16 7PJ
9. For a Celebration of All Things Japanese: HYPER JAPAN 
What: HYPER JAPAN, the UK's biggest celebration of Japanese culture, cuisine and cool, returns to London's Tobacco Dock from 24th – 26th November. Now in its 7th year, this event continues to bring a taste of Japanese tradition, modernity and the latest trends to the heart of our city.
Why: For the first time, HYPER JAPAN is bringing Illuminight to the UK, a festival of lights which sees traditional Japanese 'akari' lantern crafts get a modern makeover, created by up-and-coming artists. HYPER JAPAN also sees the launch of the Ramen Experience, where people can try four different dishes and understand the differences each one brings to the table. Once all four dishes have been sampled, visitors will vote for their favourite and receive a bowl of the ramen to enjoy. Tech fans are in for a treat thanks to the gaming areas where they'll be a chance to play on ol-school games from the 80s and 90s, and there's crafts, food, sake and a whole lot more.
Price: Buy tickets here 
Where: The Tobacco Dock, Tobacco Quay, Wapping Lane, London E1W 2DA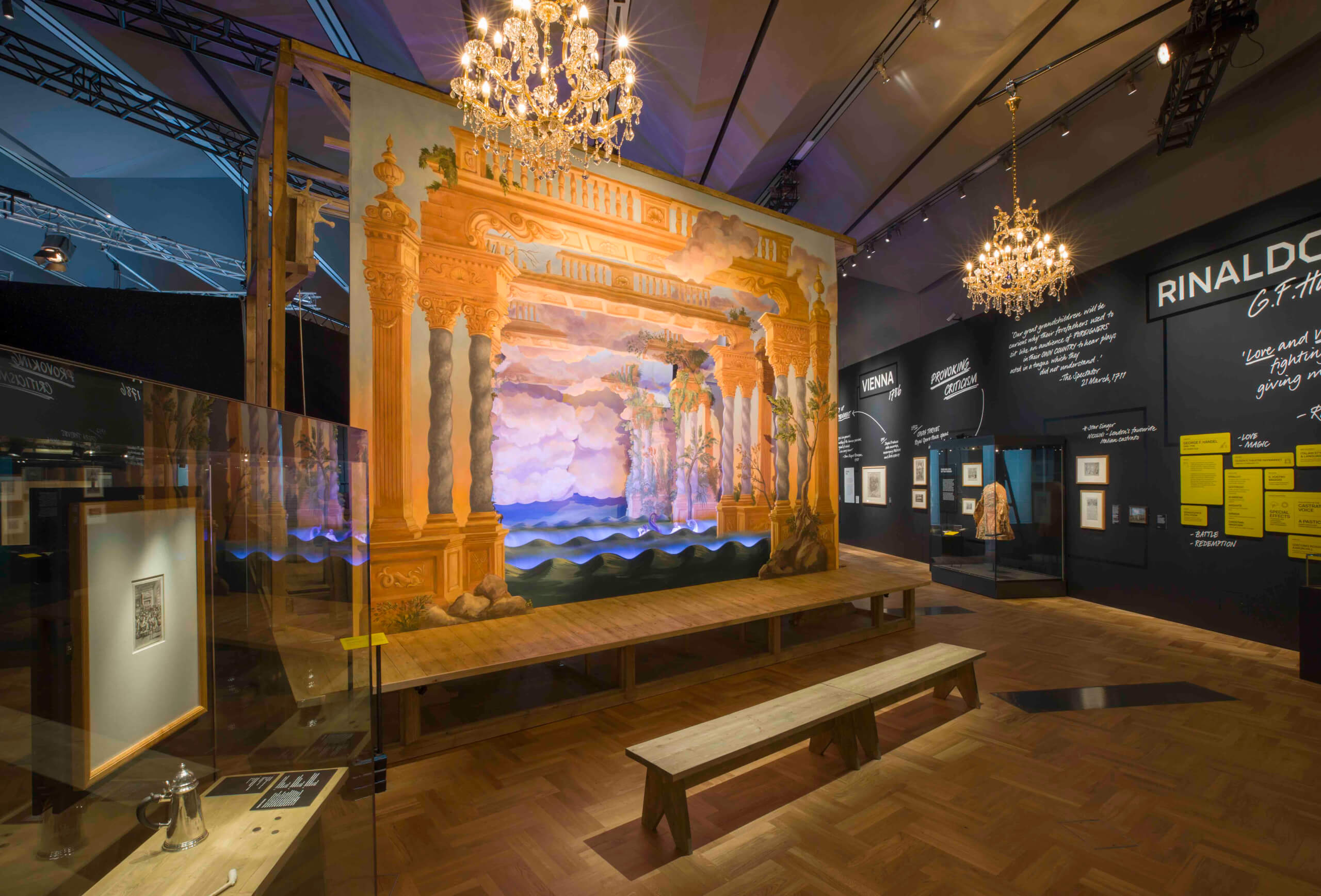 What: Running from 10th – 12th November, opera will take over the V&A, with performances, workshops and screenings throughout the galleries. Free to attend, the Opera Weekender will give those new to opera the opportunity to experience the art-form as leading companies come together, from Garsington to Grange Park.
Why: On Friday (10th November), Sarah Hardie's before sleep at the end of love opera will be performed in the V&A's Sackler Courtyard: through spoken-word, song, and movement, the piece explores themes of the voice, self, contemporary lovers and friendship, and catch a screening of Garsington's hour-long Semele, a touching and humorous opera featuring some of Handel's most exquisitely beautiful music. On Saturday (11th), Colombian soprano Julieth Lozano from the Royal College of Music's International Opera School will perform in locations around the museum and on Sunday (12th) Music Theatre Wales will present The Homecoming Aria from the opera, The Golden Dragon. A discussion with the team to discuss the creation and impact of their new production, and a performance of its emotional climax.
Price: For more info on the various events, see the website here 
Where: Cromwell Road, London SW7 2RL