Donate to charity simply by eating? We're in. Throughout February, restaurants and chefs across our fair city are holding a series of events that will allow you to feast on gourmet kebabs, lemon drizzle cakes and special menus, all for a good cause. Here's how to get involved:
What: Kebab kings Stephen Tozer and Ed Brunet, founders of Soho's gourmet kebab restaurant Le Bab are hosting their first Great British Bab Off on Sunday (11th February). The charity event, in partnership with Action Against Hunger, will see Le Bab compete with four of London's hottest restaurants for the title of the capital's best kebab, with all proceeds going to the charity.
The Events: Le Bab's dish, created by head chef Manu Canales Garces, will be barbecue Herdwick lamb's tongue, iskender dressing and meadow leaves, in a sheep buttermilk flatbread. Manu will go head-to-head against fellow chefs including Hus Vedat (Yosma), Jeremy Chan (Ikoyi), Jacob Rosen (Pitt Cue Co.) and James Hart (El Pastor), each cooking their dish at the Kingly Court restaurant.
Price: Tickets are priced at £45 per person (wine flight available for £35 supplement), and include a five-course kebab tasting menu and dessert. All proceeds go to charity Action Against Hunger. To book, customers should visit Le Bab's website or call 02074399222.
Where: Le Bab, 2nd Floor, Kingly Court, Soho, London W1B 5PW
2. For a Cake Competition: Bluebird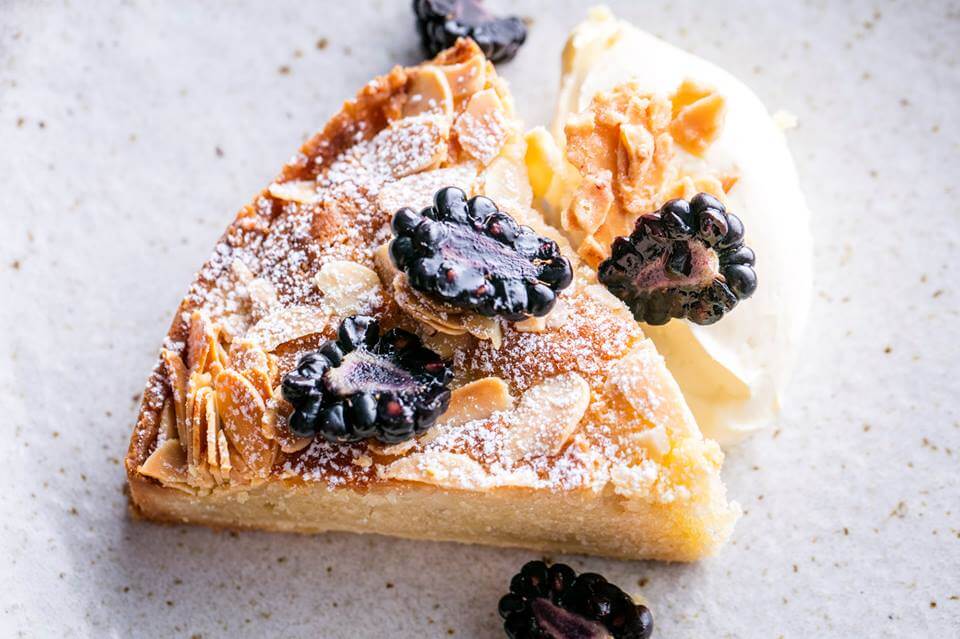 What: Bluebird in Chelsea is on a mission to find London''s best baker in their very own bake off. On Sunday (11th February), from 12-3pm, talented bakers and bakeries, from London''s favourite to undiscovered talent will go head to head in the Bluebird Bake Off, held in support of international development charity, WaterAid.
The Events: The courtyard will be filled with gingham bunting, cake stands and the smells of freshly baked pastries from bakeries such as Pearl and Groove and Pophams Bakery. Those who fancy themselves as the next Mary Berry will also be able to join the party and each vendor will be given their own stand to show off their cake baking, bread making and pastry creating skills. For the competition each vendor will be asked to prepare their interpretation of one of Britain''s favourite cakes: the lemon drizzle. Each cake will be submitted to the esteemed judges, with a panel including Great Taste Award judge and dessert obsessed Felicity Spector, MasterChef finalist and cookbook author Emma Spitzer, Bluebird''s very own pastry chef, Roger Pizey, a cookbook author specialising in cakes and patisseries with experience working with the likes of Albert Roux at Le Gavroche, and Deputy Editor of About Time Magazine, Alicia Grimshaw (that's me).
Price: Sign up here 
Where: 350 King's Rd, Chelsea, London SW3 5UU
3. For a 24 Hour Supper Club: Billy and Jack
What: MasterChef 2016 losers Billy and Jack will be hosting a one-off supper club with a difference. Taking place at Plum + Spilt Milk in King's Cross, Billy and Jack will challenge themselves to cook for 24 hours straight at London's first 24-hour supper club, in aid of Cancer Research UK to mark World Cancer Day on Sunday (4th February). Dishing up spectacular, tasty food from Saturday 3rd to Sunday 4th February, Billy and Jack aim to raise £12,000 for their chosen charity.
The Events: Kicking off at 11am on Saturday (3rd February), Billy and Jack will prep and cook for nine consecutive supper club sittings, seeing them cooking through the night spanning brunch, lunch, dinner and late-night feasting to finish at 11am on Sunday. To keep spirits high, and the menu ever-changing, Billy and Jack will be joined by friends and fellow foodies from: Plum + Spilt Milk's own award-winning team, headed by Mark Sargeant and Mike Denman chef, food consultant, food writer, Ben Tish; chef, restaurateur and author, Dan Doherty; winner of MasterChef 2016, Jane Devonshire; chef and author, Emily Roux; broadcaster, Marie Claire Food Editor and co-founder of the food and lifestyle brand Jackson&Levine, Laura Jackson; chef, restaurateur, cookbook author and broadcaster, Clodagh McKenna; chef and author, Sophie Michell; and chef and cancer survivor, John Lawson from Food by John Lawson.
Price: At least 50% of proceeds will go to Cancer Research UK to help fund more research, more treatments and more cures. For details and tickets, visit the website here.
Where: Great Northern Hotel, Kings Cross St Pancras Station, Pancras Rd, Kings Cross, London N1C 4TB