The renaissance begins on April 12th. Le Bab are marking the occasion with an alfresco feast, at their Covent Garden restaurant. Executive Chef Manu Canales and the team will be lighting up the grill as they cook a specially curated menu, which is a celebration of the season, and the ideal occasion for your post-lockdown social debut.
Le Bab's Alfresco Feast: The Menu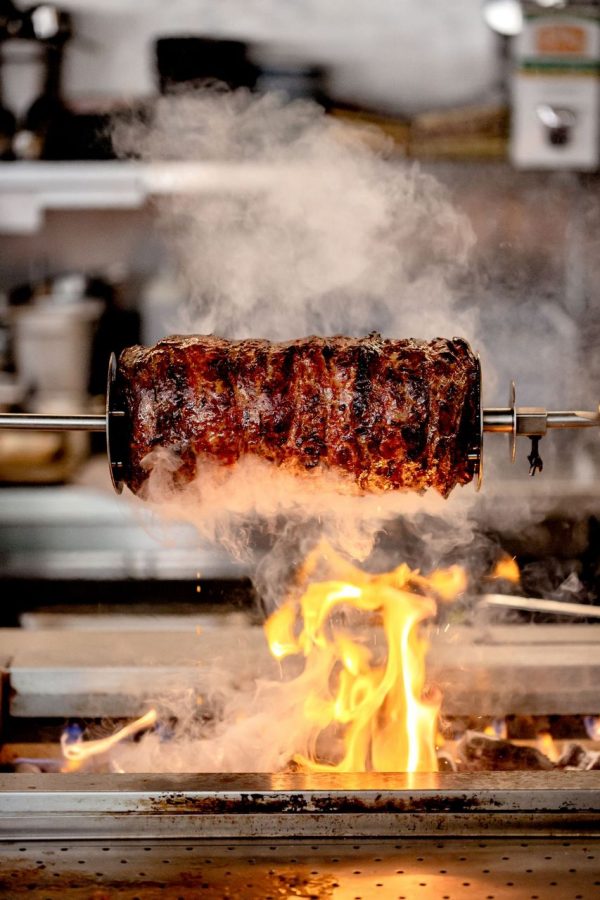 To start, guests will be presented with a selection of mezze to share, including: Spring hummus with garden peas, horseradish and mint, halloumi and falafel, and a mixture of secondary cuts presented as Mini kebabs on flatbreads – belly, leg, neck and offal.
For the main event, Prime cuts of meat will be shared amongst the table, served alongside Pink fir confit and blasted potatoes, Grilled and pickled fennel and the all-important House sauces (chilli, garlic and labneh).
To round off the meal will be Rhubarb gözleme, a sweet take on the delicious Turkish street food staple.
The ticketed event, for £35 per person, will include a welcome drink and a 3-course set menu. There will be two sittings available- starting at 17:30 and 20:00. For those looking for an extra-celebratory return to restaurants, a selection of unlimited crafted cocktails, Prosecco, and craft beers will be available to add, for £19 per person.
Le Bab's Alfresco Feast: The Details
When: Monday 12th April, 17:30 – 19:30 & 20:00 – 22:00
Where: Maison Bab, 4 Mercer Street, Covent Garden, London, WC2H 9FA
What: £35pp including a choice of welcome drink and a 3-course set menu
How: Link to book tickets here