Is this a thing? Can we make this a thing? We're going to try, for sure. There's been a flux of new alpine-themed terraces, restaurants and bars opening in London this December, and we're into it. Why visit one of these ski lodge restaurants in London? Because it's cheaper than flying to Meribel, and full of less posers, Made in Chelsea cast and Hooray Henrys. Here's where to get a taste of the apres-ski life in London, without the flight time:
1. For Alpine Fun: The White Haus
The Lowdown: Bringing the charm of The Alps to the heart of the capital is The White Haus in Farringdon with its unique, timber clad, chalet-style bar and dining room, complete with a bookable vintage cable car.
Eat and Drink: From schnitzels and sauerkraut to Swiss beer-battered fish and chips and sharing boards of Baked Mont d'Or, pickles and potatoes, the menu takes inspiration from the Alpine countries of Switzerland, Germany, Austria and France. The all-day menu spans from pastries in the morning to bar bites like pretzel with horseradish crème fraîche, and desserts including apple strudel, and hot chocolate mousse with vanilla ice cream.
Where: 17 Farringdon St, London EC4A 4AB
2. For Igloo Dining: The Sipping Room
The Lowdown: The Sipping Room has welcomed back their famous snow globes for another wintery season. Accommodating groups of up to eight, the globes all come fully furnished with toasty touches including electric heaters, sheepskin throws and Drake & Morgan's signature hot water bottles, and hats and gloves to keep those mitts warm.
Eat and Drink: Snow Queen cocktails are in abundance – favourites include their Noble Negroni, using clementine-infused vodka, and the Winter Princess, featuring a muddle of Snow Queen vodka, creme de cacao blanc, prosecco and silver. Snacks come in the form of Scandinavian treats including a smorgasbord, charcuterie board and even a traditional Scandinavian Kanelbullar (a massive fluffy giant cinnamon bun).
Where: West India Quay, 16 Hertsmere Rd, Canary Wharf, London E14 4AX
3. For a Winter Wonderland: Bluebird Chelsea 
The Lowdown: Bluebird Chelsea is now home to three new heated wooden chalets on their courtyard, while the space has been transformed into a magical Narnia-esque white wonderland. The wooden chalets are furnished with velvet and faux-fur cushions and throws, festive wreaths and twinkling lights creating cosy hideaways from the wintry elements.
Eat and Drink: A warming menu of fondue, apple pie and boozy hot chocolate are available in the chalets as well as a new cocktail menu, created in partnership with Ketel One. The new cocktails feature the like of The Tumnus Tipple, a hot spiced Ketel One and Tonic with cinnamon stick; The Aslan Roar of Ketel One with Ancho Reyes chilli liquor, lime and ginger ale; and The White Witch Martini, a classic served to your taste.
Where: 350 King's Rd, Chelsea, London SW3 5UU
4. For Rooftop Chalets: Madison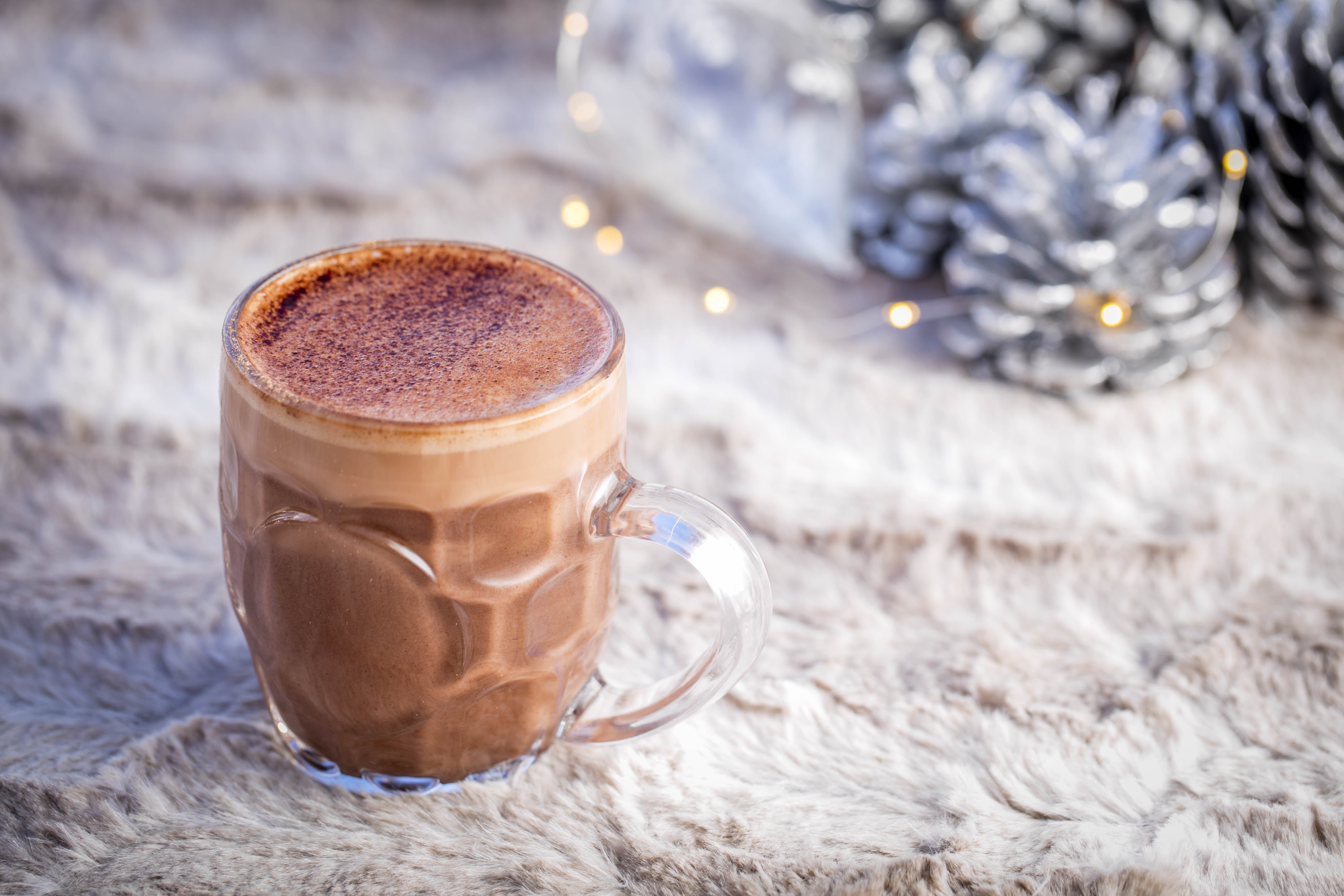 The Lowdown: Take a trip to Madison for all the glamour and wintery vibes of the après-ski scene without having to leave the capital. The rooftop bar has gone all out for the festive season: chalets with timber-clad walls, and twinkling lights, live music, sharing boards, winter warming cocktails, and views of St Paul's Cathedral and the London skyline.
Eat and Drink: The bar team have created a warming slope inspired menu complete with a selection of Belvedere cocktails, winter warmers and a boozy hot chocolate delight. Head Chef Robin Tarver's Alpine snacks include baked Normandy camembert, "Currywurst" bacon frankfurter, mac n' cheese with leeks and shaved truffle, and festive desserts.
Where: Rooftop Terrace One, New Change, London EC4M 9AF
The Lowdown: Swap the Northern Lights for the star-lit City skyline, and head to Aviary's Arctic Escape for a high-altitude pop-up featuring some of the most stylish, Nordic-inspired igloos in town. Accommodating up to 10, the igloos pay homage to traditional Icelandic-style, with rustic natural wood decor, hints of stone, and hanging winter foliage and pine.
Eat and Drink: Sustenance comes in the form of sharing platters featuring the likes of rare roast beef and Yorkshire pudding canapés with creamy horseradish, pigs in blankets, and turkey brochettes topped with Brussel sprouts and roast potatoes, as well as vegan bites of Kentucky fried cauliflower with piquillo pepper ketchup.
Where: Royal London House, 10th Floor Montcalm, 22-25 Finsbury Square, London EC2A 1DX
6. For a Fancy Tasting Menu: Le Pont de la Tour
The Lowdown: Le Pont de la Tour has launched Le Lodge d'Hiver on their terrace, an immersive winter hut experience boasting an intimate five-course festive tasting menu with Moët & Chandon for two
Eat and Drink: Dishes on the tasting menu includes: a fresh oyster and Oscietra caviar with lemon gel and samphire; seared duck foie gras on toasted brioche with pear, pomegranate and pastis jus; and homemade lobster tortellino with salmon and prawns in a shellfish bisque. The penultimate course is a traditional French dish of tournedos rossino with topinambour, braised ox cheek and bone marrow, and to finish, a stunning Martinique Trois Rivieres rum Baba with vanilla Chantilly.
Where: 36D Shad Thames, London SE1 2YE
7. For Rooftop Hideaways: John Lewis and Partners
The Lowdown: John Lewis' winter rooftop draws inspiration from the hedonistic frost fairs that took place on the frozen River Thames during the cold months of the 17th Century, when shop owners would set up stalls selling hot gin to hundreds of delighted Londoners. Along with an outdoor ice skating rink, the rooftop has also welcomed two new bookable hideaways where you can enjoy a selection of hot gin-based cocktails, and lovely pies.
Eat and Drink: Taking residency in their first out-of-truck kitchen, the award-winning MYPIE serve Scotch eggs, freshly baked sausage rolls, and a rotating menu of mouthwatering pies including venison, juniper and chestnut mushroom, creamy chicken and smoked ham, and roasted pumpkin, green chilli and feta, all served with buttery mash and lashings of homemade gravy.
Where: 300 Oxford Street London W1C 1DX