Yoga Lovers Guide: Best New Classes & Events in February 2017By Angelica Malin
Looking for the best new yoga classes in London? We've got you covered. I must confess: I'm a total yoga fanatic. Any excuse to get upside down, in the latest Sweaty Betty kit and do some deep, restorative breathing, I'm there. But we can all fall into a yoga rut, from time to time, and get stuck into the same practice, classes and routine. If you're looking to shake up your Shavasana this month, here's our favourite new yoga classes, events and retreats in the capital this February:
New Yoga Classes in London: February Specials
For Pop-Up Yoga: Frame x Liberty
What: Frame Yoga (60 minutes)
The Lowdown: As part of Liberty's Re-set campaign, there's a new dedicated Reset Space hosting a variety of Frame classes throughout February, including Frame's signature yoga class. Frame have just announced a new timetable of classes at Liberty, where Frame fans can enjoy some of the boutique gym's signature classes including Body by Frame, Frame Barre, Frame Yin Yoga,Frame Rave and Frame Beyonce Dance Workshop.
The Class: Frame will be take you through a fun but chill flow. You can also expect some yin poses helping you to reset for the week ahead. It will finish with a short meditation to help you chill out. We love. 
When: Monday 6th and 13th at 6.30pm at Liberty London
For Delicious Yoga: Bhuti London
What: Aromatherapy Yoga (75 Minutes)
The Lowdown: Yoga and aromatherapy are holistic and ancient practices, both offering physical, mental and spiritual benefits for the practitioner. The use of aromatherapy blends while practicing yoga can enhance the practitioner's experience and benefits from both therapeutic areas. Get involved.
The Class: Mollie Bridgeman leads Aromatherapy Yoga – she began her yoga in 2001 and certified as an Anusara School of Hatha Yoga teacher in 2012. A mother of three, Mollie pauses daily for deep meditation, breathing, asana and time to share with students. Her teaching during the class weaves in the aromatic and healthful benefits of therapeutic grade essential oils. During this class not only are the senses enthralled by the beautiful aromas during your practice, but the focus and effects of your practice are intensified by the use of carefully chosen essential oil blends. What's more, these wonderful oil blends can aid you physically, spiritually and mentally.
When: Every Friday at 10.30am at bhuti, 50 Hill Rise, Richmond, London, TW10 6UB
What: Hip Hop Yoga (60 minutes)
The Lowdown: ONE LDN have a broad range of yoga classes and some really cool ones for bored yogis. Try Hip Hop Yoga – it's great for letting off a bit of steam.
The Class: Get limber and lean with the funkiest class in London. Combining Vinyasa flow with the best urban hip hop beats, this class is all about high energy levels and athleticism. You won't believe how much fun getting fit can be. At ONE LDN the class is held in a dedicated Flex & Core area is equipped with premium yoga mats and blocks, as well as specially designed balance bars.
When: See the timetable here. ONE LND Imperial Wharf, The Boulevard, London, SW6 2UB. Book here.
New Yoga Classes in London: Relaxing Classes
1. For Spiritual Practice: Chakra Express at Hilltop Studio
What: Chakra Express with Hajnalka Wray (60 minutes)
The Lowdown: The yoga industry has boomed in recent years, with western studios constantly inventing new and innovative ways to practice.  But for those wanting a step back to the original and spiritual roots, this 'express' class by Thula Yoga's Hajnalka Wray is a perfect introductory taster to authentic yogic teachings.  A 60-minute version of the traditional Agama Yoga- combining hatha, laya, tantra and kundalini yoga – Chakra Express promises to open, calm and uplift all aspects of your being.
The Class: These classes begin with a gentle Vinyasa-inspired warm up to the flow of some gorgeous yogi tunes. Surya namaskar variations follow which then flow into a traditional tantric hatha, working on all the chakras from the root to the crown. "When I talk about working on the chakras I mean we move energy, we perceive, control and direct energy through the system thus opening, balancing and purifying all our chakras and nadis" says teacher, Hajnalka. "This ultimately has an effect on the physical organs of the body which is why yoga makes you young and beautiful and healthy". What could be a better incentive that that?
When: Tuesdays 6:30pm and Thursdays 2pm, Hilltop Studio, Muswell Hill. Book here.
2. For Calming Yoga: Centric:3Tribes
What: Candlelit Yin Yoga (60-75 mins)
The Lowdown: Perfect to reduce stress, poor posture, and tension in your body this is the perfect antidote to modern life. The room is candlelit, poses to open the chest, shoulders, hips, legs and spine are held for 3-5 minutes, and guided breathe work and relaxation help you learn techniques that will instantly recharge your energy levels and bring you into the moment.
The Class: Working the deeper tissues and fascia in the body, Yin Yoga also is a perfect complement stronger yoga practices and workouts. The perfect thing to de-stress and relaxing after the working day, and help yourself get a great night's sleep.
When: Sundays 7-8:15pm, 8:30-9:30pm at Yogacentric, Crouch End and Tuesdays 7:45-8:45pm at Centric:3Tribes, Crouch End
3. For Anxiety: Vinyasa Flow with Fearless Fox Yoga
What: Vinyasa Flow for Stress and Anxiety (60 minutes)
The Lowdown: The pace and stresses of modern life can drain our energy reserves leading to the collapse of mental and physical balance, tension in the muscles and poor posture – this class is designed to target these issues.
The Class: Expect techniques to encourage full and deep breathing, increasing blood flow around your body, strengthening the nervous system and its ability to withstand stress.  Endorphin-inducing yoga flows and stress-relieving postures will open up your body, melting tension in the muscles and focus your mind away from worries, allowing you to stay present in the moment. The class will leave you with a sense of calm that can be carried over to your daily life.
When: 6.45pm Tuesdays at The Honor Oak Wellness Rooms. Book here.
4. For Hatha Yoga: Yoga Forever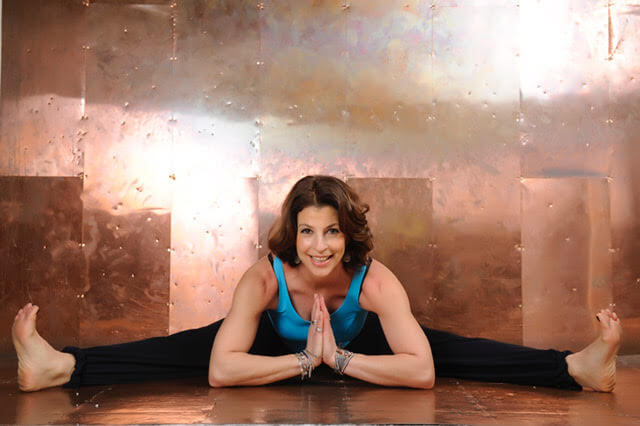 What: Hatha Flow (75 mins)
The Lowdown: Whether you're a weekend warrior or a wannabe warrior, yoga will help to release stiffness and lack of flexibility in the lower and upper back, hips and legs, whilst increasing mobility and tone throughout the body. It will increase stamina, help to prevent injury and set you up for a better night's sleep.
The Class: The class runs on a drop-in basis which means you come when you can. They practice a Hatha flow style of yoga where each week the class identifies a different theme; it's fun, informal and a great way to exercise. All abilities are welcome.
When: 19.45 to 2100 every Wednesday at Hamilton House, 211 Balham High Road, SW17 7BQ – book online here
 New Yoga Classes in London: February Workshops
1. For Primal Moves: Animal Flow at Hilltop Studio
What: Animal Flow (2.5 hours)
The Lowdown: Taking the industry by storm is an innovative new fitness program, with a primal twist. Animal Flow® combines ground-based movements with elements from various bodyweight-training practices in a flow like sequence to create a fun and dynamic work out.
The Class: From the start of this two and a half hour workshop you will learn the basic flow sequence – Ape, Beast, and Crab – the ABC of Animal Flow.  From these core moves all other movements and transitions stem. This flow can then be built on by adding more complex movements to challenge you at whatever level you are. Much like a Vinyasa class, the constant movement and sequencing in Animal Flow will improve your mobility, strength, endurance and power. Not only will you be pushed to the max but get set for an exciting and highly entertaining adventure as you connect with your primal self.
When: Saturday 18th February at Hilltop Studio, Muswell Hill with Edita Tarvydaite. Book here.
Price: £20. Book here.
2. For Children's Yoga: Hero and the Diamond at Hilltop Yoga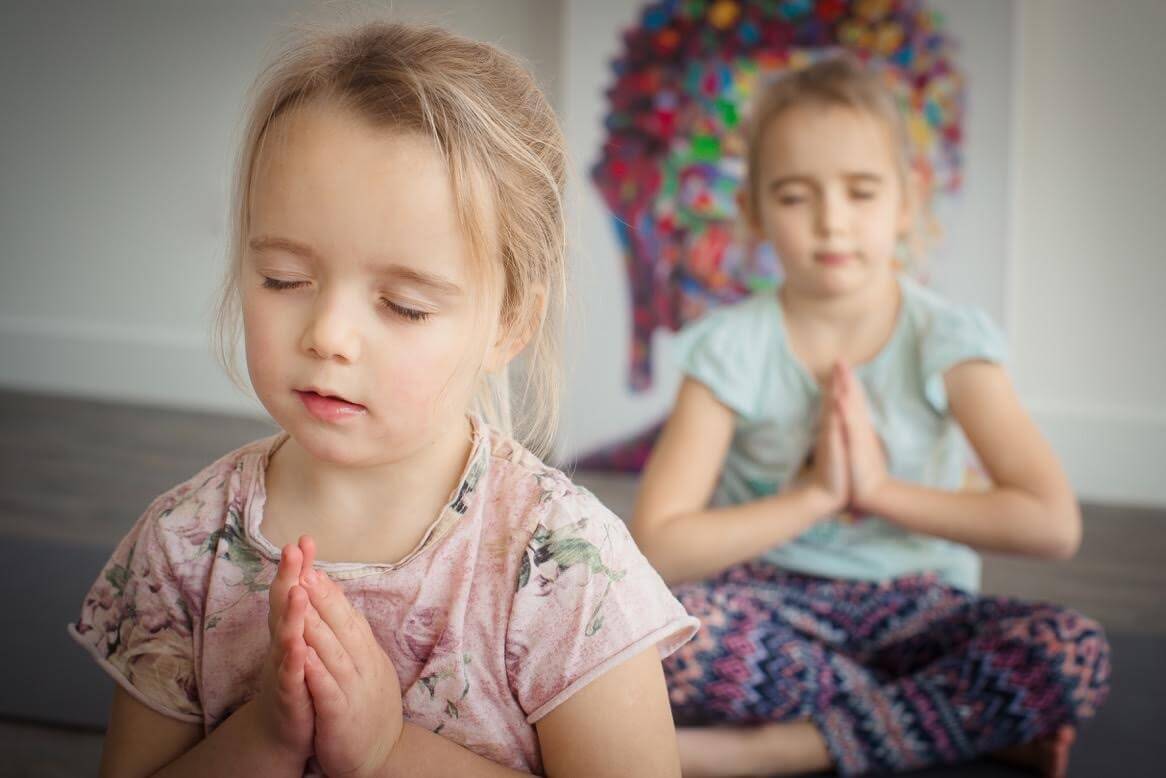 What: Hero and the Diamond Heart (2.5 hours)
The Lowdown:  This coming Valentines, join Hajnalka Wray as she beautifully guides your children on a yogic adventure, exploring love, truth and what it means to be courageous.  Written by Hajnalka, 'Hero and the Diamond Heart' tells of love lost in a kingdom after an evil witch casts a peculiar spell. A courageous little Yogi saves the day and in so doing shows us the importance of being truthful and kind. We're waking up in the West to the benefits of yoga and mindfulness for our children and what better day to explore that than on the day of love?
The Class: This special heart focused workshop will start with a series of fun and imaginative warming up exercises to ensure children's bodies are safely prepared for the practice. They are then guided through a Yoga Story that keeps them entertained and engaged, while practicing keysyoga postures.  The workshop is also packed full with arts and craft activities – building a heart mandala – and musical games and songs.  The session concludes with a guided meditation that will leave your children feeling calm and content.
When: 14th February 2:30-5:00pm. Hilltop Studio, Muswell Hill
Price: £15. Book here.
For a Yoga Brunch: Good Yoga Life
What: Find Your Goddess Yoga Brunch (1.5 hours)
The Lowdown: Every yogini knows that deep down within her beautiful self rests an inner goddess.Yet we are often quick to forget about this inner power. When we are in tune with our inherent goddesses, our lives are transformed into a limitless, joyful, and abundant experience.  
The Class: Join Emily for a confidence boosting power flow to awaken your fire energy. Feel empowered, feel free and ready to stand up for your dreams. Qnola's organic quinoa granola is the perfect superfood for every goddess designed to connect with the body and mind on a cellular level, keeping you healthy, grounded, powerful and sustainably energised.
When: Saturday 18 February on 9.30am to 11am.
Price: £16. Book here.
For a Boozy Yoga Brunch: Yin and Gin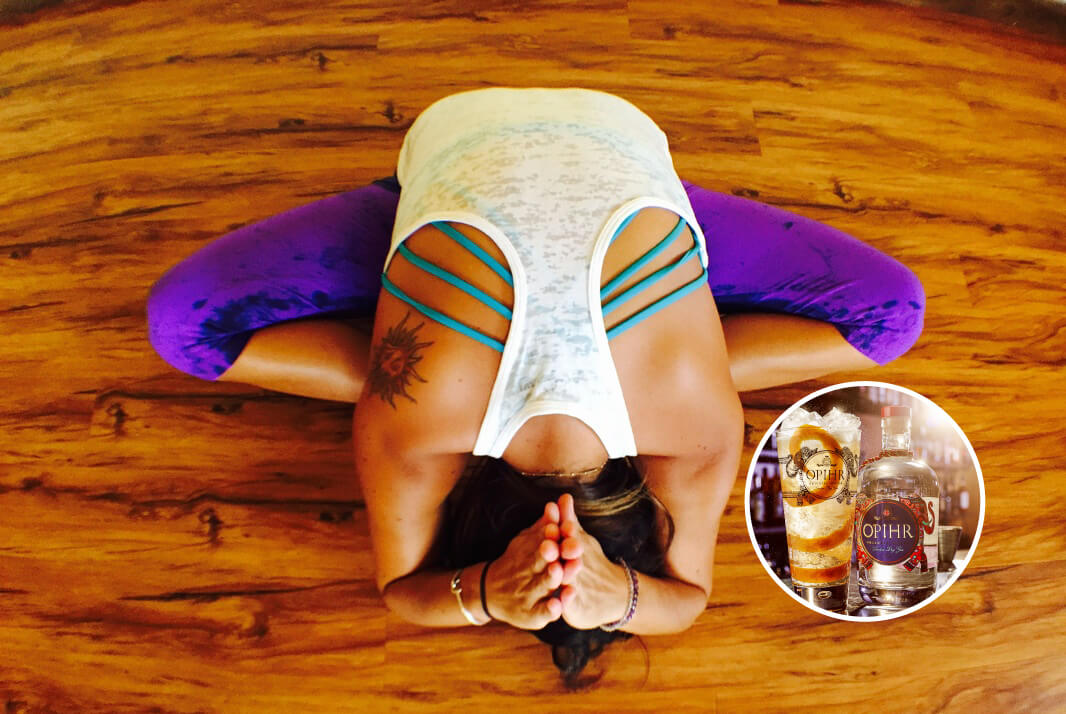 What: Yin and Gin (60 minutes)
The Lowdown: Come for the yin… stay for the gin! Let go of your week and explore the spicy combination of yin-yang yoga, washed down with the exotic spices and botanicals of Opihr Oriental Spiced Gin.
The Class: The perfect way to spend your Friday night, rejuvenating your body and mind, ready for rest of your weekend! A 60min yin-yang yoga class combining strength and vinyasa flow with more restorative postures to work deeper into the body. After class, relax and socialise with your fellow yogis and enjoy a glass or two of Opihr Oriental Spiced Gin, coming to you from the mysterious, ancient spice route.
When: 6.45pm on Friday 24 February at Coate Studios, 31 Coate Street E2 9AG.
Price: £20 per person. Book here.
For an Evening of Yoga: Wild Things with Battersea Yoga
What: Wild Things – Evening. Dance, Free Movement, Yoga, Bioenergetics, Meditation and Gong Bath at Battersea Yoga
The Lowdown: An alternative night out that's good for the soul. These evenings are a chance to blow away the cobwebs and connect to a deeper authentic Self. Bringing together great tunes spun by a Radio 1 & 1Xtra DJ, conscious dance, bioenergetics, yoga and sound-healing to leave you truly rejuvenated and centred. Prior to the beginning of class there's also a professional make-up artist on-hand to add some colour to the evening and UV face and body painting is available to those who want to indulge. Come along early (from 5.30pm) to ensure you get some funky patterns and swirls added to face, arms, legs… wherever takes your fancy. A totally free perk to the evening.
The Class: Beginning with DJ Izzy Fairbairn doing a 45-minute set and facilitating Conscious Dance, followed by a bioenergetics session with guru, Angus Ford-Robertson with poses to help relieve stress and tension and finally ending with some restorative yoga and a relaxing Gong Bath.
When: 25th February, 6.30-9.30pm and 25th March, 6.30-9.30pm at Battersea Yoga, SW11. £30 per person – book.