From woodblock prints to 20th century design, here's our guide to the best exhibitions in London this February.
Glenn Brown: Come to Dust at Gagosian
The Lowdown: Part of the Britart crew, Glenn Brown made his name with wildly exaggerated paintings that took as their starting point iconic works from art history. Though Brown certainly appropriated both subject matter and composition, the imagery used was radically transformed. His pieces have a dream-like, organic quality, often appearing morbid and not entirely of this world. Like most of the Young British Artists, Brown was not without controversy, and paintings that featured more direct references were often accused of plagiarism.
Brown's latest solo show Come to Dust at Gagosian remains comfortably within the artist's typical oeuvre, offering a chance to see some "classic" Brown work. He uses varied historical sources including Rembrandt, Delacroix, Raphael, and Greuze. For example, in the painting Let's Make Love and Listen to Death from Above (pictured here) the swirling clouds and sweeping figures borrow clearly from the Baroque, their original context and meaning shifted and warped at Brown's fingertips. The dramatic curation of the show works wonders, displaying pieces against atmospheric midnight blue walls and bringing them to life. Like most of what Gagosian does, this show packs a real punch.
When: Come to Dust runs until the 17th March 2018.
Where: Gagosian Gallery, 20 Grosvenor Hill, London. W1K 3QD. Admission free.
Photo Credit: Mike Bruce
Humphrey Ocean: I've no idea either at Sims Reed Gallery
The Lowdown: Although best known for his contemporary painting, Humphrey Ocean's latest solo show at Sims Reed presents spoils from the artist's fairly new relationship with printmaking. Ocean started experimenting more frequently with prints following a collaboration with Maurice Payne, a master printer best known for working with David Hockney in the 60s. Often depicting mundane, everyday objects, Ocean seeks to present these items under new perspectives, hoping to challenge the way we see things. Works on show include several pieces from his Chair series, which famously featured on the cover of Paul McCartney's 2007 album Memory Almost Full. 
When: I've no idea either runs from the 16th February until the 16th March 2018.
Where: Sims Reed Gallery, 43A Duke Street, St, James's, London. SW1Y 6DD. Admission free.
Photo Credit: Humphrey Ocean – Fat Check Chair, 2006
Reflections in a Blue Lake: The Woodblock Prints of Chen Li at Katrine Levin Galleries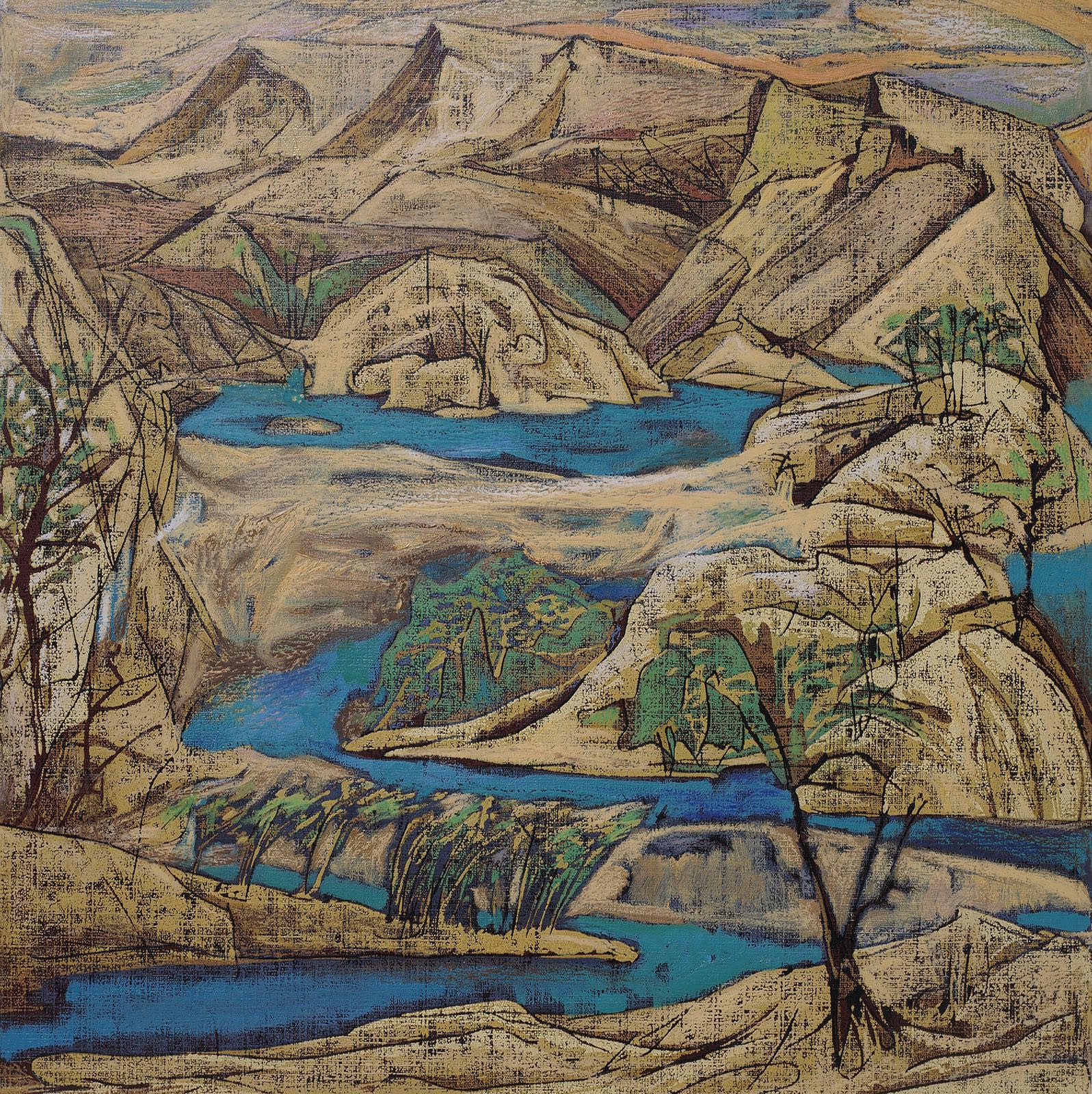 The Lowdown: Katrine Levin's noble mission is to provide lesser known contemporary artists from across the world a platform in the UK. Levin has so far largely focused on works from Southern China, and her latest exhibition Reflections in a Blue Lake continues this theme introducing the exceptional woodblock prints of Chen Li, and artist from the Yunnan province of southwestern China. Chen Li's practice is harmonious and beautifully pitched, a charming blend of Eastern philosophy and contemporary sensibility.
When: Reflections on a Blue Lake runs from the 19th until the 24th of February.
Where: Coningsby Gallery, 30 Tottenham Street, London. W1T 4RJ. Admission free.
Photo Credit: Chen Li Woodblock Prints, Courtesy Katrine Levin Galleries 
The Lowdown: Cuban-American artist Jorge Pardo is a contemporary sculptor whose work primarily explores the intersection between art and design. Most notable in this solo exhibition are a collection of large freestanding and suspended lamps. Made from various components including laser cut resin, their intricate, naturalistic forms resemble vegetation and emit light that casts playful, regularly changing shadows. Downstairs sit a series of wall installations/paintings created from layers of precision cut birch wood and mdf. The paintings are evocative of movement and colour, their perforated surfaces creating shadow, depth, and a kinetic energy that disorientates the eye. Another crowd pleaser exhibition from Victoria Miro's rota of top drawer contemporary artists.
When: Jorge Pardo runs until the 24th March 2018
Where: Victoria Miro, 16 Wharf Road, London, N1 7RW. Admission free.
Photo Credit: Courtesy Jorge Pardo and Victoria Miro, London 
Rhythm & Reaction at Two Temple Place
The Lowdown: Two Temple Place is particularly good at analysing British history. Their shows present detailed explorations of the nation's past, but keep a lightness of touch that makes their analytic lens an accessible one. Rhythm & Reaction is a fascinating exhibition of paintings that tell the story of Jazz music in post-war Britain. From being ostracised as an abhorrent blot on the musical landscape, through to acceptance, devotion, and dominance in nightclubs and dancehalls, learn how Jazz music brought together black and white musicians and audiences, and helped to change social prejudices in the 20th century.
When: Rhythm & Reaction runs until the 22nd April 2018.
Where: Two Temple Place, London, WC2R 3BD.
Photo Credit: Rhythm & Recation, Edward Burra, courtesy of LefevreFine Art Ltd, London and British Council Collection
Tara Donovan: Compositions at Pace Gallery
The Lowdown: Tara Donovan achieved acclaim for her use of ordinary, everyday materials in the creation of monumental sculptures and installation works. Her first exhibition at Pace London, Compositions, however is more delicate and sensitive in its nature and focuses exclusively on paintings. Her subtle, faded canvases of white, grey, and pale blue are reminiscent of Agnes Martin and Bridget Riley, but they have a looser, more organic configuration. When housed in Pace's cavernous interiors, viewing the calm and self-controlled paintings becomes something of a minimalist daydream.
When: Compositions runs until the 9th March 2018.
Where: Pace Gallery, 6 Burlington Gardens, London. W1S 3ET. Admission free.
Photo Credit: Installed view of Tara Donovan Compositions, 2018, Pace London. Copyright Tara Donovan, courtesy Pace Gallery. Photography by Damian Griffiths
Freeform: Jean Dubuffet, Simon Hantaï and Charlotte Perriand at Timothy Taylor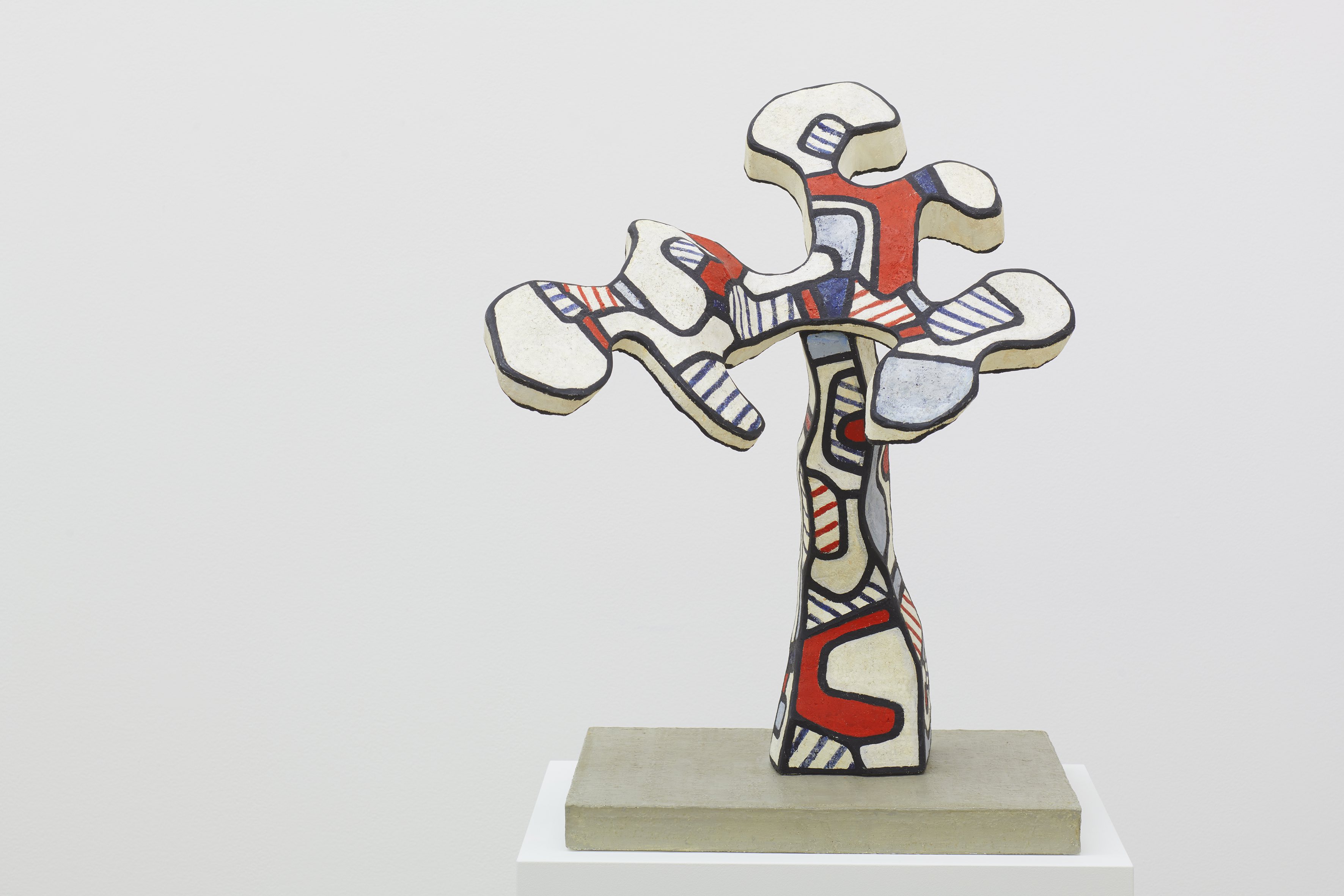 The Lowdown: A group show celebrating 20th century art and design, Timothy Taylor's Freeform displays work by three leading figures of Modernism. Certainly the most well-known of the three, Charlotte Perriand, a French designer and architect, was one of the leading lights of the early Modern movement. Once a student of Le Corbusier, her designs are still manufactured, admired, and highly sought after today. Freeform positions Perriand pieces against the work of two other French artists, Simon Hantai and Jean Dubuffet creating a dialogue that considers structure, form, and conscious and unconscious artistic creation.
When: Freeform runs until the 29th  March 2018.
Where: Timothy Taylor Gallery, 15 Carlos Place, Mayfair, London. W1K 2EX. Admission free.
Photo Credit: Copyright Jean Dubuffet. Courtesy Private Swiss Collection 
And a last chance reminder before it closes…Carmen Herrera at Lisson Gallery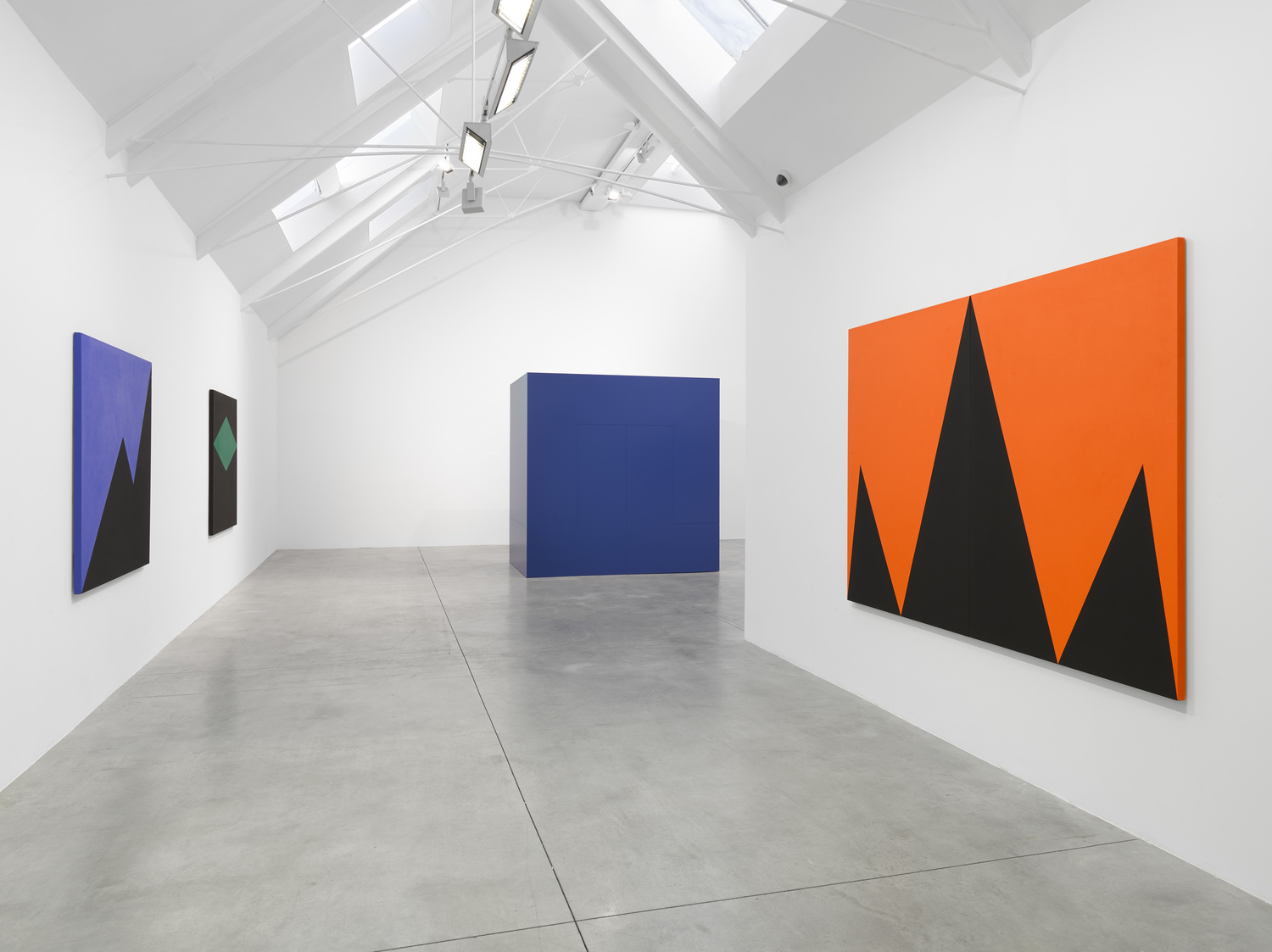 The Lowdown: Carmen Herrera's story is one that rewrites the history books and triumphs over male superiority. An early pioneer of geometric abstraction in the mid-20th century, Herrera was creating works at the same time as revolutionaries such as Ellsworth Kelly and Frank Stella. Some historians suggest she was working up to as much as a decade before her peers, but while Kelly and Stella become international art superstars, prevailing attitudes towards women and Cubans meant Herrera was all but ignored. Lack of success didn't deter the artist's commitment to the beauty of the straight line, and she continued her pursuit of geometric painting. Herrera would eventually begin to sell works in her 90s, and over the past decade, with help from gallerists and curators, her star has finally risen.
At 102 years old, Herrera remains an active and busy artist. Her work is now included in the permanent collections of major museums and galleries across the world and regularly achieves large sums at auction. In the UK Herrera is represented by Lisson Gallery, who are showing a well worth seeing selection of the artist's newest works from 2017.
When: Carmen Herrera runs until the 17th February 2018.
Where: Lisson Gallery, 27 Bell Street, London. NW1 5BY.
Photo Credit: Cermen Herrera, courtesy of Lisson Gallery