Fill Your Diary: 5 Great Events in London to Book Right NowBy Angelica Malin
Grab your girlfriends; it's time to fill your diary with the best events happening in London this & next month. Here's our run-down of 5 unmissable events in the capital right now: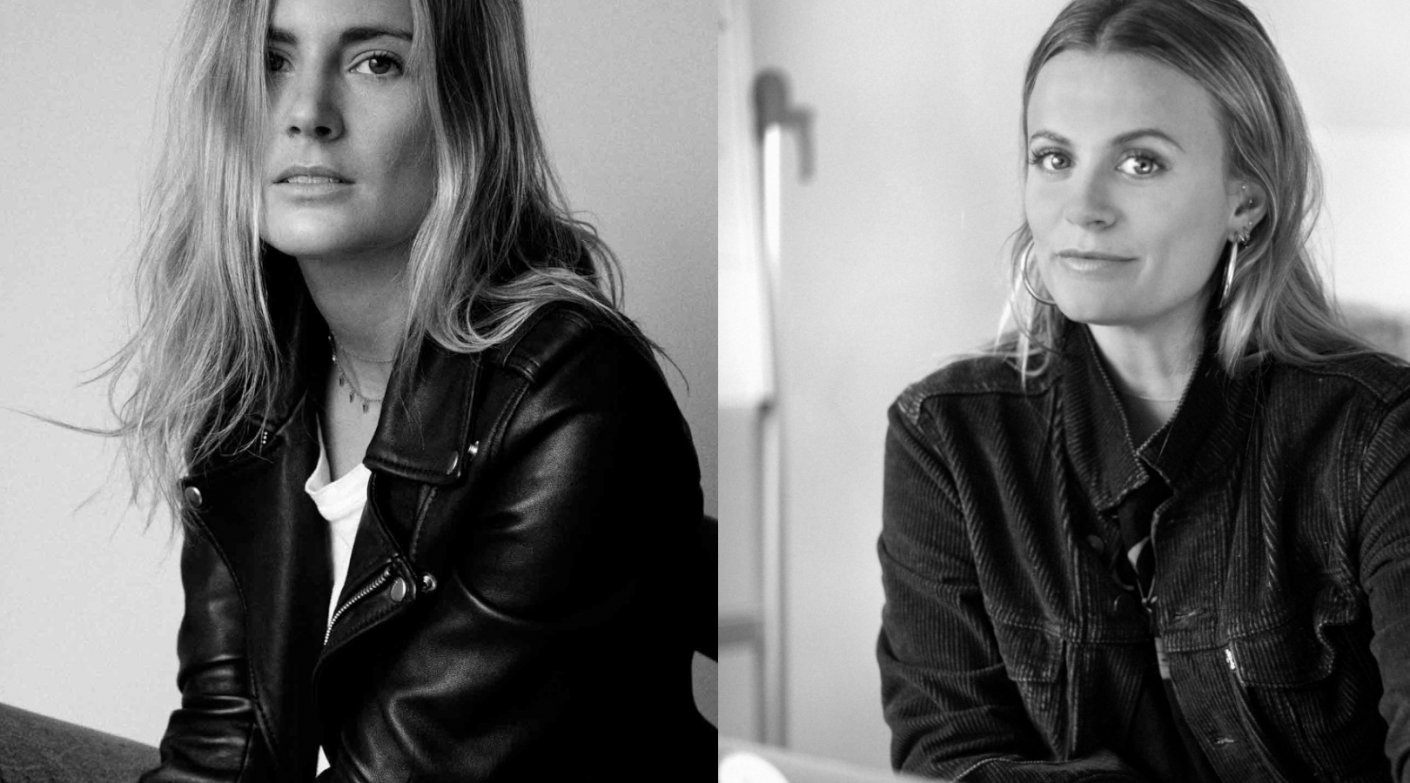 What: The Ivy Soho Brasserie has launched an 'In Conversation With' series, celebrating career-driven women from all industries. The first evening will be held on Monday, 11th March 2019 and co-hosted by Lucy Williams, blogger and brand consultant and Louise Troen, the Vice President of Marketing at Bumble.
The Lowdown: Guests are invited to join the business women for an evening of discussion covering topics such as perfecting the work-life balance, the everyday struggles of being a successful business women and many more. The evening will take place in The Ivy Soho Brasserie's beautiful private dining room with guests being treated to champagne and a selection of canapés.
When: Monday 11th March 2019 – 6:30pm-8:30pm
Book: Tickets are priced at £35pp and are available to purchase here
What: Caravan Fitzrovia is welcoming chef and writer Sabrina Ghayour for a full restaurant takeover on Monday 29th April with a special feasting dinner showcasing the Middle-Eastern recipes from her soon to be published cook book Bazaar.
The Lowdown: Sabrina is working alongside Caravan co-founder Miles Kirby to create a three-course sharing feast of vibrant vegetarian recipes from the book. The first course will comprise of small sharing plates, including Chickpea and Vegetable Kofta Wraps, Orange, Olive, Pine Nut Salad with Mint and Pul Biber, followed by a selection of sharing dishes including Assorted Freekeh Stuffed Vegetable Dolma with Pomegranate Molasses and Courgette, Spinach and Preserved Lemon Salad, accompanied with Spiced Okra Fries and Flatbreads. Dessert will be the choice of Sticky Beetroot Halva Tart with Pistachios or Courgette, Orange and Almond cake.
When: Monday 29th April 2019 – 7-10pm
Book: Tickets for the evening cost £60 per person, plus booking fee. Click here to book.
What: Ahead of International Women's Day, Five Points Brewery will be hosting a Women in Beer panel series at The Pembury, to celebrate the representation of women within the industry and launch their new 'Straight Up Pale Ale', in collaboration with Honest Brew.
The Lowdown: The panel is made up of four brilliant women, including a beer sommelier, brewing professor, art director, brewer and founder of the acclaimed group, International Women's Collaborative Brew Days (IWCBD). They'll be exploring the challenges and journeys women brewers, writers and professors have faced in the industry and discussing why it's important to continue making the beer sector accessible for all. Five Points is partnering with female led charity Rosa – all proceeds from ticket sales and the raffle will supports initiatives set up to benefit women and girls in the UK.
When: Thursday 7th March 2019 – 7-10pm
Book: Tickets are priced at £5, available from Eventbrite and include a free pint of Five Points x Honest Brew's new dry hopped, citrusy 'Straight Up Pale Ale'.
What: On Thursday 14th March, for one night only, celebrated chef and restauranteur Mark Hix will be taking over the kitchen at Wright Brothers Battersea.
The Lowdown: Mark will be meeting and hosting guests, whilst also serving up a five course seafood feast using only the freshest of fish and deliciously seasonal ingredients. Seafood lovers, should make sure not to miss out. The menu includes a pre-starter of pea guacamole with crab & chilli, followed by crispy fried cuttlefish with chilli, lime leaves & almonds, then oyster, bacon, & leek broth. For mains, there's a fillet of gurnard with steamed cockles & sea aster and for pudding, Scandinavian iced berries with hot white chocolate sauce.
When: Thursday 14th March 2019 – 6-9pm
Book: The menu, specially crafted for the occasion by Hix himself will be on offer for just £45, and for those who would like the perfect wine pairing, £75 per person. Book here.
What: As awards season is upon us, picture the scene: a devastatingly beautiful Art Deco cinema, movie magic at every corner, being transported to 1950's Hollywood with the opportunity to make, star in and produce your own Golden Age picture with your closest pals, to be followed by a glamorous awards ceremony.
The Lowdown: Lights, Camera, Action! is a new experiential evening launched by London's leading immersive game designers, A Door in a Wall, launching on a fortnightly basis from Wednesday 6th March 2019, with blockbuster ticket prices of £32.50. Lights, Camera, Action! creates the scenario of a team trying to make it big in the movies in a brand-new type of game, combining unique gameplay with escape room-style puzzles. The evenings run from 18.30 to 22.30 and take place at the iconic Mirth, Marvel & Maud, in the heart of Walthamstow, Waltham Forest – 2019's London borough of culture.
When: Fortnightly from Wednesday 6th March 2019
Book: Tickets cost £32.50pp and can be bought via DesignMyNight here.
And one for luck…
What: The British Library, that bastion of panicked dissertation writing, forbidden drinks and enchanted reading rooms is putting on a line-up of talks enough to make any food-lover salivate, uncontrollably. Featuring writers, historians, food experts and chefs, the British Library Food Season will involve talks, tastings and workshops inspired by the Library's extensive food-related collections.
The Lowdown: Every interesting food personality you could possibly imagine is on this line-up. You can expect a discussion about food poverty in the UK with Jack Monroe and Grace Dent, a panel exploring the beauty of stories in cookery books and recipe-writing with Nigella, Bee Wilson and Ella Risbridger and a talk all about taste and how our palettes are shaped with Yotam Ottolenghi, Tim Spector and another serving of Bee Wilson.
When: 1 April-31 May 2019
Book: Priority booking is available to members from 1 March 2019 and tickets will be on general sale from 8 March 2019 – so set a reminder in your calendar. The events will be held at The Knowledge Centre at the British Library.