Attend This: Salt Yard's Croquetas Challenge 2023By Iona Goulder
Who doesn't love a croqueta, eh? These spherical morsels are spiked with all kinds of meat, fish and veg, breaded and fried to golden brown perfection. Celebrating this beloved Spanish snack, renowned restaurant powerhouse Salt Yard Group will be bringing back its highly anticipated Croquetas Challenge, pitting some of London's best restaurants against each other to find the greatest croqueta in the capital. From the traditional to the forward-thinking, for fans of Spanish food, this is a truly unmissable event.
Croquetas Challenge 2023: The Lowdown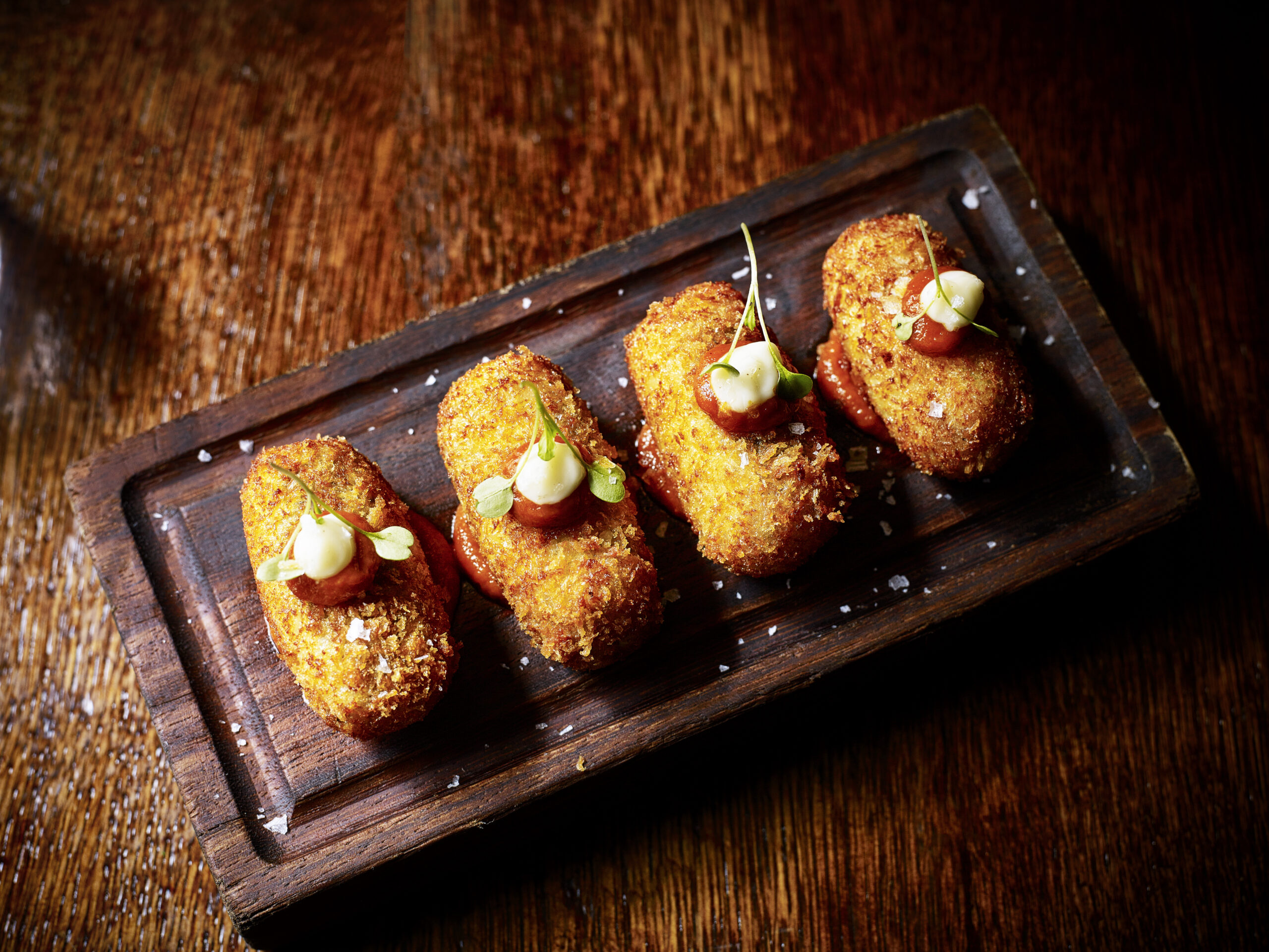 After the competition's heralded return in 2022, this year's challenge promises to be bigger and better than ever, celebrating six years of unearthing the best croquetas in the capital. For 2023, there will be two individual heats taking place in May ahead of the final on Tuesday 6th June where the winner will be crowned.
Offering some of the most innovative and exciting chefs and restaurants across London an opportunity to show off their skills and come up with their own unique take on the famed Spanish snack, the winner of the Croquetas Challenge will win a £200 prize for their chosen charity and will also have their recipe immortalised on the Salt Yard menu for two weeks. All croquetas entered will be judged by a panel of respected palates from the industry and beyond with the public tucking in and putting them to the test too.
Croquetas Challenge 2023: The Competition
Restaurants already signed up to be part of the Croquetas Challenge this year include Bar Kroketa, Bibo at Mondrian Shoreditch, Cin Cin Fitzrovia, Ember Yard, The London Shell Co, The Tamil Prince, Salt Yard, Salt Yard Borough, Signature Brew and Vori – all promising exciting, vibrant recipes guaranteed to be anything other than ordinary.
Dates and Locations:
Heat 1 – Tuesday 16th May 6pm at Salt Yard
Heat 2 – Tuesday 23rd May 6pm at Ember Yard
Final – Tuesday 6th June 6pm at Salt Yard Borough
Tickets are priced at £35 per person and include two drinks and a croqueta from each restaurant and can be purchased here and here. Tickets for the final will be on sale from 24th May 2023.