About Time: You Went on a Grand Journey with Bombay SapphireBy Alicia Grimshaw
If you're not familiar with Bombay Sapphire's Grand Journey – here's what you need to know. Last year, the gin kings at Bombay decided to put on an immersive drinking and dining expierence like no other. Tickets sold like hot cakes, and everyone (including ourselves), thought this event was the cats pyjamas. It was a right royal hoot. And so, Bombay Sapphire have just announced The Grand Journey 2.0 is returning to our fair city next month (17th – 23rd July). Here's all the important details:
The Grand Journey: The Lowdown
Buy your ticket, and board the train as Bombay takes you on an inspirational journey to explore the stories, myths and provenance behind the ten botanicals that are used in Bombay Sapphire gin. This year's experience will also see attendees enjoy world-class dishes created by Michelin-star chef, and all round good egg, Tom Sellers.
 From Java to Ghana to Tuscany, catch the Laverstoke Express to journey around the world to explore the ten botanicals and ten journeys that Bombay Sapphire embarks upon to create its perfectly balanced gin. Through exquisite botanical-infused cocktails and innovative creative technology, discover the travels that Ivano Tonutti, Master of Botanicals at Bombay Sapphire, makes to sustainably source the world's finest botanicals.
The Grand Journey: The Food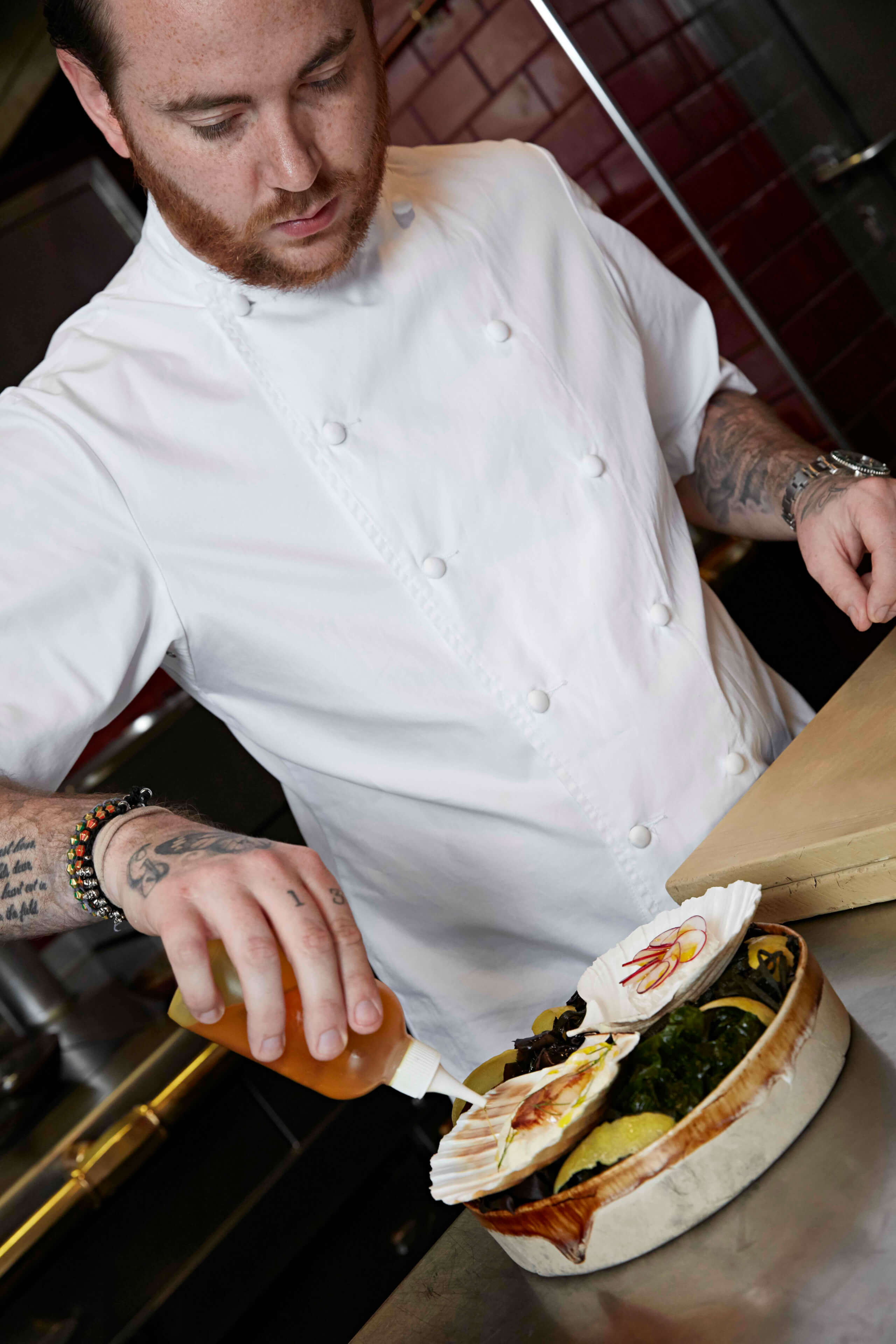 Michelin-star and Restaurant Story Head Chef Tom Sellers will elevate this year's culinary experience to greater, tastier heights, with bespoke dishes which celebrate and infuse botanical flavours to the same high standards that Bombay Sapphire does when creating its gin at its distillery in Laverstoke Mill, Hampshire. Tom's sensational dishes have been specially designed to accompany the unique botanical-infused cocktails on board the Laverstoke Express.
In short, you get to eat a slap up dinner created by Tom Sellers on a fancy train in Bank with stella cocktails to boot. Sound good? We think so. Grab your tickets here.