About Time: You Visited the UK's First Christmas Sandwich Café by TABASCOBy Alicia Grimshaw
TABASCO Brand and sandwich maestro Max Halley (owner of north London institution, Max's Sandwich Shop) have joined forces to open the UK's first pop-up Christmas Sandwich Café to help perk-up commuters the morning after their festive parties.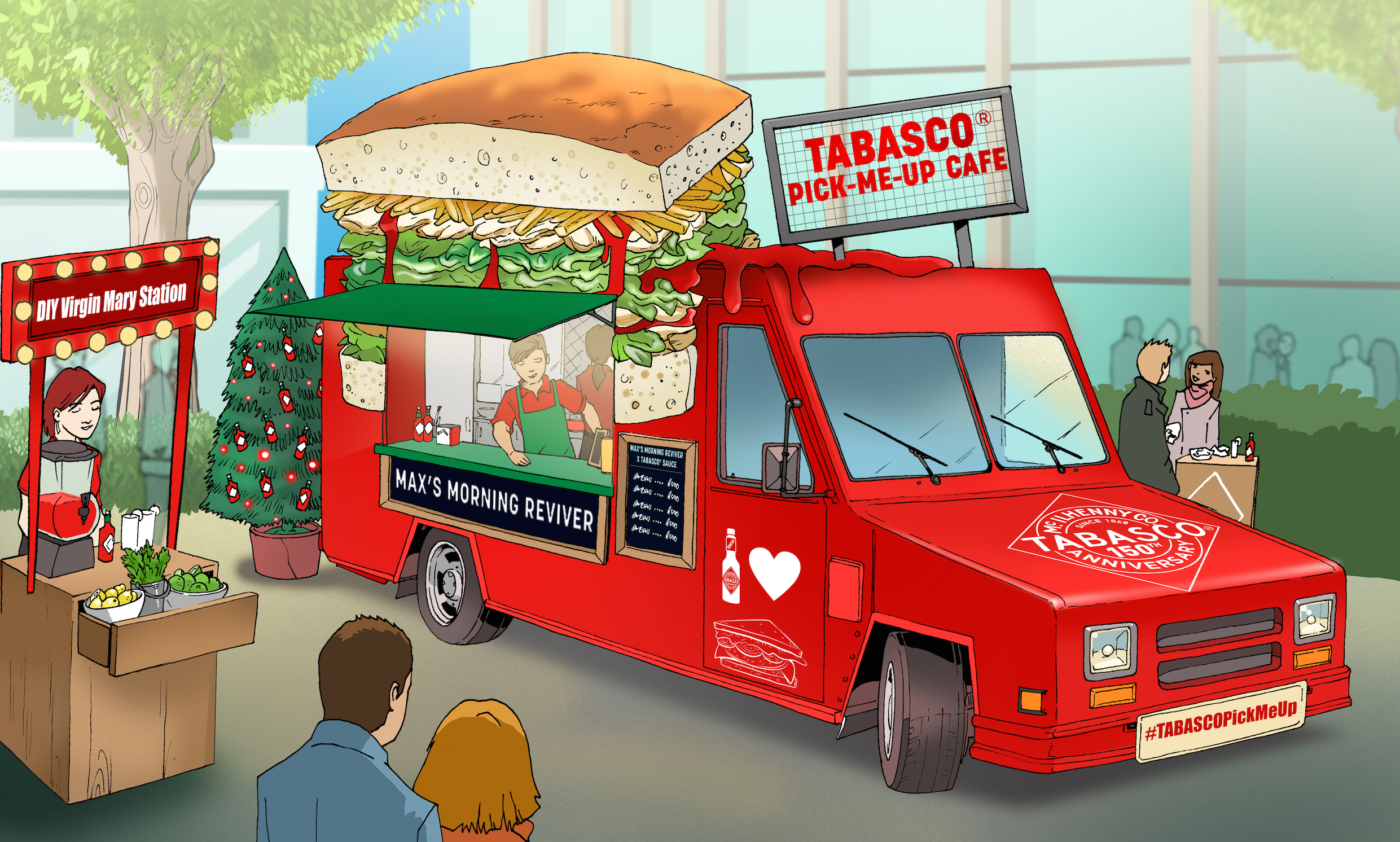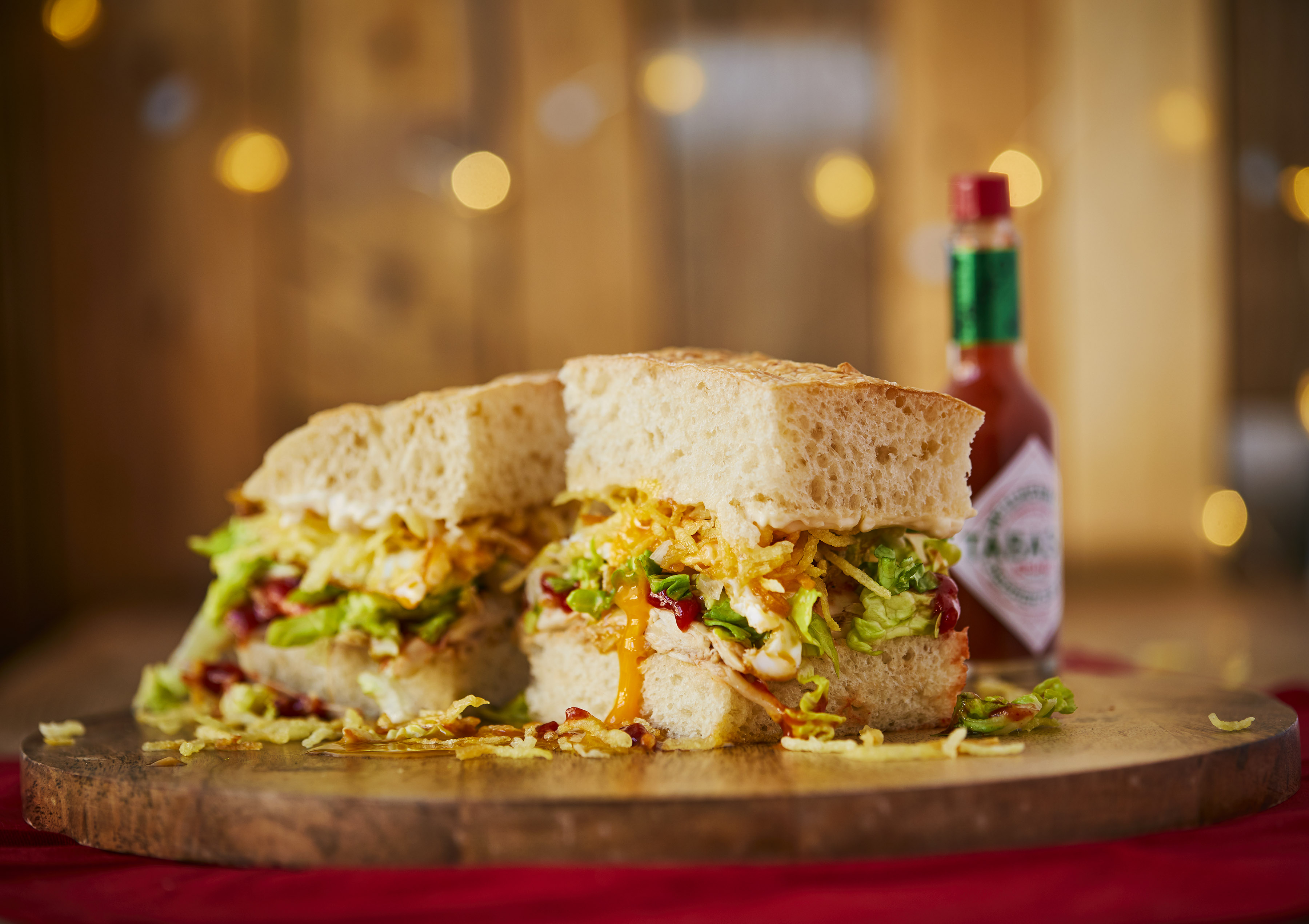 The TABASCO Pick-Me-Up Café, a one-of-a-kind sandwich van, with a giant 4ft, 3D-printed sandwich on the roof will tour the UK this December serving up Max's Morning Reviver – a FREE pick-me-up sandwich for party goers to enjoy the morning after the night before.
The sandwich abides by Max's six steps to deliciousness combining opposites like hot and cold, sweet and sour, crunch and soft. Max's Morning Reviver is a hot sarnie which packs a festive punch with smoked turkey legs, a fried egg, turkey gravy mayo, Bloody Mary ketchup with TABASCO Sauce, shoestring fries and Baby Gem lettuce in home-made focaccia bread. A vegetarian option will also be available, featuring a sage and onion stuffing patty. Each sandwich will be accompanied by a miniature bottle of TABASCO Sauce.
The café will stop at key commuter spots in London Victoria on Friday 7th December (7:30am – 10:30am), and will then travel to Leeds and Birmingham. It'll even serve bottomless Virgin Marys from a self-serve machine with a DIY garnish station.
For those who can't make it down to the tour, the sandwich is on sale now at Max's Sandwich Shop in Stroud Green until 20th December.