Christened Lee Alexander, designer Alexander McQueen – the 'Fashion Visionary' who broke the rules – receives his 'momento mori' at the St. James Theatre. Eulogised by the show's producer Robert Macintosh as an 'Artist, Genius, Icon, Legend', James Phillips' McQueen is a reliquary of the Londoner and those closest to him.
Complimenting The V&A's revered exhibition Savage Beauty – an immersive mix of technology, craft and showmanship spanning McQueen's collections from his 1992 MA show 'Jack The Ripper' to his unfinished A/W 2010 collection – McQueen builds on the public's generalist knowledge of the designer. Presented with the dramatic staging and sense of spectacle synonymous with his runway shows, McQueen is a part fact, part fictional presentation of the creative process and formation of Lee's ideas. His A/W '08 collection, The Girl Who Lived In The Tree, is an apt reference point from which to build the stage production, celebrating the mystical stature of the designer. McQueen focuses in on a fairytale narrative devised by Lee: "I've got a 600-year-old elm tree in my garden. I made up a story: a girl lives in it and comes out of the darkness to meet a prince and becomes a queen." The A/W'08 collection inspired by 'The British Empire, Queens of England, toy soldiers and punk princesses,' gives the play its momentum. Casting Diana Agron as punk princess Dahlia, an internet savvy employee at McQ Bond Street, Agron is cheeky, charismatic and vocally strong from the moment she stumbles on stage in those Armadillo shoes. In her London stage debut, Agron permeates the show's ominous undertone and straight talking approach, while  her rendition of Nirvana's 'Come As You Are' reminds us of her Glee beginnings.

After watching Lee (Stephen Wight) from the elm tree in his Mayfair residence for the past eleven nights, Dahlia decides to climb down and break into his house. In the hope of becoming someone special, she intends to steal a dress she could never afford to buy. The dress in question – a dyed ostrich feathers with hand-painted microscopic slides – was part of Voss, S/S'01, worn by 6'0" model Erin O'Connor and Björk but bought by no one. Humorously written, James Phillips welds fact and fiction, pairing cockney colloquialism with creative jargon, forgoing a reverential approach in favour of dramatic progression and exploration. Commenting on the underlying darkness of Voss (also known as the 'Asylum' show), which explored the politics of appearance, here Lee focuses in on the appearance of one particular woman wearing his dress – Dahlia. Through the character study of Dahlia, Lee's design process, his bipolar tendencies, doubts and personal limitations are disclosed to the audience. Wight's uncanny resemblance to a lean looking Lee, compliment his embodied representation of the 'bloke with the wobbly hand, wearing the worst clothes in the room' crassly and with tenderness as appropriate.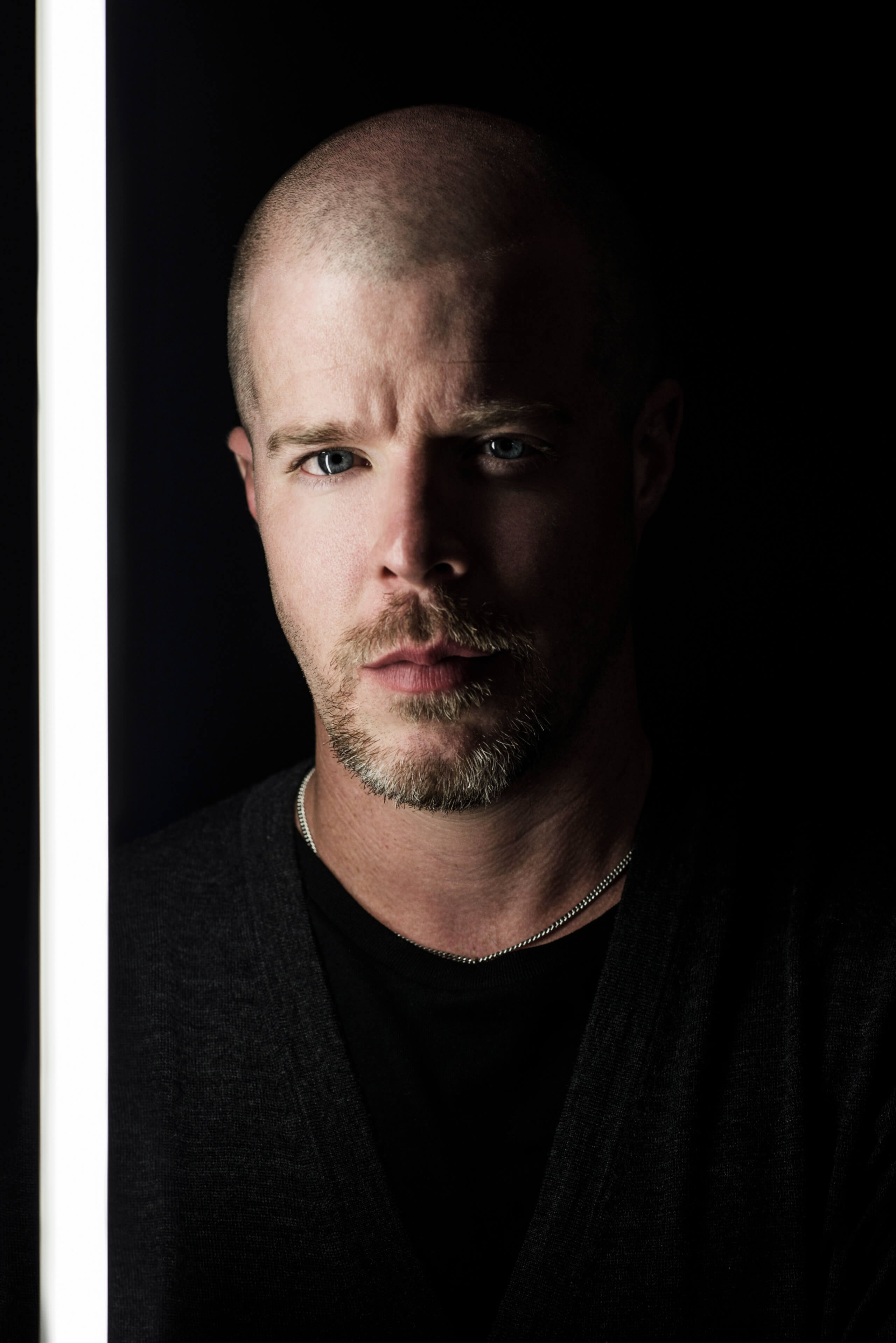 In their shared self-loathing, Dahlia and Lee, mirror the reliance's of the once inseparable pair, Lee McQueen and Isabella Blow. As Blow, Tracy-Ann Oberman excels both as vivacious doyenne and wistful friend. Committing suicide in 2007 after a number of failed attempts, Blow's presence signifies the struggles of the day-to-day and of imposed responsibilities to your talent. Director John Caird presents the shows' darker moments with both finesse and fervour. In its detailed appraisal McQueen will find sanctuary in the minds of fashion lovers, while avid theatregoers may need further convincing.
www.stjamestheatre.co.uk/theatre/mcqueen/
Photography by Specular