Looking for something wonderful and festive to do this weekend? We've got just the ticket for you. It's about time you discovered The Spirit Show – London's biggest, best premium spirits event, taking place on the 9th and 10th December. What's more, tickets are half price for our readers –  save 50% with code SS50 when used online – buy your tickets here. We couldn't be more excited about the event, and here's why you should be too:
The Christmas season calls for exceptionally good spirits – who doesn't love a well-mixed cocktail by a roaring fire? If you're looking for a show-stopper gin for a dinner party, the finest whisky to enjoy after a long, leisurely Christmas Day lunch or a little-known rum to impress your boss, this is the event for you. The Spirit Show bring you the best high-quality spirits and liqueurs on the market, meaning all the hard work is done for you. The Spirit Show is taking place at the Business Design Centre in Islington on the 9th and 10th December  – it's the UK's first premium spirits tasting event, covering everything from artisan vodka, craft gin, small batch rum and rare whiskies to lesser known premium spirits such as cachaça, armagnac, mezcal and many more. Delicious stuff. 
There's tons of amazing activities taking place at the show, which will give you the chance to try the finest spirits in the world and discover tipples from world class distilleries. Our tip? Try Barr Hill Vodka – exhibited for the first time in the UK, the drink is made by Caledonia Spirits in Vermont, and crafted entirely from fermented honey. Paul John will also be bringing their award winning single malt whiskies from Goa.
You will also have the perfect opportunity to try other sublime spirits you may have heard of but never tried. Zeca de Matos will be showcasing cachaça, which is produced high in Brazil's hidden and unexplored Minas Gerais region, where the Matos family has been quietly producing artisan cachaça for over a hundred years.
The show will also feature a series of masterclasses hosted by spirit experts Joel Harrison and Neil Ridley alongside Peter Holland from The Floating Rum Shack. Masterclasses include a chance to blend your own gin, and brush up your knowledge on whiskies and vodkas from around the world.
What's more, The London Cocktail Club will host a winter wonderland bar offering a range of their legendary innovative and exciting cocktails. Including 'Movie Nights' created with salted caramel vodka, malt chocolate and popcorn syrup alongside 'Winter Wonderland' a delicious mix of coconut chocolate vodka with almond and vanilla syrup.
At the Street Food Village chose from dishes including mac and cheese with semi dried tomato, tortilla with slow cooked lamb and hummus or a vegan sweet potato and squash falafel wrap, more choices will also be available on the day. Nom.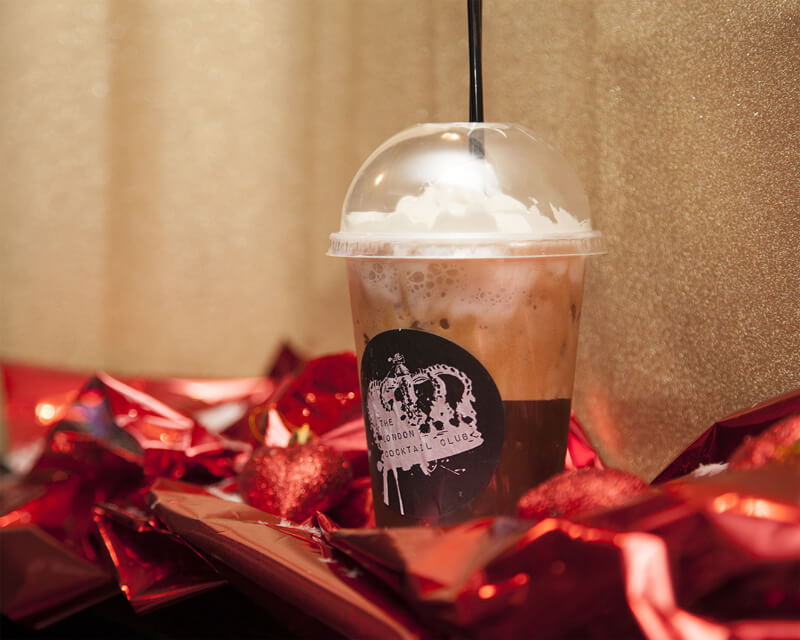 What better way to start the festivities than a chance to indulge yourself in the wonderful world of spirits. Tickets start from just £20 in our exclusive offer (code: ss50) and include unlimited tastings, a delicious meal from the Street Food Village, a limited edition Glencairn tasting glass and a free download of the show app with tasting notes.
The Spirit Show is genuinely something new and different, the first show of its kind taking place in the UK. It will be one of the best days out in London and the perfect way to kick off the Christmas season, stock up your festive drinks cabinet and buy Christmas gifts for your loved ones. Get involved. 
About Time readers can save 50% with code SS50, when used online. Tickets for Friday now £20 and Saturday now £22.50. Buy your tickets here.