This weekend (30th August to 1st September), London Bridge will be playing host to the annual Chinese Food Festival. Marking its fifth anniversary, this food festival promises to be a sensory experience celebrating the very best of London's love of Asian food. Here's the lowdown: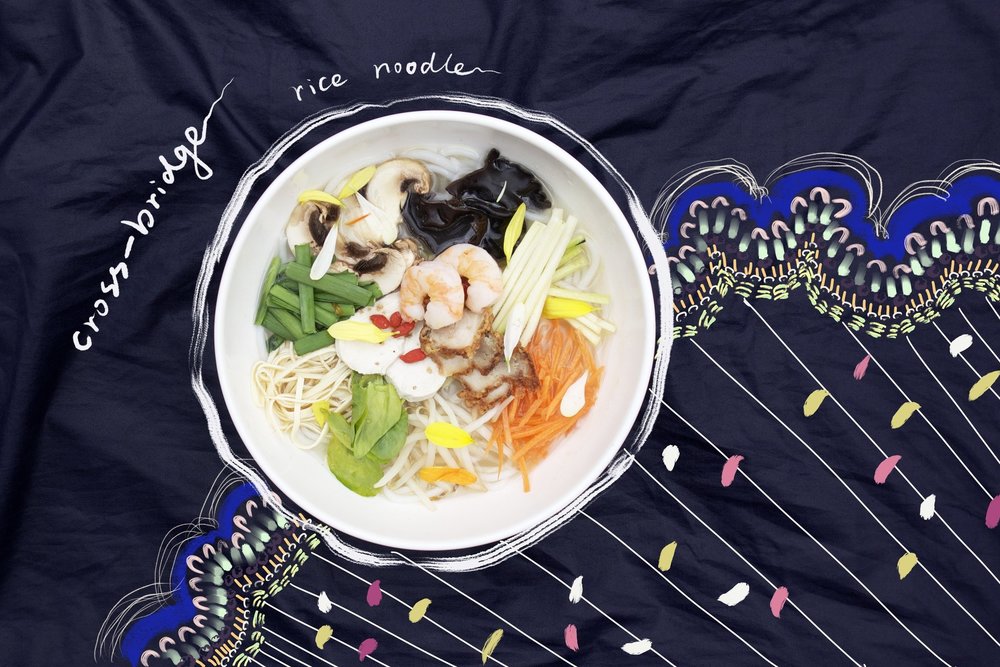 This year the Chinese Food Festival has incorporated London's love of Asian food by showcasing the very best that the capital has to offer. Non-Asian vendors, such as Crosstown Doughnuts, will also be joining in the celebration by creating unique bites exclusive to the festival. In addition to this eclectic array of mouthwatering dishes, the Chinese Food Festival will also be hosting workshops at the CFF Cookery School. Throughout the weekend, these classes will teach participants how to recreate authentic regional Chinese flavours and traditional dishes with ingredients from the UK. 
This celebration of Chinese culture in the UK will be represented by the UK Han Culture Association (UKHCA), a registered charity that aims to preserve and revive this significant cultural symbol of Chinese civilization. Visitors will have the opportunity to observe traditional Chinese performances, try on authentic hanfu clothing and sign up for the complimentary Han Beauty Experience with talented Chinese hair and makeup professionals in the Han Boudoir. 
The Jiangxiaobai Baijiu Bar will be serving drinks until late, allowing visitors the opportunity to make the most of this spectacular celebration of Chinese food and culture. 
Pleasant Lady, Bun House, Chilli Legends, Crosstown Doughnuts, Master Wei, Yun, Buy & Bite, Ricebrothers, Ugly Dumplings, Miss Teppanyaki, Wheelcake Island, Liu Xiaomian, Kung Fu Foods, Lee Kum Kee, Wong's Chinese Food, Three Uncles, DeZhuang, JiangXiaoBai, Oriental Drinks, Hungry Emperor, Handian and Jiaba.
When: Friday 30th August to Sunday 1st September
Opening times: Friday & Saturday: Midday to 10pm Sunday: Midday to 7pm
Find out more: Visit the Chinese Food Festival website to get the full lowdown here.