Think you know London? Think again. Whether you're a resident, seasoned visitor or first-timer, there are always new things to explore and discover in Britain's capital city. Some have been there for centuries, others may only pop-up for a moment, but all require a bit of extra detective work. You needn't go place hacking to experience these urban gems; all of these 'hidden' treasures are publically available to explore. The only question is, where to start?
The oldest house in London
Heritage buffs will want to check out the oldest standing house in the city. Built around 1600, it is thought to have survived the Great Fire of London in 1666 because it was protected by large priory walls. Of course you can't step inside (although you can sneak a peek of images on Google) but it's impressive enough from the exterior. The signatures of some rather famous visitors are rumoured to be etched into the lead window frames too, Sir Winston Churchill is one!
Highgate Cemetery
It might sound morbid but with "some of the finest funerary architecture in the country" Highgate Cemetery is actually rather beautiful. Karl Marx is buried in the East Cemetery, which you can visit for free. The Victorian splendour of the West Cemetery however, can only be explored by guided tour when you're able to visit the chapel, Egyptian Avenue and Circle of Lebanon.
Historic pubs
If a pub crawl is your preferred way to see a city, then London has more than it's fair share of interesting watering holes. The Prospect of Whitby in Wapping is London's oldest riverside pub, and is crammed with old ship paraphernalia.  Dating back to 1520, it was once notorious for smugglers, thieves and pirates, but you're now more likely to find a local tucking into a traditional steak and ale pie.
Rooftop film club
To find this hidden gem you have to head up. Towering over the London streets are a host of pop-up cinemas this summer. With four venues; The Queen of Hoxton in Shoreditch, The Bussey Building in Peckham, Kensington Roof Gardens and Roof East in Stratford, film fans can watch major screenings whilst listening through headphones (London isn't the quietest backdrop for an outdoor show). Tickets are £14 and films include both old and modern day classics – Top Gun, Bridget Jones' Diary and The Imitation Game to name just three.
Hampstead Heath Hill Gardens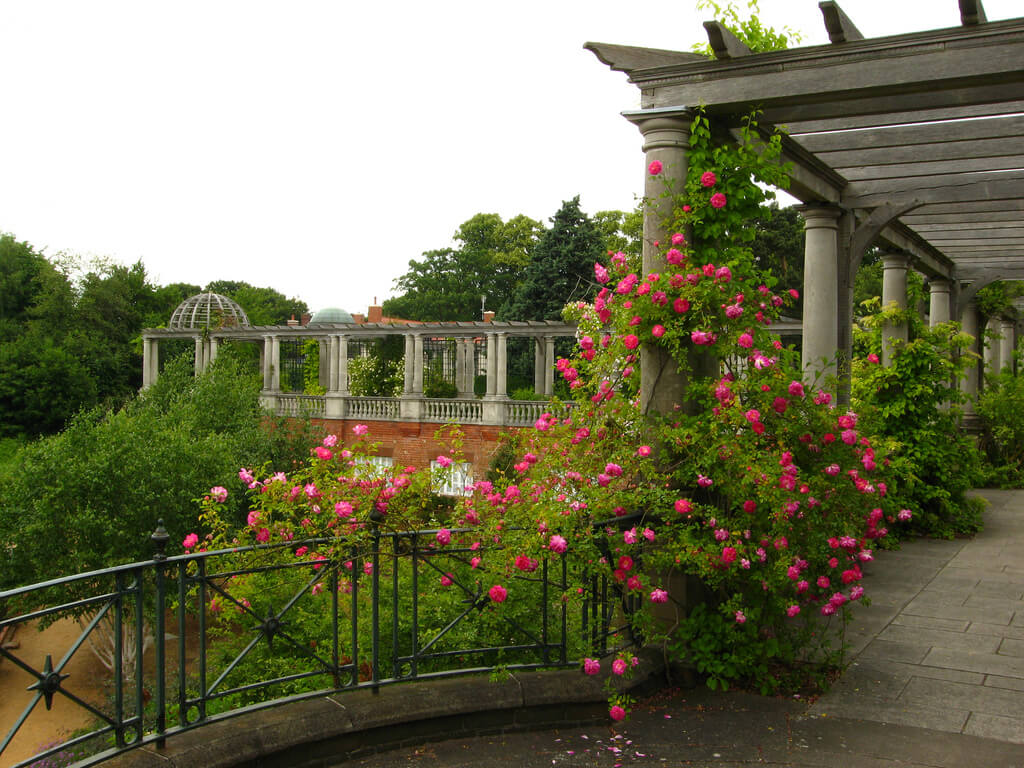 Nestled in a corner of Hampstead Heath is an impressive (yet quaintly ramshackle) pergola and hill garden. The extensive pergola was constructed between 1905 and 1925 and offers commanding views over the wooded hills of Hampstead Heath. Hidden from the public for half a century, it was opened up by the council in 1963 yet restoration of the ornate pergola continues to this day.
For those not living in London, visiting is super easy this summer by train or plane. Flybe offer cheap flights to London from the rest of the UK and selected European destinations.
This post was written in partnership with Flybe