About Time: You Discovered KERB's First Bricks and Mortar SiteBy Angelica Malin
We love street food, but what we don't enjoy is the unpredictable British weather which sees us ducking for cover in a bid to keep our falafel wrap dry. Fear not, as the clever folks at KERB have just opened their first bricks and mortar site right in the heart of Camden market. Introducing KERB Counter, a hidden gem located next to the 34 trader KERB Camden Market where you can chow down on London's greatest street food line-up as well as knocking back great beers, good wine, and cocktails on tap. Here's the all important details:
KERB Counter: The Lowdown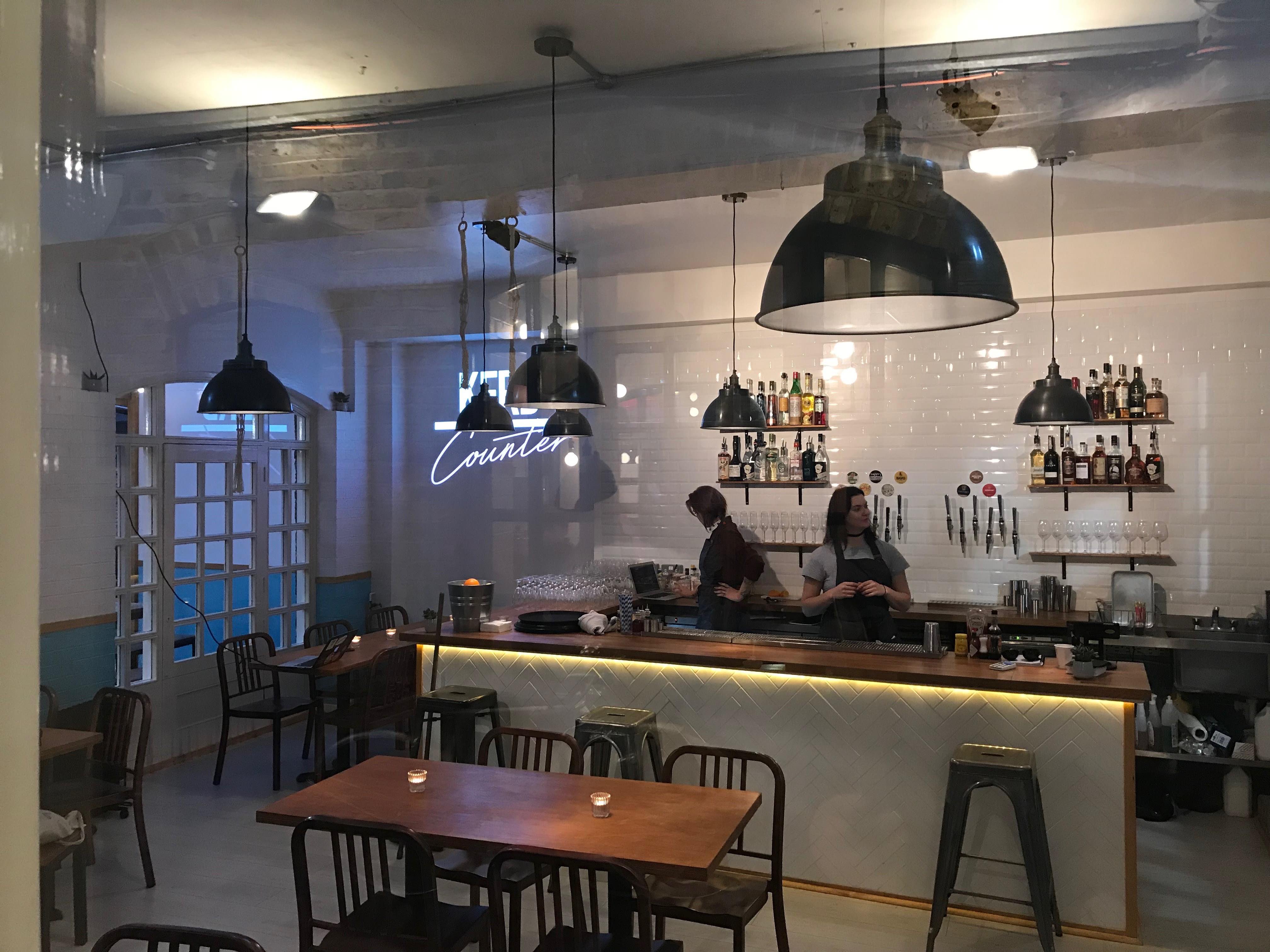 KERB Counter is open mornings through to evenings, seven days a week, serving a dynamic selection of beer on tap including Gipsy Hill Beatnik, Redhook Longhammer IPA and Beavertown Neck Oil, Assembly filter coffee and signature KERB cocktails.
The drinks menu has been designed to pair with dishes from KERB Camden Market, with monthly trader takeovers hosted in the evenings. KERB have brought trader produce from the markets to counter inside, including KERB Alumni Good & Proper Tea, KERBanist Square Root's sodas and My Pie snacks.
KERB Counter: Trader Takeovers

Pizza wizards Fundi are the first KERB trader to takeover KERB Counter, staying open late in KERB Camden Market (Wednesday to Saturdays evenings from Wednesday 29th November) to cook up a six pizza special menu at KERB Counter, paired with a KERB cocktail menu, featuring Snowgronis, Sicilian Margarita's, Venetian Punch and Sour Italian's.
During KERB Camden Market opening times (11am-6pm full details here), you can also bring food bought from any of the 34 trader stalls into KERB Counter as well as feast on KERB Counter snacks (available all day and evening).