About Time: You Discovered Dalston Roof Park's Winter MakeoverBy Angelica Malin
Opening its doors in the winter for the first time ever, the charity owned Dalston Roof Park (DRP) is now operating throughout the colder months. Transformed for the chiller weather, the space has been decked out with fur blankets, heaters, and pillows. Regenerating itself for the 'Winter Roof Park' series, expect special events for Christmas and New Year plus parties with special guest DJs, an array of movie nights, screenings and talks.
Dalton Roof Park: What's On
Every Wednesday welcomes The Winter Rooftop Cinema, screening winter classics throughout with comfy cushions, seating, pillows and duvets keeping all attendees snug and entertained. And Thursdays see a revolving door of guest promoters, and food and drink offers.
Photo Credit: Jake Davis
Friday's and Saturday's see a range of events from free entry house night with party starters Rave Culture, to a Christmas knees up with Odyssy Records – and CTRL Sound will host a winter party with more to be announced. Visit the website for more details.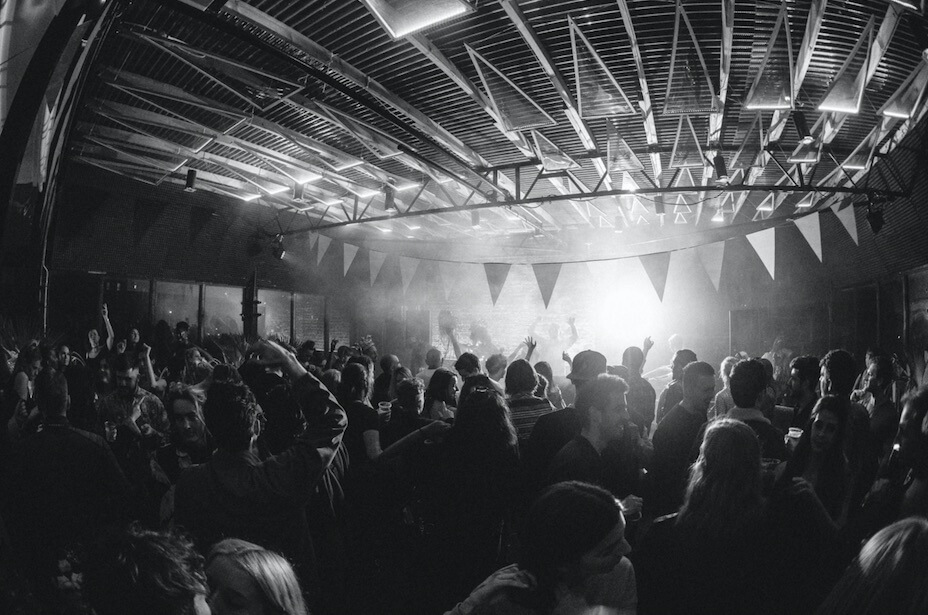 London is famous for its fireworks every New Years, so head down to the Winter Roof Park for an intimate sky-high celebration to welcome 2018 in style. View London's fireworks from above while party purveyors behind Pop on Over parties and Odyssy Records bring the beats. This could quite possibly be the best rooftop NYE party in the capital.
Dalston Roof Park: Food
The food sees no set menu, but features a selection of winter warming goodies, mixing it up at a range of events across winter. Prepare for Christmas lunches, special festive dishes, incredible cheese dishes, plus batches of warming mulled wine.
All profits made at Dalston Roof Park support the work of Bootstrap Company a registered charity. The Bootstrap Fund help to support social ventures and creative companies within the building. Bootstrap Company also work with young people and the local community fostering entrepreneurialism through initiatives such as Bootcamp Live and Enterprise Bootcamp. The successes of Dalston Roof Park have helped support two of these programmes this summer.
Dalston Roof Park: The Details
Address: The Print House, 18-22 Ashwin St, London E8 3DL
Openings Times: 
Tuesday –Thursday: 5pm-11pm
Friday:  5pm-midnight
Saturday: 3pm-midnight