About Time: You Attended KERB's Five Day Street Food FestivalBy Alicia Grimshaw
Spice up your summer (is it summer yet? We can dream/hope) with a trip to KERB'S five day street food festival at the Southbank Centre. Bringing the heat and polystyrene trays full of flavour are some of the best street food traders in all of the land. Expect a flash flood of South Asian eats (Indian, Bangladeshi, Nepalese and Pakistani) across May bank holiday weekend, with 29 vendors cooking up specials right through from lunchtime into the night. Into it? Thought so. Here's the all important info:
KERB does Alchemy: Traders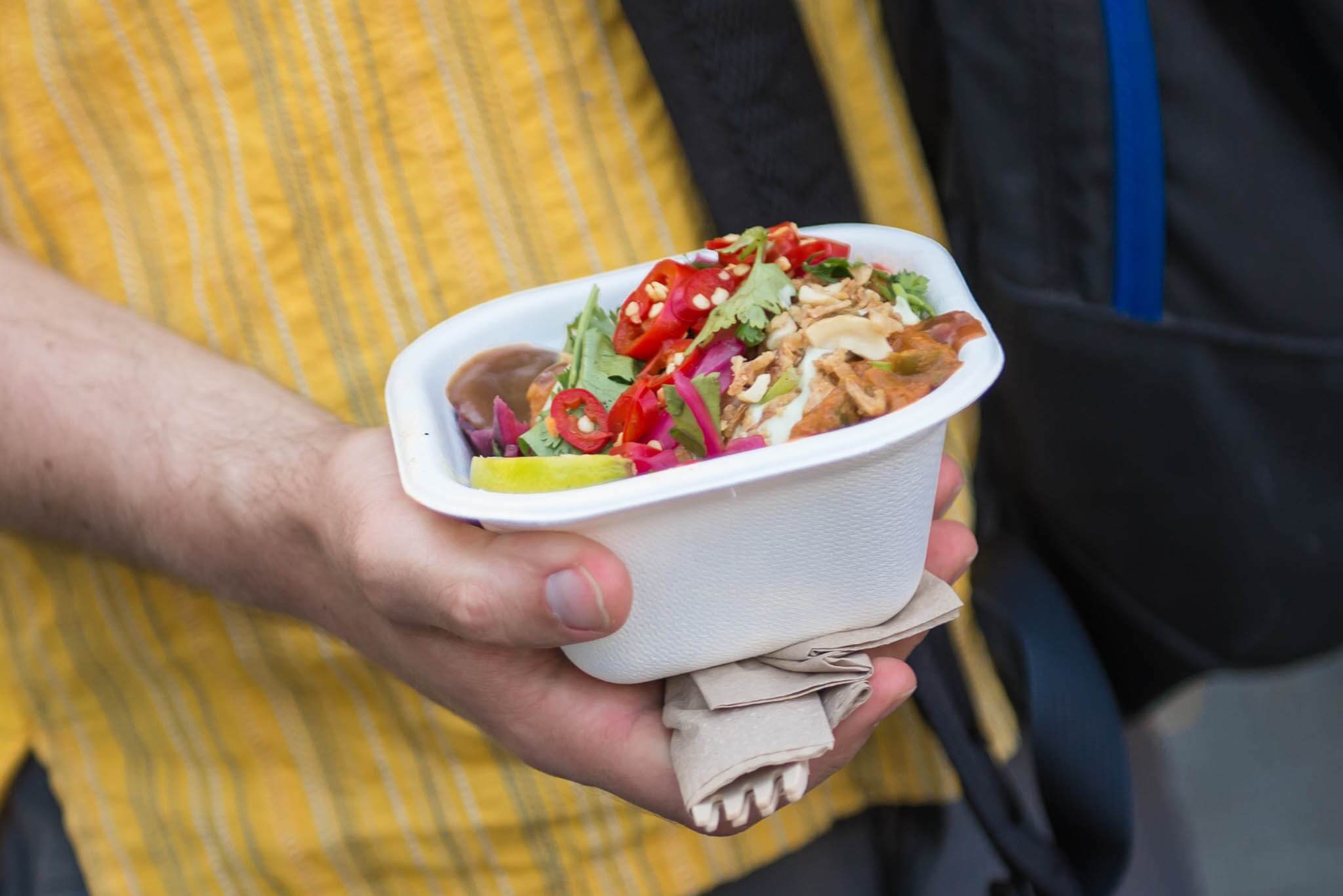 Expect 18 KERBanists (KERB's biggest spice force yet) putting their own unique twists on South Asian dishes. Welcome back old favourites: Dosa Deli and Horn OK Please; the always powerful Baba G and their bhaji-bursting lamb jalfrezi double stacks; Kolkati's sweet masala parathas (this time they're bringing panch phoran-seasoned mutton fries); SpiceBox's Grace Regan introducing a KERBlaboration vegan sweet coconut lassi "doffle" (dosa waffle) with guest trader Black Mylk; and Indian Street Kitchen's forever-fusing Sid and Suj, conjuring up "Desi Quesi" lamb keema quesadillas and "Dhaba Steakathi" wraps.
Debuting at Alchemy this year: KERB Favourites BBQ Dreamz are hosting their very own lamb keema bar; Fundi's bubbling up Peschwari pizza garlic naans; Daja Chicken's entering the arena with fried butter chicken; and Taco Dave's having a stab at Sri Lankan coconut shrimp burritos.
The sweet food line up's on fire this year as well, with Blu Top, South East Cakery and Vicky's Donuts slinging side by side (imagine the delight!). Ready the waistbands for cardamom snickerdoodle ice cream sandwiches; pistachio butter and orange glaze donut pillows; Kashmiri chilli chocolate sorbet; plum and coconut brownies; and masala chai and caramel ripple gelato cones.
KERB does Alchemy: Returning Guests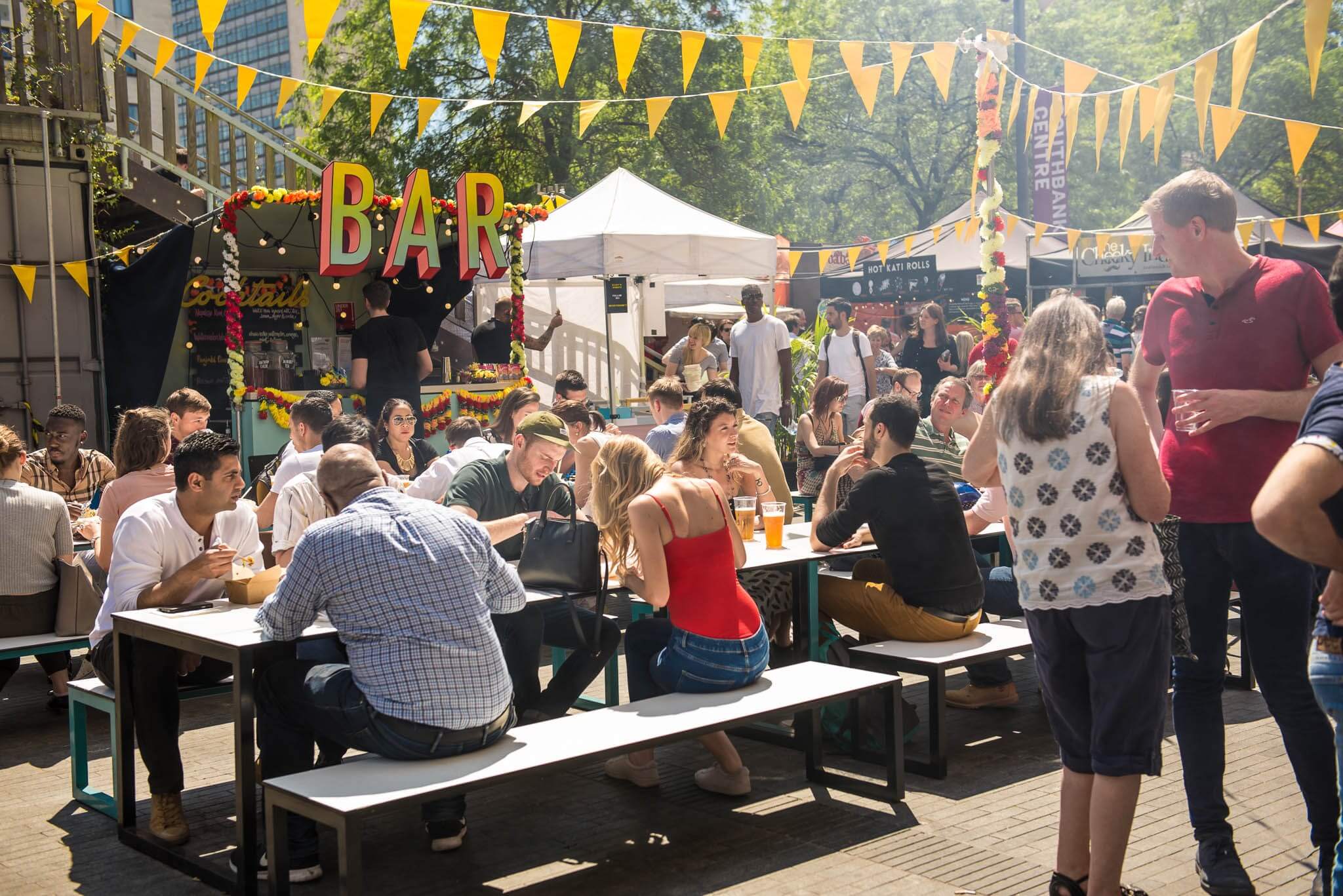 Numra Siddique's back with her hash brown-pimped Pakistani 'Bun Kababs' (look out for the limited edition roast lamb shank), along with Curry Cookhouse's veggie pakora-stuffed naans; last year's star new talent, The Cheeky Indian's plum sticky 'Beijing Booties'; KERB Alumni Rola Wala's vegan red daal sourdough naan rolls; Khao Karachi's garlic prawn crumble topped Nepalese khao-suey, and Meera Joshi's (Chaatit) forever-famous masala chip butties.
KERB does Alchemy: Drinks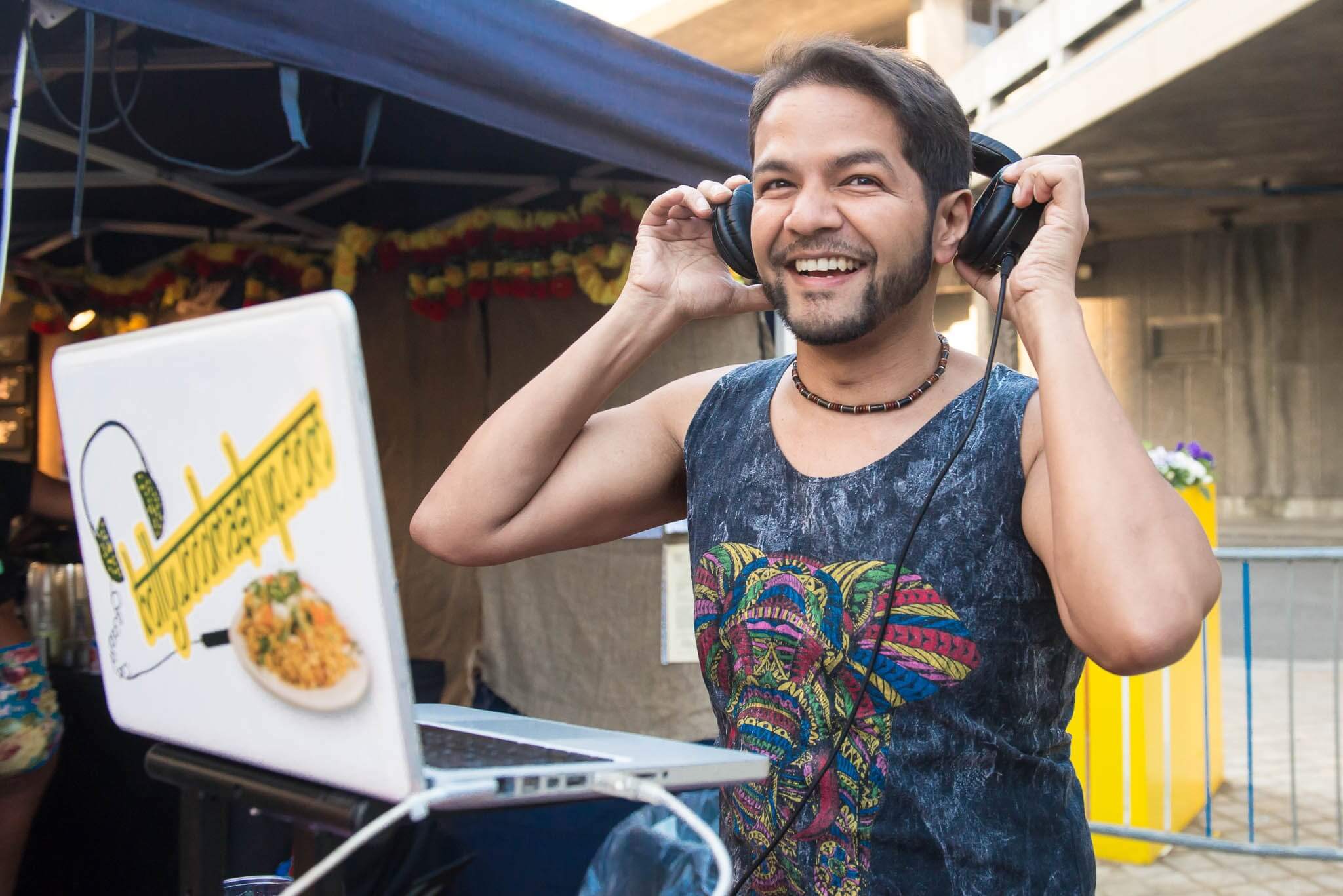 Don't miss Happy Hour: Thursday 5pm-7pm and Friday and Saturday 9.30-10.30pm ('Late Night Happy Hour').And for beats, DJ Shaiguy returns! He'll be spinning out bhangra tracks in the evening so get practising your Bollywood moves. Eyes peeled for a henna artist, other guests and karma pints at the bar.
KERB Bar will be serving up all sorts of spice-quenchers, day and night, including their famous Punjabi Pimms and Watermelon Wallbanger cocktails; Kingfisher lager; Thornbridge Citrus hoppy IPA's; FourpureJuicebox IPA; Brick Brewery's special edition tamarind and lime leaf sours; a Square Root x Howling Hops KERBlaboration 'Das Radler' shandy (plus their Hackney-made pomegranate rose and Alphonso mango sodas); and masala chai and ginger iced teas from refugee social enterprise Nemi.
KERB does Alchemy: The Details
Where: Southbank Centre, South Bank, London, SE1
When:
– Thursday 3rd May: 12-9pm
– Friday 4th May: 11am-11pm
– Saturday 5th May: 11am-11pm
– Sunday 6th May: 12-9pm
– Monday 7th May: 12-7:30pm
Photo Credit: Beth Marsh