Looking for some fun, thought-provoking free events in London? We're so excited to announce our latest collaboration with WeWork on a series of author events in the capital: The Thinking Stage. Throughout the month of November, we're partnering up with WeWork to host a range of brilliant, inspiring authors, ask questions and to hear their stories. The series of talks are designed to provide an inspiring start and end to the working day; championing a different theme each week, the programme of fireside talks with authors and leading experts will explore critical innovations, how tech is transforming communication, women in the workplace, and gaze into the future.
Tickets to the event are free and books will be on sale at each event. Guests will be invited to join in the conversation and mingle afterwards, over food, snacks and music. Simply click on the links below to reserve your spot! Here's what's coming up on The Thinking Stage:
The Glass Wall has turned reading into thinking. Sue Unerman and Kathryn Jacob will give plentiful advice on careers, sort through strategies and educate managers in relation to how women are treated at work. Moderated by Angelica Malin, Editor of About Time, this talk will explore what it means to be a woman in the world of work today. RSVP here.
When: 8.30-9.30am on 8th November 2017
Where: WeWork Moorgate, 1 Fore Street, EC2Y 9DT, England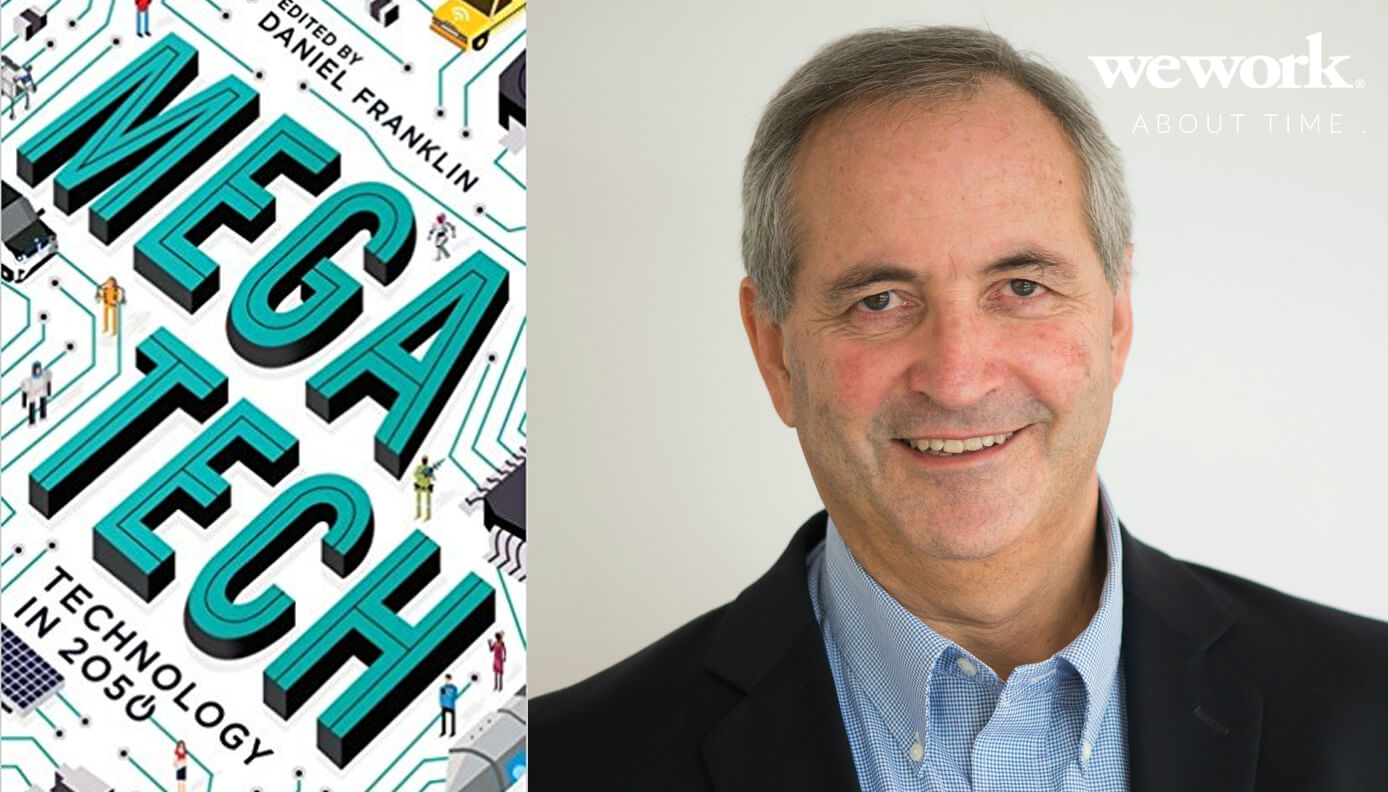 Every year, Franklin paints a mosaic of what to expect in the world in the coming year whilst exploring key events and changes within politics, culture, tech, art and many other topics. Find out what 2018 brings in this special talk moderated by Nat Abramov, Senior Writer at About Time. RSVP here.
When: 6.30-7.30pm on 14th November 2017
Where: WeWork Old Street, N1 6DR, 41 Corsham Street
A morning with author of Write to the Point, Sam Leith, who lays bare the secrets to successful communication, examining any number of different writing situations – from book to blogpost, from job applications to Twitter – and accompanying them with concrete and well-illustrated dos and don'ts. RSVP here.
When: 8.30-11.30am on 22nd November 2017
Where: WeWork Moorgate, 1 Fore Street, EC2Y 9DT, England
Frugal innovation is not only most critical, but also beneficial in terms of emerging models of creation for both businesses and their customers. Moderated by Sam Holder, Senior Writer at About Time, this talk will explore Prabhu's beliefs in the art of doing more, and better, with less. RSVP here.
When: 6.30-7.30pm on 28th November 2017
Where: WeWork Old Street, N1 6DR, 41 Corsham Street