Have you heard: there's a new food market in town. And boy was it needed. Harringay Market founder Jessica Vos and Street Feast organiser Adam Layton have teamed up to bring a brand new street food and fresh produce market in North East London. It's called Tottenham Green Market, and here's what you need to know:
Tottenham Green Market: The Idea
For six Saturdays from the 28th June, Tottenham Green Market will bring local street food, produce and craft beer to a diverse and expanding neighbourhood lacking in quality places to eat, drink and shop. 
The market takes place 10am and 3pm on Tottenham Green, a large tree-lined public space recently transformed as part of the Tottenham Green Regeneration Programme. Diners are invited to eat at the communal picnic tables or to 'BYOB' (Bring Your Own Blanket) and sit out on the newly laid grass. Live music comes from a rotating line-up of local folk and jazz bands.
Tottenham Green Market: The Produce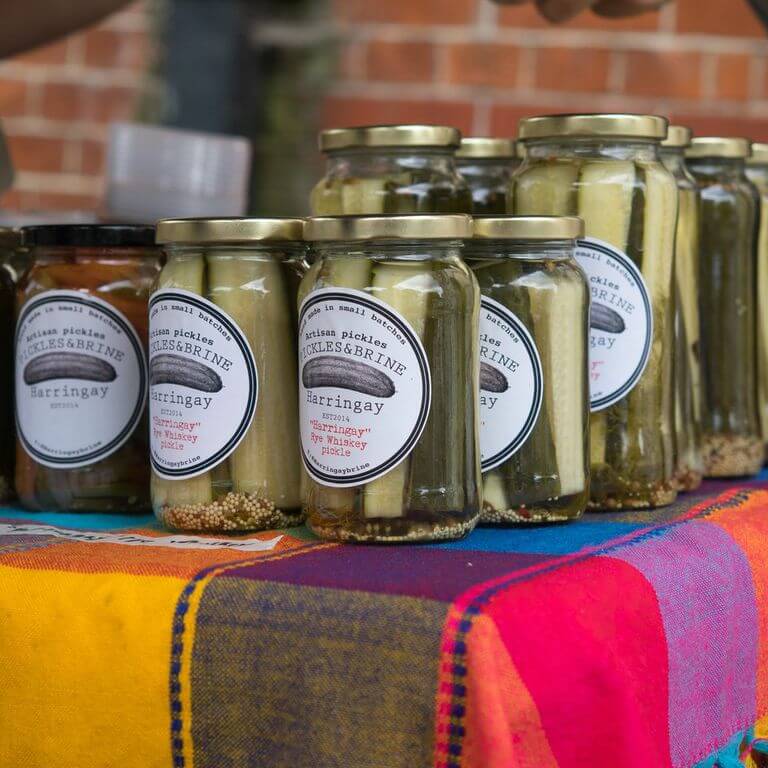 Shoppers at Tottenham Green Market will be able to pick up butter-rich pastries and sourdough bloomers from Tottenham's own Flourish Craft Bakery, rare breed beef, lamb and pork from Marsh Produce and a range of soft, hard and rind-washed cheeses from local micro-dairy Wildes Cheese.
Tottenham Green Market: The Stalls
A wide selection of London's best street food will be available all day from nine residents and one weekly changing guest trader. There will be Grilled Cheese Sandwiches from Grill My Cheese, spicy Malaysian Buns from Sambal Shiok, Steak Sandwiches from Beef & Liberty, Alder Smoked Salmon from Camden Smokery, fresh Ceviches from Aji Ceviche, Doughnut Bites from You Doughnut! and gooey Brownies and Cupcakes from Kooky Bakes.
Tottenham Green Market: The Drink
Tottenham Green Market will also be home to London's first Craft Beer Can Bar, featuring a range of fantastic beers from neighbours Beavertown Brewery. So honestly, what are you waiting for?
Photos by Wilkes McDermid
Every Saturday from 28th June. Tottenham Green, High Road, London, N15 4RX