Introducing: London: 5 Things You Need to Do This Weekend. We know you're busy London and don't have time to trawl the internet – here's 5 things you need to do this weekend:
1. Get your Vegan on: Asaparagasm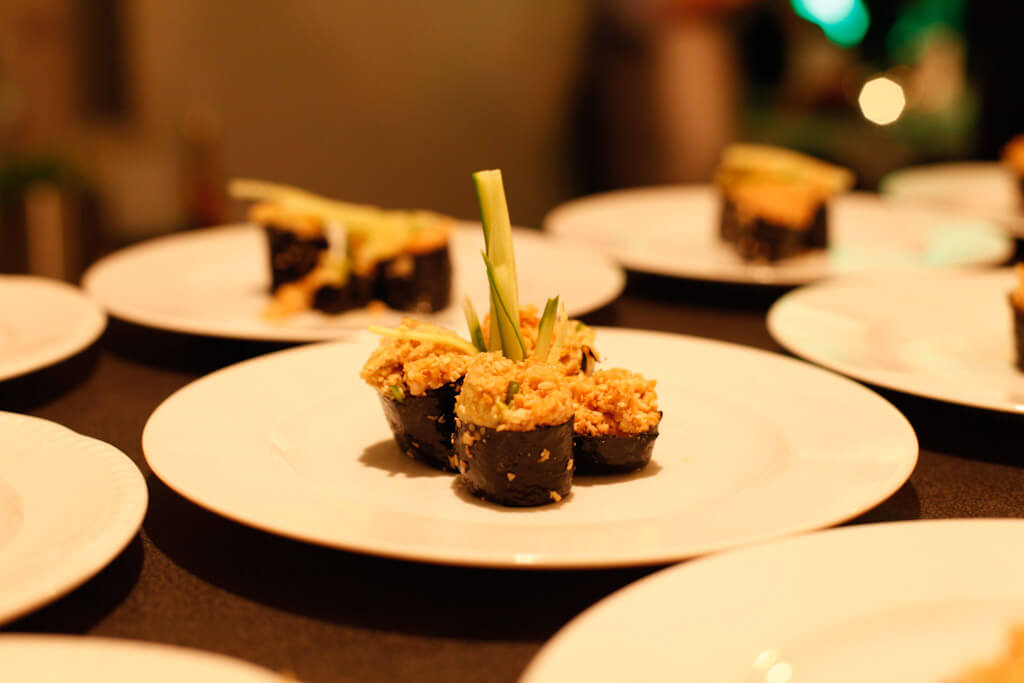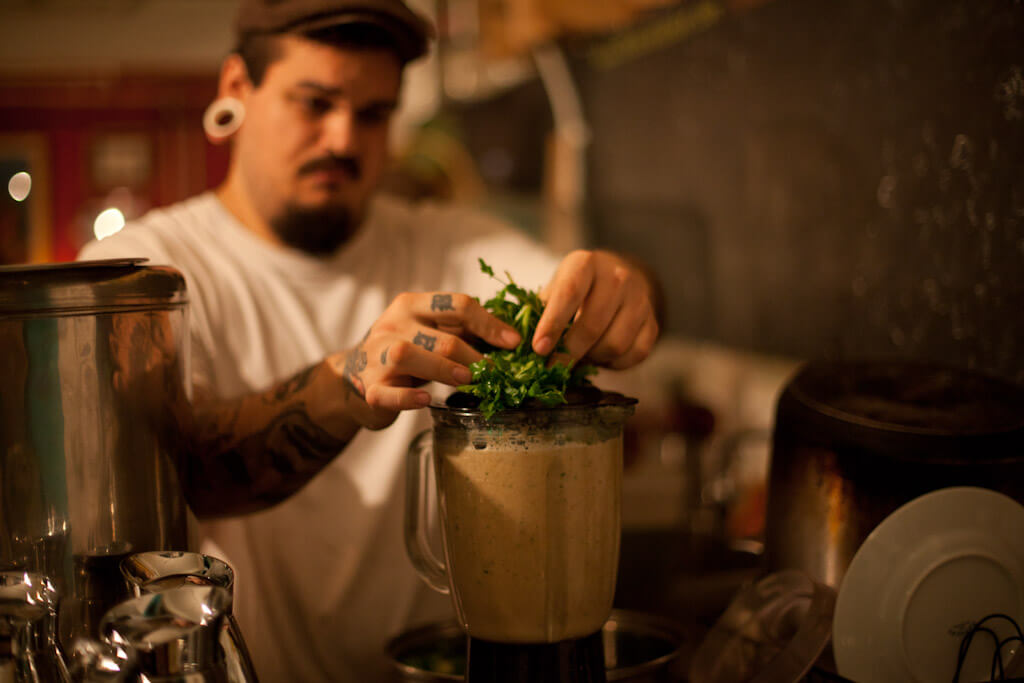 What: It's time to get your veggie on. Asparagasms are vegan and gluten-free dining extravaganzas where unusual sharing and creative interventions are encouraged and indulged.
Why: As they say "there will be no. fucking. risotto." We like their punning nature and the food, its quality, not just vegan quality but appealing to any vehement carnivore.  Run by the charming vegan Kate Lewis, they are having a ten day pop-up in Brixton Village market.
Eat: The menu changes everyday. We tried the roasted tofu, Portobello burger and the most crunchy, crispy polenta chips. Finish if you can with the creamy, slightly salty knickerbocker tiffin glory.
Book: They run on word of mouth, but have been sold out everyday, so hurry down before this Sunday.
2. Discover what an 'Urban Forest' is: Kopparberg, Dalston
What: The nation's favourite cider is hosting a special pop-up 'forest' in East London until the 3rd August; The Kopparberg Urban Forest is a mix of live music, street art and mouth-watering food in a corner of the capital. There's a bespoke woodland bar inspired by the beauty of the Swedish pine forest that sits above the brewery in the small town of Kopparberg and live music from the likes of Nahiba and DJ sets from Little Dragon.
Why: It's helping charity too – The Bootstrap Company will be donating trees after the event and £1 from sales of a special cocktail goes to the foundation.
Eat: Street food with a Scandinavian twist; don't miss Brick Lane's FIKA and Buffalo Joe.  
3. Do the Arty Thing That Everyone's Talking About: Marina Abramovic 512 Hours at The Serpentine
What: For six days a week, eight hours a day, Marina Abramovic, a Belgrade-born performance artist, will be at the Serpentine Gallery. She will be interacting directly with gallery visitors for a total of 512 hours.
Why: This is a woman who's not afraid of long stretches of time – she once sat on a chair for 736 hours and 30 minutes at New York's MoMA for her retrospective.
Expect: A big queue. You can expect a long wait with any queue that has its own hashtag. Treat yourself for all that waiting with lunch at the amazing Magazine restaurant afterwards; they have the most creative sushi in London. Book.
4. Watch an Amazing Film: Boyhood 
What: It's been called the film of the decade by the national papers, so we think it must be good. Boyhood is Richard Linklater's filmic experiment and follows the story of a boy growing up through the trial and tribulations of adolescence, and is one of the most anticipated films of this year because…
Why: The film was shot over 12 years with the same cast; so they, literally, grew up with the film. That's 4,207 days. Radical.
Where: Cinemas nationwide
5. Check out a New Food Market: Wapping Market
What: A newly launched weekly produce market next to the former Wapping Hydraulic Power Station brought to you by the team behind the award-winning Brockley Market. Expect a wide variety of produce including top-quality meat from Jacobs Ladder and Nathan at the Butchery, seasonal fresh fruit and vegetables from Perry Court Farm, and a sustainable fish box scheme from Soleshare. 
Why: It's all about supporting the new food markets which really help the local communities thrive. Read about the Tottenham Green Market here.
Eat: Hot breakfasts and brunches from Mike & Ollie, Spit & Roast, Hix's Fish Dogs and Mother Flipper and try out newbies Crosstown Doughnuts and The Roadery. Don't miss fresh handmade pasta for lunch & to take home from Pasta Basta. 

Where: Wapping Market, Wapping Wall, E1W 3SG. Every Sunday, 10am-2pm.

And one for luck…
6. Drink a Serious Amount of Beer: London Brewers Market, Old Spitalfields
What: The London Brewers' Market highlights the fine members of the London Brewers' Alliance, showcasing London's microbrewing industry. The market takes place Friday and Saturday at Old Spitalfields Market in London's East End.
Why: London's best beers will be on offer here, and it's hosted with Independent Label Market, so there's lots of great music and DJs too.
Drink: Beavertown Brewery, of course.
Where: Old Spitalfields Market, closest tube is Liverpool Street Station.