What is Orthorexia? Orthorexia Nervosa, to give it its proper name, was coined by Californian medic Dr Bratman in 1997. In modern lingo, you might call being a 'health food junkie'. Indeed, this was the title of Dr Bratman's book written in 2000 following his own obsessive experience with clean eating. Its literal translation is 'fixation on righteous eating' – and it's on the rise. We think it's about time we discussed it:
Orthorexia: The Definition
It must be understood, we are in no way claiming that anyone who has a healthy interest in 'eating clean' and minimising processed foods has Orthorexia. It is absolutely an extreme form of eating whereby food becomes an all consuming topic in an irrational manner. It borderlines on an obsessive compulsive style of behaviour when it comes to sourcing the cleanest food and essentially a total avoidance of any form of, what would be seen by the sufferer as, contamination from food.
Orthorexia: The Debate
Although the term has been around for years, there seems to be in more recent years a rising amount of coverage in the broadsheets, and debate around it. As of today, it remains without a formal medical classification and therefore is not regarded alongside Anorexia Nervosa and Bulimia as a clinically diagnosed eating disorder. That's not to say however that healthcare professionals are not using it as a diagnosis and there are a number of eating disorder centres that reference it as a very serious condition.
Orthorexia: The Problem
As a nutritionist and yoga teacher, I work alongside people with a variety of ailments and conditions – from a professional perspective, Orthorexia is increasingly discussed in the nutritionist community. When an individual begins to exhibit irrational behaviours (around cutting out considerable food groups to the detriment of their health), our concern grows. Understanding then what's at the root of the matter would become the important focus. 
Orthorexia: The Root 
Typically issues around control are common with many eating disorders, orthorexia being no exception. My sense, too, is with the rising amount of people opting to align themselves with a very specific way of eating such as 'grain-free' , they are potentially over-riding the innate wisdom of their own bodies as to what truly serves them individually to provide nourishment.
I wholly agree there are certain constitutions that thrive on reducing grains, especially in refined forms, however that's not to say everyone does. Some people digest red meat very well, some do not. The point here is that everyone is an individual and it is everyone's responsibility to deeply listen to their own wise body to determine what best serves them, what provides the best energy, what makes them feel safe and well.
Orthorexia: The Problem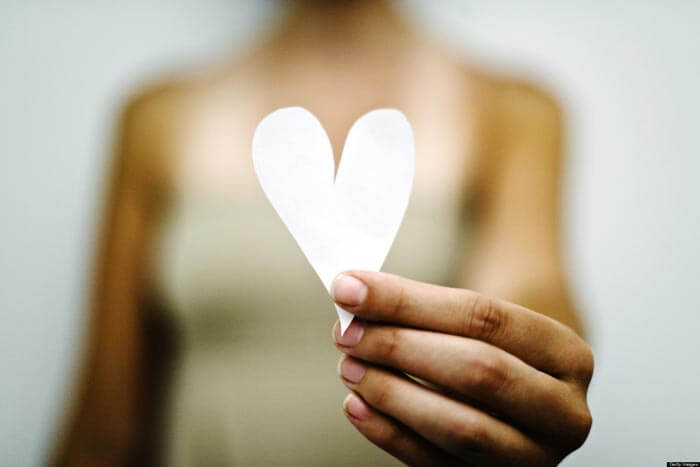 Food has the power to make us feel very deeply. To show how much we love and respect this body we are in – hence it is not surprising that when one loses the connection between deeply listening and responding to our own body, one starts to drop down a notch on the wellbeing scale. Self-sabotage instead of self nourishment can then begin to prevail. This is where eating disorders may begin to take hold. As a form of self abuse, as a form of control. Orthorexia may begin with great intention but it if tips to the point of occupying the majority of your time and impacting your social life, your professional life and your relationships, then it is key to either modify that behaviour or reach out and seek the appropriate help to do so.
Orthorexia: The Signs
Interestingly, unlike Anorexia Nervosa and Bulimia where control of weight is a key driver through extreme calorie restriction, in Orthorexia weight appears to be less of a focus, it is more the absolute pursuit of purity with what goes into the body. Weight loss can be an outcome due to the restricted way of eating but the primary concern is the quality of food.
Signs to look out for include:
Cutting out food groups deemed to be unhealthy – for example fats or sugars.
A larger proportion of time spent thinking about food.
Avoiding going out to eat in restaurants or at other people's houses with a distinct need to prepare food oneself.
Feelings of guilt when one has deviated from the self imposed strict eating regime.
Worsening depression, mood swings or anxiety.
Feelings of superiority or righteousness over other people's eating habits.
The above list is not exhaustive and will vary from case to case. You would expect to see the above occurring together and over a period of time with the result being a negative impact on the person's health. So this clearly differentiates between a healthy interest in eating well and caring about what goes into your body.
Orthorexia: The Future
My hope is that we become more balanced in our view of food. That we embrace what makes us feel good and that we nurture ourselves and each other in the way we eat, the way we feel and the way we converse. When people feel safe and loved there is no need for this pursuit of purity as we then have the gift of perspective. And we realise that such pursuit is an illusion and in fact creates a path to more suffering. We have no inner rage to assuage, no point to prove and we learn to deeply accept who we are.