Here at About Time, if there's one thing that we're more passionate about than the perfect runny yolk, it's female empowerment. As an all-woman magazine team, we truly believe that girls run the world; we're dedicated to helping other young people in London learn new skills, and helping each other to make this world a little lighter, brighter and more promising. In the last two years, we've hosted everything from PR talks and Badass Blog School to SET Sessions, showing young women the ropes of digital journalism.
So, in the spirit of girl power, this summer we've teamed up with D&D London for a summer of serious fun, learning and, of course, all the brunch. Introducing: D&D Summer School, a brunch and business series which explores all the hard-hitting questions, like how to crack social media, how to start your own blog and how to build a food brand – all over eggs, coffee and the occasional glass of fizz. This series is dedicated to women who have launched amazing careers – but, of course, everyone is welcome and we'd love to have some fellas along too! Over the summer, we're hosting the likes of Deliciously Stella, Olivia Purvis, Julie Montagu and many more – on a mission to learn from women who have grafted, carved and succeeded in their pursuits. From blogs to business, here's what events we've got lined up over the summer and how to book:
16th July: How to Crack Social Media, at Kensington Place
Deliciously Stella | Angie Silver | Founders of Born Social | Angelica Malin | Candids by Jo
What: On Saturday 16th July, join About Time Magazine and Deliciously Stella, in conversation with Angie Silver, Born Social, Angelica Malin and Candids by Jo for an introduction to the world of social media. This brunch will feature 15-minute speeches from these fascinating, social media savvy women, and learn about how to build your own social media identity, create an authentic voice on the internet and build and grow your following. We'll be hearing from Deliciously Stella about how she grew her following on Instagram, Angie Silver on how she uses social media to incredible the profile of her blog, and Angelica Malin on how to build your audience on Twitter. There will also be talks from the founder of Born Social – one of the UK's leading social media agencies – and an insight into the world of food photography on Instagram with Candids by Jo. We'll then all be sitting down to a delicious brunch and a glass of bubbly at Kensington Place, bursting with fresh, seasonal ingredients. The perfect start to your weekend, we say.
When: Saturday 16th July, 12pm-2.30pm
Where: 201-209 Kensington Church Street, London, W8 7LX
Price: £25
30th July: How to Start a Food Brand, at Quaglino's
Pip & Nut | Ugly Drinks | Crosstown Doughnuts | Maple & Fitz | Moju Drinks
What: Ever wanted to start your own food brand but got no idea where to start? This is your chance to learn from some of London's leading food entrepreneurs, and give your idea the boost it needs. Business is all about the highs and lows, and this will be a fantastic opportunity to hear about five individuals' experience of launching their own food brand. We'll be hearing from Pip Murray, founder of Pip & Nut, whose nut butters took £3.3m in their first year; the founder of Ugly Drinks, the first totally unsweetened lemonade; superstar Adam Wills, founder of Crosstown Doughnuts (and Kopapa and GBK, if we're going to name drop). We'll also be hearing from healthy heroes Adria, founder of Maple & Fitz, everyone's favourite Fitzrovia healthy eatery, and the boys behind Moju Drinks, who are making the cold-pressed juice movement mainstream. Of course, it would be wrong to not follow this all with food. Ticket price will include a delicious brunch at Quaglino's, and a goodie bag to take away!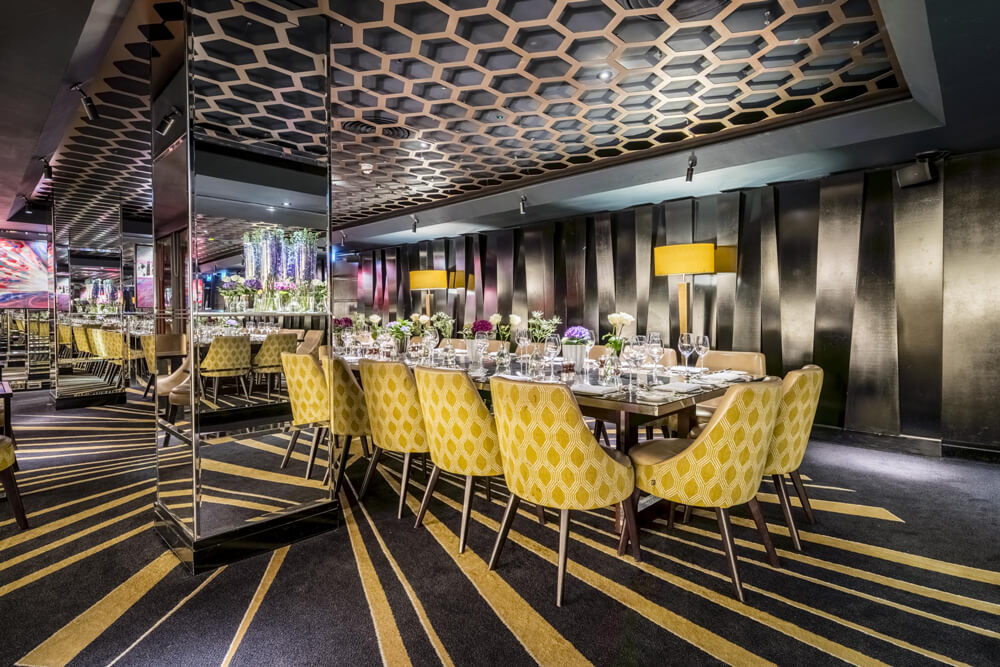 When: Saturday 30th July, 10am-12.30pm
Where: 16 Bury Street, London, SW1Y 6AJ
Price: £25
20th August: How to Be Your Own Boss, at Sartoria
Jessica Kruger of Ethos Foods | Sadie Reid of Hip and Healthy | Special Guests
What: Being your own boss ain't easy, and sometimes you need a little inspiration from amazing female entrepreneurs that have done it. This brunch is all about the female entrepreneur, with Jessica Kruger, Founder of Ethos Food, one of London's leading healthy restaurants, and Sadie Reid, wellness warrior and founder of Hip & Healthy. We'll be learning about their experiences of launching their own companies, how they manage their time and the struggles that face the female entrepreneur today. This, of course, will be followed by an all-out Italian feast at beautiful Sartoria in Mayfair, where you'll dine like a queen, on some of London's best Italian food. With special guests in attendance, this will be a morning to remember.
When: Saturday 20th August, 10am-12.30pm
Where: 20 Savile Row, London, W1S 3PR
Price: £25
10th September: How to Create an Amazing Blog, at German Gymnasium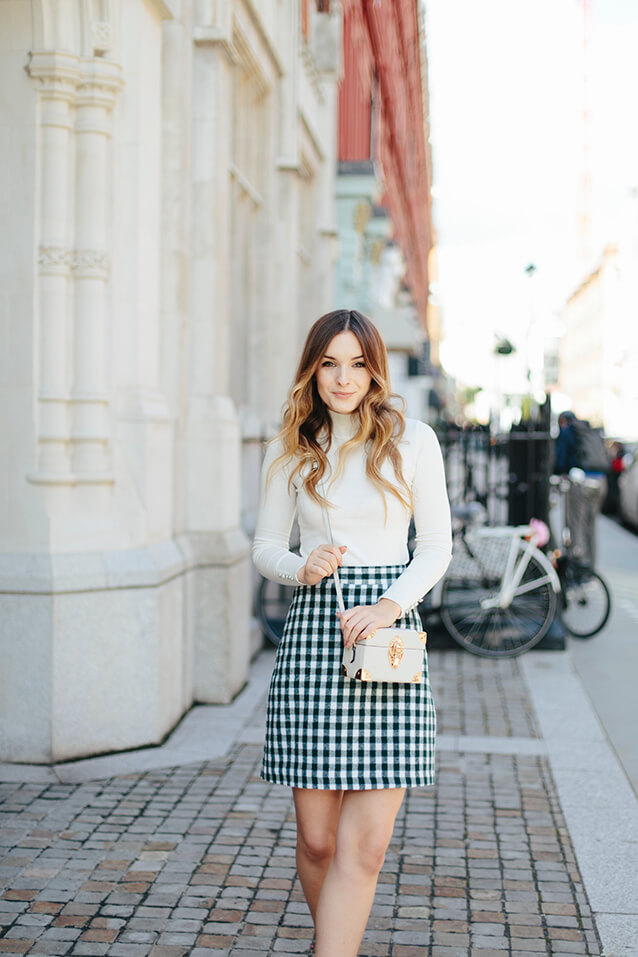 Lucy Nicholls (Shiny Thoughts) | Olivia Purvis (What Olivia Did) | Corrie Swaffield (Dizzy Brunette)
What: Thinking of starting a blog but not really sure where to start? If you're overwhelmed with the practicalities of getting going in the digital space, this brunch is for you. Designed for sassy young women who want to make their stamp on the internet, we'll be hearing from some of the UK's leading bloggers on how to create engaging content, grow social media following and turn a blog into a business. The morning will start with speeches from Lucy Nicholls, founder of blog Shiny Thoughts, Olivia Purvis, Storm model and founder of amazing blog What Olivia Did, and Corrie, founder of Dizzy Brunette. They will be sharing their experiences of the blogging world and giving tips on how to get started with your own amazing site. After all that thought-provoking chat, we'll be sitting down to a delicious brunch at German Gymnasium, featuring eggs, avocado and all the coffee.
When: Saturday 10th September, 10am-12.30pm
Where: King's Boulevard, London, N1C 4BU
Price: £25
17th September: How to Build a Personal Brand, at South Place Hotel
Angelica Malin | Shivvy Jervis | Rebecca Reid | Julie Montagu
What: Perhaps the hardest part of launching a career in digital media is knowing, what, exactly you want to say. Taking tips from some of London's leading online voices, this brunch is focused on how you carve out an online identity – what does it sound like? Who do you want to be online? We'll be hearing from Shivvy Jervis, an award-winning speaker, producer and YouTube creator, voted UK's top 100 creatives; Rebecca Reid, one of The Telegraph's leading female columnists. There will also be talks by Julie Montagu, AKA known as The Flexi Foodie – one of London's leading yoga teachers and nutritionists – and Angelica Malin, founder of About Time. Of course, there will be food as well. Talks will be followed by a divine brunch at the trendy South Place Hotel, where you'll get to ask the speakers all of your burning questions.
When: Saturday 17th September, 10am-12.30pm
Where: 3 South Place, London, EC2M 2AF
Price: £25