We're back from NYC! And while we're still longing for bagels and outrageous milkshakes, we're keeping ourselves occupied with all these cracking events happening in the capital this week. Happy exploring, kids:
1. For a French Flick: Everyman Cinema 
What: Everyman Cinemas is holding its first French film festival "The French Collection" from Friday (1st) running till Sunday (13th) at Everyman Hampstead, Muswell Hill and Screen on the Green, Islington.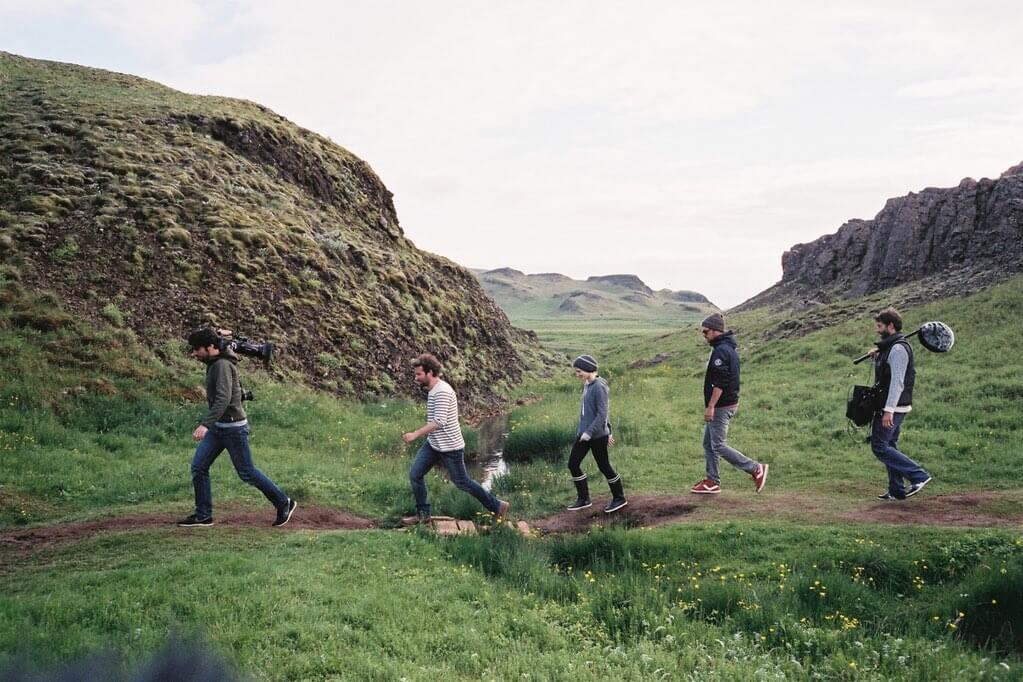 Why: The programme, curated by uniFrance, kicks off with the UK Premiere of Tomorrow (Demain), from directors Cyril Dion and Mélanie Laurent, who travel across the globe to find positive actions taking place to combat climate change. Other festival highlights include a Q&A for Arrete Ton Cinema with director Diane Kurys and actress Sylvie Testud, as well as the UK premiere of new comedy Lolo starring Julie Delpy. Also screening is the critically acclaimed documentary Merci Patron!, which fueled labour protests in France having covered the dismissal of textile workers who sought reparation from LVMH chief and richest man in France, Bernard Arnault.
Price: For full listings and to book, visit here
Where: Locations here 
2. For a Swedish Experience: Rekorderlig's Cider's Festival Tour 
What: Get into the Swedish spirit this summer with Rekorderlig Cider's unique 30-day festival tour. The stylish Rekorderlig Midsommarstång is a Swedish vessel gracing the waterways of the River Thames, where you can immerse yourselves in Scandinavian style, culture, food and drink.
Why: Choose from an intimate 3-course cider pairing fine dining experience by award winning Swedish chefs, an open grill experience where you can learn to cook like a Swede, or a premium speed-dating experience with a Midsummer twist. Throughout the festival, the on-boat bar will serve a range of Rekorderlig-fused drinks, giving everyone the chance to experience the true taste of Midsummer.
Price: Intimate fine dining experience (£60 per ticket), Seven Flowers Swede Dating/Swede Grill experience (£30 per ticket), or if you're popping along with a drink, there's no ticket cost.
Where: Paddington Basin, Granary Square Kings Cross and Olympic Park
3. For a Boozy Education: Pasione Vino and Angela Hartnett's Pastificio Wine Maker Event
What: If you're in need of sharpening up on your wine knowledge, the all new Meet the Winemakers event at Cafe Murano is right up your street. The event will be hosted by Marco Fay in association with Passione Vino – Marco produces wine on his family's small estate in Valtellina. Located near the Swiss border in the middle of the Alps, these are the highest vineyards in Italy at 3000 feet. The vines receive plenty of sunshine on steep terraces that have been hand built over the centuries.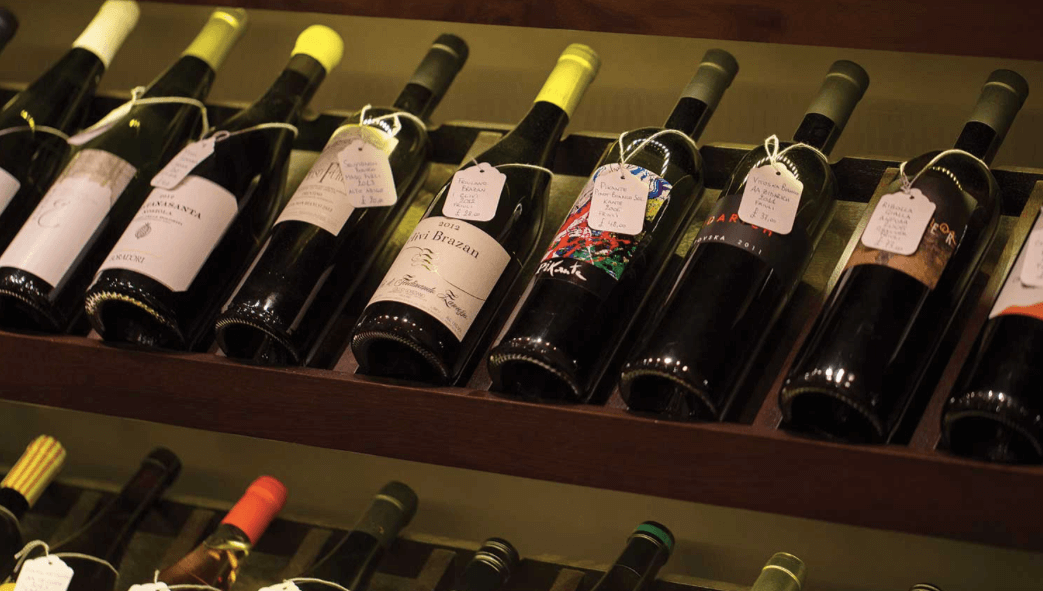 Why: The evening begins with a 6:45pm arrival with welcome drinks, followed by an hour tasting at 7pm with Marco and a selection of his wines. This is a unique opportunity to taste some of the most exciting wines coming out of Italy in the company of the growers themselves. All of the wines are available to buy in the wine shop and many feature on the Cafe Murano wine list.
Price: £45. Tickets here 
Where: Cafe Murano Covent Garden – 34-36 Tavistock Street, London, WC2E 7PB
4. For a Celebratory Dinner: The Providores 
What: Peter Gordon and Michael McGrath's famed fusion restaurant, The Providores and Tapa Room, celebrates its 15th Anniversary with an impressive alumni dinner this Wednesday (29th). The kitchens of this Marylebone staple have employed some phenomenal talent since they opened in 2001, and their anniversary is an opportunity to bring some of the best of them under one roof for a one-off sharing feast.
Why: Alongside Gordon, Selin Kazim (Head Chef, Oklava); Miles Kirby (Co-owner, Caravan) Brad Farmerie (flying in from his Michelin-starred restaurant PUBLIC in New York), and Anna Hansen (co-founder of The Providores and Tapa Room and now The Modern Pantry) among others will take to to the kitchen at Climpson's Arch to cook up an informal supper made up of eight family-style plates, one from each of the participating chefs as well as cocktails and canapés on arrival, and dessert platters to finish.
Price: £59.50. Tickets here 
Where: 374 Helmsley Pl, London E8 3SB
5. For Dancing and Drinking: Sky Garden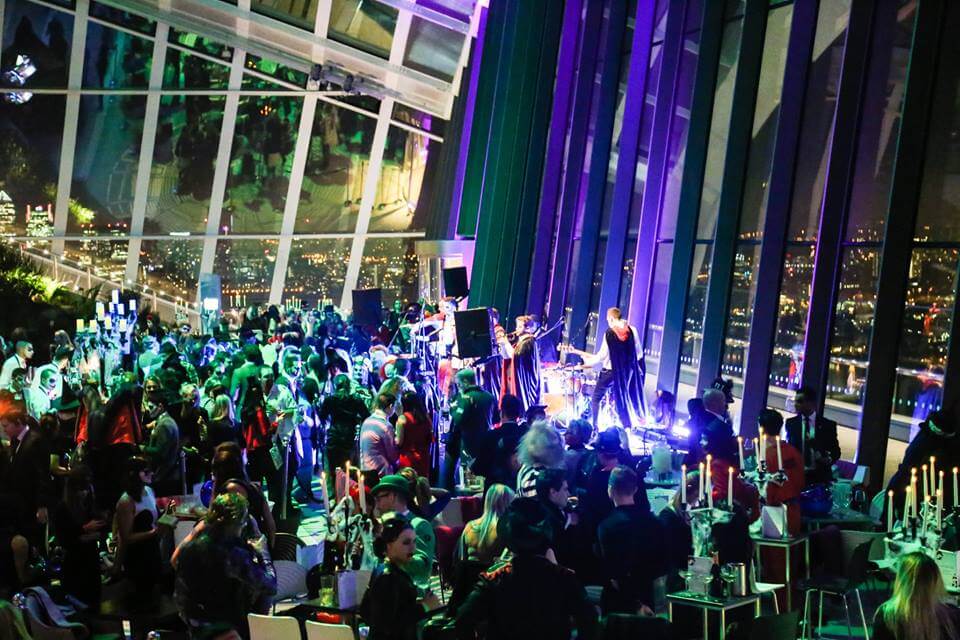 What: Fancy drinking in killer views set against the back drop of fabulous bands and DJ's courtesy of acclaimed ALR music? We're down. Sky Garden, found 35 floors up is launching their all new live music nights, taking place Thursday and Friday from 6pm and Saturday from 9pm every week until 30th September.
Why: Once you've danced 'till you're ready to drop, head to Darwin Brasserie to refuel with the new late night menu, available Thursday to Saturday from  11pm – 12.30am. Say good-bye to dirty burgers and greasy mid-night feasts and hello to Darwin's gourmet treats, including a confit duck burger with red cabbage and a basket of fries, or a hot dog in a brioche bun with mustard and truffle mayonnaise served with smoked paprika chips. Feeling revived? Head back down to Sky Pod to make the most of the stylish cocktail list and live music until 2am.
Price: Free entry – no ticket required
Where:  Sky Garden, 1 Sky Garden Walk, London EC3M 8AF
6. For Wine on the Water: Cantina del Ponte x Le Pont de la Tour
What: This Thursday (30th), Cantina del Ponte and Le Pont de la Tour are to join forces once again to host a 'A Taste of the Thames: Florally Pococello'. Sip on a Pococello Aperitif at Cantina del Ponte followed by a three course set menu with floral wine pairings at Le Pont de la Tour, created by Head Chef Frederick Forster and Head Sommelier Jean-Marie Contestin.
Why: The event will begin at 6.30pm with a Pococello Aperitif at Cantina del Ponte, before the short walk down the river to Le Pont de la Tour, where everyone will be greeted by Chef Frederick and the Sommelier team for an introduction to the menu and selected wines for the evening. The menu boasts Frederick's signature dishes such as ceviche of spiced scallops, wild asparagus and chicken beignet and honey glazed duck, pearl barley, fennel, glazed carrots and juniper sauce.
Price: £65 per person. Tickets here 
Where: 36c Shad Thames, London SE1 2YE
7. For Gelato Fun: Gelato Festival 
What: The 2016 London Gelato Festival is running until this Sunday (3rd July). Authentic Italian gelato masters are over from Italy as part of a European tour to put on a fantastic event in Old Spitalfields Market. They are all prizewinning gelatieri and are the best of the best. The event is wildly popular in Italy and attracts millions across the country. They are now rolling out across Europe (literally – their trucks are huge) and this is the second event in London following last year's spectacular debut.
Why: The gelatieri are experimental – there are savoury flavours, boozy ones, sophisticated pairings and all the classics made fresh in the specially converted gelato trucks on site. They'll be rolling into Spitalfields to serve the gorgeous gelato, host a full timetable of masterclasses in the gelato lab and bring London the real deal.
Price: Entry is free. For a gelato card it's £17, available here –  which gets tasters of all the flavours, and there's also the chance to participate in unlimited gelato masterclasses which will be running throughout the week.
Where: Old Spitalfields Market, 105a Commercial St, E1 6BG London, United Kingdom