Bored of sitting on the sofa? Then it's time to get out and about – there's lots of fantastic events on in London this weekend, here's what to do in the capital:
What: If you haven't been to the new Detox Kitchen on Mortimer Street – you really need to go. Along with creating an amazing array of fresh salad, and juices – downstairs houses a fully equipped fitness studio, which represents Lily's vision to bring together food and lifestyle in a comfortable environment. From yoga to high-intensity interval training, all the classes have been carefully selected by Lily and The Detox Kitchen team and are led by some of the most respected fitness professionals in London, including Shona Virtue, Annie Clarke aka Mind Body Bowl, and ballerina Karis Scarlette.
Why: Start your weekend right with yoga and mindfulness instructor Tamzin Muir, who teaches an alignment-based yoga class at 11.30am each Saturday. The class is a great way to build strength and flexibility whilst cultivating a deep sense of inner calm. Annie Clarke, aka Mind Body Bowl, teaches two back-to-back Vinyassa Flow yoga classes every Sunday morning which challenge the body and the mind before winding down with some serious relaxation at the end. Visit the full timetable here.
Where: 10 Mortimer Street, London, W1T 3JJ
2. For Picking Up New Threads: Swap Don't Shop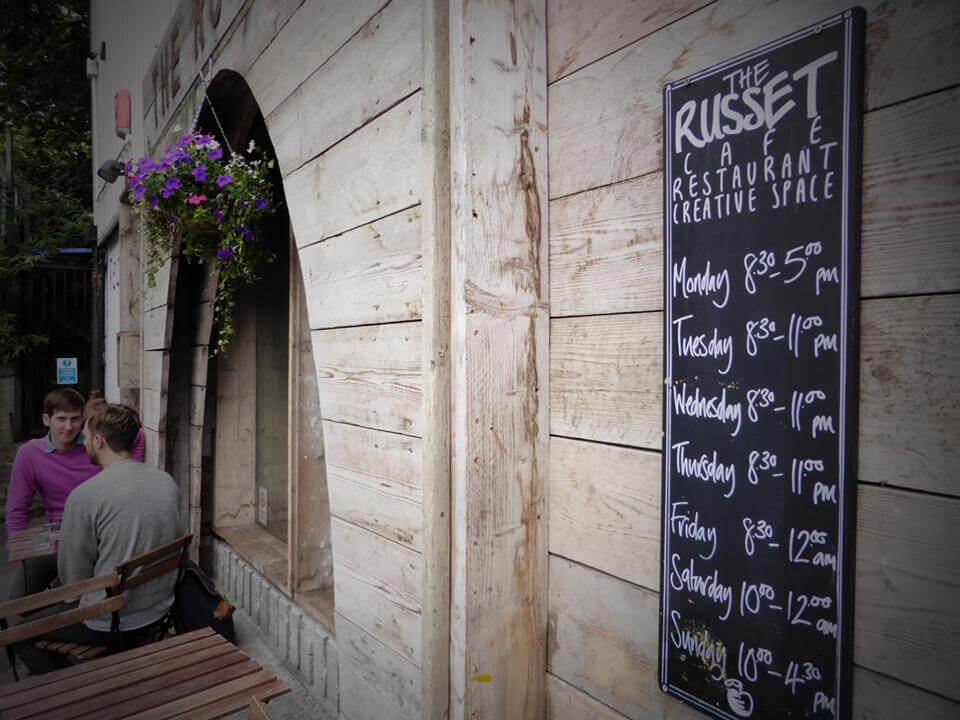 What: Are your drawers bulging with clothes you no longer wear? Fancy updating your wardrobe for a fraction of retail prices? The folks at The Russet have the perfect solution. Bring your unwanted clothes and swap 'em for preloved gems at their Clothes Swap event, happening this Sunday (1pm-5pm).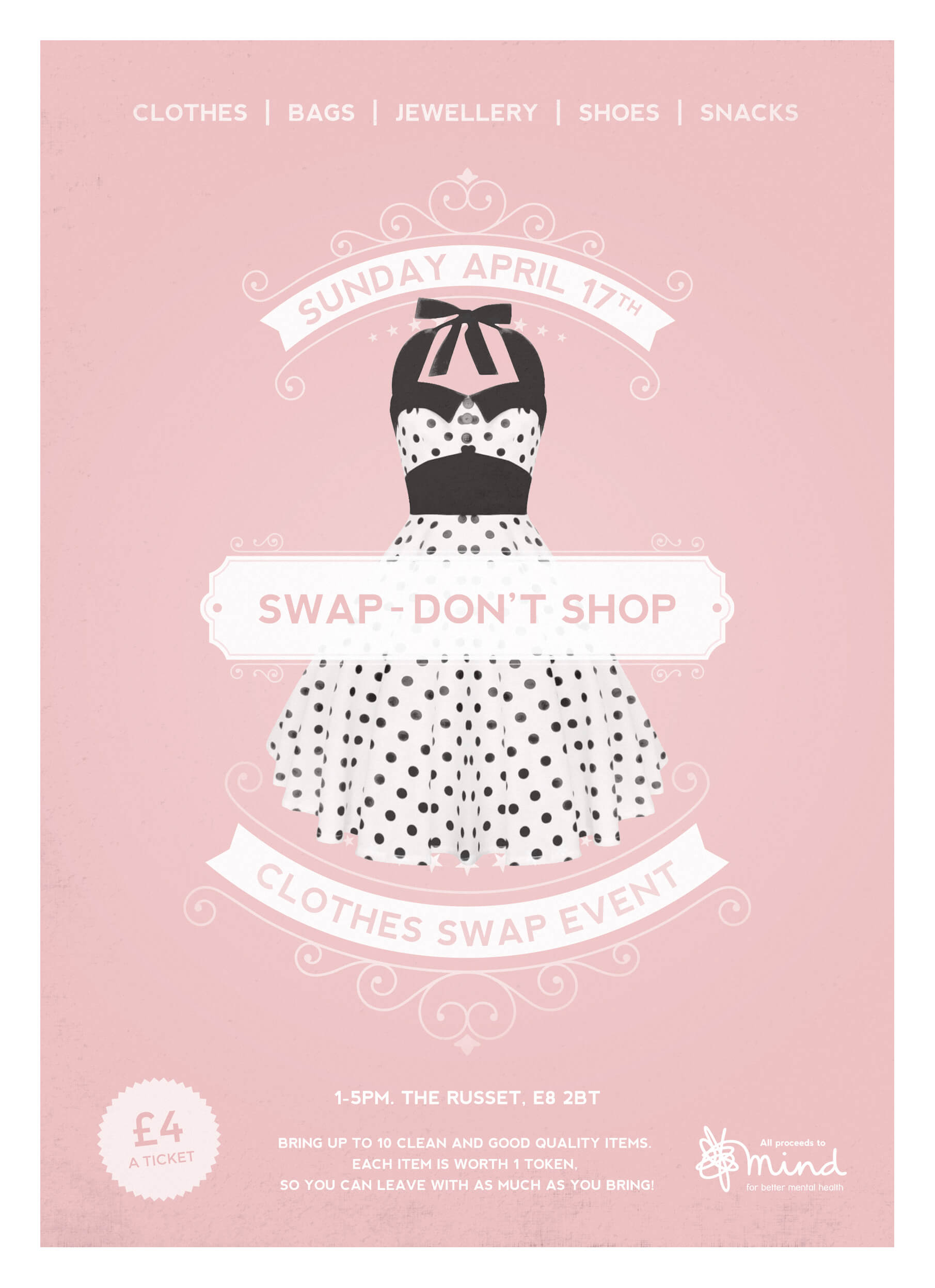 Why: The event will be accepting clothes, bags, hats, jewellery and shoes on the day. For each item given you'll be given one voucher, which counts as one item to take home with you – so you won't go home empty handed. The rules are simple: bring up to 10 items with you, but make sure all items are clean and in good working order, or they won't be able to accept them. Mirrors and changing rooms will be provided. All proceeds from the day will be going to MIND –  the Mental Health charity, with any leftover clothes donated to the cause. Entry costs £4, with snacks and drinks available.
Where: 17 Amhurst Terrace, London E8 2BT
3. For a Party: Tapas Revolution 
What: Omar Allibhoy's tapas bar – Tapas Revolution Shoreditch  is celebrating its first birthday this Saturday (16th April) in true Madrid style with a weekend of Spanish fiestas. Tapas Revolution is Omar's personal interpretation of the fun and bustling tapas bars in his hometown of Madrid. Omar and his team use only the finest Iberian ingredients sourced from small Artisan producers across Spain and freshly prepare all the dishes in-house.
Why: On Saturday  'Sangria Time' will start an hour earlier than usual at 4pm, running until 7pm and followed by live Rumba at 7.30pm from Dandaluz, a Sevillan four-piece band. Whilst you're enjoying the birthday shenanigans, order a few tapas dishes. We recommend; Boquerones – anchovies marinated in garlic, parsley and olive oil, the deep-fried Ibérico ham and bechamel croquettes and of course, the epic patatas bravas.
Where: 58 Bethnal Green Road, London, E1 8JW
4. For a New Installation: Häagen-Dazs x Liberty London 
What: With spring in the air, two delicate and floral new flavours of Häagen-Dazs ice cream have come into bloom: Häagen-Dazs Lychee Raspberry Rose and Häagen-Dazs Apricot Lavender. The Häagen-Dazs Little Gardens Limited Edition range is fruity and floral in perfect proportions, and are being sold exclusively in the UK at Liberty London. The tubs have also been lovingly designed by Jardins de Babylone, a team of botanical artists from Paris.
Why: To celebrate the launch, Häagen-Dazs has taken over one of the store's famous Carnaby Street windows with a stunning floral display, which features a bespoke design by Rebecca Louise Law, a flower installation artist based in London's Columbia Road. Rebecca has been specially appointed for this Little Gardens collaboration with Häagen-Dazs and her previous projects have been shown at the Garden Museum, New York's Times Square, the Royal Academy, and the Victoria & Albert Museum.
Where: Regent St, London W1B 5AH
5. For a Special Fitness Event: Transition Zone x Ride Republic 
What: Transition Zone and Ride Republic have teamed up for a special one off Strength and Spin Durathon Challenge taking place this Saturday, kicking off at 11am. Bring your mum, your auntie, your uncle – this event is open to all ages and abilities. 
Why: First work up a sweat at a Strength and Core session at Transition Zone, before legging it over to Ride Republic for a heart-racing 30 minute spin. Finish the session by running to the finish line at Transition Zone for a recovery stretch, brunch, smoothie and Q & A session to answer all your queries on everything duathlon from foam rolling to training tips. Tickets here.
Where: 17 Heathman's Road, Parsons Green, London SW6 4TJ