From a treasure hunt to a kitchen masterclass – here are 5 spectacular things to do in London this week. We love a good plan:
1. For a Fitness Event: Spring Wellness Festival 
What: Bella Kinesis and Ethos have joined forces to bring you a Wellness Mini-Festival just in time for spring. An enriching two days offering ETHOS signature classes, a chance to check out the Bella Kinesis sportswear line, inspiring health talks, superfood spring-themed cocktails and one on one chats with a personal trainer. Meanwhile, get close and personal with leading health and wellness brands, Misfit and Sibberi.
Why: ETHOS is the ultimate yoga fitness hybrid that has just opened their London studio in Old Spitalfields Market. Leading the way in the world of health and fitness, ETHOS takes the grounding principles of yoga and combines them with the strength and cardio cross training of other sports as well as expert scientific analysis to create an adaptable workout programme for the ambitious, for the balanced and for those who aim to always do better.
Price: Tickets are available for single classes or multiple class packages and range from £15 – £55
Where: Old Spitalfields Market, 8 Horner Square, London E1 6EW
Tickets here 
2.  For a Treasure Hunt: Search Party 
What: From the people who brought pianos, ping pong and talking statues to the streets of London, comes Search Party – the flagship event of the Mayor of London's Find your London Festival. Search Party is a treasure hunt in search of… a secret party. Expect; 4 routes, 4,000 free tickets and 1 secret party – if you can find it.
Why: On March 20th, for one day only, London's pocket parks, squares and piazzas will be transformed into an immersive green playground. There will be afternoon tea, swing dancing, music and an array of surprises.  There's no cost but there's a catch: the party location is undisclosed.  You have just four hours to try to find your way there. Prepare to collaborate, take risks and interact with strangers as you make you way through 2 miles of London's open spaces.
Price: Free
Where: Pre-register for tickets here 
3. For a Knees Up: Number 90 Bar & Kitchen's Birthday Weekender 
What: From 17th-20th March, Number 90 Bar & Kitchen, the  canal-side venue in Hackney Wick is throwing a party of mass proportions to celebrate turning the ripe old age of two. The weekend will feature DJs, bands, performers, live art installations, food stalls and innovative cocktails. Bring your pals, family, distant cousins and anyone who's up for a right good boogie.
Why: On Friday evening, the music side of things will be ramped up with Late Night Tales and Rough Trade providing the perfect sound track for tackling the birthday piñata. On the Saturday, the legendary Phonica Records will be spinning the vinyls alongside Slothboogie, whilst you can pay a visit to the Starlight Boutique glitter camp, before bending over backwards in a huge limbo competition. Winding down on the Sunday, indulge in a delicious Number 90 roast, whilst relaxing to a mixture of funk and soul from Russ Ryan and DJ Scratchy on the new terraced decking.
Price: Free
Where: Fri and Sat 12-4am, Sun 12-11pm 90 Main Yard, Wallis Road, Hackney Wick, London, E9 5LN
4. For a Theatre Trip: Cancel the Sunshine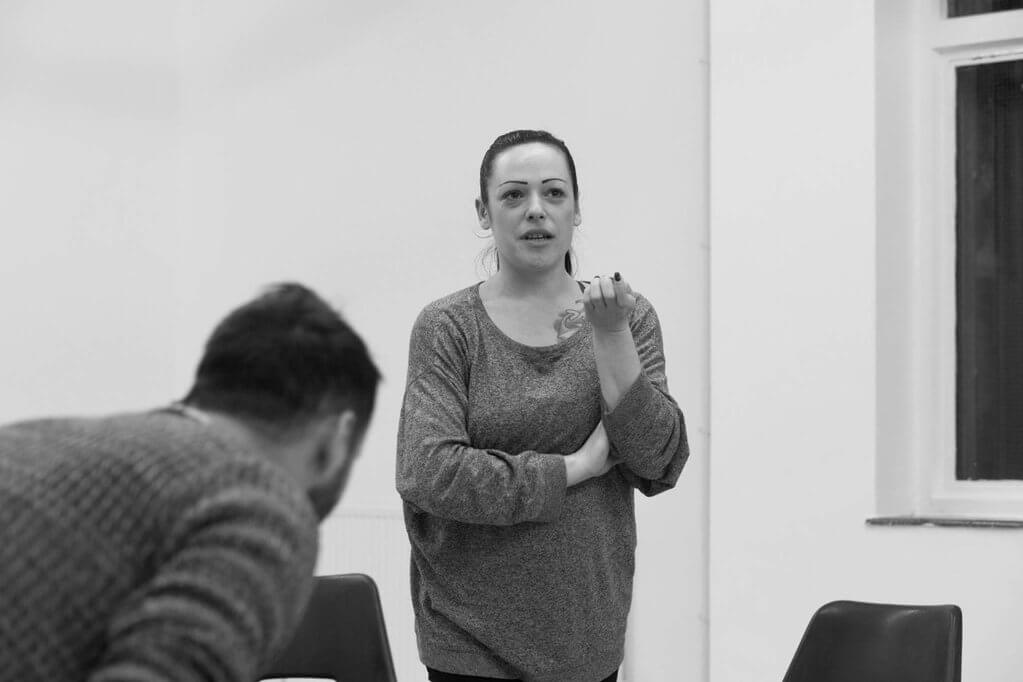 What: Playwright, Chantelle Dusette's bold and witty biographical play on mental health titled, Cancel the Sunshine starts on 15th March, until 2nd April at The Hope Theatre in Islington. As a woman living in London with an ongoing battle with anxiety and depression, Chantelle's coping method was to write. What began as a few scribbled notes soon became a profound one-woman play.
Why: Honest, raw, and with sharply observed humour, this is an account of the woman's struggle with her painful past, inadequate present, and her unquenched desire to find happiness whilst living with a mental illness. This vibrant, fast paced piece comes to life through frank, witty storytelling that tells us of music filled tube journeys, self obsessed friends and spiralling nights outs in this constantly evolving and sometimes stifling city of London.
Price: Tickets £14 and £12 for concessions
Where: The Hope Theatre, 207 Upper Street, London N1 1RL
5. For a Masterclass: B&H Kitchen 
What: Bourne & Hollingsworth Group, has this month launched  B&H Kitchen, a brand new cookery school. Run by the group's dynamic new executive chef, Adam Gray, B&H Kitchen will guide Londoners through expert techniques, seasonal recipes and ingredient knowledge, all in a beautifully designed space in Clerkenwell.
Why: This Wednesday, the class concerntrates on one thing: knife skills. The short masterclass will teach everyone different knife uses as well as being taught how to sharpen a knife properly. At the end of the class, you'll be cutting and chopping like a trained chef. The classes have been designed to reflect Bourne & Hollingsworth's distinctive modern British style and students will learn to execute both basic dishes and celebratory meals for special occasions.
Price: £60
Where: Bourne & Hollingsworth Buildings 42 Northampton Road, EC1R 0HU