It's too hot, there we said it. We said what you're all thinking. If, like us, you want nothing more than to sink a couple of cocktails in the sunshine, we've rounded up the best rooftop terraces in Central London. Pack your suncream – it's time to drink:
1. For an English Garden: Aqua Kyoto 
The Lowdown: This place is worth a visit for the roof terrace overlooking Regents Street alone. Above the throngs of manic Oxford Street lies a place apart from it all. Cocktails are king here (try the earth-shattering Aphrodisiac No 6 with Tanquery No. Ten Gin, Aperol, white wine, grapes, lemon and sugar syrup or the mighty Royal Garden, a muddle of  Tanquery No. Ten Gin, cardamon infused rose liqueur, bergamot, violet and grapefruit syrup).
Why Go: It's the best respite from Central London. And pretty quaint; this year the terrace is a cross between a Japanese/English Garden.
Where: 5th Floor, 240 Regent Street, (Entrance 30 Argyll St, W1F 7EB, London W1B 3BR
2. For Swanky Cocktails: Radio 
The Lowdown: Every man and his dog knows about Radio Rooftop, and if you're not one of them – we don't know what rock you've been hiding under. Radio Rooftop is swanky AF; it's a bit like Ibiza meets Lipsy. The vibe is glitzy, glam and flashy, but don't let that put you off – the nibbles and cocktails here are divine, and there's nowhere with views like it in London.
Why Go: Friday night. Your best dress. Dent your pay packet. Worth it, though.
Where: 336-337 Strand, London WC2R 1HA
3. For Classic Cocktails: Rumpus Room 
The Lowdown: The terrace may not be the biggest, and there's a high chance that you'll have to scramble for a table – but the views certainly make up for the size. Everyone goes barmy for Dandelyan on the ground floor of Mondrian London (and rightly so, their cocktails taste like liquid dreams). But if you're after views – head up to the Rumpus Room for British/American inspired cocktails.
Why Go: One of the best rooftop bars in central London, hands down, and a great place to impress a date. Make sure you like them though – it's £18 a pop for an Espresso Martini.
Where: 20 Upper Ground, South Bank, London SE1 9PD
Photo Credit: David Griffen 
4. For Garden Vibes: John Lewis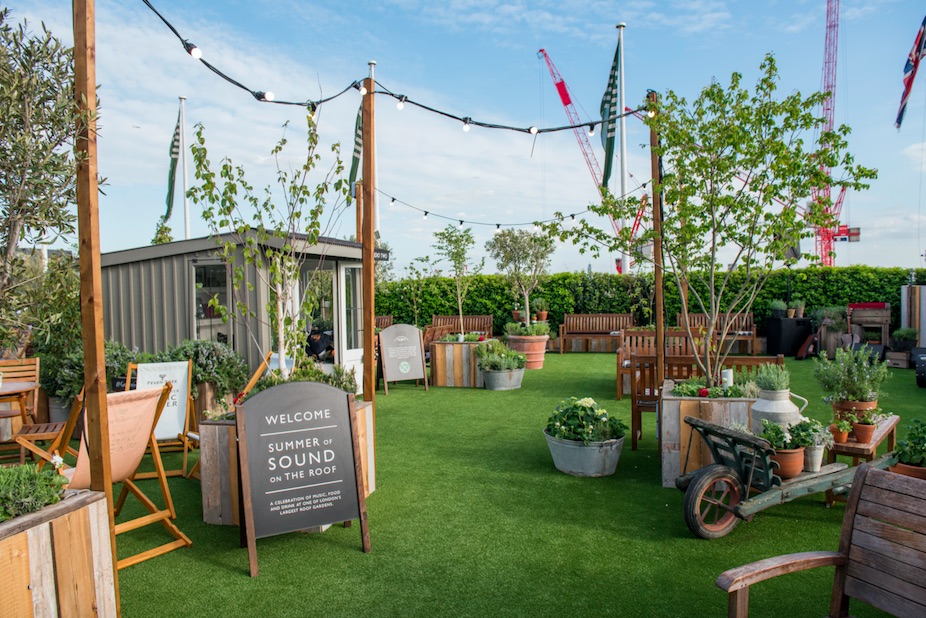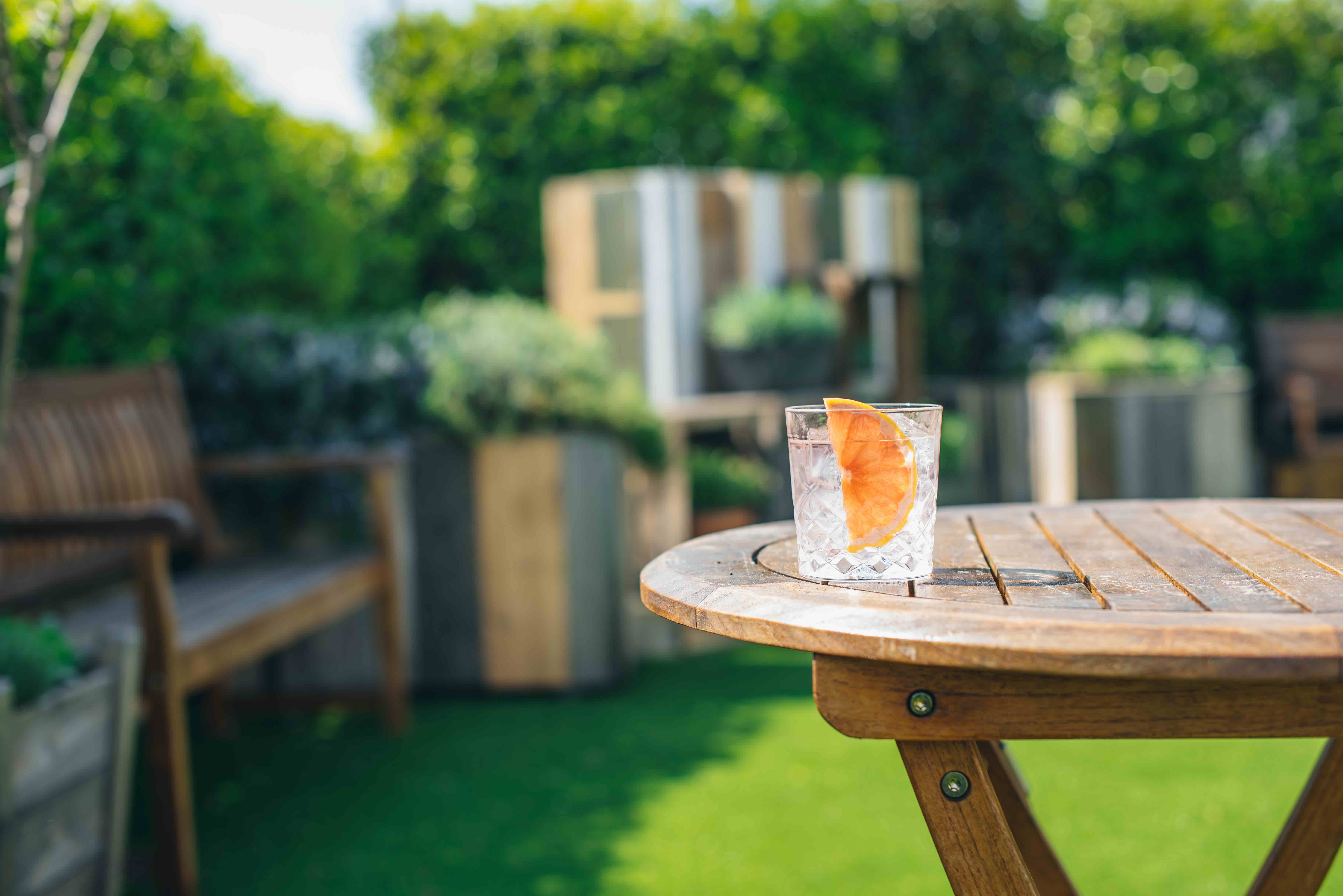 The Lowdown: The rooftop at John Lewis is reminiscent to a village hall playing field – for all the right reasons: faux grass, plenty of wooden garden furniture, and specially for this summer: live gigs, DJ sets and acoustic music. Make a beeline for the bar, and try the Dry Dragon Kombucha – it's a cracking summer refresher.
Why Go: Nanny Bill's are heading up the food, and if there's one thing that beats drinking outside, it's eating a stacked burger alfresco.
Where: John Lewis, 300 Oxford St, London, W1C 1DX
Photo Credit: Lateef Okunu
The Lowdown: OXO Tower is cool. The kind of cool you need on a date, when you want to make a great impression. The views are amazing, the cocktails are slick, and the nibbles are delicious. If you're willing to take a little hit on the old bank balance, this is one of the finest rooftop bars in central London.
Why Go: They make one of the best French Martinis in town.
Where: 2 Barge House St, London SE1 9GY