From a right good knees up to money saving fitness classes – here are the best things to do in London this weekend. Go wild:
1. For a Cinema Experience: Gaucho Film Club
What: This Saturday 2nd April, Gaucho invites everyone to revel in the glamour of the 1920s at the renowned Gaucho Film Club, Charlotte Street. If films and food are your bag – you'd be a sucker to miss this treat. So grab your feather boa, hit the jag juice, and join the party whilst watching the party on-screen.
Why: Screening one of cinema's most iconic titles, Baz Luhrmann's The Great Gatsby, guests at the Film Club will join Nick, Daisy, and Gatsby in enjoying some twenties fare. Expect cocktails to flow, from Mint Juleps to Vodka Martinis, canapés to circulate with throwbacks to the era of decadence such as salmon mousse with devilled eggs, and the opportunity to indulge in the Long Island sophistication of tea and decadent cupcakes. In true Gaucho Film Club style, what's on the screen will be on your plate.
Where: 12.00pm – 2.30pm. Gaucho Charlotte Street, 60A Charlotte Street, W1T 2NU
2. For a Knees Up: The Prohibition Party 
What: Fancy a roaring 1920's party this weekend? Course you do. Londoners are invited to the notorious Prohibition Party on Saturday 2nd April, for one of the most lavish and opulent parties of the year. Presented by party connoisseurs Bourne & Hollingsworth, this wonderful soiree will be held in a secret location in East London, transporting you back to an era of fur draped ladies and slick haired gents.
Why: Throughout the evening, entertainment will include DJs on gramophones, dancing troupes, gambling tables and live music from the 'Palace Avenue Dixieland Band'. The authentic sound of reeds, brass, banjo, drums and marching brass sousaphone will transport guests back to the Jazz Age and provide the perfect soundtrack to speakeasy carousing. Stylish revellers can sip on the free-flowing bootlegged booze, and in order to escape the prying eye of the police, cocktail menus will be hidden inside pages of books, with drinks served in dainty tea-cups.
Where: Doors open 8pm – Floor Show and Gambling from 9pm. Tickets are £35 and available here. 
3. For a Residency: Gísli Matthías Auðunsson x Carousel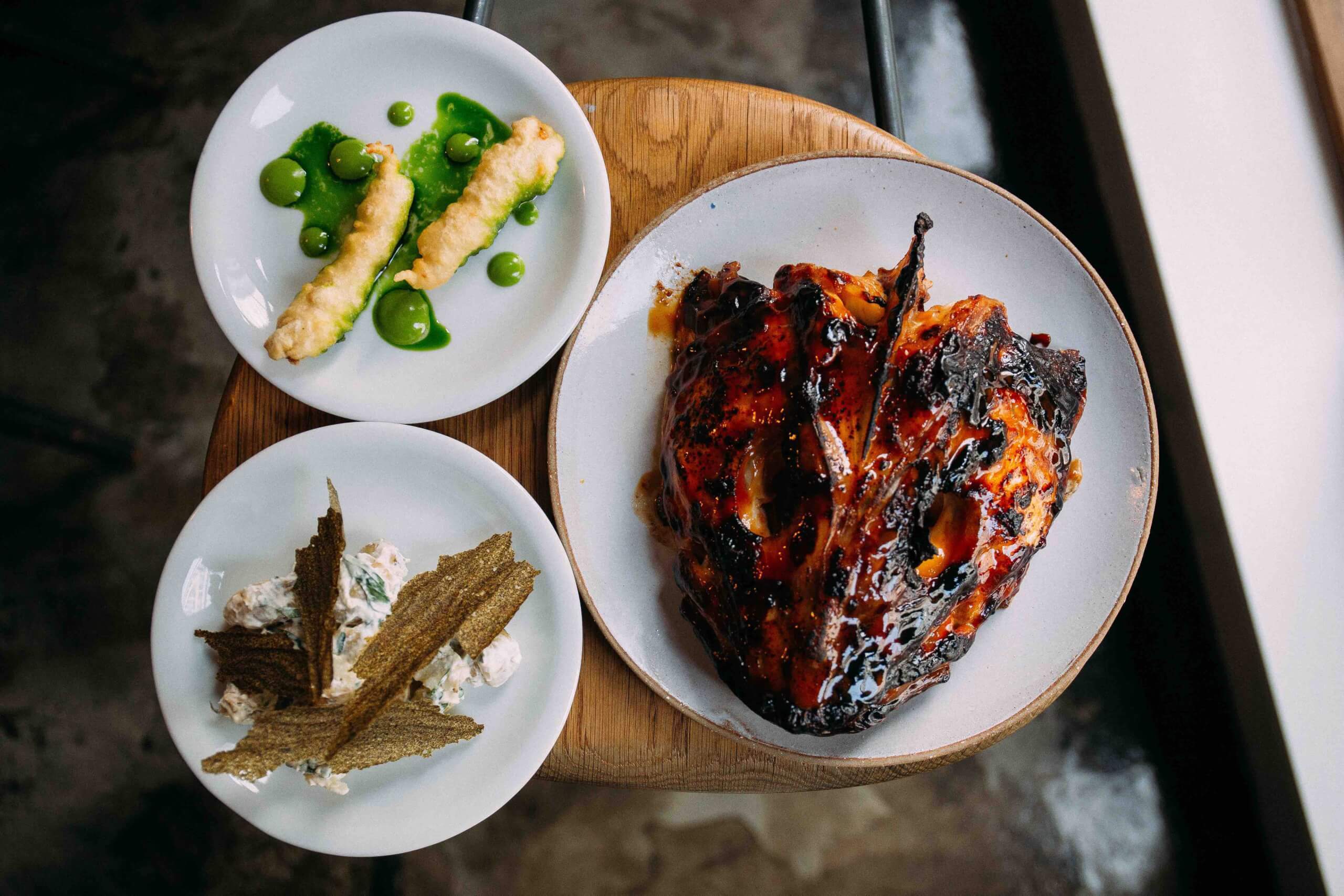 What: Gísli Matthías Auðunsson might stick things like 'lightly seared minke whale' on his menus but the Icelander's aim isn't to shock, rather 'to produce incredibly good, fresh food based on local culinary traditions.' Gísli has set up camp at Carousel for a special residency running until 9th April. Catch it while you can.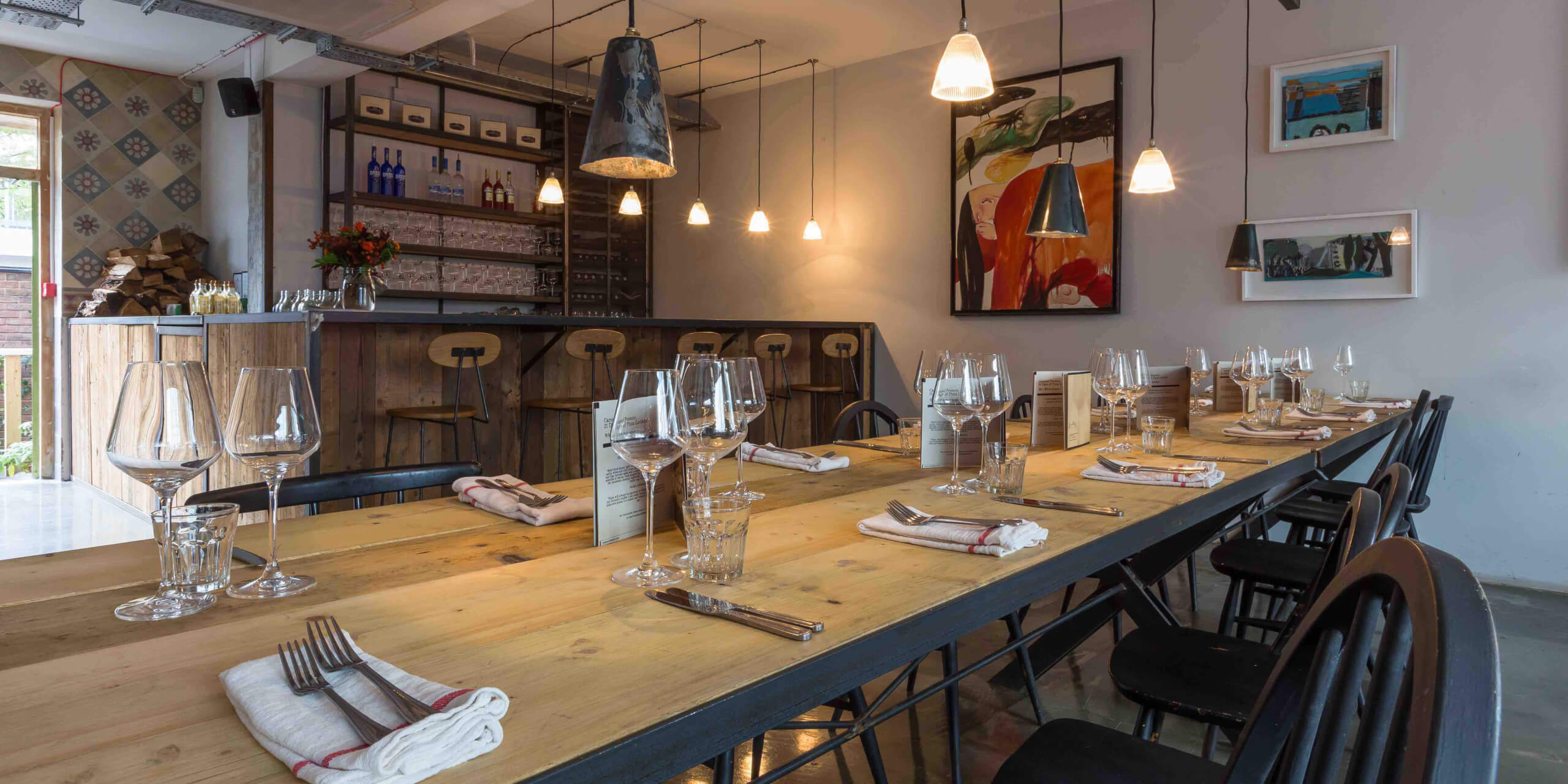 Why: Gísli Matthías Auðunsson  is bringing with him his signature cod's head, along with a knapsack of Icelandic favourites like Skyr and Kleinur to the capital. The 8 course menu is a medley of modern Icelandic dishes crossed with a European influence. Highlights include; dried cod chips with caramelised whey butter and pickled sea weed, double smoked lamb with buttermilk and nutmeg, and lamb cured in arctic thyme with goat's cheese and Jerusalem artichokes.
Where: 71 Blandford St, London W1U 8AB. Dinner kicks off at 7:30pm
Tickets here 
What: Putting SW1 on the fitness map, FRAME has opened the doors to their fourth site in Victoria. Known for its fun-filled, energetic classes, the studio is located only a hop, skip and jump from Victoria station – music to the ears of residents, those who work in or near SW1 and those who commute through Victoria from near and far. To celebrate the new opening, FRAME are offering all classes for just £5 across the three days (1st-3rd).
Why: Comprising of three studios including a reformer Pilates studio, a sound-proof fitness/dance studio and a Yoga/Barre studio splashed in House of Hackney's Palm print wallpaper – bringing the outside inside, FRAME offers a range of classes including its award-winning toning and lengthening Barre class and infamous Beyoncé dance workshops. Designed with the time-poor FRAMER in mind, FRAMEVictoria will see the introduction of three new 30 minute classes will be added to the timetable across the lunch period.
Where: FRAME, 4 Bridge Place, Victoria, SW1V 1JZ. Check out their timetable here 
5. For Drinks: The Whisky Weekender 
What: Set in the heart of East London, iconic venue Oval Space has partnered with The Whisky Lounge to bring the third annual London Whisky Weekender, happening this weekend. From £30, discover a world of international whiskies from American bourbons through to Japanese, Irish, Scotch and more. Bottoms up, people.
Why: This year sees a particular emphasis on Old and Rare World Whiskies, along with a programme of unique 'blendathon' workshops, tastings, guest appearances from distillers, whisky cocktails, street food and music all weekend, making it the whisky event on the London calendar. With four sessions to choose from over the weekend, guests will be able to explore Oval Space and discover the best the whisky world has to offer. Soaking up the whisky will be a roster of tasty street food offerings and local organic suppliers, whilst a soundtrack of rock and blues will set the tone for a whisky fuelled weekend.
Where: Oval Space, 29-32 The Oval, London, E2 9DT
Tickets here